Marine Matthew Harrison killed in Afghanistan
It is with regret that the Ministry of Defence must confirm that Marine Matthew Harrison from 40 Commando Royal Marines, serving as part of Combined Force Sangin, was killed in Afghanistan on Tuesday 13 July 2010.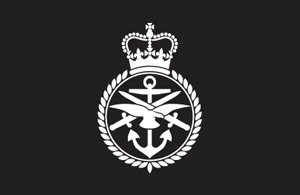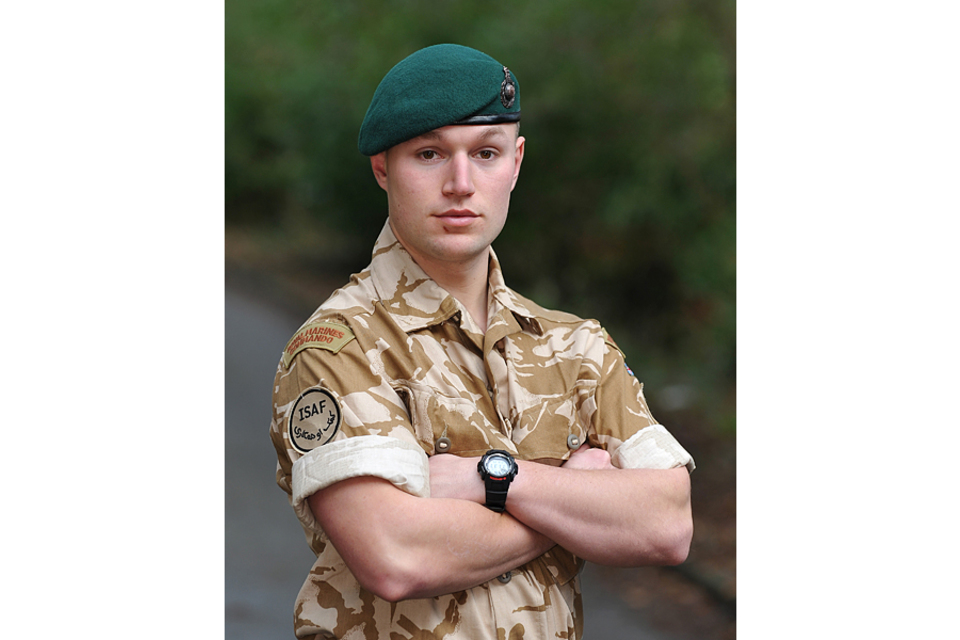 During the early evening of Tuesday 13 July 2010, Marine Harrison's unit, Charlie Company, was conducting a joint reassurance patrol with the local Afghan National Army, south of Patrol Base Seylab Doo.
At 1805 hrs local time, the patrol was engaged with small arms fire. Marine Harrison was mortally wounded in the attack. He was evacuated to Camp Bastion Role Three Hospital where he died of his wounds.
Marine Matthew Harrison
Marine Matthew Harrison was born on 14 July 1986. He had three brothers, David, Steven and James, and lived in Hemel Hempstead, Hertfordshire.
He joined the Royal Marines on 16 February 2009, aged 22. Impressing from the outset, Mne Harrison was awarded a diamond in recognition of being one of the top recruits.
Passing for duty as a Royal Marines Commando on 30 October 2009, he was awarded the King's Badge. The King's Badge is awarded to the best all-round recruit of the most senior Recruit Troop in training, only if he is worthy of the award.
On completion of training he joined 40 Commando Royal Marines (40 Cdo RM), based at Norton Fitzwarren, near Taunton. Joining Charlie Company in November 2009, Mne Harrison immediately conducted Mission Specific Training for Operation HERRICK 12. In April 2010, he deployed to Afghanistan and was based at Forward Operating Base Sabit Qadam.
Marine Matthew Harrison's parents, Brian and Janette Harrison have made the following statement:
Matthew was a quiet, warm-hearted guy, absolutely dependable. He was boundless in energy, someone who couldn't do anything in just half measures. He was greatly loved and will be greatly missed.
"Matt was unique, full of character and full of life, always up for a challenge. He was passionate about being a Marine and serving out on the front line. He died doing what he said he 'needed to do'. Behind the marine, Matt had a sensitive soft heart; a precious, loveable son. Life is precious; only God knows how precious Matt was."
Marine Matthew Harrison's elder brother David has made the following statement on behalf of his brothers:
My younger brother Matthew was an understated genius who could achieve anything he set his mind to. He will always be remembered for the passion and commitment shown while serving on the front line with 40 Commando.
"Matt's short and action-packed life, depicted in true Harrison spirit, will be an enduring source of inspiration for those who were privileged enough to know him. He meant the world to me as a brother and will be sadly missed."
Lieutenant Colonel Paul James, Commanding Officer 40 Commando Group, Combined Force Sangin, said:
Marine Matt Harrison was brilliant in every sense; as a Royal Marine he was the consummate professional, and in personality he was irrepressible; always wearing his trademark beaming smile.
His courage and enthusiasm inspired so many people. I knew him to be a man who was entirely selfless, loyal and dedicated. A King's Badgeman, a Spartan, a hero, he was by every measure the model Commando who was always there at the front. He died on patrol in central Sangin, tragically on the eve of his 24th birthday, but he died with pride, doing the job he loved and amongst his band of brothers, his friends who will love him forever.
He was a young, bright and deeply impressive marine who had an inevitably promising career cut all too short. Our thoughts and prayers are with his parents, his brothers, his family and his friends. He was truly one of life's great men and he will be sorely missed by all in 40 Commando. Marine Matt Harrison was, and always will be, a Royal Marine Commando.
Major Ed Moorhouse, Officer Commanding Charlie Company, 40 Cdo RM, said:
A bright light has been extinguished in Charlie Company. Marine Matt Harrison was outstanding; outstanding as a person and as a Royal Marines Commando. He was one of my best: selfless, courageous and dedicated.
He represented a small cohort of the bravest within Charlie Company where all are eligible for this accolade. Matt Harrison was the Point Man for 7 Troop; it was he who led the way on patrol in Sangin, it was he who cleared the route and marshalled his colleagues, it was he who remained alert to the danger on every corner; he was one of the bravest of the brave.
The Corps is a tight family, and Charlie Company is a microcosm of this; we recruit from a broad church, we are a family of individual characters bonded together by a common Commando ethos and brotherhood.
Matt Harrison was a proud member of this family; he was his own man, his own character and this is why he was so admired and respected by all who knew him. A man with the thousand yard smile and a warmth to his eye; he was both compassionate and thoughtful and yet ruthlessly professional.
He was the perfect combination of characters to operate in the complex environments that Royal Marines are asked to serve in this modern era. As his first Company Commander, I saw a man starting his career that would no doubt have comprised of many riches; he was a man with an abundance of talent and he relished the challenges that lay ahead. I am deeply saddened that these riches will never be discovered.
At this dark hour our thoughts and prayers are with Matt's parents and brothers and we hope that their grief will be eased, and the light that Matt bought to all of us returns to them as time heals their pain.
Matt Harrison leaves behind his Band of Brothers who will continue their endeavours as only he would have wanted. Matt was a Charlie Company Spartan, a Royal Marines Commando and one of the bravest, and this is how we will always remember him. Matt, may you Rest in Peace.
Lieutenant Doug Spencer, Officer Commanding 7 Troop, Charlie Company, 40 Cdo RM, said:
It takes great bravery to be out front, and in Sangin it takes even more. Marine Matt Harrison was always at the front of 1 Section, 7 Troop, patrolling from our Forward Operating Base right up until the moment he tragically died. Using his metal detector, in the four months he served on operations, he undoubtedly saved the lives of many fellow Marines by clearing a safe lane for others, and by finding numerous IEDs.
As a humble individual, he asked not for favours, nor recognition for what he did; namely risking his life day after day for those who patrolled behind him. He understood the risks, but did it anyway because he put the safety of his friends before his own. Matt was very popular and a friend to all, none had a bad word to say about him. He only had one facial expression; a beaming smile.
His exemplary attitude inspired, and his willingness to help humbled. Awarded the King's Badge for outstanding performance in training, in Afghanistan he continued to set the benchmark for all of us in 7 Troop with his professionalism and enthusiasm.
For him, soldiering was a labour of love. He was also the softest Royal Marine Commando I've ever met; sensitive, thoughtful, and softly spoken. Matt was an incredibly brave young man with such fantastic talent and potential, I have no doubt that had his life not been cut short he would have gone on to even greater things. It is a tragedy to have lost him but an honour to have known him.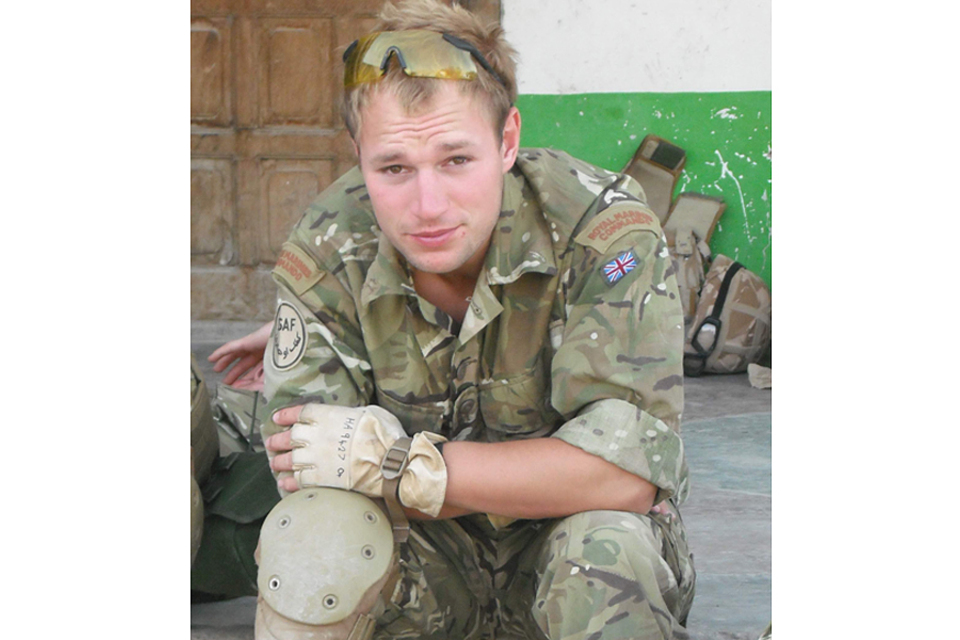 Sergeant Danny "Smudge" Smith, Troop Sergeant 7 Troop, Charlie Company, 40 Cdo RM, said:
Matt Harrison, in my eyes, really was all a Troop Sergeant could ever wish for in one of his marines. Matt will always be remembered for his hugely infectious smile, his light-hearted humour and his incredibly soft nature, but underneath his warming smile was intelligence and bravery that most of us could only ever dream of.
His ability to think one step ahead of the enemy was outstanding and his eye for detail impeccable, his natural courage was also extremely inspiring. Matt was always first to volunteer to go point man on patrol, clearing a safe route for his boys behind, first to climb a ladder to check a compound was clear of the enemy and always willing to carry the heavy kit so others wouldn't suffer.
No matter how hard or dangerous the task, Matt always wore his huge smile; content in the knowledge he was doing all in his power to keep his 7 Troop brothers safe. I stand here today mourning the loss of a Brother in Arms and a man I am privileged to be able to call a friend, one of my finest men who without doubt warmed our hearts and brought nothing but laughter and joy to me, and all that knew him.
Matt, watch over us mate and continue to lead us down the right track. We are proud of you and will always remember you and your wonderful smile - long may it keep us smiling. You are an inspiration to us all. I'm sure now you are reunited with our good friends Steve, Dave, Paul and Mike and the banter has already begun. You lived and died like a Spartan, may you now rest in Peace Royal Marine. See you at the Re-org.
Corporal Kelvin Fort, Section Commander, 7 Troop, Charlie Company, 40 Cdo RM, said:
In the short period that I knew Matt I saw him as a very professional soldier and a bloke with the best sense of humour that I have ever seen. A Bootneck who smiled as much as Matt will be a man who will be sorely missed by the Troop. Rest in Peace Royal; see you on the other side.
Lance Corporal Jay Presneill, Section Second in Command, 7 Troop, Charlie Company, 40 Cdo RM, said:
Matt to me was a cheeky chappy who I liked very much, he had a quick wit that I often bore the brunt of. Every patrol he was at the front making sure that the patrol stayed safe wherever we went.
I felt it was a privilege to have known and served with him; his sense of humour and professionalism made him a great man and a great Marine who will be sorely missed. His family can be proud that he was loved by everyone and that he fought to the very end. Rest in Peace Royal, see you on the other side.
Mne Dan Holder, 7 Troop, Charlie Company, 40 Cdo RM, said:
Matt was an awesome friend and an even better Bootneck. He always strived to be the best, this showed by earning the King's Badge in training. He had a great sense of humour even when it came to himself. Matt was also the ultimate geek of the Troop and his love for Lord of the Rings was unprecedented!
He had an awesome go at life - for such a young guy travelling to far parts of the globe and funding this using his awesome poker skills. He will be truly missed by the lads and has left a massive hole which can never be repaired. Rest in Peace friend; I will never forget you.
Mne Adam Gunningham, 7 Troop, Charlie Company, 40 Cdo RM, said:
Matthew Harrison was one of the best Royals I have seen, his professionalism and stubbornness to always succeed and be the best at whatever he did is what made him the King's Badgeman. I will never forget such a brother to me; I would have fought beside him through anything, always knowing he had my back.
I will miss his vocabulary and the voice that went with it. All the banter that followed from the day we met was always of my Yorkshire accent and his Queen's English; times I will always remember. Rest in Peace Matt; until we meet again.
Mne Jonathan Crookes, 7 Troop, Charlie Company, 40 Cdo RM, said:
Matt was the beating heart of 7 Troop, ever present with a smile and sense of humour, even when times were dark and demanding. His unique character made him a pleasure to know, and his fearless nature and fierce commitment to his friends meant it was an honour to serve with him.
We worked together as Marines, and fought together as brothers. Rest in Peace Royal, I will carry you with me always.
Mne Leighton Marsden, 7 Troop, Charlie Company, 40 Cdo RM, said:
Matt Harrison was described by the OC as, "one of his best"€¦this was profoundly true. His quick wit and cheeky smile made him a fearsome poker player and on many occasions he would wipe the floor with us. He was loved by 7 Troop for his ability to smash through a whole crate of 'goffers' in one night and his briefcase stature.
We will always remember his silly gait and love for his beach blonde receding hair, but nothing will compare to his professional skills as a Marine. I'm sure as hell that Steve will be giving him some stick right now. Matt was a close friend and loved by everyone he met. Rest in Peace Royal.
Mne Jonathan Douglas, 7 Troop, Charlie Company, 40 Cdo RM, said:
Matt Harrison was a top bloke, not only professional but willing to put himself out on a limb to do anything for the lads. Like it has been said before, he led from the front because that was who he was.
Matt was intelligent, witty and a competitive guy who not only made an impact on me but on the rest of the Troop. He will be truly missed by all of us. Rest in Peace Royal, see you in the Re-org.
Mne Chris McCallum, 7 Troop, Charlie Company, 40 Cdo RM, said:
From the moment I met Matt he made an impact on my life, he was a fighter until the end and showed his true grit and determination.
His broad smile and quick sense of humour meant he was always great to be around. Whether it was beating me at poker or giving me banter I am going to miss you brother. Rest in Peace Royal.
Mne James Twigg, 7 Troop, Charlie Company, 40 Cdo RM, said:
Matt lived a short but fascinating life and he was a great guy to be around. Hearing about his exploits when on sangars with him turned it from a chore to a joy.
Matt could have done anything he wanted in life but he chose to be a Marine. Always a beacon of morale and positive energy he was an important member of the Troop who will be sorely missed as a soldier and a friend.
Mne Tom Caton, 7 Troop, Charlie Company, 40 Cdo RM, said:
Matt was a 'hoofing' bloke, he would always put himself forward for anything and was always one of the lads. The best memory I have of Matt was when he creamed in at the Remembrance Parade on his first day, which always annoyed him when we brought it up. Rest in Peace Royal, you will be greatly missed.
Mne Brandon Hubbs, 7 Troop, Charlie Company, 40 Cdo RM, said:
A few short words about Matt, he was always in high spirits. Spending time with Matt on Sangars and around the accommodation was a joy, seeing him with his bright smile and very enthusiastic outlook on anything and hearing his antics from living in the north of Sweden for a year, to majoring in playing the steel drums.
He was a friendly guy hanging around with the rest of us, showing us how to play poker (he always won!). A great soldier, friend, and all around top bloke, you will be missed but always remembered. Rest in Peace.
Mne Rob Maltby, 7 Troop, Charlie Company, 40 Cdo RM, said:
Since the day he moved into the 'grot' back at 40 Commando, to working and living with him on tour - he was always a big part of 7 Troop. He became one of my best friends, with his wit and humour but also his shocking receding hairline.
No matter how he styled it or tried to cover it up he just couldn't hide the fact that he was going bald and I liked to remind him of that! A 'hoofing' Bootneck, and a truly great Marine, Rest in Peace mate, you will always be in my thoughts.
Secretary of State for Defence, Dr Liam Fox, said:
Marine Matthew Harrison's selfless bravery and committment to his duty, volunteering to put himself in harm's way to protect the lives of others, mark him as a true hero.
"My deepest sympathies go to his family, friends and fellow Marines. His sacrifice will not be forgotten."
Published 15 July 2010