Marine Jonathan David Thomas Crookes killed in Afghanistan
It is with sadness that the Ministry of Defence must confirm that Marine Jonathan David Thomas Crookes, from 40 Commando Royal Marines, was killed in Afghanistan on Friday 16 July 2010.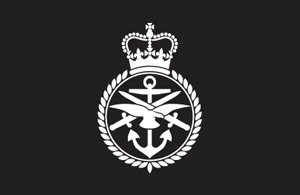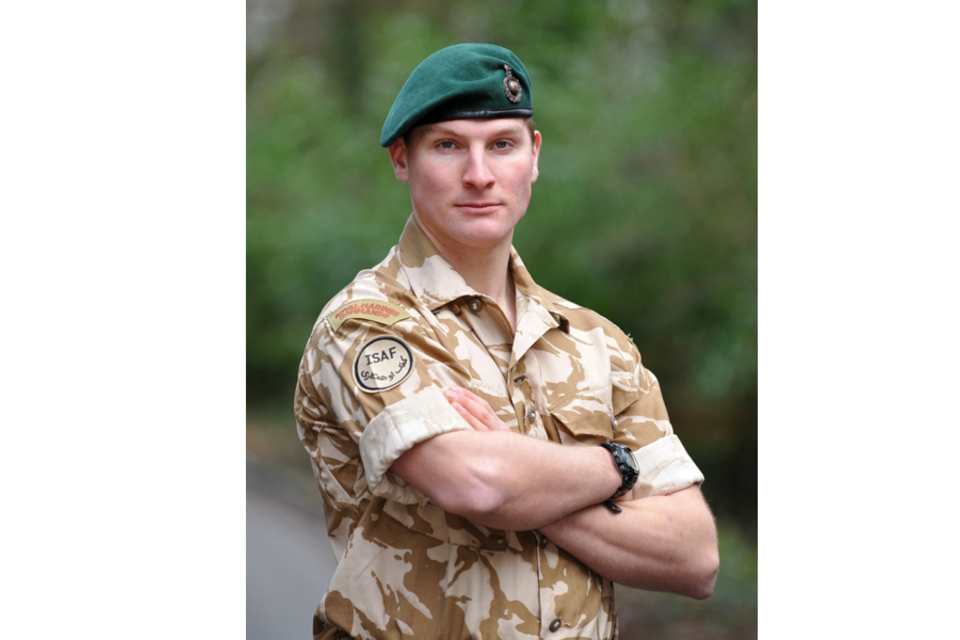 Marine Jonathan David Thomas Crookes, from Charlie Company, 40 Commando Royal Marines, serving as part of Combined Force Sangin, was killed in an explosion while on foot patrol in the Sangin District of Helmand province.
Marine Jonathan David Thomas Crookes
Marine Jonathan David Thomas Crookes was born in Birmingham and lived with his mother and fiancee, Danielle, in Halesowen, West Midlands. He was 26 years old, and was a younger brother to Robert and Jane.
He joined the Royal Marines Reserve, Birmingham Detachment, in September 2005 passing for duty as a Royal Marines Commando in November 2006. He was awarded the Commando Dagger for the best all-round recruit in training. Outside of the Royal Marines he was studying for a degree in international relations and worked as a tree surgeon and labourer.
Volunteering for an operational tour to Afghanistan, he was drafted to 40 Commando Royal Marines in May 2007. Shortly after, he deployed to Sangin, Afghanistan, on Op HERRICK 7. In September 2009 he was once again mobilised to join 40 Commando Royal Marines for deployment to Afghanistan.
Joining Charlie Company, he immediately conducted Mission Specific Training (MST) for Op HERRICK 12. In April 2010 he deployed to Afghanistan and was based at Forward Operating Base Sabit Qadam.
During the early evening of Friday 16 July 2010, Charlie Company was conducting a local reassurance patrol. At 1839hrs local time an explosion occurred. Tragically Marine Crookes was killed in action as a result of the blast.
Marine Crookes' mother, Sue Crookes, said:
Jon was a caring, thoughtful son, full of life. If he made up his mind to do something he always achieved it to a high standard. I am so proud of him. Generous with his time, if he couldn't do something for me, he would always find a friend in the Marines who could.
A talented student, he was studying international relations at university and he was using his experience deployed with the Royal Marines to inform his thesis.
Danni, his fiancee, is understandably devastated, as is the whole family. We would be grateful if the media would leave us in peace to grieve together.
Marine Crookes' fiancee, Danni Davis, who had been with Marine Crookes for six years, said:
He was the love of my life. I cant explain how much I loved him but I am so very proud of him. It was so hard to share him with the Marines and his duties but he always did it so well.
His sister, Jane Crookes, said:
He was a devoted brother, always there to help, he always made me smile. A loving uncle to his niece and nephew - we loved him very much.
Lieutenant Colonel Paul James, Commanding Officer 40 Commando Group, Combined Force Sangin, said:
Marine Jonny Crookes was a giant of a man; in stature, in character and in life. Supremely brave, he died at the front of his patrol - a position which requires enormous skill and courage, and a position that he filled with consummate professionalism. He gave confidence and reassurance to all, and in particular his friends and comrades in Charlie Company who loved him like a brother.
He was an inspirational marine who, as a reservist, volunteered again to come to Sangin with 40 Commando. He was a bright, strong, fearless man with a selfless, determined, but well-humoured and affable manner; everyone admired Jonny Crookes.
Our thoughts and prayers are with his mother, his fiancee, his family and friends. He was truly one of life's great men and will be sorely missed by all in 40 Commando. Marine Jonny Crookes was, and always will be, a Royal Marines Commando.
Major Ed Moorhouse, Officer Commanding Charlie Company, 40 Commando Royal Marines, said:
We have lost a truly outstanding man. Marine Jonny Crookes, known universally as 'Crooksey', was everything you could ask for in a Royal Marines Commando; he was a mountain of a man, strong, powerful and brave. His courage knew no bounds, he was one of the bravest of the brave in Charlie Company and that accolade is only reserved for my point men.
These men are exceptional, as was Jonny; they lead the patrols that move along the alleys and compounds of Sangin in the full knowledge of the danger that exists around every corner; in doing so they accept the risks and dangers solely to allow those behind them to walk in their steps. I am continually humbled by the likes of Jonny Crookes and men like him.
Jonny Crookes brought so much to Charlie Company, as a man with operational experience, and a reservist, he had a wider perspective on life and a maturity of age that are both critical on operations. He was a father figure to those in 7 Troop.
A thoughtful man, a courageous man, quietly unassuming and dedicated, he was a man who the young operational virgins in Charlie Company could talk to when times became challenging and questions were being asked. Jonny Crookes was that pillar of strength that all commanders rely on. He was the most stoical man I have ever met in all of my years of soldiering; he was an inspiration to us all. A man of presence, bearing and gravitas, the mould has been broken; there will not be another Jonny Crookes.
Charlie Company remembers in their prayers, Jonny's mother, fiancee, brother and sister at this tragic time. Jonny Crookes was the epitome of a Charlie Company Spartan in every sense of the word, an outstanding soldier, noble to his brothers in arms, strong and powerful yet modest and caring. He was a unique man and one who we will miss enormously. Jonny Crookes may your soul Rest in Peace.
Lieutenant Doug Spencer, Officer Commanding 7 Troop, Charlie Company, 40 Commando Royal Marines, said:
Marine Crookes was everything you could wish for from a Royal Marine; an outstanding soldier and an exceptional human being. It was a privilege and an honour to serve with him. On Op HERRICK 12 he was Point Man of 3 Section 7 Troop, patrolling daily from Forward Operating Base Jackson into Sangin DC and the nearby Green Zone.
A gentle giant, he was one of my very best Marines. Had I had the chance to tell him so I am sure he would have been shocked; such was the modesty of the man, I am gutted I never did.
As a reservist with one operational tour already behind him there was no requirement for him to deploy again, he served because he wanted to do his duty and was absolutely fearless in doing it. He approached even the most difficult tasks with a nonchalant shrug and a chuckle laughing at the odds. Every bit a Bootneck he had the commando qualities in spades; courage, determination, cheerfulness in the face of adversity and unselfishness. He would have done anything for his pals and indeed he was killed whilst saving others.
His soldering skills were second to none. Every patrol he would be out front with his detection equipment picking a safe route and clearing a lane for the rest of us. He found numerous IEDs. He was tactically astute and as his Troop Commander I valued his judgement. With his experience he mentored the younger lads and inspired confidence in them.
He was also one of the most intriguing people I have ever met. He combined his time in the Royal Marines Reserve with drumming in a successful heavy metal band and a part time degree in international relations, whilst all the while working as a labourer.
A remarkable man and one of our country's best, he will be sorely missed by 7 Troop, Charlie Company and all those who had the good fortune of knowing him. He could have done anything he wanted in life; he chose to be a Royal Marines Commando and to serve his country, for this he will be remembered forever. Our thoughts are with his family and his fiancee, Danielle.
Sergeant Danny 'Smudge' Smith, Troop Sergeant 7 Troop, Charlie Company, 40 Commando Royal Marines, said:
Crooksey was one of, if not the finest man and marine I have ever had the pleasure to meet. A huge stature of a man oozing Commando spirit, full of compassion and respect for all he knew. The men in 7 Troop looked up to Crooksey as a big brother, our very own gentle giant who was their pillar of strength, confidently looking out for the boys.
In the patrol base he would go out of his way to make life easier for all. On patrol he would make sure he was point man of his multiple; clearing the route of any danger so his boys were out of harms way. Nothing in life was a chore for him and he took great pleasure in helping others whatever it may be.
When Crooksey left us for his R&R the boys were gutted as he had been our point man and shield of strength for three months.
We had to patrol for three weeks without him, so all prayed for his speedy return. He found numerous IEDs on his many patrols out front undoubtedly saving the lives of many men.
Crooksey tragically died on route to assist in the evacuation of a casualty; a true testament to this wonderful human being with qualities that very few people, if any, possess. Crooksey was so proud to be a Bootneck and so proud to be a part of 7 Troop.
My only wish was that we had the chance to tell him how very proud we were of him. Our hearts go out to his family and fiancee, Danielle, who he loved dearly and always spoke about with a big smile. Crooksey you have died a legend, now may you Rest in Peace. Look after the rest of our boys up there - we will see you at the re-org.
Corporal Darren Simmo Simpson, Troop Sergeant 7 Troop, Charlie Company, 40 Commando Royal Marines said:
Crooksey was an inspirational Bootneck; strong, confident and fearless. When we had our Sections put together before the deployment I was immensely pleased to have him in mine. When it came to choosing a point man Crooksey approached me and stated that he would rather be at the front; an immensely brave thing to do, such was the measure of the man. It was a pleasure to patrol with Crooksey, his knowledge and skill shone through.
Through many difficult situations he always got on with his job of checking the area for IEDs and clearing a path, helping to save lives. Tragically it was during one of these situations that Crooksey died, whilst saving the lives of others. When we were in a Forward Operating Base or Patrol Base, Crooksey would speak fondly of his fiancee, Danielle, and what a wonderful time they had on R&R recently. He leaves a hole in the Troop that can never be filled.
I have lost my best marine and my best friend. My heart goes out to Danielle and the rest of his family who will be feeling a loss much greater than ours. Rest in Peace mate. We will all miss you.
Lance Corporal Andy Coyle, 8 Troop, Charlie Company, 40 Commando Royal Marines, said:
Having spent over six months sharing a 'grot' together back in the UK before we deployed to Afghanistan, I had the absolute privilege of calling Crooksey one of my top mates and had grown to know him very well and admire him even more. I honestly believe that Jon was one of life's special individuals that don't come along very often.
Whether it was cooking immense scran in the grot, dragging us through his horrendous circuits, having some of the best nights out together or just sat discussing the news, Jon was always there at the front giving it 100 per cent. He was a constant reminder to me, and all of us in the grot, of everything that a consummate Bootneck should be. Always digging out, yet always doing it with a big smile and undoubtedly with a sarcastic remark in there somewhere too.
We spent a month together at a Patrol Base in Sangin and he was the perfect Point Man. Selflessly leading the Section through some extremely difficult circumstances and always volunteering to help out around the PB, if a job needed doing and doing well Crooksey was the man I would look to.
He was commonly known amongst us as the 'ultimate versatile man' who if he wasn't cutting down trees with a chainsaw he was helping design river defences. I always loved just sitting and chatting with Crooksey. He was an extremely intelligent man, his insights from previous operational experiences and his thirst for knowledge made him a truly immense person to sit and talk with. He always talked of his fiancee and how he wanted to settle down in St. Ives and how I would have to come and see him for a beer.
Jon, I'm going to miss you mate; you were an inspiration to me and everyone else around you. Rest in Peace legend.
Lance Corporal Joe Leborgne, 8 Troop, Charlie Company, 40 Commando Royal Marines, said:
As soon as Crooksey joined the Company for pre-deployment training he made an instant impact on me. He had a massive physical presence as well as a hoofing personality with a killer sense of humour constantly having the lads in stitches with sarcastic comments and jokes. Crooksey was a kind, generous and approachable guy who would do his best to help you out in any way, shape or form whether it be giving you advice from his own experiences throughout his career, or helping you cook a meal for the lads at a Patrol Base.
Whenever there were any jobs that required volunteers Crooksey would always be the first to volunteer and always see the job through to the bitter end. He was a strong, dependable Bootneck who just used to dig out on any evolution big or small. Jon, you were someone I looked up to and you were a role model for me and everyone around you. It has been a pleasure to know you and to have served next to you. A true Charlie Company Spartan. Rest in Peace mate.
Marine Glyn Forshaw, 8 Troop, Charlie Company, 40 Commando Royal Marines, said:
Crooksey was simply by far one of the greatest Bootnecks that I have ever lived with, worked with and most importantly fought with, both on operations and back in the UK. Ever since we shared a 'grot' together at Norton Manor Camp and even when we got into theatre, there was not a single day which went by where he did not have me in stitches with laughter.
We were also cooking oppos on camp where he would always cook and I would always wash-up, due to the fact that apart from me being useless at cooking, he would excel at another one of his many strengths. He thought the world of his mother, his family, his girlfriend, Danii, and of course his many mates around the globe. He was by far one of the strongest, most generous and most unselfish of mates you could ever have met and apart from his horrendous taste in music, which he used to successfully deafen me with both in his car and in the grot, he was the most complete friend you could ever wish for.
Rest in Peace mate. It was an immense privilege to have known you and to have served alongside you. You are a true legend in every possible way, a model professional and a complete Spartan.
Marine Ross Williamson, 8 Troop, Charlie Company, 40 Commando Royal Marines, said:
Crooksey was an inspiring Bootneck and this was clear to everyone who worked with him. He excelled in all aspects of his job whether it was in the gym or in the field. I had such a laugh with Crooksey.
It didn't matter what we were doing, we could always just have a joke about it and share some banter. However, Crooksey could talk about serious topics as well, if I had something playing on my mind I wouldn't have to ask him about it.
He could tell straight away and would ask me before I had said a word. You have left a massive hole in Charlie Company, we will miss you massively. It was a privilege to have known you and to have served with you. Rest in Peace Royal.
Marine Andy Rijckmans, 8 Troop, Charlie Company, 40 Commando Royal Marines, said:
Crooksey was quite simply the best; the best chef, the best Bootneck, your best friend, whatever he did he had a natural ability to achieve. He never boasted about this, instead if he saw you were struggling he would be offering his advice at the drop of a hat.
Crooksey, words cannot describe what an amazing Bootneck we all thought you were. It has been a privilege to have fought alongside you and call you a friend; you have left a hole that cannot be filled. Rest in Peace Royal.
Marine Jacob Levene, 8 Troop, Charlie Company, 40 Commando Royal Marines, said:
I have never met anybody who had anything bad to say about Crooksey and I know I never will. He showed no weakness in any aspect of his life and is irreplaceable as both a Bootneck and a friend. He was professional, brave, funny, intelligent and completely unique.
The fact that I got to walk the ground alongside Crooksey makes me extremely proud and he was a humbling man to work alongside. I know that one cannot be a better Bootneck than Crooksey and his presence will be painfully missed by all who knew him. Go in peace brother.
Marine Tom Buck, 8 Troop, Charlie Company, 40 Commando Royal Marines, said:
I first met Crooksey on an RMR weekend mid-yomp, and his character made him instantly likeable to both me and those around him. It was a lasting impression he formed on me that day which I was to hold throughout the whole time I knew him.
They say that first impressions count the most and I think it would be hard to beat the one that Crooksey made. That impression was a man who was strong, resolute, with a kind hearted nature, tinged with humour, who took everything in his stride. He will be sorely missed by all those who knew him and always remembered as a superb Bootneck.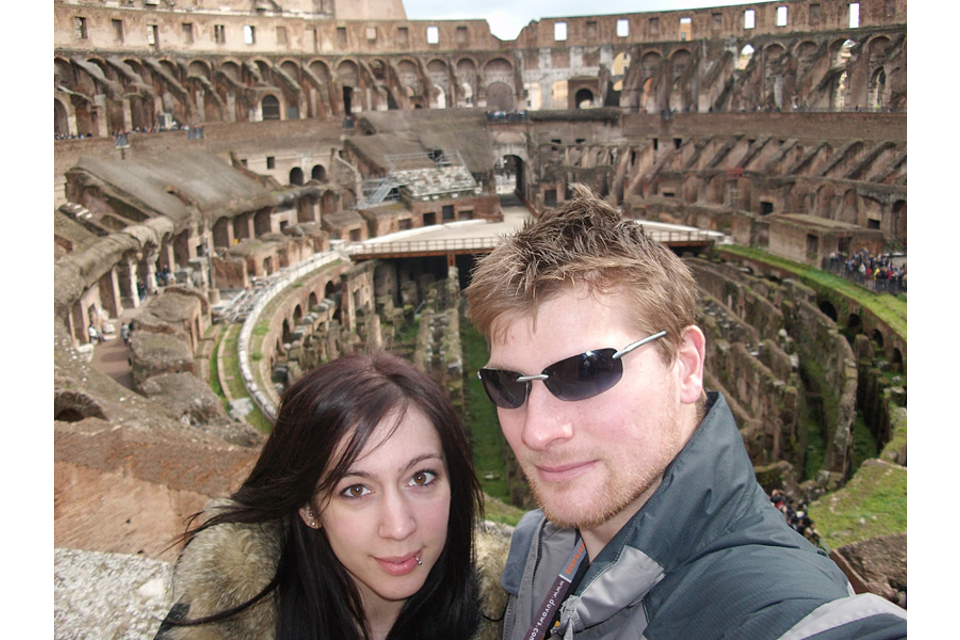 Marine Ben Slade, 8 Troop, Charlie Company, 40 Commando Royal Marines, said:
When Crooksey joined Charlie Company he brought with him a lot of experience and a lot of morale, he was the type of guy who was popular with everyone and you could easily talk to him about anything. You could say, 'Crooksey how's your pet penguin keeping,' and he would come back at you with a funny line about how it ate his mate's crocodile and it's got a bad belly.
That's the sort of humour he had, it was unique and always funny to me. He was a highly professional Bootneck and was not afraid to take point in the Section. He was always at the gym adding on mass to his tall frame. Some would be intimidated by his stature but he was really a gentle giant when you got talking with him.
Crooksey, I will remember the good times mate; Rest in Peace, my friend.
Marine Jack Smith, 8 Troop, Charlie Company, 40 Commando Royal Marines, said:
Crooksey was the best person you could wish for whilst on tour. Not only was he head chef but he would go out of his way to do any task to benefit others. He was a gentle giant, but if you ever saw him on the punch bag you wouldn't imagine he could be so laid back and nice.
He lived for the Corps doing yet another tour as a Royal Marines Reservist; every time you spoke to him he would re-iterate his love. You will never be forgotten mate. You have taught me a lot. Rest in Peace Royal.
Marine John Cadwallader, 2 Troop, Alpha Company, 40 Commando Royal Marines, said:
I first met Jon on a Royal Marines Reserve training weekend, and in the first minute of meeting him I knew we were going to be good mates. He was a bloke I looked up to; strong, fit, clever, and just an all-round great Bootneck. When we all decided to deploy on HERRICK 12, Jon was the glue that kept all the RMR lads together.
He would always get all the lads out ashore planning 'hoofing' nights out. I bumped into Jon in Bastion as we were passing through on R&R; he was spinning dits about the past times again, and as always, he had a crowd around him, everybody wanted to be just like him, or even just around him.
My thoughts and prayers go out to his family and friends in this dark time that they must be going through. I will never forget you Jon, Rest in Peace mate and I will see you in the re-org.
Marine Patrick Allerton, Mortars Troop, Alpha Company, 40 Commando Royal Marines, said:
Crooksey was, quite simply a great bloke. Quiet, but with a steely determination, he was physically a giant of a man whose compassion, selflessness and indomitable spirit marked him out. Jon was a proud Bootneck, discharged from the regular Corps after a shoulder injury in training, he never gave up his dream.
After a long period of rehab and surgery, he finally achieved his green beret through the RMR in late 2006. His sheer joy at this triumph, mixed undoubtedly with some relief, will last long in my memory.
Ever the first to step forward and throw himself into the arena, Jon volunteered immediately for HERRICK 7 and then again for HERRICK 12, where his experience and calming influence would serve only to strengthen 'C' Company. Our thoughts go out to his family and friends at this time, Rest in Peace my friend.
Marine Mick Anderson, 10 Troop, Delta Company, 40 Commando Royal Marines, said:
I first met Jon in September 2005 during Holding Troop for the RMR. It was during 'pays to be a winner' evolution that he knocked me five feet into a bush during a sprint! It was nothing personal, that's just how competitive and strong Jon was.
I don't think I've ever met another lad (Bootneck or civvy) who enjoys phys as much as Jon. From then on we went to everything together; we passed out as Royal Marines together and were both mobilised and joined 40 Commando in preparation for HERRICK 7. We ended up being in the same Company, Troop and even Section - 2 Section, 4 Troop, B Company.
On HERRICK 7, Jon got a reputation for being a 'phys ninja' as he was point man and it was usually our Section leading, whilst the rest of the Troop were hanging out at the back, passing messages up for him to slow down. Jon also had a passion for music and like all Bootnecks appreciated a good night out - especially in Taunton.
Jon loved being a Royal Marine and that's why he was the first man to put his name down for HERRICK 12. At this sad time my thoughts are with his mother, Sue, fiancee, Danni, who he lived for, and his brother and sister. I'm so sorry for your loss. Rest in Peace Jon, you are more than a friend to me. We will meet again, sleep easy Royal.
Defence Secretary Dr Liam Fox said:
Jonathan Crookes was clearly a selfless and courageous reservist, regularly putting concerns for his own safety aside to help protect the lives of others. His willingness to volunteer to deploy to Sangin, where he fearlessly led patrols, made him a respected member of 40 Commando who will be sorely missed.
My thoughts are with his family, fiancee, and friends who can all be proud of what he contributed for the protection of this country.
Published 16 July 2010