Marine Jason Mackie killed in Afghanistan
It is with deep regret that the Ministry of Defence must confirm that Marine Jason Mackie of Armoured Support Group Royal Marines was killed in Afghanistan on Thursday 14 May 2009.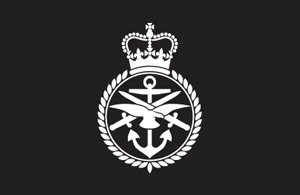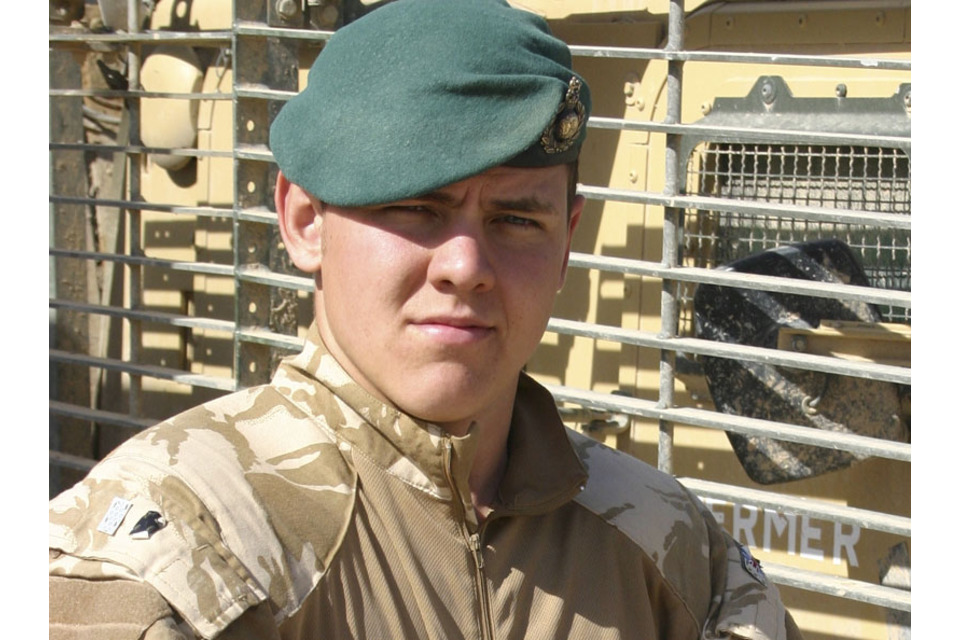 Marine Mackie was supporting IX Company of the Welsh Guards when his vehicle struck an explosive device in the Basharan area of central Helmand, Afghanistan.
The explosion killed Marine Mackie instantly and also injured his crew mate who is still receiving medical treatment.
At the time of his death Marine Mackie was serving as a Viking All-Terrain Vehicle Operator in 3rd Armoured Support Troop (AST) of the Armoured Support Group, Royal Marines (ASGRM).
Marine Jason Mackie
Marine Mackie was born in Harare in Zimbabwe and moved to Oxford in 2002. He was 21 years old and joined the Royal Marines in June 2007. Following successful completion of Royal Marine Recruit Training and the Commando Course he joined 40 Commando Royal Marines based in Taunton where he initially served as a Rifleman.
He then underwent the Armoured Support Operators Course, qualifying him to operate the Viking All-Terrain Vehicle. In September 2008 he joined the Armoured Support Group Royal Marines and completed pre-deployment training before deploying on operations to Afghanistan in November 2008.
Marine Mackie was an energetic and highly respected member of the Royal Marines and the Armoured Support Group. He loved all sports and was always a central character in the unit social life.
Marine Mackie was a very passionate and proud Zimbabwean who enjoyed hunting at home on the farm, a hobby which helped him become a marksman during basic training. He was admired by his colleagues for his work ethic and love of life. He was extremely proud to be a Royal Marine Commando and held dear the qualities of the Commando spirit and displayed courage, determination, unselfishness and cheerfulness in abundance.
Marine Mackie's family paid the following tribute:
Jason was one in a billion and will be sorely missed by his family and friends and his partner Vic and her family.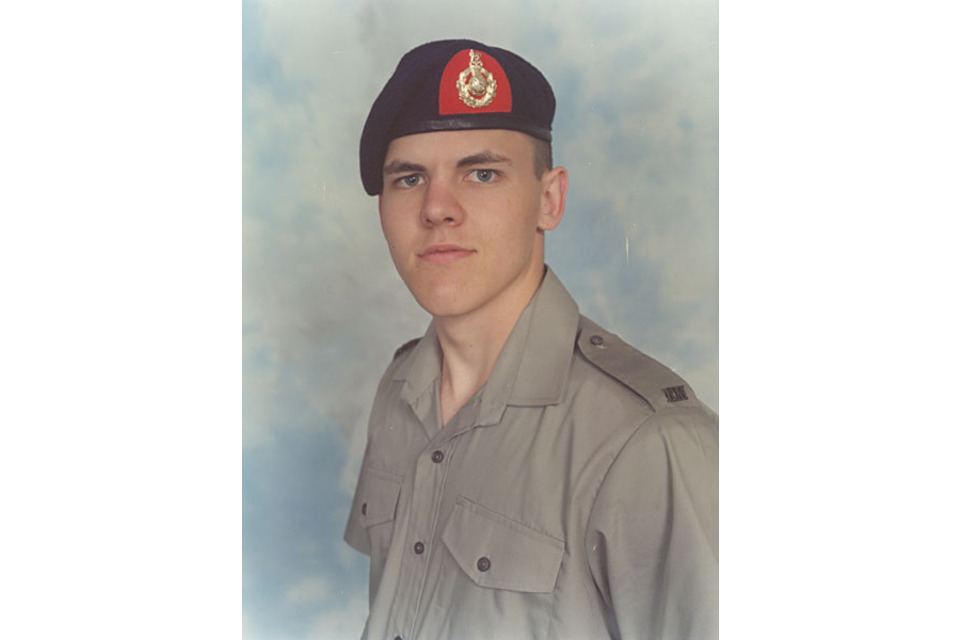 Major Richard Hopkins Royal Marines, Officer Commanding Armoured Support Group, said:
Marine Mackie was a colourful, cheerful and enthusiastic young man who I will always remember for his sense of fun and everlasting grin. He was immensely proud of being a Royal Marine and a Viking operator and took great pleasure in his work.
As a member of my vehicle crew on several operations, he had proved himself to be a highly capable, dedicated and hard-working operator. Always at the centre of any pranks or games, he was the first to pick up a ball, bat or anything else that could be improvised and employed for sport.
When on task he remained the true professional, focused and alert regardless of the hardships. He immersed himself in the life of a Royal Marine and was thriving in the operational environment.
The Armoured Support Group has lost a brave and skilled operator but, more than this, we have lost a loyal and popular friend. Marine Mackie was one of ours and we will never let go of his memory. His death is a bitter blow but we remain resolute and focused on our duties and will not see his sacrifice pass by in vain. My thoughts and those of every member of the group are with his family and girlfriend at this difficult time.
Captain Gez Kearse, Queen's Royal Hussars, Officer Commanding 3rd Armoured Support Troop, said:
Marine Mackie was an outstanding young man and a superb soldier. Never one to shy away from responsibility, Mackie's ability to continue working in the harshest of environments brought out the best of this extremely dedicated young man.
Mackie would continue to graft when others slipped by the wayside, motivating those to continue through the difficult times. A passionate sportsman, Mackie was a talented cricketer who often bowled many a batsman out with an improvised ball and bat made during extended periods in patrol base locations.
Wonderfully generous with his time and energies, Marine Mackie epitomised all that it is to be a Royal Marine. As a soldier he will be missed as a true professional. A hole has been left in 3rd AST which can never be filled. My thoughts and prayers extend at this most difficult of times to his family and girlfriend.
Warrant Officer Class 2 Group Sergeant Major Matt Tomlinson CGC, Royal Marines, said:
Marine Mackie was known to me as 'Makie' - but perhaps it should have been smiler because whenever we spoke he would always greet me with that smile. Despite hardships during missions and tasks, atrocious weather, and long, drawn-out hours of endless Viking operations, Makie would always appear from his vehicle smiling.
This shows the true character of Makie, a true 'bootneck', a strong fit Royal Marine, one of the brave, leading the section from the front despite the threat. Marine Mackie will always be remembered, it would be impossible to forget such a character. It was an honour to know him, likewise an honour to serve with him; it will be an honour to remember him. God bless you Mackie.
Lance Corporal Jamie McGill said:
Marine Mackie was an unbreakable Marine both physically and mentally, always smiling when times got tough. Everyone knew him for his big grin. He will be sorely missed by all the lads from ASGRM.
Lance Corporal Thomas McDermott said:
Marine Mackie was a strong Royal Marine and was always first to volunteer for any job. He was a well-liked member of the troop, always with a smile and cheerful outlook on life. Mackie will be deeply missed by all.
Marines Jamie McGillick and Tom Leatherbarrow said:
We both shared a room with Jason Mackie when we were at 40 Commando together, having all passed out of recruit training around the same time. He was an absolute pleasure to be around and was always up for a night out and a laugh together.
We had a great six months together at 40 before all moving to ASGRM in September 08. Jason brought his sense of humour with him and always found something continually more honking to do to make us all laugh. He was excellent at breaking things but always managed to keep a smile on his face despite the admin vortex that was continually following him around. He was a fantastic bloke and we will all miss him deeply. Rest in peace mate.
Marine Anton Rushmere said:
Mackie had the kind of personality you could always depend on to lift morale when things got hard. We loved to talk about home and family and often shared parcels containing biltong and ouma rusks, an African delicacy. Mackie was a family guy through and through and loved his girlfriend very much and my thoughts are with them all now.
Marine Mathew Vowles said:
Mackie was a young and ambitious Marine. You could always rely on him to boost your morale either by getting caught doing something he shouldn't or generally just having banter with the lads. He was a true character in himself who had a lot of ambition. Our thoughts go out to his family and friends, especially his girlfriend. He will be dearly missed by all the lads and will never be forgotten.
Trooper Bobby Moore said:
Marine Mackie was a strong character with a promising career. He was always centre of any banter or prank being played on the lads, but would always give the game away with his smile. Gone but never forgotten.
Marine Callum Gray said:
Marine Mackie was a brilliant soldier and an even better friend. Mackie didn't have the best of laughs but he seemed to do it a lot so that is good! He had a great dream and I have no doubt that he would have succeeded. To a wonderful friend, a brilliant soldier and my brother, Mackie. Always in our hearts.
Marine Chris Bardsley said:
Marine Mackie was a good Marine and a hoofing mate. Always first to put his hand up to help someone, and the last to shy away from any work. He will be sorely missed by everyone in ASGRM.
Marine Ben Tait said:
Marine Mackie was a strong bootneck who prided himself on upholding the Corps values. His cheerfulness in adversity was one which we all respected him for. His ability to never drip and look on the positive is what made him such a valued member of this group.
Marine Baz Markham said:
Marine Mackie was a physically fit and strong member of the group. Always helping out whenever he could. It was an honour to have known him and he will be missed.
Marine James John said:
Marine Mackie was a very strong and promising Royal Marine. He was always up to help someone out and never shied from any work. Always found with a smile, he will be dearly missed by all members of ASGRM.
Trooper David MacDougall said:
Marine Mackie was a promising and strong character who never shied away from work and he always had a smile on his face. Mackie loved life and most of all loved being a bootneck. He will be missed by all but never forgotten.
Secretary of State for Defence, John Hutton MP, said:
I was extremely saddened to learn of the death of Marine Jason Mackie. It is clear from the tributes paid to him by his commanders and comrades that he was a very popular character and a brave young Marine whose loss will be felt deeply by those he fought beside as well as by his loved ones. My thoughts are with them at this terribly sad time.
Published 15 May 2009