Marine David Charles Hart killed in Afghanistan
It is with sadness that the Ministry of Defence must confirm that Marine David Charles Hart from 40 Commando Royal Marines was killed in Afghanistan on Thursday 8 July 2010.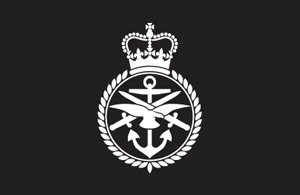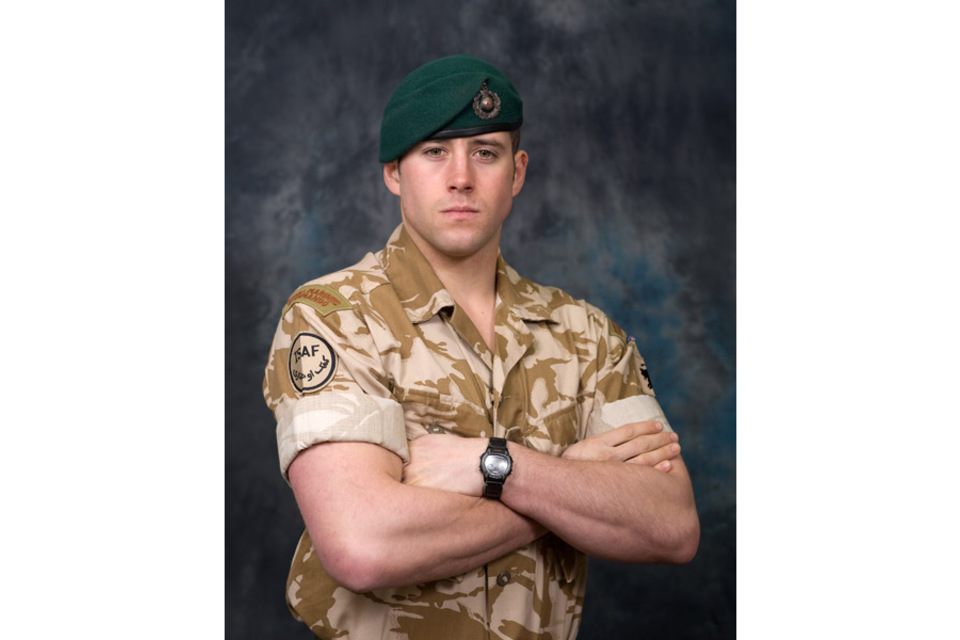 Marine Hart was serving as part of Combined Force Sangin and was killed in an explosion while on foot patrol in the Sangin District of Helmand Province.
Marine David Charles Hart
Marine David Charles Hart was born in York, North Yorkshire and was 23 years old and lived with his family in Upper Poppleton.
He joined recruit training in February 2009, and stood out as one of the top recruits and in recognition of this was awarded his Diamond.
He passed out for duty as a Royal Marines Commando on 16 October 2009, when he was awarded The Commando Medal.
The Commando Medal is awarded to the man who, throughout training, shows, to an outstanding degree, the qualities of the Commando Spirit. These are defined as: Determination, Courage, Cheerfulness and Unselfishness.
On completion of recruit training he was drafted to 40 Commando Royal Marines, based in Norton Fitzwarren, near Taunton.
Joining Charlie Company in October 2009 he immediately conducted Mission Specific Training for an operational tour with 40 Commando in Afghanistan. Qualifying as a combat medic, and singled out as an impressive and mature individual, he was quickly selected to become part of the newly formed Police Mentoring Team.
In April 2010 he deployed to Afghanistan and was based at Forward Operating Base Sabit Qadam and Patrol Base Sangin Tufann.
During the early evening of Thursday 08 July 2010, Charlie Company was conducting a joint reassurance patrol with the local Afghan Army. At 1825 hours local, west of patrol base Sangin Tufann, an explosion occurred, fatally wounding Marine Hart.
Dilys and Chris Hart, his parents said:
David loved his family, his girlfriend and friends, many that he has known since early age.
Throughout his life David showed the qualities of the Commando Spirit, he had a great personality and was a friend to everyone.
His cheerfulness, his sense of humour and of course his smile will be sorely missed, but never forgotten. We are immensely proud, as he was, of his achievements.
Sarah Hart, his sister said:
Dave was the best brother I could ever have wished for.
He was caring, funny, had an infamous cheeky grin and would always be there for you.
I am so proud to have been his sister, and of his chosen career as a Royal Marines Commando.
He truly loved his job and relished the challenges he was facing on a daily basis.
Dave, I will miss you so much. You were so brave and I will always remember you as a true hero.
Lieutenant Colonel Paul James, Commanding Officer 40 Commando Group, Combined Force Sangin said:
Marine Dave Hart was magnificent; both in personality and in profession.
Diligent, loyal, utterly dedicated and completely selfless, he was a perfect Commando.
He had a resolute but compassionate manner that everyone admired; he thrived in adversity and inspired others to do the same.
He was tragically killed on the eve of his 24th birthday, with a bright career ahead of him, but he died doing the job he loved and amongst friends who will love him forever. He took great pride in all that he did and was a man of great presence; in stature, in temperament, and in life.
He was a young and deeply impressive marine who was fiercely courageous and always thinking of others before himself.
Our thoughts and prayers are with his family and his friends.
He was truly one of life's greats and he will be sorely missed by all in 40 Commando.
Marine Dave Hart was, and always will be, a Royal Marine Commando.
Major Ed Moorhouse, Officer Commanding Charlie Company, 40 Commando Royal Marines said:
Marine Dave Hart was universally popular with everyone in Charlie Company; there was not an ounce of malice in Dave, he was always cheerful, always upbeat and a friend to everyone.
He was a marine, no matter the circumstances and no matter the rank, who would always give you the time of day; and who would go out of his way to help you.
"This wholesome, compassionate and thoughtful man was fiercely proud of his profession, of his Corps, Charlie Company and the Band of Brothers who he fought alongside.
Strong, dedicated and professional he epitomised what it is to be a Royal Marines Commando.
In Dave Hart, I saw a marine with a career in the Corps ahead of him and a man hungry to prosecute that professional challenge that it presented.
As his first Company Commander I took great pride in setting him on that path, and I am greatly saddened that a journey that had such rich and abundant potential has ended in such tragic suddenness.
He was a man with the Corps at his feet.
At this dark and very painful time our thoughts and prayers are with Dave's parents, sister and girlfriend and we hope that that the vitality and light that he gave us all returns to them as time heals their bereavement and tragic loss.
Marine Dave Hart was a Charlie Company Spartan, a Royal Marines Commando and a loyal friend to us all and this is the legacy by which we will always remember this very fine man.
Dave, may you Rest in Peace.
Captain Dom Rogers, Officer Commanding, Police Mentoring Troop said:
Marine Dave Hart was one of the very best young marines I had under command, a man who displayed all of the attributes that I could have asked for as his Troop Commander.
He joined the Police Mentoring Troop when it was formed in January, prior to deploying to Afghanistan.
Demonstrating early on, that although only recently out of training he was more than capable of standing toe to toe with his more senior counterparts on what is a difficult tour of duty.
Since deploying to Afghanistan, to mentor the Afghan National Police in Sangin, Dave Hart grew in stature as a Royal Marines Commando.
He was a keen, enthusiastic and lively member of the Troop. He maintained an absolute dedication to his comrades and a professionalism that belied his relative inexperience.
Working with, and mentoring the ANP, requires every Royal Marine to step up and take on added responsibility and display patience and plenty of moral courage.
Dave Hart had these qualities in abundance; he never failed to rise to the challenge with good humour, which endeared him not only to the rest of the Troop but also the Afghan Policemen, who he worked alongside.
As a comrade Dave was first class and an extremely popular member of the Troop.
Thoughtful and conscientious, he would always put others first, whether out on patrol carrying equipment or relaxing in one of the paddling pools that he, and others in his Section, had had sent out from the UK.
A formidable athlete he was partly responsible for creating the Troop gym out of vehicle tyres and other objects lying around the FOB. His gregarious presence will be sorely missed by all in his Multiple and the rest of the Troop.
At this tragic time his parents and family will remain in the Troops thoughts and prayers.
Thoughtful, determined, confident and supremely fit, Marine Dave Hart was an extraordinarily rounded Bootneck who had already shown great promise for the future in his short career as a Royal Marine.
He typified every quality that a Royal Marines Commando is required to have and he will remain an inspiration to the rest of the Troop.
It is the highest privilege to have been fortunate to have had him under my command.
Sergeant Damian O'Sullivan, Troop Sergeant, Police Mentoring Troop said:
I struggle to find words that describe Dave Hart to those who did not have the privilege of meeting him.
I know it will not be possible, in words alone, to explain the impact this young man had on all who met him.
His utter lust for life, his love of his family, his girlfriend Sarah and of course his friends.
I have tried to find just one word that described him; in my eyes the only word that comes to mind is, indomitable.
He refused to be beaten by any circumstance and always displayed the Commando quality of cheerfulness in adversity.
Dave had the ability to smile which would reassure you that things could not always be that bad.
As his Troop Sergeant, I can say that he was an outstanding man to work alongside, totally professional and dedicated to his job and friends, of whom there are so many. Sadly when such a person is taken from us the void left behind is huge.
We will always remember you Dave; you were the best of us, Rest in Peace my friend.
Corporal "Tommy" Steele, Section Commander, Police Mentoring Troop said:
Marine Dave Hart, in a nut shell, was the most perfect example of a Royal Marine I have ever had the privilege to have known and I was proud to have him in my Section.
Even though Dave hadn't been in the job long, the rest of the lads, including myself, could look to Dave for that extra bit of inspiration.
When things were down, it was his positive attitude, larger than life sense of humour and that, 'you can't get me down' smile that would always come to the fore.
Dave died doing the job he clearly loved and I have no doubt after receiving his report at the end of this tour he would have progressed quickly in his career.
Dave, it is an understatement when we say you will be sorely missed; you leave a hole which is hard to fill.
You did yourself, and the rest of us proud mate and I'll never forget you.
You'll always be in my thoughts, Rest in Peace Mate.
Corporal "Bob" Roberts, Section Commander, Police Mentoring Troop said:
Dave Hart was the epitome of a good Royal Marine.
Professional, enthusiastic, encouraging, courageous and ever-optimistic, the list goes on.
He was without doubt the most optimistic and positive person I have ever met, and ever likely to.
Out of training only three months prior to joining the Troop, his utter professionalism never betrayed his relative inexperience. Within both 4 Section, and the Troop, he was, and will always remain a giant amongst men, brimming with eagerness and a desire to soldier.
The Troop's duty 'essence' bloke, he effortlessly cut the shape of a Spartan warrior, all the while smiling, cracking funnies and getting bronzed for his R & R - something he keenly swapped so others could be with their loved one's sooner.
He expressed only two weeks ago of his first act back home - a cold pint of milk and a curry back in his beloved York.
Dave revelled in being a marine, absorbing all the intel, dits and information he could to make himself and others around him better soldiers.
Never dripping when a gash task was handed out - only smiling and seeing the positive angle in everything, this typified him as a shining star.
So, whilst the flame has been extinguished the warmth is still felt even though an irreplaceable bloke has departed our fold.
Rest in Peace Dave Hart.
Marine Nick Warnock, Police Mentoring Troop said:
Dave Hart was in every way the perfect Royal Marine and it was an honour to have known him and to have worked alongside him.
His 'no job too tough' perspective and 'you can't beat me' smile were his trademark features.
He will be an immense loss to our Section. Although he had not been in the job long, all of the lads who had the privilege of meeting him will be able to tell you of his non-stop positive attitude and great sense of humour.
Dave you will be missed immensely, however although you are gone you'll never be forgotten and I will always remember you with a smile.
Rest in Peace mate.
Marine "Ollie" Oliver, Police Mentoring Troop said:
If you were unfortunate enough not to of met, or have encountered Dave, then it is impossible for me to describe him in the fullest of terms; his personality, his persona and his amazing outlook on life.
In this small corner of the world we mourn the tragic loss of Dave.
However, I want everyone to know that Dave and I had many conversations about the dangers of our job and in these conversations we did talk about the potential of one of us passing.
In these conversations he said that if this were to occur he couldn't complain and that he had loved life and up until that time he had a brilliant one. "His greatest fear was leaving his family, girlfriend, friends and loved ones distraught and upset, but in talking about this he wanted us to celebrate his life and remember the good times.
I write this now as a lesser man as I do not have his company, but have led a better and fuller life due to the fact I lived and worked alongside him.
You couldn't find a more willing, dedicated or professional Bootneck and what's more you couldn't find a more loving, kind, considerable and passionate man.
"I am proud to say that I had the complete honour of being his friend and being close to him.
Dave, mate I will spend the rest of my life doing whatever I physically can to make you proud and to continue your name.
You will remain in my thoughts until that day we meet again.
You might have left and now be gone, but you'll never be forgotten.
Rest in Peace Royal.
Marine Dale Saberton, Police Mentoring Troop said:
It was such a privilege to have known Dave and also to have worked alongside him, he was a quality mate and a hoofing colleague.
There are so many good things to say about Dave.
Whatever he was tasked to do, good or bad, he never once moaned, he just cracked on.
He was the best morale for me and all of the lads, whatever the situation he would always put a smile on our faces and make us laugh.
My thoughts are with all of his family, his girlfriend and his mates.
Dave was an outstanding bloke and an outstanding Bootneck.
I don't think that they come much better than Dave.
He was a true Royal Marines Commando and will always remain a Royal Marines Commando to us.
It was awesome knowing you, love you mate and going to miss you.
Rest in Peace Royal.
Marine Ryan Johnson, Police Mentoring Troop said:
Marine Dave Hart was an inspiration to us all.
There was no task too difficult and nothing ever seemed to faze him.
His passion for life and his commitment to the job he loved showed no limits.
He embraced every moment, and any task, no matter how challenging; it could not break his spirit or enthusiasm.
It is with great disappointment that I was only able to know and work with him for less than a year.
But in that small amount of time, he had such an impact on me and everyone around him.
He could lift everyone's mood with just one witty comment, and the flash of a cheeky grin.
I envied him, in the nicest of ways, all of the time I knew him.
He had it all, good looks, a charming personality, great physical and mental strength, an indomitable spirit and a career that he loved.
My thoughts are with his girlfriend Sarah, who he always talked about with a great sense of affection and true love, and his family and friends all of whom he cared much about.
It is impossible to forget someone like you Dave, and I will strive to become even half the man and Bootneck you were.
Rest in Peace Royal.
Marine Gareth Wilkinson, Police Mentoring Troop said:
It is truly hard to find the superlatives to do justice to the memory of Dave, he was quite simply the perfect 'oppo'.
His enthusiasm knew no bounds, his courage was unquestionable, his strength and tenacity were unparalleled and the magnitude of his spirit was immeasurable.
Never have I met anyone with a greater optimism, enthusiasm or simply unquenchable spirit, and the skills to bring these qualities to bear.
He was a truly exceptional marine, a great bloke and a good friend.
He had a truly infectious personality and you couldn't help but be happy in Dave's company.
He will be sorely missed by all of us, our thoughts and prayers are with his family, girlfriend and friends.
Secretary of State for Defence Dr Liam Fox said:
Marine David Charles Hart has given his life bringing stability to an area vital to our mission in Afghanistan.
An exceptional Marine who will be greatly missed by his colleagues in 40 Commando, I extend my deepest sympathies to his family and loved ones during this sad time.
Published 10 July 2010