Marine Darren Smith of 45 Cdo Royal Marines killed in Afghanistan
It is with deep regret that the Ministry of Defence has confirmed the death of Marine Darren Smith of 45 Commando Royal Marines on operations in Helmand province, Afghanistan, on 14 February 2009.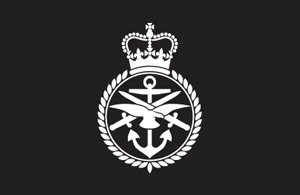 He was a member of X-ray Company, 45 Commando Royal Marines, and was based in Forward Operating Base Nolay in southern Sangin.
Marine Smith was wounded in an ambush by Taliban fire. Despite the efforts of his colleagues, he tragically died of his wounds en-route to the medical facilities at Camp Bastion.
Marine Darren Smith
Darren Smith, known as 'Daz', was born on 6 December 1981 and lived in Fleetwood, Lancashire. He joined X-ray Company in July 2008 immediately after completing Royal Marines Commando Recruit Training.
He was the epitome of a young Royal Marine; enthusiastic, hardworking, fiercely loyal to his friends and very brave. He carried the light machine gun, and was always at the front of his troop, leading the patrol on operations against the Taliban.
Daz was enormously popular with all of the other members of X-ray Company. He was a young man at the start of his career in the Royal Marines, but he already had a reputation for hard work and high professional standards. He was intelligent and trustworthy and had a natural talent that promised much for the future.
He was a keen footballer and had trialled for Everton, Manchester City and Blackpool, but Liverpool was the team he supported. Even when he was deployed on operations he tried hard never to miss a game.
During the quieter times of the deployment when relaxed and amongst his mates, Daz would always speak of his two-year-old daughter, Keira, of whom he was immensely proud. He was a devoted and loyal father and his thoughts would quickly turn to his loving girlfriend, who he had been with since childhood.
Daz was immensely proud to be a Royal Marine and died as he lived, leading from the front. He was brave to the last and he leaves a gap in X-ray Company that is irreplaceable.
Lieutenant Colonel Jim Morris Royal Marines, Commanding Officer, 45 Commando Group, said:
The loss of Marine Daz Smith has reverberated with great sadness around 45 Commando Group. Brave, determined, modest, yet fun-loving and full of life, he was always in the thick of the action whether on patrol or in his off-duty moments. He had an extremely bright future ahead of him and was viewed as one of the great talents in his company.
He was killed in the midst of a small arms engagement with the Taliban whilst providing essential fire support to his colleagues during a patrol that had discovered a large cache of Taliban ammunition. His tragic death has been felt very deeply across the Commando and the ultimate sacrifice that he has made will be remembered by us all.
I send my deepest condolences to his friends and close family and in particular to Kelly, his girlfriend, and his daughter Keira of whom he was so proud.
Major Richard Maltby Royal Marines, Officer Commanding X-Ray Company Group, said:
Marine 'Daz' Smith was the embodiment of a Royal Marine Commando. Cheerful, courageous, determined and utterly professional, he died suppressing the enemy in a significant fire fight. Immensely popular, he was dedicated to his family, 5 Troop, the Company and the Royal Marines.
It has been my absolute privilege to serve with such a loyal, fearless and good-natured man.
His loss will be deeply felt within the Troop and Company as a whole. However, at this difficult and tragic time, my thoughts are with his partner, Kelly, and their young daughter.
Second Lieutenant Toby Jones, Officer Commanding 5 Troop, X-Ray Company, said:
Marine 'Daz' Smith was a hugely popular and likeable member of 5 Troop. In my short time as Officer Commanding 5 Troop on Op HERRICK 9, what struck me the most was that he always had a smile on his face.
He displayed in abundance that valued tenet of the Commando Spirit above all other - cheerfulness in the face of adversity.
He was determined and, whenever anything needed doing, you could rely on 'Daz' being the first man to get the job done, always giving his very best. Unselfishness is another valued tenet of the Commando Spirit and this he displayed by his boundless devotion to his fellow Marines, girlfriend Kelly, and young daughter Keira.
Up until the very end he showed remarkable courage and I was immensely proud to be his Troop Commander. He was everything that could be expected in a Royal Marines Commando and more. He will be sorely missed by all.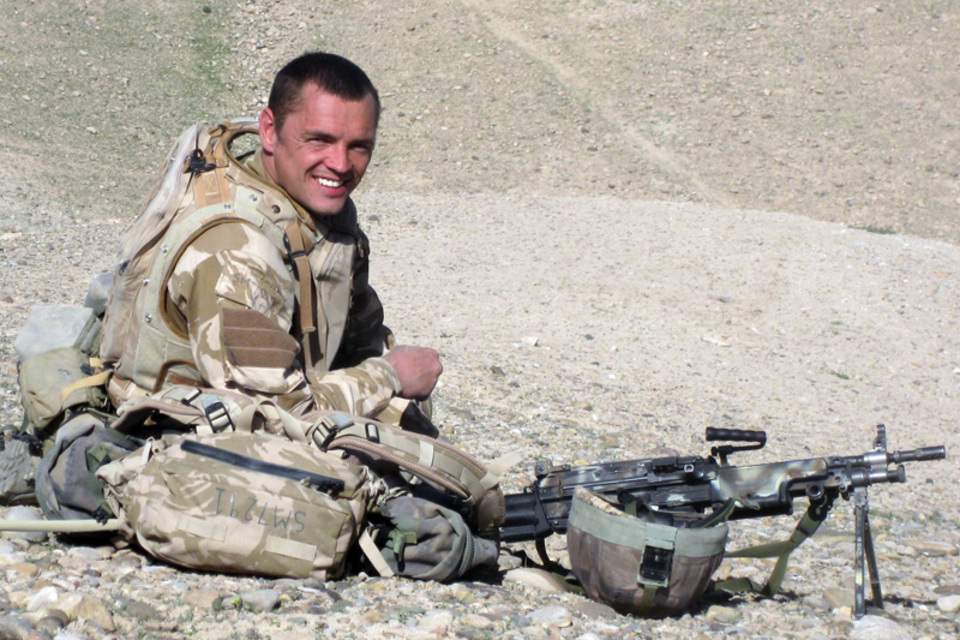 Sergeant 'Snatch' McKeown, Troop Sergeant, 5 Troop, said:
Like everyone else in 5 Troop, I also took an instant shine to Daz, having joined the Troop near the end of our pre-deployment training. I appointed Daz as a Light Machine Gunner, a role which he relished.
Always with a smile on his face, always willing to go that bit further and always helping myself and his 'oppos' [mates], Daz was, in my eyes, what every Marine should be: a true Royal Marines Commando with the highest of standards and a sense of humour to match.
My thoughts are with Kelly, Keira and the rest of his family. Daz has left a gap in 5 Troop that will never be filled. Always your true friend and Stripey, Snatch.
Corporal Pete Laurence, Section Commander, 5 Troop, said:
Daz was an excellent Marine. I knew when he was in my section that he was trustworthy, always ready to do his job and without fail always smiling. Daz was keen to volunteer for any job that came his way and always suggested ideas to make things better.
Daz was always up for a laugh and mischief whilst also being able to take his fair share of his own medicine, always with that happy go lucky smile on his face. He will be truly missed and his persona around the Troop will not be forgotten.
Truly a great loss, Daz was the nicest guy and I will never forget his smile.
Corporal John Ballance, Section Commander, 5 Troop, said:
When I was told Daz was going to join my section I had a feeling of satisfaction. Always first to volunteer for any task, both the 'Gucci' ones and the mundane, he'd get it cracked with the minimum of fuss, never seeking any recognition for his efforts.
Always there with a cheeky smile even when everyone else was feeling down he never failed to lift the section's spirits. His fishing stories became legendary within the Troop and a source of constant amusement. How one man could be so enthusiastic about the world's most boring sport we'll never know!
Devoted to his girlfriend, Kelly, and his little girl Keira he would speak of them with great love during quieter times; everyone's thoughts go out to them. A truly genuine guy, Daz will never be forgotten by those who had the pleasure of knowing him.
Marines John Smith and David Middlemas, 5 Troop, added this message:
Marine 'Daz' Smith was many things to many people, but to everyone who knew him it was obvious that the most important thing in his life was his little girl Keira, together with his childhood sweetheart Kelly. He doted on them both and was always speaking of them.
To us he was our very own Captain Jack Sparrow (a fisherman from Fleetwood before he joined the Corps); he brought an almost constant cheeky grin to 5 Troop. He was always there to lift the mood of the lads, by sharing out his parcels of sweets whilst coming up with outrageous forfeits for those who lost to him at cards.
If there was work to be done he was the first to offer a hand and if it could be done listening to 'happy hardcore, dance or trance', all the better.
Daz could flash [lose his temper] like ten men, but that was only in keeping with such a colourful character. Daz was simply a lovely, lovely bloke and words just aren't enough to describe how 5 Troop feel about him. As a massive Liverpool fan, Daz mate, 'You'll never walk alone'.
Marine Gregory Burns, 5 Troop, said:
Marine 'Daz' Smith always had a cheesy grin on his face and was always up for a laugh. He was always helping the lads out and could be relied upon to cheer you up. He was constantly telling us how hoofing [good] a fisherman he was and how much he missed it.
He was a great man within the Troop and never a grey man; a brilliant soldier and a great Dad. Daz will be always in our thoughts. Love you mate.
Defence Secretary John Hutton made the following statement:
It was with great sadness that I learnt of the death of Marine Darren Smith. This is tragic news and my sincere sympathies are with his family, comrades and friends as they come to terms with his loss.
It is clear that he was a talented, dedicated marine who lost his life doing a job that he loved. He will not be forgotten.
Published 15 February 2009