Marine Dale Gostick killed in Afghanistan
It is with deep sadness that the Ministry of Defence must confirm the death of Marine Dale Gostick, of 3 Troop Armoured Support Company, Royal Marines, in Afghanistan on Sunday 25 May 2008.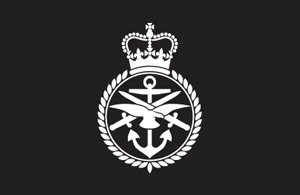 Marine Dale Gostick of the Royal Marines was serving as a Viking operator in 3rd Troop of the Armoured Support Company, Royal Marines, when he was killed in action at the Sangin crossing of the Helmand River, southern Helmand province, Afghanistan.
His troop were returning to their Forward Operating Base, after providing essential support to 2nd Battalion The Parachute Regiment (2 PARA) Battle Group, when the Viking he was driving struck a suspected mine. Sadly, despite the best efforts of the medical team on site, Marine Gostick was pronounced dead at the scene.
Marine Gostick's death has come as an incredible shock to his friends and colleagues, and he will be deeply missed by his comrades in the Armoured Support Company and the wider Royal Marines. Another two Royal Marines were also injured in the blast and are still receiving medical treatment.
Marine Dale Gostick
Marine Dale Gostick was known by his friends as 'Master Chief General of the Universe', which reflected his humorous and relaxed approach to life. He was 22 years old and from Oxford. He joined the Royal Marines in late 2004, and after successfully completing 32 weeks at the Commando Training Centre, he was passed for duty as a Royal Marines Commando.
After training, he joined Lima Company of 42 Commando Royal Marines, based in Plymouth. In 2006, after initially serving as a general duties marine, he successfully completed the Viking Operators Course based in Bovington and deployed to Afghanistan with the Armoured Support Company for Op HERRICK 5 with 3 Commando Brigade. During his two operational deployments to Afghanistan, Mne Gostick's support to the ground troops of 12 Mechanised Brigade, 52 Infantry Brigade and finally 16 Air Assault Brigade has been invaluable.
Throughout his training and on each operational tour, Marine Gostick had demonstrated himself as a shining example of a Marine and he took great pride in being a diligent and dedicated Viking Operator. He was clearly a man to watch, a man who had much potential to progress swiftly through the rank system.
Dale's family paid him this tribute:
Dale was much loved and respected by his family and all who knew him. Dale had a huge character, making time for all who needed him. His passing has left an irreplaceable hole in so many people's lives. He is dearly loved and deeply missed by Beccy.
Major Jez Stemp Royal Marines, Officer Commanding Armoured Support Company, said:
We have lost a great Marine today. Marine Gostick was a huge part of his Troop and the Company alike - he was a highly professional Marine and a good friend to all who knew him. A confident and outgoing Marine, he seemed to thrive on the challenges which life presented him and took great pride in his ability both as a rifleman and as a Viking Operator. His experience and courage as a Viking operator in Afghanistan was a comfort to those around him, and his advice was often sought by both peers and commanders.
He arrived in Afghanistan in December 2007 and quickly settled into a role he knew well. He was an integral part of the Armoured Support Company, extremely popular with his peers, and despite only a short time within the Corps, an already extremely experienced Marine with huge operational experience. A physically strong man with a great sense of humour, he was everything you would expect a Marine to be.
During the extensive operations conducted by the Armoured Support Company, Marine Gostick was always to be found at the heart of any activity, standing shoulder to shoulder with his friends and colleagues, whatever the task asked of them. He was a courageous and gentle man who would not flinch at a challenge or a dangerous task. He was a selfless and generous member of the company who would offer his strength and broad shoulders to anyone in need. Marine Gostick epitomised the Commando spirit - cheerful in the face of adversity, selfless, and above all, a good friend.
The Royal Marines have lost a brave man, a strong and gentle man, a friend. But our loss, whilst great, is nothing compared to that felt by his family. Our thoughts are with his family, his friends and his girlfriend, Beccy.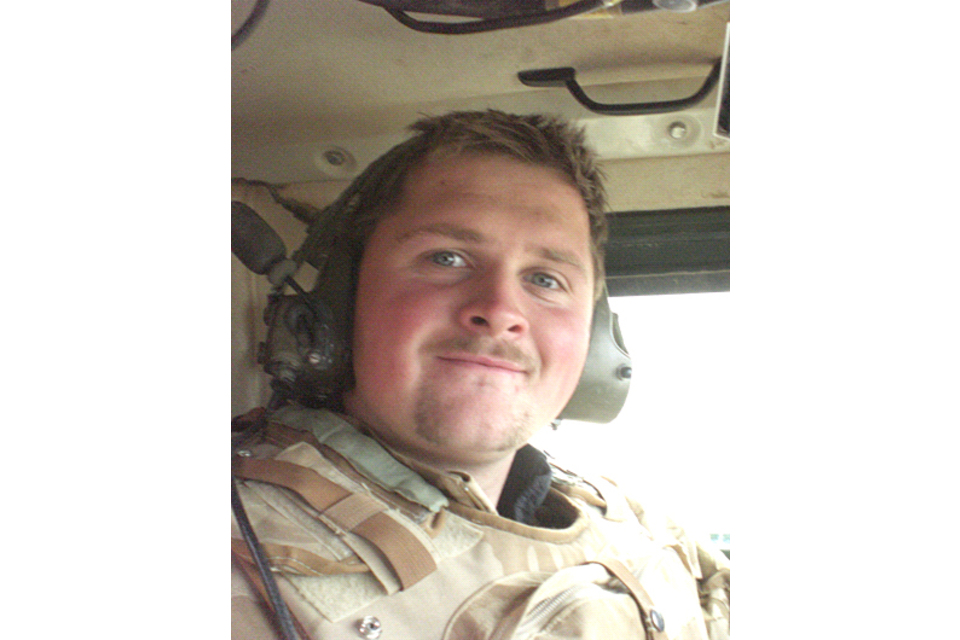 Cpl Simon Whitby RM said:
Dale was a good friend but an even better 'oppo'. His laid back approach to life and the way he took everything in his stride meant that the majority of the troop had at some point, sat with him to have a good 'drip' or moan. They would know full well that it would be Dale doing most of the 'dripping' and you doing the listening. It's a sad day in the Corps. My thoughts are with his family, especially his girlfriend.
Lance Corporal Dan Andrew RM said:
Dale was a top bloke, there's no question about it; if I was ever down or annoyed about something I knew going to Dale would be the thing to do, knowing he would be on my level. Everyone got on with him and everyone will miss him. He was a 'Bootneck' through and through. The Company has lost a great bloke; he was morale and would find time for anyone. He's sorely missed.
Mne Tommy Aylett said:
Dale was a good friend of mine, he had such a great character always joking and smiling. He was a great listener and if you wanted to be cheered up he was perfect to make you smile. Miss you dearly mate, love Tom.
Mne Neil Hipkins said:
Dale was one of my best mates in the Corps. We'd worked and lived side by side for the last two years. He was a great friend and I'm going to miss him. Though I'll never forget him my thoughts and prayers are with his family.
Captain Caldwell RM, Officer Commanding 1 Troop, said
I met Dale in January when he joined my troop as we deployed up to northern Kandahar. I found him to be a bright, brave and popular lad. He was always at the front of the queue when helping out the other blokes and enjoyed life with his friends. Over the past 24 hours the words that keep being mentioned describing Dale are gentle, strong, understanding with a sharp wit. I will remember him for those characteristics and how having someone like that around you makes everyone better.
Mne Baz Markham said:
A truly unique person and a great friend, we will miss him.
Mne 'Bomber' Harris said:
I worked with Dale for the first two months of the tour. Those months were the easiest of the tour because of his professionalism and his hard work. I will miss Dale hugely and he will be a great loss to the Royal Marines.
Defence Secretary Des Browne said:
I was deeply saddened to hear of the death of Marine Dale Gostick, who was returning to his base after the successful completion of an operation in the Musa Qaleh area.
I was in Helmand only two days ago and, as ever, I was humbled by the courage and professionalism of our Service personnel - people like Dale who put their lives on the line for their country and comrades. My deepest sympathies are extended to his family.
Published 25 May 2008