Marine Alexander Lucas killed in Afghanistan
It is with deep regret that the Ministry of Defence must confirm the death of Marine Alexander Lucas from Victor Company, 45 Commando Royal Marines, in Afghanistan on Monday 24 November 2008.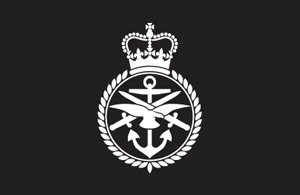 Victor Company was conducting an operation around Kajaki, alongside Afghan National Army troops, to clear Improvised Explosive Devices posing a dangerous threat to British forces and the local Afghan population.
Marine Lucas was a specialist Royal Marine Assault Engineer and his role within Victor Company placed him at the vanguard of troop action. With his specialist skills he provided intimate engineer support to the front line of the fighting troops. As a consequence, he was often the first man into dangerous situations and vulnerable areas, clearing the way for his colleagues to follow. It was in such a situation that Marine Lucas was killed by an enemy Improvised Explosive Device.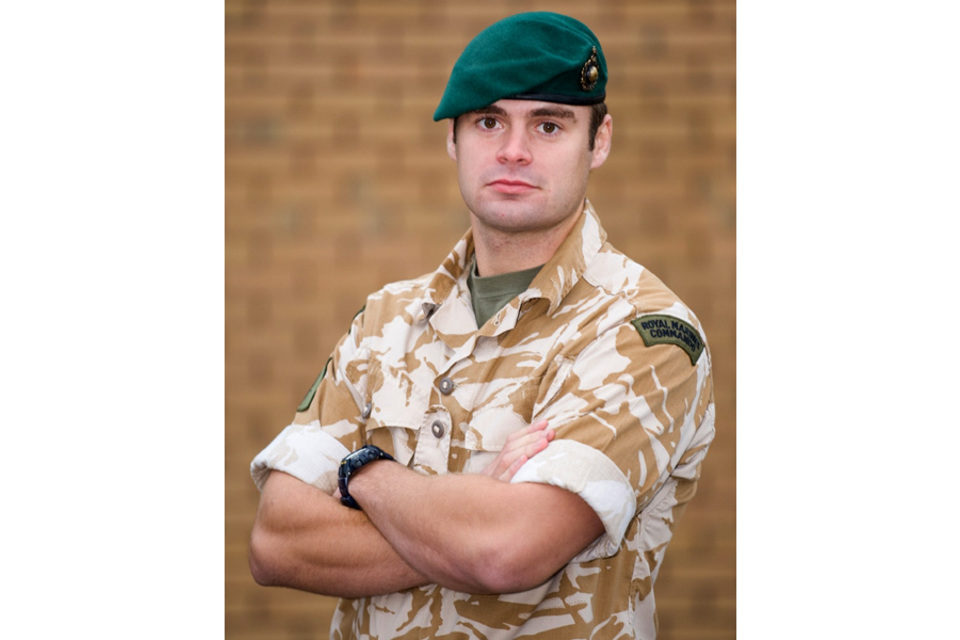 Despite all the efforts of those around him, Marine Lucas was killed in action and tragically died from his injuries on board the medical helicopter en route to Camp Bastion hospital.
Marine Alexander Lucas
Marine Lucas, 24, was born in Southampton on 10 January 1984, although he and his family always considered Peebles their home. After completing Royal Marines Commando recruit training in October 2004, Marine Lucas joined 45 Commando Royal Marines.
A keen footballer, he played for the Commando team on a regular basis. He served one year in the unit before joining the prestigious Royal Marines Commando Display Team, travelling the country to promote the Royal Marines.
He successfully completed his Assault Engineer specialisation course where he proved himself to be extremely capable and a highly professional operator. After the course he returned to 45 Commando in Scotland to be closer to his family in Peebles.
After a successful time in the Royal Marines, he was due to leave on completion of this operational tour and marry his fiancee in July 2009.
Marine Lucas leaves behind his fiancee, Jill, and young daughter, Cara.
Marine Lucas's father, Adrian, said:
Alec was a deeply loved son and brother, who was devoted to his fiancee and daughter. He brought so much happiness to all who met him and was described by close friends as a fantastic role model. He will be deeply missed and cherished by all who knew him.
Lieutenant Colonel Jim Morris Royal Marines, Commanding Officer 45 Commando Royal Marines, said:
Marine Al Lucas was every inch a Royal Marines Commando. Brave, determined, cheerful and loyal; he was a hugely valued member of 45 Commando Group. Whether deployed on operations or playing a leading role in the success of our unit football team he has made a great contribution to the Commando and to the Royal Marines as a whole. He was killed playing a vital part in an essential operation to clear an area of explosive devices in order to improve the safety of his company and the local people. 45 Commando has lost a great friend and colleague and I know that the whole unit joins me in sending my deepest condolences to his family and friends as they come to terms with the loss of such an outstanding individual.
Major Nigel Somerville MBE Royal Marines, Officer Commanding Victor (V) Company, said:
Marine Al Lucas was the embodiment of a Royal Marines Commando. Exceptionally courageous, determined and utterly professional, he died fighting at the forefront of hostile enemy action. I am truly proud to have had the opportunity to serve with such a soldier on operations and his conduct typified the Commando ethos he held so dear. As well as V Company and the Royal Marines losing a much respected friend and colleague, my thoughts are with his family, his much-loved fiancee and his devoted young daughter. He will be sorely missed by our close knit 'band of brothers' and will never be forgotten.
Captain Paul Forrest, Second-in-Command V Company, Officer Commanding Patrols Troop, said:
As a member of the recently formed V Company Patrols Troop, Al was pivotal due to his experience as a Marine and expertise as an assault engineer. His loss will be felt across the Company and unit alike and his ability to find time for a 'quick snack' no matter what the situation will always baffle me. His dry sense of humour and broad grin that was infectious to those around him will be deeply missed.
Warrant Officer Class 2 Robert Millman, the Company Sergeant Major of V Company, said:
Al had been in my Troop for nearly two years, and his professionalism and humour never ceased to amaze me. He could find the funny side of any situation, even when all around him struggled. His love for his family was evident to all he came into contact with and he talked constantly about his daughter and fiancee and having more time together once out of the Marines. He will be sorely missed by me, the Troop, the Company and all that knew him. My heartfelt sorrow goes out to his family and friends in this time of tragedy.
Colour Sergeant Michael Robson, the Troop Sergeant of Patrols Troop, said:
Al was in my Troop for over a year and his humour was but one of his best attributes. Whenever an individual in the Troop needed advice he was always one of the characters that stood by them and pointed them in the right direction. He was a true family man that always talked about his love for his fiancee and their daughter. Al will be missed not just throughout Assault Engineers Troop but also the Assault Engineers branch as a whole. My thoughts go out to his family and friends at this sad moment in time.
His Section Commander and friend Corporal Matt Darcy said:
Even though Al was not an avid gym member he dug out blind relocating and building the new gym. He put 100% into everything he did on the ground and back at the Forward Operating Base. His humour was second-to-none as I found out when a mouse popped out of my wash bag just before I was about to brush my teeth; Al denied it but when I looked through my camera I found a photo of the offending mouse which reliable sources say was taken by Al, proud of his handiwork! He was a good friend and an awesome soldier, I will miss him greatly.
Close friend Lance Corporal Franklin Cairns-Holder said:
A key member of the Troop and the Company, Al was always 100% enthusiastic and sarcastic but he always had something to give in all situations. It was clear he was a devoted family man and always talked about the love for his family. He talked about his new life outside of the Corps but remained focused and professional to the job in hand. His sense of humour and smile will be sorely missed by the lads of V Company but he will never be forgotten. Our thoughts are with his family, his fiancee and his young daughter.
Close friend Marine Mark Bathgate said:
I first met Alex six years ago on a pre-PRMC [Potential Royal Marines Course] 6, and since then I have had the honour of calling him my 'bessy-oppo'. From training at CTCRM [Commando Training Centre Royal Marines], our AE3's [Assault Engineer] course, Iraq and the current deployment on Herrick, Alex was the sort of bloke who would always be there, no matter what. A true 'bootneck' who would always shine through in a crowd. He had all the qualities of a true commando and more. Always on hand to help and mentor less experienced lads.
Away from the Corps Alex was blessed to have had his fiancee, and his beautiful daughter. He was a family man with traditional values, who would always go the extra mile to help those closest to him.
Alex will be greatly missed by all those who knew him, but will never be forgotten by those who thought so much of him. Alex Lucas - True Gent.
Colour Sergeant Clark, Captain of the Commando football team, said:
Alex, or 'Al' as he was known to his mates in the unit football team, was an extremely popular member of the squad. The players saw him as a cheerful, happy man who thrived when amongst his team mates. His mature persona could easily slip when amongst the lads and he was often heavily involved in the banter that is so important to a successful sports team.
He was involved with the unit football team throughout his career in 45 Commando Royal Marines and would never let anyone down. If the unit had a game, Al would be in the squad. He was a football-playing centre-half who liked to get the ball down and play when possible. He played a pivotal role during the unit's success last season in winning the Navy Cup, scoring a goal in the semi- final. He relived this moment numerous times, and the goal got better each time the story was told.
When away, he often spoke about his love and pride in his family, and it was obvious to us that his home life was very special to him. When our careers are over, we will all fondly remember the times we had whilst representing the unit football team. Friendships have been forged over many years that will not be forgotten and 'Al' was an integral part of this during his time in the unit. Unit players, both past and present, will sorely miss their 'team mate' 'Al Lucas'.
Defence Secretary John Hutton said:
I was deeply saddened to hear of the death of Marine Lucas. He displayed the very finest qualities expected of a Royal Marine while serving in Afghanistan. My thoughts are with his family, friends and comrades at this difficult time.
Published 25 November 2008