Major Sean Birchall killed in Afghanistan
It is with deep regret that the Ministry of Defence must confirm that Major Sean Birchall, from the 1st Battalion Welsh Guards, was killed in Afghanistan on 19 June 2009.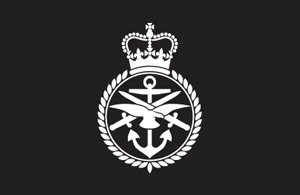 Major Birchall was killed by an explosion whilst on patrol in Basharan, near Lashkar Gah, in Helmand province, Afghanistan. One other soldier was injured in the incident.
At about 11am Major Birchall was leading a routine patrol to deliver supplies and check on his men in the checkpoints around Basharan. As the patrol, consisting of three armoured vehicles, made its way from one checkpoint to another an improvised explosive device was detonated against the second vehicle.
Despite immediate assistance from the patrol medic, sadly Major Birchall died as he was being extracted to the helicopter landing site.
Major Sean Birchall, 1st Battalion Welsh Guards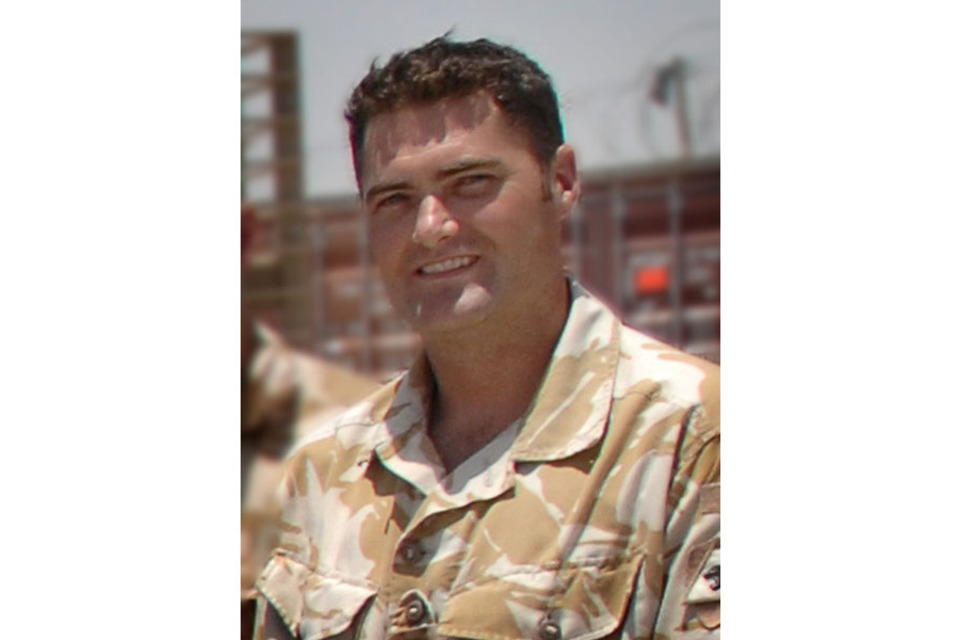 Major Birchall was born on 23 June 1975 in Vanderbijlpark, Republic of South Africa, but moved back to the UK six months later. He was educated at St Peter's Catholic Comprehensive School, Guildford, and later at Plymouth University, where he was a member of the Exeter University Officer Training Corps.
He attended the Royal Military Academy Sandhurst in 1999, and was commissioned into the Welsh Guards on 11 December 1999. He served as a Platoon Commander both on ceremonial duties in London and on exercise in the jungles of Belize. After a stint as the Regimental Signals Officer he returned to the Belizean jungle in charge of jungle warfare training. Following Staff College in 2006-2007 he worked in the Permanent Joint Headquarters, Northwood, but was brought back from that job early to command the newly formed IX Company in Afghanistan.
Major Sean Birchall was the Officer Commanding (OC) Number IX Company, 1st Battalion Welsh Guards. IX Company is based in Lashkar Gah, the provincial capital of Helmand province. Early in IX Company's time in Afghanistan Major Birchall led them on a large operation where they operated alongside the Afghan National Army to drive the Taliban out of a village called Basharan which is 10km north west of Lashkar Gah. Under Major Birchall's inspired leadership the company distinguished itself on this operation and subsequently Basharan became part of the Company's 'patch'. IX Company was therefore responsible, together with the Afghan National Security Forces, for protecting the people of Basharan and helping them to develop their village.
Major Birchall was enormously proud of the regiment - a Welsh Guardsman through and through. He was a highly capable officer, and excelled at all he did. He was devoted to the men under his command, and they had enormous respect for him. He had a very bright future ahead of him in the Army. He will be sorely missed by all who knew him. Major Birchall leaves behind his wife, Joanna, and their 18-month-old son, Charlie.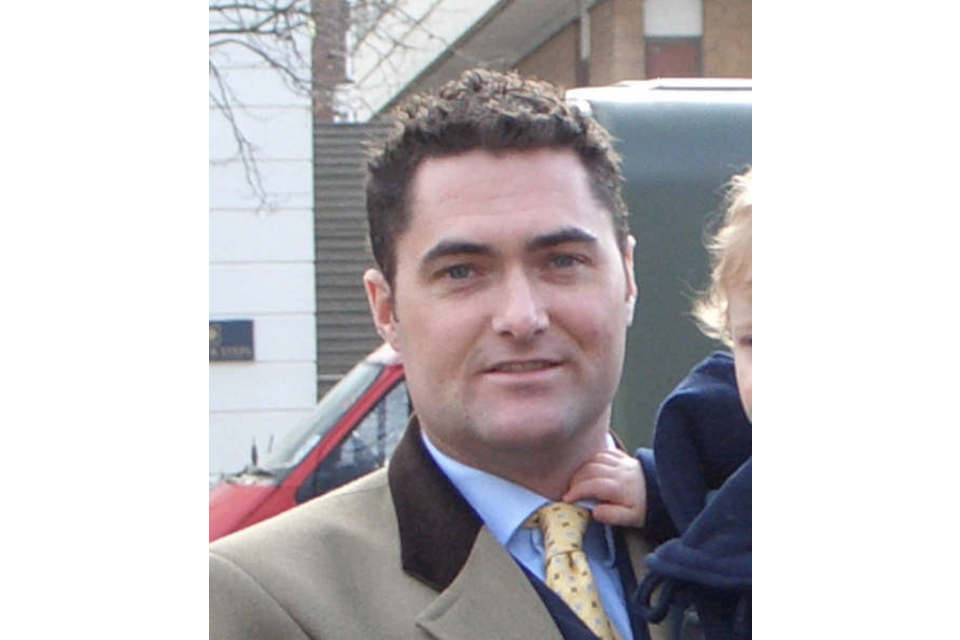 Major Birchall's wife Joanna paid this tribute:
Sean was a wonderful husband, a doting father and a much-loved son and brother, who cared deeply for his family and friends.
He has been described as 'devilishly fit, stylish and energetic' and he was so very proud to be a Guards Officer. He was also thrilled to have the opportunity to lead a newly-formed company in Afghanistan and, despite spending such a short time with his Guardsmen, he was utterly devoted to them. He would want them to continue with courage and commitment and to come home safely when the job is done.
It is the excellence he achieved in every facet of his life that defined Sean. An athlete, an adventurer and an instinctive leader, he was an inspiration to all who knew him.
He leaves behind his adoring family, the regiment he loved, and his loyal friends. They will miss him terribly.
Lieutenant Colonel Rupert Thornloe, Major Birchall's Commanding Officer, said:
The Battle Group has been stunned and saddened by the tragic death of Major Sean Birchall, OC Number IX Company, following an improvised explosive device strike near Basharan on Friday. Sean had all the qualities of the outstanding professional soldier - fitness, coolness under pressure, and tactical flair. His character was defined by his tremendous and infectious enthusiasm - I do not think he had a negative bone in his body.
I remember Sean joining the Welsh Guards in 1999 - we had talent-spotted him at Sandhurst as a future star and we pulled out all the stops to persuade him to join us. It worked, and from the very beginning it was clear that Sean was going to be a marvellous Welsh Guards Officer - his professionalism and competence were matched only by his generosity of spirit and his commitment to the welfare of the Guardsmen. Those under his command greatly admired his military competence and his legendary physical fitness and they warmed to his cheerful, upbeat manner. Sean always led from the front and his soldiers would have followed him anywhere.
When we planned our deployment to Afghanistan we decided to split our two companies into three smaller ones. The third company was formed from an amalgam of different manpower and we named it Number IX Company after the lead company of the 2nd Battalion Welsh Guards (which had been put into suspended animation at the end of the Second World War). Composite companies are notoriously difficult to command and Sean was a natural choice to come back to us early from a desk job to command it. In no time his dynamic leadership gelled IX Company into a happy, cohesive team - full of purpose and self-belief. Soon after they deployed they found themselves playing a key and distinguished role in the first offensive operation of the summer - a role in which, under Sean's leadership, they excelled.
Sean was hugely proud of his beloved Number IX Company, and rightly so - they are widely admired here and their reputation is very much the product of his energy, leadership and vision. Like many others I find it impossible to imagine that this irrepressibly warm, energetic and positive man can no longer be with us. He really was an inspiration to those of us who were lucky enough to have known him. The unselfish and positive manner in which he led his life could not contrast more starkly with the nihilistic cruelty of the people who took it from him.
Our loss, as a regiment, is enormous. But it is as nothing compared to that suffered by Sean's family. Our thoughts and prayers are with them at this dreadful time. I want to end by saying that we remain resolute and determined to see through the mission that Sean played such a massive part in helping us to deliver. He would expect nothing less.
Warrant Officer Class 2 Andy Campbell, Major Birchall's Company Sergeant Major, said:
Major Birchall was the consummate professional in everything that he did. Never one to rest on his laurels, he excelled in leading from the front, never asking anyone to do anything that he was not prepared to do himself. He ensured that every member of the company, regardless of cap badge, was welcomed and understood the history of where the company came from and what they had achieved. He instilled a great deal of pride in all of us.
Major Birchall was the right man to bring IX Company together and will be remembered by all who met him as an exceptional soldier, inspired leader, and most importantly a good man. It was my honour and privilege to serve with him. IX Company has lost a brave man and a good friend.
Major Henry Bettinson, a fellow Company Commander, said:
I remember when Sean first arrived in the Prince of Wales's Company in London in 1999 - I was the second-in-command of the company. The Commanding Officer at the time, Lieutenant Colonel Ford, was keen that all new officers conducted state ceremonial before we left London for Aldershot in early 2000. Sean was duly sent to the Tower! He had a photograph taken there by his family of him dressed in bearskin, greatcoat, sword and gloves at the top of the steps just after the Ceremony of the Keys. It is a fine photograph and one that he was rightly proud of.
Sean had an intensity about him in everything he did. Physically very fit with uncompromising standards, he was wholly dedicated to leading his men and was utterly professional. His first Platoon Sergeant was one Sergeant Monaghan (now the Regimental Sergeant Major). They formed a very close-knit team and we in Company Headquarters knew that there would be no problems in that platoon.
In 2000 the Prince of Wales's Company managed to 'escape' to Belize for six weeks to take part in Exercise Tropical Storm, a dismounted company-level jungle exercise. Sean led his platoon with real zeal and helped many of his men to realise that jungle warfare is no black art; more a theatre that requires greater personal discipline, accurate navigation and quicker reactions to tactical situations. Sean was then selected to become the Regimental Signals Officer. He passed his course with distinction and joined the battalion in Bosnia for its first tour in 2002. Communications were difficult throughout the widely dispersed Battle Group; but he is remembered for energetically driving around the Area of Operations with his Regimental Signals Warrant Officer struggling to keep up.
He always held an aspiration to attend Special Forces Selection. But he was courting a girl called Jo. He spoke of her fondly and was conscious that attending selection might jeopardise the relationship. They married and Sean was then posted to a newly created job as a Training Officer in Belize for two years. These were glorious times that allowed him to combine soldiering in the jungle with domestic stability. Whilst he was 'under the canopy', the battalion was shocked to hear that a cooker had exploded in his face. He was flown to Florida for reconstructive surgery that was entirely successful. Only the smallest of scars on his nose reminded those who knew about the incident.
Sean was to return to Florida some years later on a brief attachment to the United States Armed Forces Central Command, based in Tampa. He then attended the Intermediate Command and Staff College where he excelled. A high profile posting to the Permanent Joint Headquarters followed before he was brought back to the battalion early to command Number IX Company in Afghanistan on Op HERRICK 10.
Although he only first met his new company as it arrived in Camp Bastion, his typically dynamic leadership generated tremendous esprit de corps in short order and within weeks they were playing a key role in the first major offensive operation of the summer. He will never be forgotten and lives on with us who had the good fortune to know him.
Warrant Officer Class 1 (Regimental Sergeant Major) Michael Monaghan said:
I am deeply saddened by the news of Major Birchall's death and my immediate thoughts go out to his family during this very traumatic period. I had the enormous privilege of being Major Birchall's Platoon Sergeant when he first joined the battalion. Even during this early start to his career he demonstrated that he was an exceptionally talented officer and I knew that he would later go on to have a very successful career. He was everything you could wish for in a Platoon Commander and it gave me great pleasure seeing how he excelled at commanding one of our companies on Op HERRICK.
The greatest memories I will have of him were his dedication to the soldiers that were under his command and the fact that you could not wish to serve with anybody who was more of a gentleman. He was an absolute pleasure to be around; every time we met I would be greeted by a big smile and the feeling that he was happy to see me and he was always willing to give up his time for a chat. Major Birchall will be sorely missed by me and everybody that knew him. His death will be a huge loss to the Welsh Guards.
Sergeant Jack Owen, also from IX Company, said:
I have known Major Birchall since my first days in the Army as he was my Platoon Commander when I joined as a young Guardsman. Major Birchall was an uber keen soldier who demanded first and foremost that his men were fit to fight, which saw us up and down Aldershot's many high features on a daily basis. Once the work for the day was done there was always time for banter and a laugh in which his relaxed form of leadership kept morale high in the platoon. Major Birchall's enthusiasm always saw him leading from the front during every exercise, always encouraging us to perform to the highest of standards, naturally making the Guardsmen want to work for him, not because they had to.
Nine years later when I found out I was joining IX Company, and that Major Birchall was in command, I was happy knowing that he would lead us well in a difficult environment. In the short time that IX Company was reformed Major Birchall has instilled a fierce pride in the company. Leading us in on an advance to contact, always first into the sangar to return fire in contact, and never expecting anyone to do something that he would not do himself. Major Birchall was sadly killed doing what he did best, leading from the front.
Major Birchall will be remembered as an outstanding leader of men, who took massive pride in his personal soldiering, his company and his men. His legacy will live on within the men of Number IX Company. Gone but never forgotten.
Guardsman Steven Matthews, from IX Company, said:
Major Birchall was an outstanding Company Commander and great soldier. He loved his job and the boys and he was a fine role model for us all.
Secretary of State for Defence Bob Ainsworth said:
I was deeply saddened to learn of the death of Major Sean Birchall, a young officer who was renowned for his commitment to the Army and capability in his work. My thoughts are, of course, with Major Birchall's family, as well as the friends and colleagues he leaves behind, at this difficult time. His sacrifice will not be forgotten.
Published 22 June 2009