Lt Richard Palmer of The Royal Scots Dragoon Guards killed in Iraq
It is with great sadness that the Ministry of Defence must confirm the death of Lieutenant Richard Palmer of The Royal Scots Dragoon Guards following an attack in Southern Iraq on Saturday, 15 April 2006.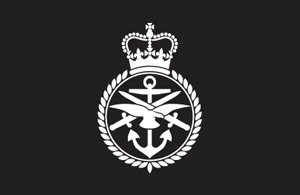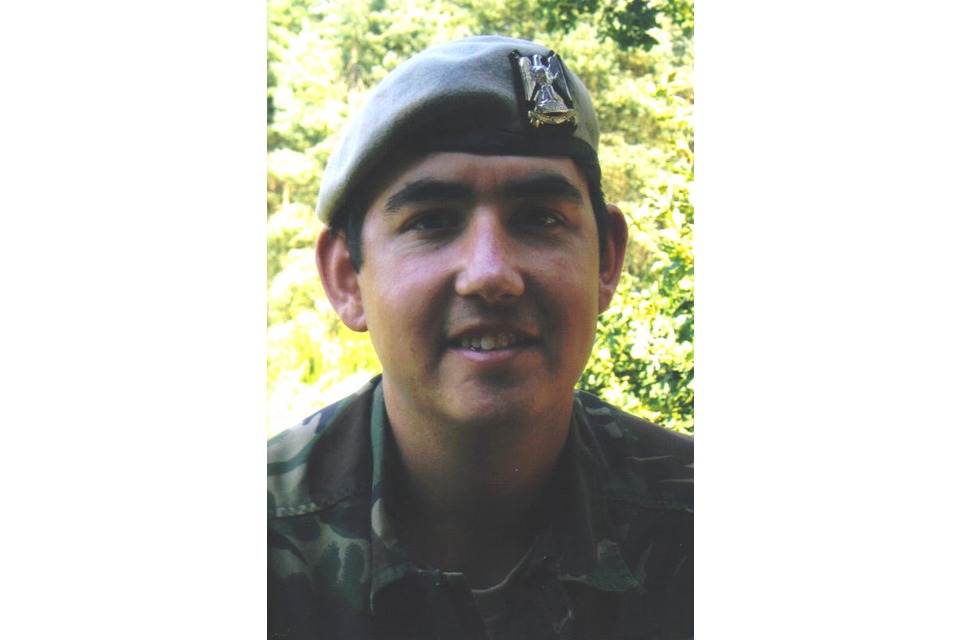 Whilst on a joint patrol with the Iraqi Army in the vicinity of Ad Dayr, the vehicle that Lieutenant Palmer was commanding was contacted by a roadside bomb. Despite the best efforts of his comrades and medical teams, he died of his wounds. Richard was single and came from Ware in Hertfordshire.
Richard Palmer was born into an Army family on 19th March 1979. His father served on attachment with The Royal Scots Dragoon Guards and it was from this attachment, and the connections made during it, that Richard decided that he wanted to join the Regiment. After Haileybury School and Durham University, Richard attended The Royal Military Academy Sandhurst. His time at Sandhurst was marked by his enormous popularity and his highly competent but relaxed style. He was soon recognised as an accomplished sportsman, representing the Combined Services at Rackets and Hockey.
Richard was commissioned into The Royal Scots Dragoon Guards on 8 August 2004 and joined the Regiment in Fallingbostel that Summer, joining D Squadron as a Troop Leader. During his Troop Leader's course he once again excelled in a relaxed and assured manner. He seemed to have a natural flair for tank commanding, remaining calm under pressure whilst dealing with a myriad of complications. He returned to Regimental Duty in time to assume command of his Troop as it began its full training year to prepare it for operations. On training in Canada he proved to be an able tactician and an accomplished leader of men. He quickly became a popular member of the Squadron and forged strong relationships with all ranks.
On operations in Iraq, D Squadron has been attached to the Danish Battlegroup. Richard continued to lead his men with a firm but fair hand and had earned himself a reputation as one of our most promising young officers. Well-liked and respected in equal measure he was able to inspire his men to operate in high risk environments, always leading from the front. He was at the front of the troop when he was killed, leading them on a joint patrol with the Iraqi Army.
Lieutenant Colonel Ben Edwards, his Commanding Officer, said:
Lieutenant Richard Palmer was one of my very best Young Officers. He was an intelligent, charming, talented yet incredibly modest individual. Despite having only served with the Regiment for just under two years he was widely regarded by soldier and officer alike as a star of the future.
He had a dream start to an Army career; arriving just in time for a training season in Canada and then deploying on Operations. He demonstrated straight away that he was more than capable of commanding his Troop in testing situations on the Prairie, never betraying a lack of practical experience. He led his men through their pre-deployment training with his winning combination of leadership and friendship, creating deep loyalty within a tight knit team. On Operations he continued to display leadership qualities above and beyond those expected of a junior Lieutenant. His popularity within his Squadron cannot be underestimated. As part of the Danish Battlegroup he was experiencing international soldiering that would stand him in good stead in what seemed destined to be a glittering military career.
Individuals such as Richard have made a tangible difference to the future of the people of Iraq. On a daily basis they put their lives at risk as they endeavour to improve the security situation within the country. He will be sorely missed by all those who knew him and we will ensure that his life has not been sacrificed in vain.
Our thoughts are with his family and friends; The Regiment has lost a great ambassador, a splendid soldier and a fine friend. We count ourselves as fortunate to have served with such a man.
Richard's father, Brigadier John Palmer, said the following about his son:
Richard was a much loved son, grandson, brother, uncle and boyfriend, with a huge number of very good friends. He was enormously proud to be a soldier and in particular to be a member of the Royal Scots Dragoon Guards. He was very well aware of the dangers that he and others faced in Iraq, but he believed that the work they were doing was gradually making life better for the Iraqi people.
"Richard was a very talented and popular young man who achieved a lot in his life. We are immensely proud of him - whilst nothing can make his loss any easier we are just thankful that the other members of his troop, of whom he thought so much, were not seriously injured.
"We are very grateful to the Royal Scots Dragoon Guards for all the support we are receiving."
Adam Ingram MP, Minister for the Armed Forces, said:
I was deeply saddened to learn of the death of Lieutenant Richard Palmer - my thoughts and sympathies are with his family at this very difficult time.
Published 16 April 2006