Lieutenant Tom Mildinhall and Lance Corporal Paul Farrelly killed in Iraq
It is with immense sadness that the Ministry of Defence has confirmed the names of two British soldiers from the Queen's Dragoon Guards killed in Iraq on 28 May 2006.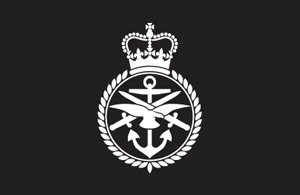 On the evening of Sunday 28 May at 2137hrs local, a British Army patrol from 1st The Queen's Dragoon Guards (The Welsh Cavalry) was attacked by a roadside bomb in the Al Jezaizah district of northwest Basra. The explosion hit an armoured Land Rover patrol on a routine task in support of the Iraqi Security Forces. Very sadly the incident killed two members from A Squadron: Troop Leader Lieutenant Tom Mildinhall and Lance Corporal Paul Farrelly.
Lieutenant Tom Mildinhall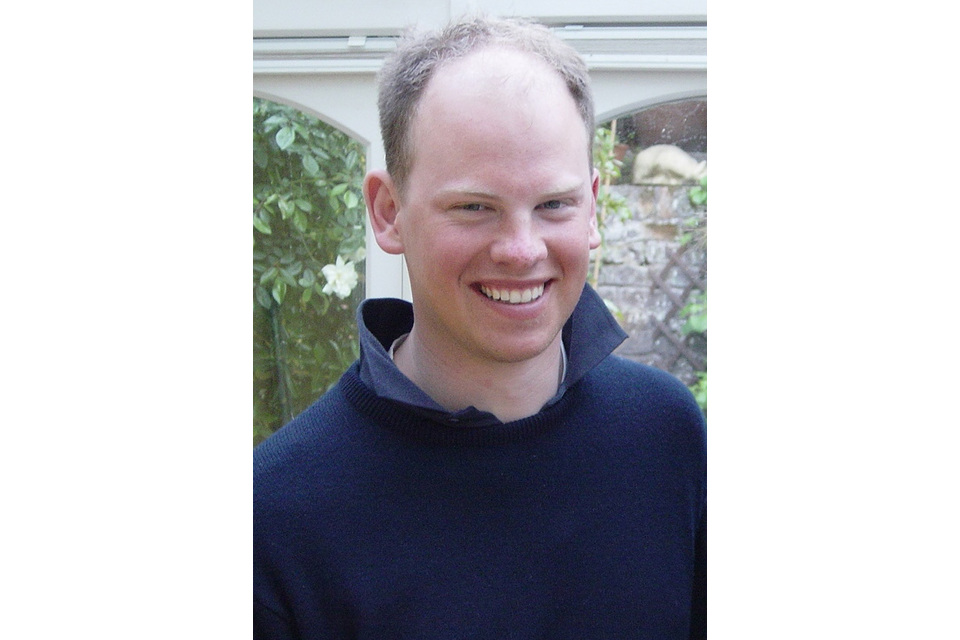 Lieutenant Tom Mildinhall was born on 9 July 1979. His father is a retired Army officer and the family home is in Battersea, south London. His younger brother John is currently studying a PhD at Bristol University. Lieutenant Mildinhall was educated at Monkton Combe school in Bath where he excelled at rowing.
After studying Artificial Intelligence & Computer Sciences at Durham University and completing his officer training at the Royal Military Academy Sandhurst in April 2004, Tom was commissioned into the QDG, a reconnaissance regiment that recruits mostly from Wales and is known as 'The Welsh Cavalry'. The Regiment is based in Osnabruck, Germany and forms part of 20 Armoured Brigade.
In November 2004 he deployed with the Regiment to Iraq where he assisted in training the fledgling Iraqi Border Police. A difficult task, but one he undertook with considerable enthusiasm and diligence and in which he quickly made a considerable impact. On his return from Iraq he completed a series of demanding training exercises and reinforced his reputation for leading by selfless example. His second Iraq deployment to southern Iraq began one month ago.
His first love was skiing and he was planning an adventurous ski expedition at the end of his tour of duty in Iraq. He was a keen downhill ski instructor and a popular member of the Regimental Ski Team.
He will be missed by those who served along side him for his extremely dry sense of humour and razor sharp wit that often left everyone in stitches. He was a close friend to many in the Officers' Mess but was also very close to his soldiers.
His Commanding Officer, Lieutenant Colonel Anthony Pittman, said:
Lieutenant Mildinhall was a thoroughly capable officer. He was intelligent, determined and utterly loyal to both his own command and his superiors. He led by example and his soldiers responded positively, safe in the knowledge he had their best interests at heart. It was typical of his command style to insist he physically led the more dangerous patrols, as he was doing last night when his Troop came under attack and he suffered a fatal injury. He was calm under pressure and I could rely upon him to deliver results in the complex operational environment of Iraq.
He was a true enthusiast and it was uplifting to be in his company. Regardless of circumstance he always viewed the glass as half full. His love of life, sharp wit and ability to laugh at himself coupled with his enduring commitment to the team were qualities that endeared him to us all.
He loved his time in the Army and was happiest when serving with his Regiment and we all benefited from his presence. With his passing, 1st The Queen's Dragoon Guards has lost a truly promising officer. Our thoughts are with his family and many friends.
Tom's parents - his father, Lt Col (Retd) Colin Mildinhall formerly of the Royal Engineers and his mother, Susan, a speech and language therapist - have released the following statement:
This is an ordeal we would not wish any mother and father to endure. For those parents who have lost sons and daughters in this way, we are now with them. For those who will have to go through this in the future; we are here. We share the pain of the soldiers and the families of the others injured and killed in this incident.
We have lost a beautiful, talented and loving son for ever. Our world is in pieces and our country has again lost one of its best. Our hope is that in time our family may reassemble those pieces into some form of normality.
Tom achieved an immense amount in his life. He rowed at school and at Durham University and skied with us from an early age. He talked proudly of his Regiment and enjoyed the camaraderie of his fellow soldiers.
We are very grateful for the support of our friends, Tom's friends and colleagues from school and university and also for the outstanding help we are receiving from the Army.
Lance Corporal Paul Farrelly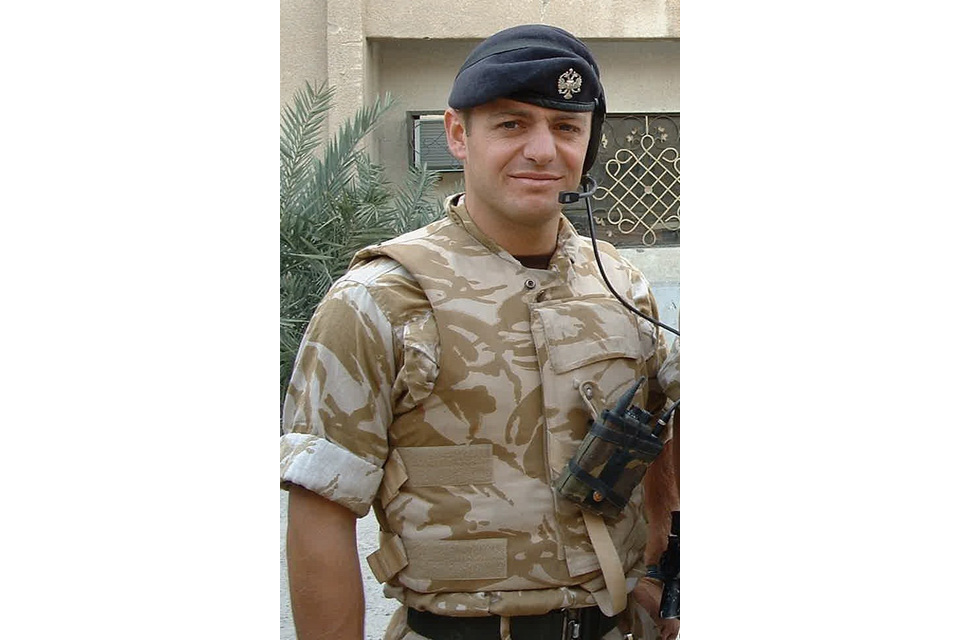 Lance Corporal Paul Farrelly, known as 'Fas', was born on 13 August 1978 and grew up in Runcorn, near Liverpool. He moved to Rhyl when he was about 16-years-old and enlisted into the Army in March 2002. He has two younger sisters Sadie and Laura, and a younger brother Liam. His mother lives in Anglesey and his father in Cheltenham.
Paul Farrelly joined the Queen's Dragoon Guards after completing his basic training at the Army Training Regiment in Winchester, where he was judged top recruit.
Lance Corporal Farrelly was serving on his third Iraq deployment with the QDG, which had begun one month ago. He first served in Iraq during the initial combat operations between February and May 2003. He completed his second six month tour in April 2005 when the Regiment was deployed to assist in training the Iraqi Security Forces.
Paul was a keen footballer and a regular member of the Regimental 1st XI. His love of the game was such that even when injured he still appeared at all the matches and was a staunch supporter of the team. He was an all-round sportsman and never happier than with a ball or bat.
He will be remembered as a happy, jovial soldier as well as a dedicated family man. He was devoted to his wife and three young children and was adamant that family came first above all things.
Paul's Commanding Officer, Lieutenant Colonel Anthony Pittman, said of him:
Lance Corporal Farrelly was widely acknowledged as one of the most competent Lance Corporals in the Regiment. He was knowledgeable, quick-thinking and tough. He stood out amongst his peers as a natural leader; level-headed and utterly dependable. His wealth of experience, combined with his ability to identify quickly the critical path meant his contribution was way beyond that commensurate with his rank. He was marked out for early promotion. He set and demanded the highest standards, but he also knew it was his responsibility to encourage and coach those less able.
He embodied much of what is best about soldiers in the British Army; selfless, determined, humorous and steadfast in the face of adversity. Always a committed family man, Paul spoke often and fondly of his wife Natalie, and their three children, Reece, Morgan and Brooke.
Lance Corporal Farrelly was an outstanding soldier who will be sorely missed by all those who have had the privilege to serve with him. A dearly loved husband and father, our thoughts are now with his wife and family.
Published 30 May 2006