Six Royal Navy personnel killed in Iraq
At around 0130 GMT on Saturday 22 March 2003, two Royal Navy Sea King Mk 7 Airborne Early Warning helicopters collided over the northern Arabian Gulf.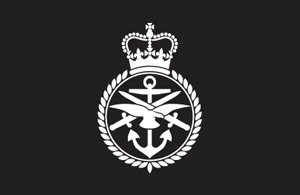 The helicopters were from 849 Squadron A Flight, which is based at the Royal Naval Air Station Culdrose, in Cornwall. The crash was not the result of enemy action and tragically there were no survivors from the six British and one US crew members aboard.
The six British personnel were:
Lieutenant Philip D Green RN, aged 30 from Caythorpe, Lincolnshire,
Lieutenant Antony King RN, aged 35 from Helston, Cornwall,
Lieutenant Marc Lawrence RN, aged 26 from Westgate-on-Sea, Kent,
Lieutenant Philip West RN, aged 32 from Budock Water, Cornwall,
Lieutenant James Williams RN, aged 28 from Falmouth, Cornwall, and
Lieutenant Andrew Wilson RN, aged 36 from Exeter all from 849 Squadron, RNAS Culdrose
The Commanding Officer of 849 Squadron asked for this letter to be published in response to all the messages of condolence received:
The early hours of 22 March 2003 marked a sad day in the proud history of 849 Naval Air Squadron. Two Sea King Mk 7 helicopters of 849 A Flight collided over the North Arabian Gulf, whilst conducting missions in support of coalition forces, with the loss of all seven crewmembers.
As one can imagine, this tragic event has shocked and devastated everyone, not only the friends and loved ones of those involved but also of those associated in anyway with 849 Naval Air Squadron, the wider Fleet Air Arm community, and beyond.
Messages of condolence, support and sympathy began arriving early Saturday morning. Since then, Culdrose and 849 Squadron have been overwhelmed by the flow of tributes that continue to arrive.
These have come from all quarters and include those close to fallen comrades, fellow aviators, members of the armed forces and from the general public.
The strength and understanding that these messages convey cannot be underestimated; they have been, and continue to be, of enormous support not only to the friends and family of those involved, but to those still serving on A Flight and the 849 community as a whole.
It will take time to respond personally to all the tributes, but be assured that all those associated with 849 Naval Air Squadron are eternally grateful and will draw great strength from them in the coming weeks and months.
Despite such horrendous losses, 849 A Flight remain in theatre and continue to execute vital missions in support of Gulf operations. The 'Eyes of the Fleet' may have dimmed briefly but they remain open, alert and ever vigilant.
Finally, to our fallen comrades from 849 A Flight we say: Rest in peace in the knowledge that your professionalism, dedication and ultimate sacrifice will never go unrecognised or be forgotten.
Lieutenant Philip Green RN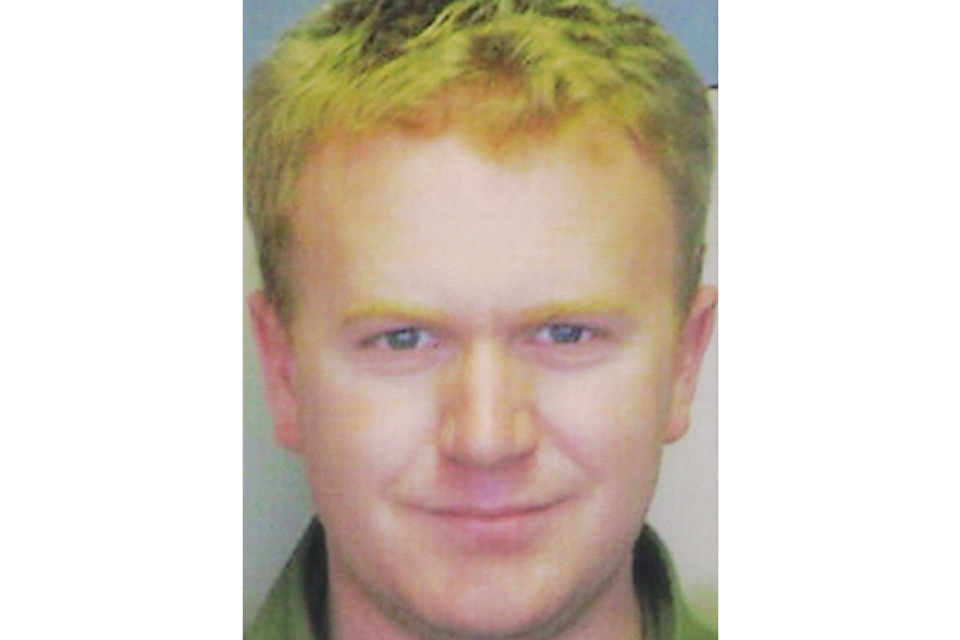 After joining the Navy in April 1996 as a graduate entry, Lieutenant Green undertook officer training at BRNC Dartmouth, passing out in April 1997. He started his flying career on Firefly aircraft at the Joint Elementary Flying Training Squadron (JEFTS), RAF Barkston Heath in June 1997. After successful completion of JEFTS in December 1997 he moved onto Basic Flying Training and the Squirrel helicopter at RAF Shawbury.
His Tri-Service flying training ended in June 1998 and he moved to RNAS Culdrose to take part in his Advanced Flying Training and Operational Flying Training, flying the Sea King helicopter with 810 Naval Air Squadron in the Anti-Submarine Warfare (ASW) Role.
He completed these courses and was posted to his first frontline tour at Prestwick in Scotland with 819 Naval Air Squadron in January 2000. During his time on this squadron he completed his ASW pilot Certificate of Competency. He served in many areas gaining a wide and varied flying experience. Towards the second half of his time on this squadron he served as the second pilot on a Type 22 Frigate Flight.
He joined 849 Squadron in May 2002.
The media are asked to respect the family's privacy.
Lieutenant Antony King RN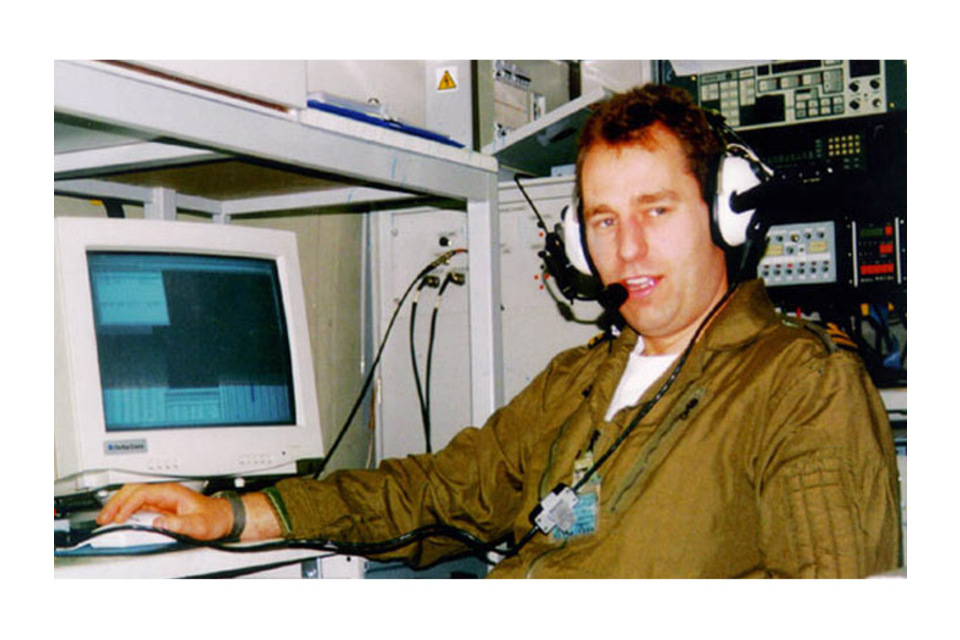 Tony, who joined the Royal Navy in 1987 at the age of 19, had recently been selected for promotion to the rank of Lieutenant Commander. A committed family man, he lived with his wife Sarah and children David (five) and Molly (four) in their home in Helston. Tony valued his family and close friends above all else and his loss to them all has been devastating.
Tony and Sarah's families live in North Somerset where they both grew up. Following training as a Sea King Observer Tony was awarded his wings in 1990. In 1991 Tony served in HMS Ark Royal during the last Gulf War and was awarded the Gulf War Medal. Upon his return he joined the 849 Squadron HQ staff at Culdrose and in 1994 he married Sarah at their parish church in Somerset. In 1996 Tony deployed to the Adriatic and was again awarded a campaign medal for his service.
His son David was born in 1997 followed by the birth of Molly in 1999. Although the family have made several moves to further Tony's career they have always regarded Helston as home. They purchased their dream house in 2001 and, with the help of his best friend, Tony took up the art of DIY. The family are closely connected with St Michael's Church Primary School where Sarah was a teacher (now a governor) and their son David is a pupil.
Tony's family described him as a "larger than life" character with a "tremendous presence". He had a passion for rugby and as a young man had captained the Yatton Colts. In more recent years he has played for Stithians. Popular with his squadron Tony's colleagues were delighted by the news of his forthcoming promotion and considered it well deserved.
Tony has left all who his life touched with affectionate and happy memories. Sarah summed him up by saying, "Tony made people laugh."
Lieutenant King was awarded a posthumous Mention in Despatches in the Operational Honours published on 31 October 2003, in recognition of the vital work that he had carried out prior to his death in bringing into service a new electronic system that allowed tactically vital radar data to be fed quickly and accurately to the Land Commander.
Lieutenant Marc Lawrence RN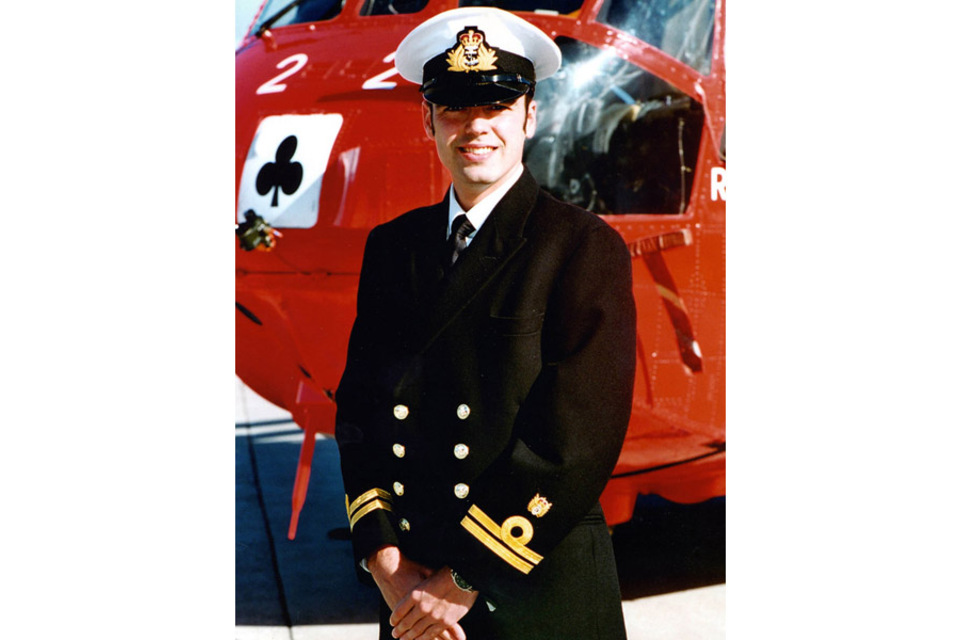 Marc, 26, son of George and Ann, grew up in Westgate-on-Sea, Kent, and was educated at Chatham House Grammar School and the University of Plymouth. From an early age Marc was interested in sailing, diving, windsurfing, in fact anything connected with the sea, and when he was at university in Plymouth he decided to join the Royal Navy.
Joining Britannia Royal Naval College, Dartmouth, in 1999 for officer training, he went on to train as a Sea King Observer at RNAS Culdrose, gaining his wings in 2002 and then joining 849 Squadron. Another important event happened in 2002, Marc became engaged to Elaine Cleaver, also from Kent. They planned to marry in 2004 and make their home in Cornwall.
At the age of eight, Marc showed a talent for music and became an enthusiastic and accomplished musician. He was a member of the Thanet Music Centre and the Kent Youth Wind Orchestra, his interest in music continued throughout university, and he played in the ship's band on board HMS Ark Royal.
Marc's sister Jayne described her brother as a "happy man with a ready smile". His fiancee Elaine summed him up - "He stole our hearts."
On 3 April 2003, the memorial service to Lieutenant Marc Lawrence was conducted by the vicar of St Saviour's Church. The eulogy was delivered by the Reverend Richard Ellingham, Royal Navy Chaplain from HMS Collingwood and prayers were said by Reverend Simon Springett, Royal Navy Chaplain at RNAS Culdrose. The 23 Psalm was read by Lieutenant Simon Collins, one of 30 Royal Navy officers from RNAS Culdrose who attended the service and formed an honour party. Also present was the Captain of RNAS Culdrose, Captain Mike Knowles, the Commander of Sea King Helicopters and the Assistant Chief of Staff (Air) from Fleet Headquarters.
A piper from the Royal Marines School of Music played a lament as the congregation arrived. The Last Post was played by a bugler from the Band of the Royal Marines, Portsmouth. Captain Knowles presented the Union Flag to Marc's father, George.
The family have issued the following statement:
At this very sad time, the family, fiancee and friends of Lieutenant Marc Lawrence are under some distress. Today's church service was composed not only as a memorial, but also as a thanksgiving to Marc's life.
A young man of whom we are immensely proud. As yet, we do not have Marc's body and therefore, no arrangements are in place for his funeral.
Lieutenant Philip West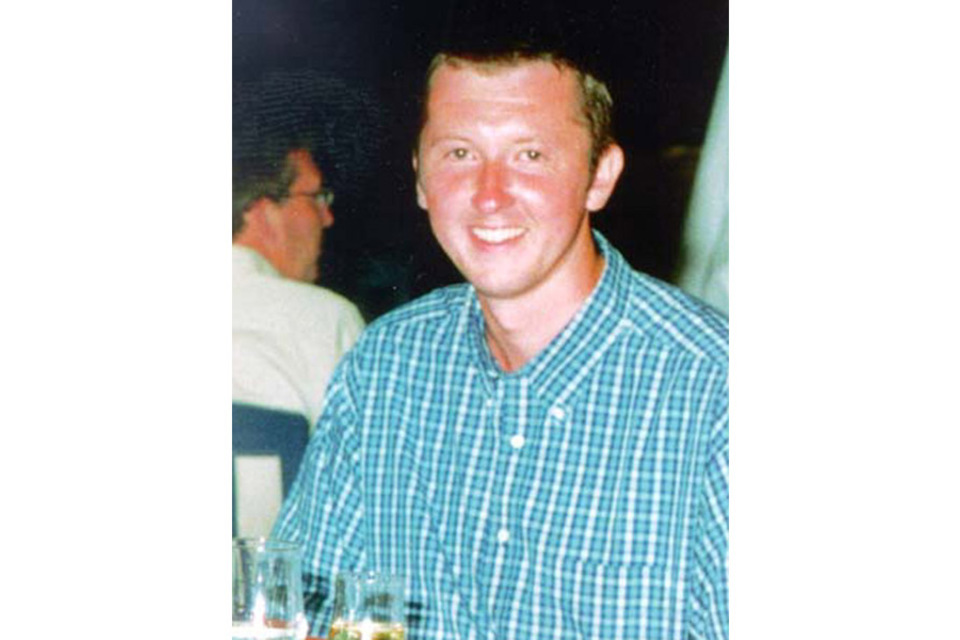 Phil, aged 32, lived in Budock Water with his fiancee Nicky who works as a nurse at Treliske hospital. The couple were due to be married in August this year and had been converting a barn together.
As a boy, Phil lived in Carlisle, moving when he was ten to Hoy Lake on the Wirral. He went to Salford University when he was 18 and joined the University Royal Naval Unit where he developed his interest in the RN. Having obtained his degree he joined Britannia Royal Naval College, Dartmouth in 1992 and commenced officer training. His parents recall how he had always wanted to fly and his decision to join the service made them extremely proud. Following Sea King Observer training he gained his wings in 1994. Phil served in HMS Invincible during the Adriatic deployment of 1996 and was awarded the campaign medal for his service.
Nicky and Phil met in Falmouth in 1998 when he was serving at RNAS Culdrose. Since settling in the region Phil, much to the amusement of his family, had become quite a countryman. He loved his dog Georgie and Nicky's four horses. Nicky's parents Steve and Sandra, who live in Budock Water, adopted him into their family and Steve introduced him to the game of golf of which he became a devotee.
Both families were looking forward to celebrating the couple's marriage in August and his tragic loss is so hard to bear. However, they have all been overwhelmed by the tremendous support that they have received from friends and family which is proving a great comfort.
Phil was known throughout 849 as 'Stretch' on account of his height (6'4" (1.9m)). He was admired by his colleagues for his professionalism and always put those he was with at their ease. Nicky described him as, 'patient, thoughtful and considerate'. All those who were close to him miss him greatly.
Lieutenant James Williams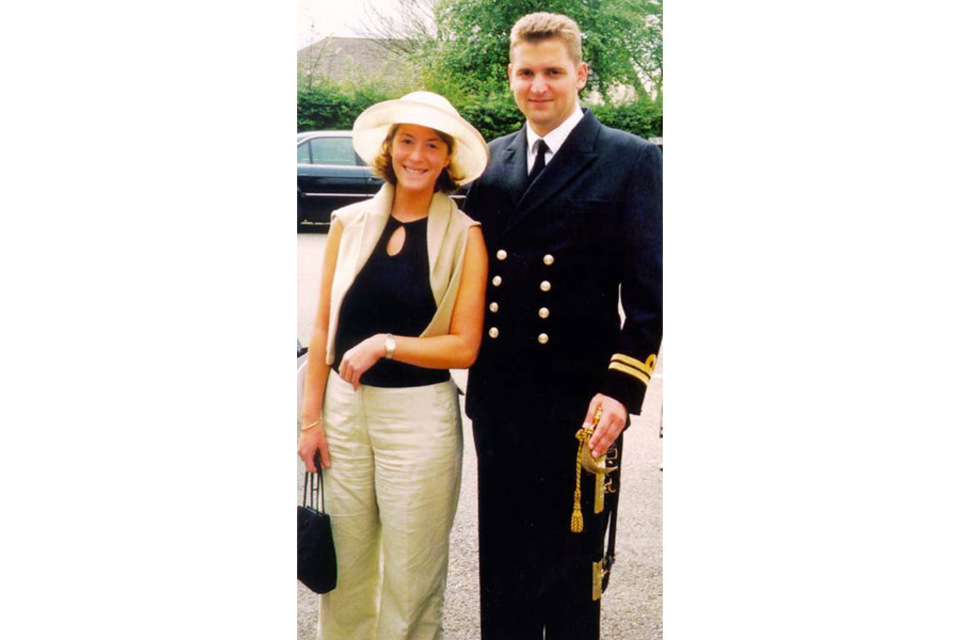 James was the much-loved son of Vernon and Liz. He grew up in Winchester with his older sister Caroline. In 1994 he went to Liverpool University where he met his fiancee Sarah. James joined the Royal Navy in January 1999 and trained as a Sea King Observer. He was awarded his wings in July 2002. He joined 849 A Flight in January this year.
James was a very popular character in the Squadron, he and Sarah have many good friends, who are now providing tremendous support at this difficult time. They chose to settle in Falmouth where Sarah intends to practice as a dentist. The deployment to the Gulf was his first operational tour of duty. He was 28.
From an early age James had been fascinated by aircraft, he joined the Royal Navy in fulfilment of an ambition to fly and to serve his country. His parents recall how proud he was to wear his uniform and said that he died doing the job he loved most.
Lieutenant Andrew Wilson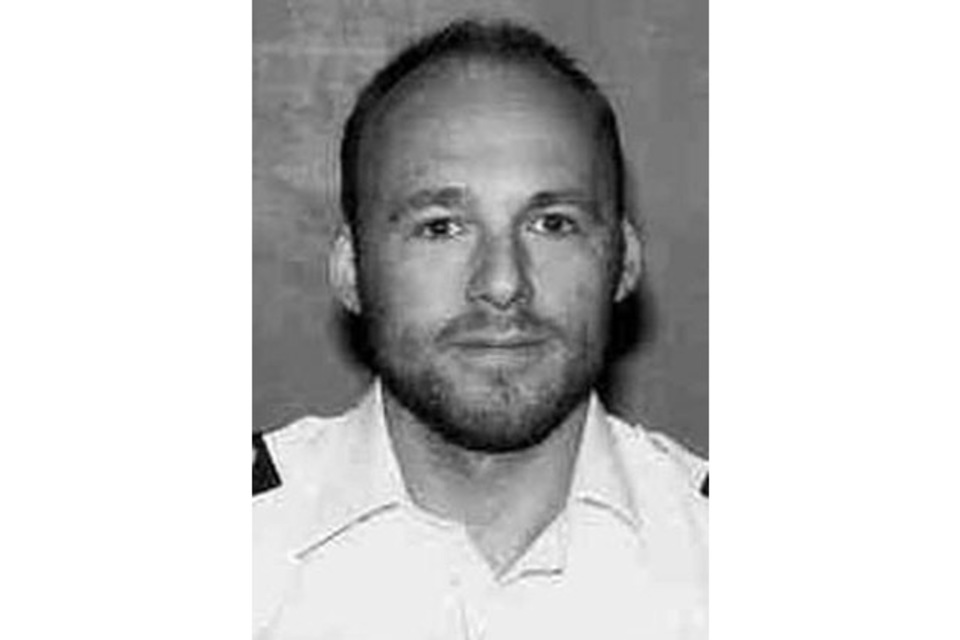 Lieutenant Andrew Wilson, was aged 36 and a pilot. His wife, Sarah, said that she was devastated and saddened by her tragic loss, but intensely proud of her husband's commitment to the Royal Navy. She added that Andrew was an extremely kind and outgoing person who will be greatly missed by his family, his squadron colleagues and by the wider Naval Aviation community.
Fellow aircrew on 849 Squadron in which Andrew had served for the past three years said that Andy had been a powerful personality within the squadron and that his death leaves a void which will not be easily filled.
Published 22 March 2003