It is with deep regret that the Ministry of Defence can confirm the death of Lieutenant Marc Lawrence, from 849 Squadron RNAS Culdrose on Saturday 22 March 2003.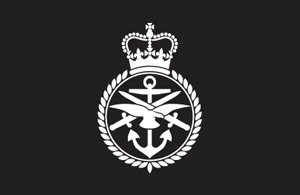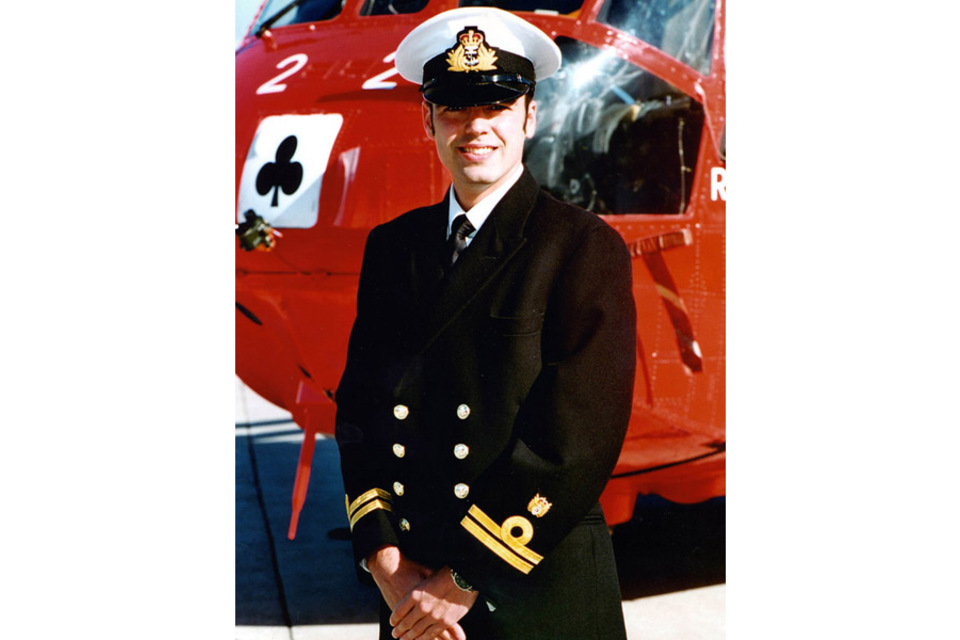 Marc, 26, son of George and Ann, grew up in Westgate-on-Sea, Kent, and was educated at Chatham House Grammar School and the University of Plymouth. From an early age Marc was interested in sailing, diving, windsurfing, in fact anything connected with the sea, and when he was at university in Plymouth he decided to join the Royal Navy.
Joining Britannia Royal Naval College, Dartmouth, in 1999 for officer training, he went on to train as a Sea King Observer at RNAS Culdrose, gaining his wings in 2002 and then joining 849 Squadron. Another important event happened in 2002, Marc became engaged to Elaine Cleaver, also from Kent. They planned to marry in 2004 and make their home in Cornwall.
At the age of eight, Marc showed a talent for music and became an enthusiastic and accomplished musician. He was a member of the Thanet Music Centre and the Kent Youth Wind Orchestra, his interest in music continued throughout university, and he played in the ship's band on board HMS Ark Royal.
Marc's sister Jayne described her brother as a "happy man with a ready smile". His fiancee Elaine summed him up - "He stole our hearts."
On 3 April 2003, the memorial service to Lieutenant Marc Lawrence was conducted by the vicar of St Saviour's Church. The eulogy was delivered by the Reverend Richard Ellingham, Royal Navy Chaplain from HMS Collingwood and prayers were said by Reverend Simon Springett, Royal Navy Chaplain at RNAS Culdrose. The 23 Psalm was read by Lieutenant Simon Collins, one of 30 Royal Navy officers from RNAS Culdrose who attended the service and formed an honour party. Also present was the Captain of RNAS Culdrose, Captain Mike Knowles, the Commander of Sea King Helicopters and the Assistant Chief of Staff (Air) from Fleet Headquarters.
A piper from the Royal Marines School of Music played a lament as the congregation arrived. The Last Post was played by a bugler from the Band of the Royal Marines, Portsmouth. Captain Knowles presented the Union Flag to Marc's father, George.
The family have issued the following statement:
At this very sad time, the family, fiancee and friends of Lieutenant Marc Lawrence are under some distress. Today's church service was composed not only as a memorial, but also as a thanksgiving to Marc's life. A young man of whom we are immensely proud. As yet, we do not have Marc's body and therefore, no arrangements are in place for his funeral.
The Commanding Officer of 849 Squadron asked for this letter to be published in response to all the messages of condolence received:
The early hours of 22 March 2003 marked a sad day in the proud history of 849 Naval Air Squadron. Two Sea King Mk 7 helicopters of 849 A Flight collided over the North Arabian Gulf, whilst conducting missions in support of coalition forces, with the loss of all seven crewmembers. As one can imagine, this tragic event has shocked and devastated everyone, not only the friends and loved ones of those involved but also of those associated in anyway with 849 Naval Air Squadron, the wider Fleet Air Arm community, and beyond.
Messages of condolence, support and sympathy began arriving early Saturday morning. Since then, Culdrose and 849 Squadron have been overwhelmed by the flow of tributes that continue to arrive. These have come from all quarters and include those close to fallen comrades, fellow aviators, members of the armed forces and from the general public. The strength and understanding that these messages convey cannot be underestimated; they have been, and continue to be, of enormous support not only to the friends and family of those involved, but to those still serving on A Flight and the 849 community as a whole. It will take time to respond personally to all the tributes, but be assured that all those associated with 849 Naval Air Squadron are eternally grateful and will draw great strength from them in the coming weeks and months.
Despite such horrendous losses, 849 A Flight remain in theatre and continue to execute vital missions in support of Gulf operations. The 'Eyes of the Fleet' may have dimmed briefly but they remain open, alert and ever vigilant. Finally, to our fallen comrades from 849 A Flight we say: Rest in peace in the knowledge that your professionalism, dedication and ultimate sacrifice will never go unrecognised or be forgotten.
The media are requested to respect the family's privacy.
Published 24 March 2003