Lieutenant Colonel Rupert Thorneloe and Trooper Joshua Hammond killed in Afghanistan
It is with deep sadness that the Ministry of Defence can confirm that Lieutenant Colonel Rupert Thorneloe MBE, Commanding Officer of the 1st Battalion Welsh Guards, and Trooper Joshua Hammond of the 2nd Royal Tank Regiment were killed yesterday, Wednesday 1 July 2009, in Afghanistan.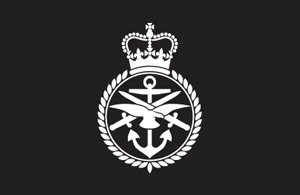 They were killed by an explosion whilst on convoy along the Shamalan Canal, near Lashkar Gah, in Helmand province, Afghanistan.
On 1 July 2009 Lt Col Thorneloe left the Battle Group Headquarters on a resupply convoy so that he could visit his men, because they were conducting a major operation in hostile territory.
He was travelling in a Viking armoured vehicle, but at 1520hrs local time an improvised explosive device was detonated under this vehicle. Lt Col Thorneloe and Tpr Hammond were killed by the blast.
Chief of the General Staff, General Sir Richard Dannatt, said:
The deaths of Lt Col Rupert Thorneloe MBE and Tpr Joshua Hammond during Operation Panchai Palang in Helmand province is a devastating blow to the Welsh Guards Battle Group and to the Army as a whole.
Tpr Hammond was a first class tank crewman who epitomised the spirited and determined approach to operations expected of Royal Armoured Corps soldiers.
Lt Col Thorneloe was an outstanding Commanding Officer and a born leader, who I knew well. His courageous, thoughtful stewardship of 1st Battalion Welsh Guards since October last year has seen them superbly prepared for the demands of Afghanistan, both in terms of their professional capability and their unbreakable spirit as a team.
At the leading edge of his generation, his loss will be felt deeply not only by his family but also by his soldiers and others, who like me, had the privilege to serve with him.
Our thoughts and prayers are with the families and friends of both these highly capable and popular soldiers - as well as with the entire Battle Group, for whom the loss of their Commanding Officer will have been a particularly bitter blow.
However, this tragic incident has only served to strengthen our resolve and commitment to succeed in bringing stability and prosperity to Helmand province. We will remember them both.
Secretary of State for Defence, Bob Ainsworth, said:
It was with great sadness that I heard of the deaths of Lieutenant Colonel Rupert Thorneloe and Trooper Joshua Hammond in a single incident in Afghanistan yesterday.
Lieutenant Colonel Thorneloe's death is a hard blow to the Welsh Guards, to Task Force Helmand and to the British Army.
I knew him myself as a man of incisive thought, enormous professionalism and the greatest decency who could not wait to leave the high profile post in the Ministry of Defence where he had performed so impressively in order to take command of his battalion on operations.
He saw it as the best job he would ever do, but I know that his genuinely exceptional abilities would have ensured him a brilliant career. As his own thorough and thoughtful tributes to those who fell before him show, he led his men with energy, care and pride - and he died leading his men.
I cannot imagine a finer officer to have had in the front rank of the British Army, and his loss is all the harder.
Trooper Joshua Hammond was by all accounts an exemplary soldier, popular with his comrades and a true family man.
Tributes to his bravery, skill and commitment to his friends and family paint a picture of a good and much-loved man whose contribution and presence will be hugely missed by all those who knew him.
At this terribly sad time, our thoughts and prayers are with the family and friends of these two fine men.
Lieutenant Colonel Rupert Thorneloe, 1st Battalion Welsh Guards
Lt Col Thorneloe was the Commanding Officer of the 1st Battalion Welsh Guards, which is currently working as Battle Group Centre South in Helmand province.
The Battle Group is responsible for improving the security situation in the provincial capital, Lashkar Gah, and the surrounding areas - a formidable area of responsibility, containing about half the province's population.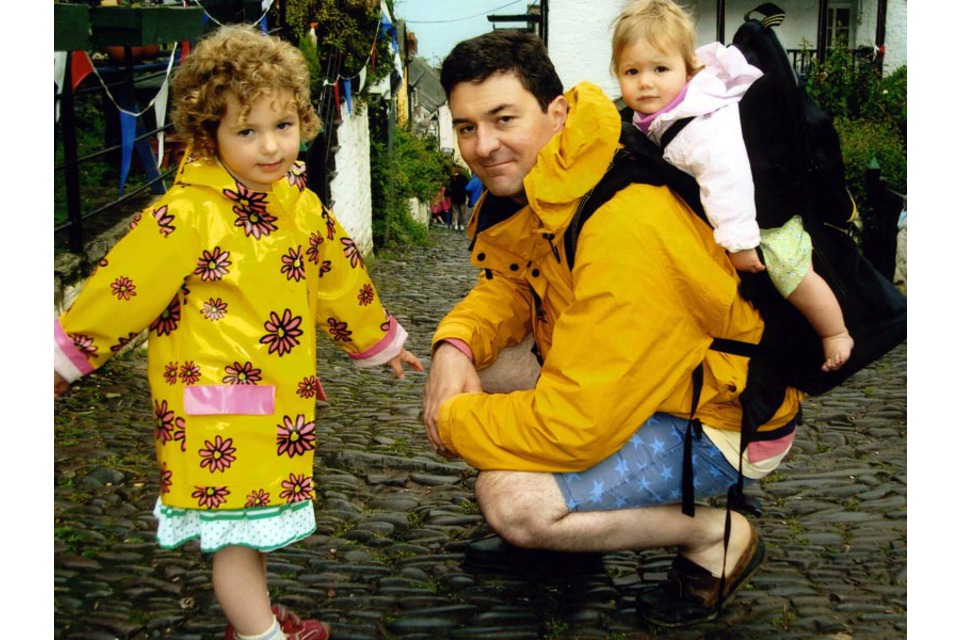 As a mark of the challenge faced, the number of soldiers in the Battle Group he was commanding had grown to well over 1,000.
Lt Col Thorneloe was commissioned into the Welsh Guards in 1992. At regimental duty he served as a Platoon Commander and Company Second-in-Command both in the UK and on operations in Northern Ireland, as Adjutant in London, and as a Company Commander, again in the UK and on operations in Northern Ireland.
Extra-regimentally he spent a year as an Intelligence Liaison Officer with the Royal Ulster Constabulary Special Branch (in South Armagh); a year as an Intelligence Analyst at the Permanent Joint Headquarters (Northwood); two years as the Operations Officer of 1st (UK) Armoured Division (in Germany and Iraq); and two years in the MOD as Military Assistant to the Assistant Chief of Defence Staff (Policy) and, latterly, Military Assistant to the Secretary of State for Defence.
He assumed command of the 1st Battalion Welsh Guards on 28 October 2008. He was a very keen polo player until the age of 28. Since then his primary interests have been sailing and game shooting.
Lt Col Thornloe leaves behind his wife, Sally, and their daughters Hannah and Sophie. Our thoughts and prayers are with his family at this very difficult time.
His wife Sally said:
Rupert was my very best friend and his death is a devastating blow. Our daughters Hannah and Sophie will have to grow up without their beloved Daddy, although I will see a part of him in them every day.
I could not have asked for a more caring, adoring and loving husband and father. While he was with us our lives were filled with joy and happiness, they will never be the same again. Hannah always said the best bit of Daddy was his coming home and that will never happen again.
Rupert loved the Army. He was a born soldier - an inspiration. I know he felt privileged to command his battalion on operations and thought so highly of them and their families left behind. I know he led from the front and would not have had it any other way. He cared deeply about his men as he did about so many.
His charisma, compassion and enthusiasm for all in life will be so sorely missed by his family and many friends but most of all by me who loved him so much.
Brigadier Tim Radford, Commander Task Force Helmand, said:
Rupert Thorneloe was, quite simply, a superb Commanding Officer. He was an inspiration to his men, and they loved him for it.
He cared deeply for them and the whole Welsh Guards family. He died as he lived his life, leading from the front. As his Brigade Commander, I valued his leadership, his honesty and his enormous moral and physical courage.
He was destined for greatness in the Army. As a friend for 12 years, I will remember him as a devoted husband to Sally and a most wonderful father to Hannah and Sophie. I shall miss him dreadfully.
Colonel Sandy Malcolm, Regimental Lieutenant Colonel Welsh Guards, said:
Lieutenant Colonel Rupert Thorneloe was an outstanding man and an officer destined for the top and the regiment has lost one of their very finest. He cared passionately for the men under his command and what his battalion were doing in Afghanistan.
He had all the qualities that made him special. He was the consummate professional, charismatic, possessed an intellect that was as sharp as you can get, able to absorb issues large and small and he was utterly charming. He had time for everyone and would always go that extra mile to ensure that everything he did was 100 per cent or more. We were all the beneficiaries of his wisdom and advice.
Whether in the regiment or in the many demanding appointments held in the Army he touched all with his infectious enthusiasm, sense of humour and sheer professionalism.
He was acutely aware of the dangers his battalion in Afghanistan faced having already seen a number of his men killed in action and injured in battle on the tour. But he led from the front, inspiring confidence, trust and huge respect from those under his command who will all miss him greatly, as we will at home.
His death is a huge loss to us all and all our thoughts and prayers are with his wonderful family who we are giving as much support to as possible at this difficult time. We will always remember him as one of our very best. He was a simply remarkable man and officer and a great Welsh Guardsman.
Major Andrew Speed, the Battalion Second-in-Command, said:
I was very fortunate to be the second-in-command to a truly talented officer. To see him in operation was an inspirational sight. His attention to detail and his drive were extremely impressive. When we were flagging through late nights and early mornings he still had the resilience to push on.
As a man he did not seek personal gain. His motivation was always for the Welsh Guards, his men and his family. This was his focus and this is what drove him to work as he did.
He was compassionate and caring and despite working us hard he always had words of encouragement and he always took time out to laugh and joke keeping our morale high even in the toughest of circumstances.
I shared an office with him for the last nine months. It was a privilege that I will never forget because sitting there listening to him in action taught me more than any staff course ever could.
To lose such a man while on operations is a considerable blow. But it is a blow that will not discourage us. We have been moulded into an effective team by a great leader who would have wanted us to complete our task in Afghanistan.
It is a task that he passionately believed in and we will not let him down in the relentless pursuit of the goals that he set us.
His wife Sally and his two daughters Hannah and Sophie are in our thoughts and prayers because our loss, although great, is nothing in comparison to theirs.
Major Guy Stone, one of the Company Commanders, said:
Lieutenant Colonel Rupert Thorneloe was not only a truly great friend but an outstanding man for whom to work.
He was kind, very thoughtful, utterly decent, and someone who had complete loyalty from and deep admiration of all his Company Commanders.
He was the perfect military guide for us all and there was no better moral compass. He would always listen and never forgot a thing.
He adored the Welsh Guards: the Regiment, the Battalion but especially his Guardsmen. We knew, as a battalion warned for Afghanistan, that we were in the very best of hands.
His great intellect, thoroughness and deep care for those under his command gave us huge confidence. He never missed a trick and he was even always one step ahead of the most mischievous Guardsman.
He amazed us with his enviable capacity for work. We all know that Colonel Rupert's reputation was undoubted from the highest echelons of the Army, and indeed the Government, having worked closely for the Secretary of State for Defence.
But above all this, and what hurts most of all, is that he was a very loving husband to Sally and father to Hannah and Sophie.
I had the very deepest respect for him and I will miss him enormously, but now he would want us to continue with added determination and drive with his cry 'all of one company'.
Major Martyn Miles, the Battle Group Logistics Officer, said:
Lieutenant Colonel Rupert Thorneloe MBE was a superb Welsh Guardsman who loved his battalion. He died leading his men from the front, and I for one have felt his loss enormously having served with him on many occasions including beside him as the Regimental Sergeant Major when he held the appointment of Adjutant.
Since our arrival in Helmand province, the Battle Group has achieved amazing things under the command of Colonel Rupert. He was confident that within our time we would increase and deepen security within our area of responsibility [AOR].
Col Rupert was a great soldier himself, and a great leader of men, an example to other Commanding Officers. Every incident that happened with our AOR he praised his men for their professionalism and dedication to duty and encouraged them to carry on.
The battalion will now carry on as he would have wanted us to do, as a family regiment. We will draw from the great strength within using pride, determination and the love for the Commanding Officer. We will drive forward to achieve the objectives that he felt so passionate about.
He will be truly missed by all ranks that were lucky enough to serve under his command. My thoughts and prayers are with Sally and the two young daughters Hannah and Sophie. God Bless.
Captain James Aldridge, the Adjutant, said:
Being Colonel Rupert's Adjutant was hard work, but it was also very rewarding. There were many late nights, but I had the privilege of watching and learning from a highly capable man.
He demanded the highest standards from those under his command, but justifiably, as he also set the highest standards himself. He would never take the easy option, but would always spend the extra time to work out what the best solution would be for the battalion, and also for the individuals concerned. He could not have been prouder of the regiment, nor cared more deeply for its members.
He would never have asked anyone to do anything he was not prepared to do himself, and he died doing just that - leading from the front. He will be sorely missed by the battalion, and all who knew him.
Captain Ed Launders, the Operations Officer, said:
Lieutenant Colonel Thorneloe was a man apart; he combined an astute military brain with real compassion for the men under his command and a unique ability to spot opportunities where others would not.
He led the 1st Battalion Welsh Guards Battle Group with the steadiest of hands in often the most difficult of circumstances; he was utterly committed to his men, and to bringing about lasting improvement to the lives of the people of Afghanistan.
I have served under the command of Lieutenant Colonel Thorneloe as a Platoon Commander in his company, and as his Operations Officer in Afghanistan.
It has been a real privilege to witness a true master at work. His intelligence and imagination, combined with selfless determination, left the rest of us in his wake. His humanity and good humour means that he will leave behind a happy and bonded team with an utter determination to succeed.
I will remember him for his kindness, humour and ability to get the very best out of his team. He will be sorely missed.
Warrant Officer Class 1 (Regimental Sergeant Major) Michael Monaghan said:
Words cannot express the sadness that has been felt by the loss of the Commanding Officer. My immediate thoughts are for his family and they have my deepest sympathy.
I knew the Commanding Officer since he was a young Platoon Commander and the first encounter I had with him was as a result of his considerable qualities as an officer when he was selected to lead the battalion's team for the Cambrian Patrol competition.
The Commanding Officer was the ultimate professional in everything he did and no stone was left unturned in his quest to ensure that everything was done correctly in order to improve the lives, more often than not at the expense of his personal life, of the men in their careers and personal circumstances.
The Commanding Officer was an extremely talented leader and was the kind of man that you would follow anywhere knowing that you were in very capable hands.
He will be greatly missed by all of the battalion and I will always remember him for everything that he did for the men and the kindness that he showed to everybody. He was a truly great man.
Trooper Joshua Hammond, 2nd Royal Tank Regiment (2 RTR)
The family of Trooper Joshua Hammond said:
Joshua was a tremendous son. He was proud to be a soldier and died doing a job he loved. We are devastated by the loss of Joshua, who was a loving son. We are proud of the fact that Joshua was prepared to do his duty, helping the people of Afghanistan.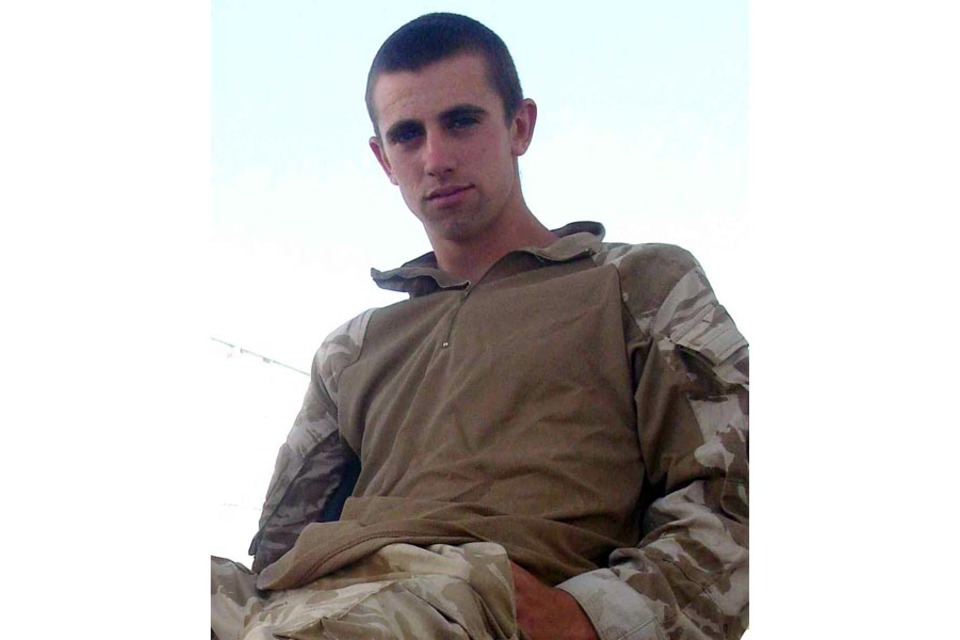 Lieutenant Colonel Marcus Simson, Commanding Officer 2nd Royal Tank Regiment, said:
Trooper Joshua Hammond enlisted in the Army aged 16-and-a-half and attended the Army Foundation College in Harrogate to complete his initial training. From Harrogate, having been accepted into the 2nd Royal Tank Regiment, Trooper Hammond moved to Bovington to learn his trade as a Challenger 2 tank driver.
He arrived with the regiment in Tidworth in May 2008, shortly before his 18th birthday, and within months had deployed with his squadron to Canada where he spent a happy and fulfilling three months training on the prairie. He quickly established himself as a professional and capable young soldier, full of potential and with a future full of promise.
On his return from Canada, Trooper Hammond volunteered to change squadron in order to deploy to Afghanistan. He threw himself into life in his new squadron, the pre-deployment training, and his conversion to the Viking vehicle that he would be operating in theatre.
He deployed with his squadron to Afghanistan exactly a month ago. In the month he had in theatre, he proved himself to be a superb soldier. Fit, courageous, and robust, he was the first to volunteer, the first to muck in, and the first to offer help to others. But he was so much more than that.
For he was at the heart of everything that was going on. He was full of laughter, was always ready to listen and he cared deeply about his mates.
Known regimentally as Josh, Trooper Hammond died on patrol doing the job he loved, amongst his friends, the week before his 19th birthday.
He was proud to be a Tankie, and we are proud to have served with him. His tragic death has left a vast hole in our hearts - both those in his squadron in Afghanistan and those of us left behind in the UK.
Our thoughts at this time are with his family and friends, but most particularly with his parents and his fiancee.
Major Charlie Burbridge, Officer Commanding Egypt Squadron, 2 RTR, said:
Hammy joined 2 RTR in May 2008 and it was clear from the outset that he was going to be a fine soldier. He took pride in his fitness and was determined to be the best tank driver he could be. He succeeded.
He also succeeded in being admitted into the Egypt bad tattoo club and very swiftly became a central figure in the squadron.
Hammy was a quiet, unassuming but highly courageous young man with a roguish sense of humour. Earnest, thoughtful and happy, he was an essential part of my squadron and he died, a week before his nineteenth birthday, doing a fine job as a proud soldier.
He had a glint in his eye and a wry smile which always made one feel that you were in on the joke. He was professional and capable and was only just getting into his stride as a soldier. Only days before his tragic death he had said how much he was enjoying the job.
My words will do little to console his mother or fiancee whom he planned to marry on his return from Afghanistan but our prayers are for them. Hammy was a Tankie, through and through; I am proud to have served alongside him and we will never forget him.
Lieutenant Terry Newton said:
Tpr Josh Hammond was an easy-going and popular individual who fitted in exceptionally well within our troop. He was a jovial character who always had an air of mischief about him that made being his Troop Leader so enjoyable.
Josh's performance in Afghanistan was superb and he continually proved his quality as a field soldier. Josh was a quietly courageous character who met adversity with a smile, a murmured joke and a 'can do' attitude. He will be sorely missed by everyone who ever had the privilege of knowing him.
Lance Corporal Chris Burwood said:
Josh Hammond was a kind and generous person who wasn't scared to get his hands dirty. He was always the first in every situation whether in the field or in camp.
His thirst for adventure was second-to-none, and even though he was new to the regiment, he was liked by everyone that knew him.
Our thoughts at this time are with his family and friends. Our loss is felt throughout the squadron, and he will surely be missed.
Trooper Chris Stone said:
Josh was among my closest friends in 2 RTR, one of a few whose company I could really appreciate. As I am writing this I'm finding it hard to keep my feelings stable and can only imagine the effect this will have on his friends, family and fiancee.
It's going to be hard doing all the things we planned together and I can't imagine being able to do it without him. I miss you mate, always will. Chris.
Trooper Patrick Flowers said:
Josh was a nice lad. He was always there to help us out and listen to our problems. Josh was a trustworthy guy, had a great sense of humour, and loved drinking and dancing with the lads. Josh was a remarkable character.
Trooper Ben Probets said:
Josh Hammond was one of the few great people in this world. No matter how bad times got, he always had something to laugh about. He hadn't been in Egypt long, but the short time of being with us he made a lot of friends, me being one of them.
I didn't know him at all before January, but it didn't take long to realise just what sort of person he was. He was only 18 years old, with his birthday coming up in eight days, but in these short 18 years he achieved what some people could achieve in a lifetime.
With a loving fiancee at his side, this is a devastating blow. His life will live on in our memory and our hearts. God rest his soul. RIP Josh Hammond.
Trooper Adam Minns said:
Josh Hammond was a brilliant soldier and a one-of-a-kind bloke. We spent three months working together in Canada. Josh helped me prepare my vehicle into the early hours of the morning even though he had his own vehicle to fix.
We had some laughs together in Canada. Josh always went out of his way to help his fellow colleagues no matter what the problem was. He cheered me up when I felt down and you could talk to him about anything. Josh was the most trustworthy person and a top bloke to everyone. He will always be in our hearts forever and always.
Trooper Tom Henderson said:
Josh was a true soldier's soldier. An essential member of any night out, boasting a vast knowledge of good bars and bad drinks.
He was one of the main reasons 3 Troop were banned from ordering Jager bombs at a function in Tidworth having spent £200 of the squadron's money in 10 minutes. At work when I was struggling with a wagon he'd be the first to come over and help me destroy it faster.
He joined the Army immediately after school, volunteered for HERRICK, and volunteered to go out on the ground with his troop as a dismount.
He wasn't out here to serve his country, or earn respect, or for the money. He was out here to have an adventure with his mates, to drive a big wagon around a strange country and have a laugh doing it.
Published 2 July 2009