Lance Corporal Steven Sherwood killed in Afghanistan
It is with deep regret that the Ministry of Defence has confirmed the death of Lance Corporal Steven Sherwood, of the 1st Battalion, The Royal Gloucestershire, Berkshire and Wiltshire Light Infantry. Lance Corporal Sherwood was killed on 29 October 2005, as a result of hostile action in Mazar-e-Sharif, Afghanistan. Five other members of Sherwood's patrol were injured when they came under fire.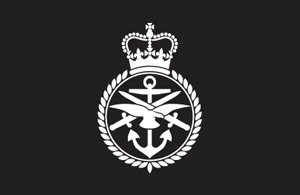 Lance Corporal Sherwood, was 23, and single. He was from Ross-on-Wye, Herefordshire.
The 1st Battalion's Commanding Officer, Lieutenant Colonel Nick Welch, made the following statement:
Lance Corporal Steven Gregory Sherwood joined his local regiment, the Royal Gloucestershire, Berkshire and Wiltshire Light Infantry in June 1999. He joined the 1st Battalion in Colchester and shortly after deployed on a two year operational tour to Northern Ireland. Since then he has served in Belize, Jamaica, Norway, Kosovo and Afghanistan.
Steven Sherwood, known to his mates as Shirley, was a thoroughly professional and dedicated soldier who was promoted to Lance Corporal earlier this year. A highly capable field soldier at the top of his profession, he was a key member of his Battalion's close reconnaissance platoon. In Afghanistan he worked as a key member of a tight-knit, experienced and highly professional military observation team. He thrived on the challenges provided by his team's tasks. He traveled with his team to parts of Afghanistan that had not previously been patrolled by the multi-national International Security Assistance Force.
"Only the night before he was killed, Lance Corporal Sherwood and his team had assisted at the scene of a traffic accident involving an Afghan National Army patrol and civilian vehicle, where he provided immediate first aid and coordinated the extraction of the injured.
He epitomised all that is excellent about his Regiment. A keen sportsman, his particular talents lay in skiing and football. Lance Corporal Sherwood was renowned for his character and could always be relied on to lighten a situation with his keen sense of humour. He could usually be traced to the scene of an amusing incident, but rarely implicated. He will be remembered by all as a good mate who would never leave a friend and could be counted on to cover his buddies' backs, in the finest traditions of his Regiment. He will be sorely missed by so many of the Regiment who regarded him as a close friend.
Commenting on the incident, Secretary of State for Defence John Reid said:
My thoughts and sympathies are with the family and friends of the soldier tragically killed in Mazar-e-Sharif".
We would ask that the media respect the privacy of his family at this difficult time.
Published 31 October 2005