Lance Corporal Stephen Kingscott killed in Afghanistan
It is with deep regret that the Ministry of Defence must confirm the death of Lance Corporal Stephen Kingscott of 1st Battalion The Rifles in Afghanistan on 16 February 2009.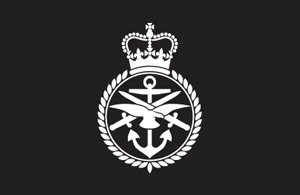 Lance Corporal Kingscott died during the assault of an enemy position during a deliberate operation against insurgents in the Nawa district of Helmand province.
Lance Corporal Stephen 'Schnoz' Kingscott of 1st Battalion The Rifles
Stephen Michael Kingscott was born on 10 July 1986 at the Freedom Fields Hospital in his hometown of Plymouth.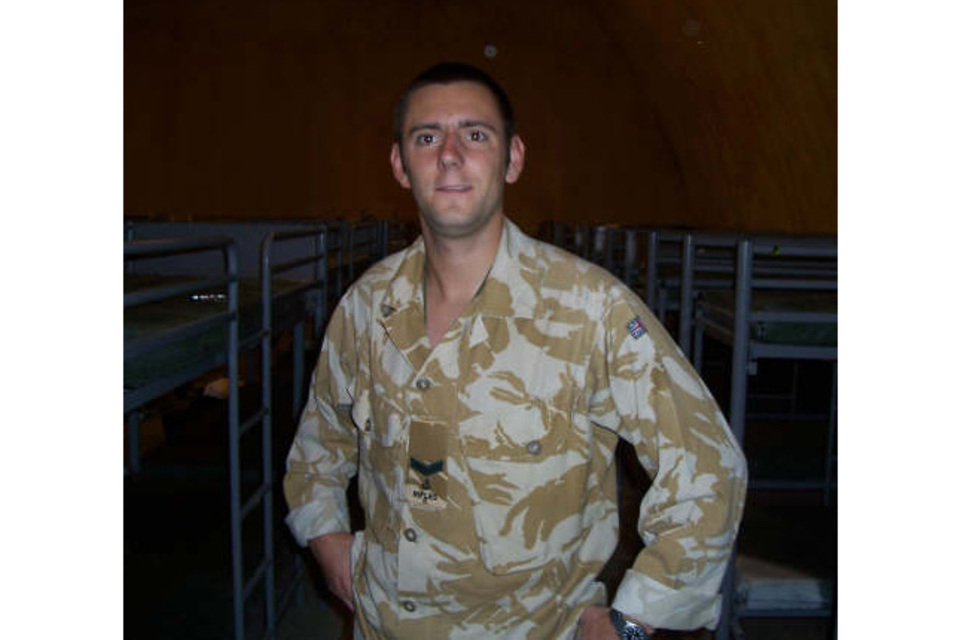 Stephen joined the British Army after gaining seven GCSEs from the John Kitto Community College; he trained at the Army Foundation College, Harrogate, and the Infantry Training Centre, Catterick, before he joined his regiment, 1st Battalion The Devonshire and Dorset Regiment, in Ballykinler, Northern Ireland.
In summer 2006 Lance Corporal Kingscott served in Iraq with 1st Battalion The Devon and Dorset Light Infantry before they were amalgamated into 1st Battalion The Rifles, in which he served in Belize, the Falkland Islands and Afghanistan.
During pre-deployment training for Operation Herrick 9, he was selected for special language training, passing an intensive ten-week Dari course.
In Afghanistan he was employed in the Operational Mentoring and Liaison Team (OMLT) Battle Group, working in one of the small, tight-knit teams that train and fight alongside the Afghan National Army.
Lance Corporal Kingscott was a physically fit individual who enjoyed many sports and represented the battalion in the 1st XI football and cricket teams. When in Afghanistan he could also be found teaching and playing volleyball with the Afghan National Army in the Patrol Base.
Lance Corporal Kingscott was an intelligent, competent, friendly and popular Rifleman who was dedicated to his work, selflessly placing himself in harm's way before his comrades. He was larger than life and would always be the first to raise the morale of his team when the going was tough in southern Helmand.
Once, out patrolling in the Green Zone, his balance failed him whilst tiptoeing over a precarious log bridge, sending him tumbling into one of the many irrigation ditches. Right behind him, his Company Commander, Major Andy Watkins, asked after his well-being.
As a team mate gave him a helping hand out of the water, his reply was simply "I wanted to try out my backstroke, it's getting a little rusty", and with a wry smile continued on with the patrol; testimony to his irrepressible sense of humour and cheerfulness in adversity.
His commitment to those around him was a constant theme noted by his fellow Riflemen, who always found themselves behind Lance Corporal Kingscott when advancing on the enemy.
Stephen's parents, Wendy and Michael, his sister, Laura, and his fiancee, Gemma, said:
Stephen is our loving son, brother, grandson and fiance, who died for his country. He will always be our hero and always in our thoughts.
Lance Corporal 'Deaks' Matthews of C Company, 1 RIFLES, said:
Schnoz was a good bloke. He had a great sense of humour and was a fun guy to be around. He always knew how to make people laugh. He was a great soldier and did everything to the best.
He was a good friend of mine and he had good friends across the battalion; he will be greatly missed.
As a Non-Commissioned Officer he held the respect of his company across all ranks and his high standards were a shining example to those around him and, in particular, to his Afghan colleagues.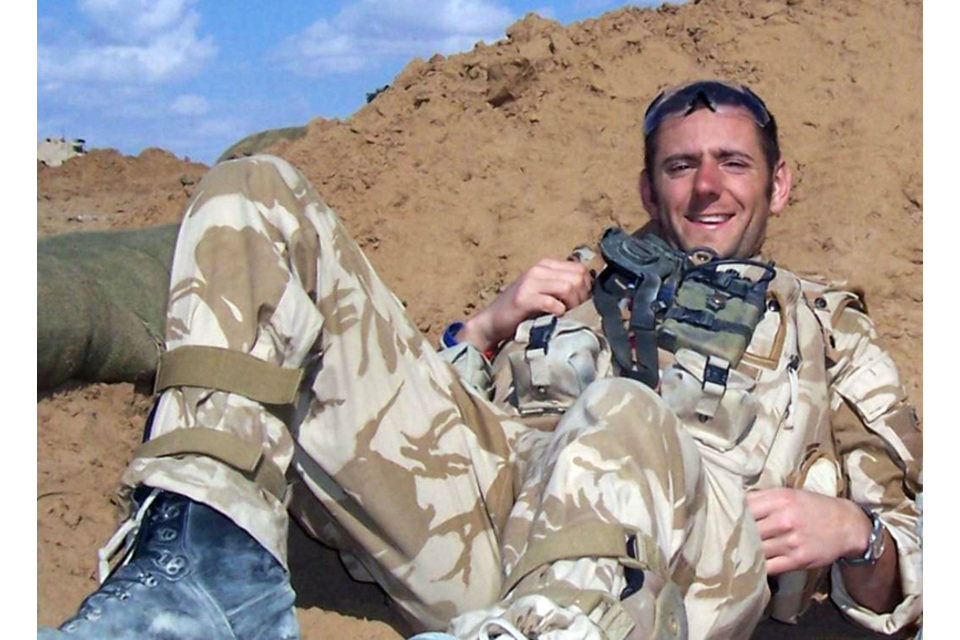 His Team Commander, Captain Dan Holloway, commented on Lance Corporal Kingscott's "fearless nature in battle, always pushing on towards the enemy objective to take the fight to them" after one of the many examples of his physical and mental courage during an operation.
Lieutenant Colonel Joe Cavanagh, Commanding Officer 1 RIFLES, said:
Lance Corporal Steve Kingscott died from wounds sustained in combat, despite the very best efforts of his fellow Riflemen on the spot - who had to fight to extract him - and the outstanding attempts to save his life by medical staff all the way back from battlefield to Field Hospital.
When Steve was hit he and his OMLT company colleagues, together with their Afghan National Army counterparts, were taking the fight to the enemy yet again in the latest of a series of brave and successful missions.
The depth of Steve's previous experience and the speed with which he picked up new skills made him a model Rifleman, no more so than on operations; that he was also a battalion 1st XI footballer and cricketer gives some idea of the breadth of his talent.
We are so sorry for Steve's parents and family, his beloved girlfriend, and his friends; they will miss him terribly, as we will.
He was a splendid representative of the Battalion and The Rifles. We are all very proud to have served alongside him.
Once a Rifleman, always a Rifleman. Swift and Bold.
Lance Corporal Kingscott will be sorely missed by all the members of 1st Battalion The Rifles, C Company in which he served, and the Afghan National Army soldiers he taught and fought alongside whilst deployed in Afghanistan.
Steve is survived by his parents Michael and Wendy Kingscott, his sister Laura and his fiancee Gemma; the thoughts of his wider 'family' are with them at this difficult time.
Defence Secretary John Hutton said:
Lance Corporal Stephen Kingscott was by all accounts a man of great character and ability, fearless in battle and a model Rifleman. His last action was typical, in the thick of the fight and beside his comrades and the Afghan soldiers whose country he was helping to rebuild. I can add nothing to the tribute from his parents, for whom he was a hero who died for his country, and they have my deepest respect and sympathy.
Published 17 February 2009