Lance Corporal Ryan Francis 2nd Battalion The Royal Welsh killed in Iraq on 7 July 2007
It is with deep regret that the Ministry of Defence must confirm the death of Lance Corporal Ryan Francis of 2nd Battalion The Royal Welsh Regiment during a large scale operation in the early hours of the morning, Saturday 7 July 2007.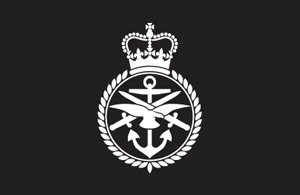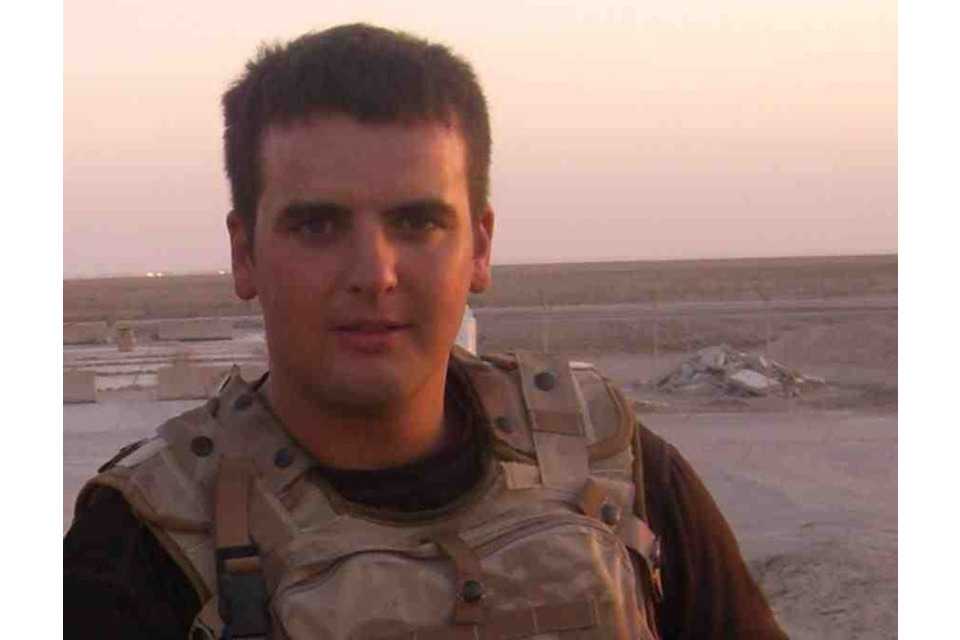 LCpl Francis was killed when an Improvised Explosive Device (IED) detonated, just after midnight local time, against a Warrior patrol in the Tuninah district in the north of Basra.
In three separate incidents, LCpl Ryan Francis was killed, another soldier died later from his injuries and another received a minor injury from Small Arms Fire attacks while a further soldier was injured from a separate IED attack.
Next of kin of all the soldiers involved in these incidents have been informed.
Lance Corporal Ryan Francis 2nd Battalion The Royal Welsh
Lieutenant Colonel James Swift MBE, Commanding Officer of the 2nd Battalion the Royal Welsh, paid the following tribute:
Lance Corporal Ryan Francis, 23, from Llanelli, known as 'Franky' by his friends, died instantly when his vehicle was hit by a roadside bomb attack in the Hay Al Mudhara district of Basra early on Saturday morning. He was part of a Brigade operation to defeat insurgents who had been attacking British and Iraqi security forces. Franky was in the 2nd Battalion The Royal Welsh and was based with their Battle Group just outside Basra.
Franky was the driver of a Warrior armoured fighting vehicle and a member of the Battle Group's elite Recce Platoon. He was a professional, brave and committed soldier who was the heart and soul of his Platoon. He had a fantastic sense of humour and was always at the centre of fun. There is no doubt that the Recce Platoon will be a quieter place without him. He was genuine, honest, frank but always witty, and he was much liked and respected by all.
Franky had already had a challenging and interesting career. This was his third tour in Iraq. Last year he went to Canada for a long field training exercise at the Army's premier facility called BATUS, where he was an integral part of the Sniper Platoon. He was then promoted to Lance Corporal on Christmas Day 2006 at lunch in front of the whole Battalion - a very proud moment for him. He happily accepted this extra responsibility, had an easy leadership style, and was developing into a very good junior leader. His strongest quality was that he was always a team player; he was the very centre of the team.
In Iraq this time he had been involved in almost all types of operation. His Platoon is one of the best in the Battle Group so it often finds itself with greater responsibility. Franky thrived on this and was keen to get stuck in. He escorted convoys in order to make sure other soldiers had food to eat, he conducted successful cordon and search operations to arrest insurgents and make Basra safer, and he deployed over 100km to provide protection for another part of the Battle Group coming home from a difficult trip. He was always helping others.
Franky will be sorely missed by his team, his Company and the Battalion. He will be fondly remembered and we will honour his example. He gave his life serving his country and helping his mates; there can be no greater testament to a man. All our thoughts and prayers are with his family and friends, especially his mother and father, and his girlfriend Joanne; our loss is their tragedy.
Major Mark Williams, his Company Commander, said:
Lance Corporal Ryan Lee Francis, 'Franky' to all who knew him, joined the 1st Battalion The Royal Regiment of Wales in August 2003. A Llanelli man through and through and a proud Welshman, Franky served as a member of Sniper Platoon, deploying with A Company on Operation TELIC 10 as a Warrior driver. When he was killed Franky was deployed in Basra as part of a search and detention operation into the centre of the city.
An utterly genuine man with a strong and wicked sense of humour, Franky would always tell you what he felt in a way that would make you smile. He could always be relied upon to pick up morale when his Platoon was at its lowest. He never had a bad word to say about anyone and was always willing to lend a hand to a friend in need. He lived by a hard-working ethos, never shy of putting in the hours on the tank park.
His principal motivation for soldiering was being part of a team. He was a quiet young man who was transformed in the Platoon environment. Often the life and soul of the party, he was a generous and warm-hearted individual. He liked nothing more than the company of his peers and took a great deal of enjoyment from the camaraderie of soldiers.
He was also deceptively single-minded. When given a task he would pursue it relentlessly to the very best of his ability. Not loud or brash, he would quietly go about his business with the discipline to persevere and the motivation to succeed. He took real pride from being a soldier and was fiercely loyal.
An ardent follower of Liverpool FC, Franky would never miss an opportunity to watch them play or argue the merits of his favourite team with his friends. His other great passions were hip hop and R&B music, which all members of his Platoon had to listen to.
A devoted son to his mother and father, Franky was counting the days until he returned home. All our thoughts and sympathy go to his family in Llanelli and to his girlfriend, Joanne. He will be sorely missed.
Captain Gareth Evans, his Platoon Commander, said:
There is no way of replacing Franky. One of 3 (Recce) Platoon's 'grafters', Franky never missed an opportunity to crack a joke, make us laugh and lift our spirits: we could really use him now. A tremendously friendly soldier, Franky was comfortable talking to anybody, regardless of rank. He was able to communicate the feelings of our Platoon, couched in a humour that could not fail to amuse.
A core member of our Platoon, he will be sorely missed by all ranks. His infectious humour, honesty, integrity and friendship will be 3 Platoon's lasting memories of Franky. Sadly, the Platoon will be a much quieter place without him. All of 3 Platoon's thoughts are with his family and girlfriend back home.
Lance Corporal Spencer 'Spence' Beynon said:
Where do I begin? 'Franky' was a legend in his own right. His manner and the way he came across were second-to-none. Funny, caring, understanding, loyal and always happy-go-lucky regardless of the situation, he would always raise a smile, and his character and personality were undoubtedly unique.
Having known him outside of his professional life in the Regiment is something I will cherish. I am honoured to have been regarded as a friend, and friends are something that Franky had in abundance in Llanelli. I, like many, will truly miss him. As I said, there is only one word I can find that best describes 'Franky'€¦.LEGEND.
Lance Corporal Steven 'Wally' Walters said:
Franky was a great friend, like a brother to me. He was always one of the boys, always laughing and joking, lifting people's spirits without a care in the world. He had a tattoo on his arm 'I shall fear no man but God' and that summed up the way he lived his life. I will miss him hugely.
Lance Corporal Stuart 'Tom' Thomas said:
Franky was an amazing friend; he could always bring a smile to my face. He shared my passion for the gym, he would always push himself until he could do no more. I will miss the way we used to wind the boys up, and we could use that humour now. I miss him tremendously and am truly lost without him.
Lance Corporal Neil 'Hughesy' Hughes said:
Franky was more than just a friend, he was someone I shared so much with. He was always there for me and always willing to help. When you'd least expect it he'd pop up with his character and charm, and turn frowns to smiles. He would always dedicate his time to making sure we were happy, even if it meant putting himself out. Franky was close to all our hearts, like a brother to me, and he will never be forgotten.
Defence Secretary Des Browne said:
Lance Corporal Francis was clearly a professional, brave and committed soldier. My thoughts are with his family and friends at this very difficult time.
Published 7 July 2007