Lance Corporal Robert Martin Richards RM dies of wounds sustained in Helmand
It is with deep regret that the MOD must confirm that Lance Corporal Robert Martin Richards from Armoured Support Group Royal Marines died in Selly Oak Hospital on Wednesday 27 May 2009, from wounds sustained in Helmand five days previously.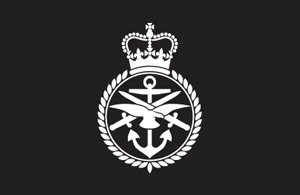 Royal Marine Lance Corporal Rob Richards (his family know him as Martin but his friends call him Rob) was serving as Second-in-Command of a Viking All-Terrain Vehicle Section in 3rd Armoured Support Troop of the Armoured Support Group Royal Marines (ASGRM) when he was mortally wounded in the Nad e-Ali district of central Helmand, Afghanistan, on 22 May 2009.
Lance Corporal Richards was evacuated to the UK but despite the best efforts of medical staff and his own extraordinary fight he died of his wounds on 27 May 2009.
LCpl Richards died while supporting the 1st Battalion Welsh Guards when his vehicle struck an improvised explosive device. He was given immediate first aid at the scene and evacuated to medical facilities in Kandahar before being flown back to the UK.
Many would not have survived the flight home but, testament to his character, LCpl Richards battled against his injuries for five days.
A second operator driving the vehicle was also injured and is still receiving medical treatment.
Lance Corporal Robert Martin Richards, Armoured Support Group Royal Marines
LCpl Richards, aged 24, lived in Betws-y-Coed, North Wales. He was unmarried with no children.
He joined the Royal Marines in April 2002. Following successful completion of Royal Marine Recruit Training and the Commando Course he joined 45 Commando Royal Marines based in Arbroath, where he served as a Rifleman and then Section Second-in-Command and completed an operational tour of Northern Ireland.
He then underwent the Armoured Support Operators Course qualifying him to operate the Viking All-Terrain Vehicle in May 2006. Following this he deployed for what was to be the first of three tours to Afghanistan.
LCpl Richards was a highly regarded and experienced Viking operator. He loved football and golf and participated in all unit social activities. His knowledge of the Viking vehicle and of Afghanistan was extensive and he was the source of much advice to those around him.
His courage under fire had been proven on numerous occasions during which he displayed great composure and skill. He led by example and was unafraid to place himself in danger in order to see the troop through a mission.
His dry sense of humour and dedication to his friends made him a driving force in the group. He left a lasting impression on everyone who came in contact with him. He will be sadly missed by the Armoured Support Group and the wider Royal Marine Corps.
The family of LCpl Richards said:
Martin was an exceptional young man, much loved by all his family and friends. He touched the hearts of all who knew him.
Martin was a keen sportsman and played football for his local team, Machno United, when back on leave. Martin lived life to the full and was generous to the extreme.
Martin achieved his goal, his whole ambition in life, seven years ago, when he joined the Marines. His and his family's proudest moment was when he passed out as a Marine Commando.
Martin, Robert to his friends and colleagues in the Marines, was regarded as a brave, courageous and supportive soldier, who was a keystone of the group.
Martin died doing the job he loved and will be sadly missed.
Major Richard Hopkins Royal Marines, Officer Commanding Armoured Support Group, said:
LCpl Richards was a unique, utterly confident and accomplished Viking operator. His eccentric pranks and arid banter coupled with his ability to dress in quirky PT [Physical Training] kit or the most obscure items of issued clothing made him stand out starkly in the group and for all the right reasons.
He was simply an enormous character in the Armoured Support Group Royal Marines and he has left his mark on all of us. He clearly possessed his own inimitable style of leadership, rooted firmly on personal example and loyalty and this was an obvious and phenomenal force in the group.
As an operator, he had been forged on operations and his sense of importance lay firmly with the necessities of fighting and winning, all else was irrelevant.
Rob brought something distinctive to the Armoured Support Group and his character will remain ingrained in our unit ethos and approach for a very long time to come. My thoughts and those of every member of the group are with his family at this difficult time.
Captain Scott Ashley Royal Marines, Second-in-Command Armoured Support Group, said:
LCpl Rob Richards was a true Bootneck and, like a stick of rock, if you snapped him in half he would have Royal Marines Commando written the whole way through. Rob was immensely proud of being a Royal Marine and let everyone know this.
He was totally committed and professional in his work and a joy to be around. He was a talented sportsman and very proud of his Welsh roots and would continually let the Englishmen in the group know what he thought of the English game of rugby.
I had the privilege and honour of working with Rob over the last four years and he definitely left an impression on not only me but everyone who ever worked with him or whose paths he crossed.
My thoughts are with his family at this difficult time; Rob you will always be in our thoughts and never forgotten€¦ Here's to you ROYAL!
Captain Gez Kearse, Queen's Royal Hussars, Officer Commanding 3rd Armoured Support Troop, said:
LCpl Rob Richards was certainly the biggest character in 3rd Armoured Support Troop, and the Armoured Support Group as a whole.
His love of amusing underpants and quick wit ensured never a dull moment for anybody in the troop, and ensured he kept me constantly on my toes at all times, never letting me forget that I was a 'pongo'.
Whenever an incident involving the troop occurred, Rob was always there to pick up the pieces and comfort his colleagues. During incidents where ISAF [International Security Assistance Force] forces were injured, Rob would always be the first to sprint out of his Viking to their aid, administering first aid and offering words of comfort and encouragement.
Coming to the end of his third tour of Afghanistan in the Viking, Rob was the most savvy of all the Viking operators. He knew the Viking platform inside out and always moved his vehicle and section in the most effective and intelligent of ways, mostly under intense enemy fire.
Rob was a true leader, always at the front, stepping up to the mark when others faltered. I, as a Troop Leader, truly valued his opinion and ideas, as I knew his breadth of experience would always lead to the correct decision.
Rob will be truly missed by me as a colleague, a soldier and also a friend. A truly unique character that will never be replaced who will always be missed. A gaping hole has been left in the Armoured Support Group with Rob's passing.
Warrant Officer Class 2 Group Sergeant Major Matt Tomlinson CGC, Royal Marines, said:
Brave, courageous, selfless in life, professional, reliable, knowledgeable and, if I quote Sgt O'Callaghan, an absolute legend. These are a few of the words I would use to describe the Einstein of Viking, LCpl Rob Richards, Royal Marine.
Within days he would have completed his third Operation Herrick tour with Viking. Afghanistan was his back yard, so experienced whilst operating here, this provided him a comfort zone, he was already planning for his return.
You could see how content he was when out on the ground, during the winter period stomping around in his black Wellington boots looking like Rommel.
There was another humorous side to Rob, especially during PT sessions, his choice of phys rig was basically chav, regardless of his fellow marines digging out blind to look like an extra from Top Gun, Rob would be comfortable in a large pair of shell suit type shorts and T-shirt.
Rob, we will always miss your presence, You will forever be in our thoughts, Rob the legend, Rob the true original Bootneck.
Time for rest now Rob, you've more than done your duty.
Sergeant Patrick O'Callaghan said:
Rob 'The Body' was the alpha male amongst the pack; the right man in the wrong place at the correct time. He had Commando spirit of the purest form, a hard-working, hard-playing Bootneck that I'm grateful to call a friend.
He had the energy of a hundred horses, the humour of a thousand clowns and the strength of a million Paras. As all Bootnecks are, he was essence, very witty and fun to be around. Ladies stand down; your services are no longer required. I shall miss him, keep smiling Royal; your spirit will live on.
Corporal Glenn Melhuish said:
Rob 'The Body' Richards was a fearless Commando and a courageous leader always showing cheerfulness under adversity. Never fazed by any situation he was put into. A true Bootneck through and through who thrived on operations.
Known to his mates as Rob 'The Gob' due to his strong opinions and outspoken nature, he was a legend in ASGRM and probably the best mate a bloke could ever have. He will be sorely missed but never forgotten, rest in peace mate.
Corporal Marcus Rose and Lance Corporal Jack Dewhurst said:
In memory of Robert Martin Richards, better known as Rob 'The Body' Richards. We have known Rob since the start of his Bootneck career, he was a character back then and his legend only grew over the years.
After our paths had taken us down different roads we met once more in ASGRM whereupon I saw Rob running naked around a field calling himself strawberry Rob with the lads trying to lick him clean. This was a true testament to his character.
Rob was the epitome of a Bootneck. Once Rob had his sights set on something there was a no turning back; that even extended to him buying a car from the internet having never viewed it, only for its wheels to almost fall off half-way down the motorway.
Rob will be in our hearts and minds forever as a true friend. We will miss his terrible dits, his constant arguing and his bad taste in fashion, contrary to his own beliefs. Let our thoughts be with his family at this time.
Lance Corporal Kevin Raynor said:
I have been fortunate enough to have known and worked with Rob for most of my career. I first met him when I joined Whisky Company 45 Commando and really got to know him well when we deployed to Norway together, where I once had to CASEVAC [casualty evacuation] him back to our room after he'd had too much to drink only to find on my return to the bar downstairs that he'd climbed out the window and beaten me back to the booze!
A true Bootneck. On a more professional level there are a handful of guys I've come across that I would consider extraordinary when it comes to the job we all do out here. Rob 'The Body' Richards was right at the top of that list. Rest in peace Royal.
Marine Sam Pearson said:
LCpl Robert Martin Richards was a hoofing marine who showed all the qualities of the Commando ethos. He was also never shy to stand and speak on behalf of the lads whatever the subject.
Rob also loved his job and was always keen to lead from the front. Not only have we lost a hoofing oppo, but we have lost a hoofing soldier who would stick by you in any situation. All our condolences go to his family. Rest in peace mate, you will never be forgotten.
Marine Jason Hunt said:
Robert Martin Richards was a hoofing marine who showed the Commando spirit in abundance. Never shying from any task. Rob, as he always said, was a leader of men and his men would follow undoubtedly. Rob was for many an idol and all that you could ask for in a Royal Marine. I am sorry to lose such a good friend, rest in peace Royal.
Secretary of State for Defence, John Hutton, said:
It was with great sadness that I learnt of the death of Lance Corporal Robert Martin Richards, who I understand was a talented young Marine who brought much to his unit. He displayed dedication to his role, spirit and comradeship and he will be sorely missed by his commanders and colleagues. My sincere condolences go to his friends, family and all who served with him, who will mourn his loss.
Published 27 May 2009