Lance Corporal Mathew Ford killed in Afghanistan
It is with deep regret that the Ministry of Defence must confirm the death of Lance Corporal Mathew Ford, from 45 Commando Royal Marines, in Afghanistan on Monday 15 January 2007.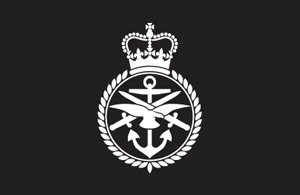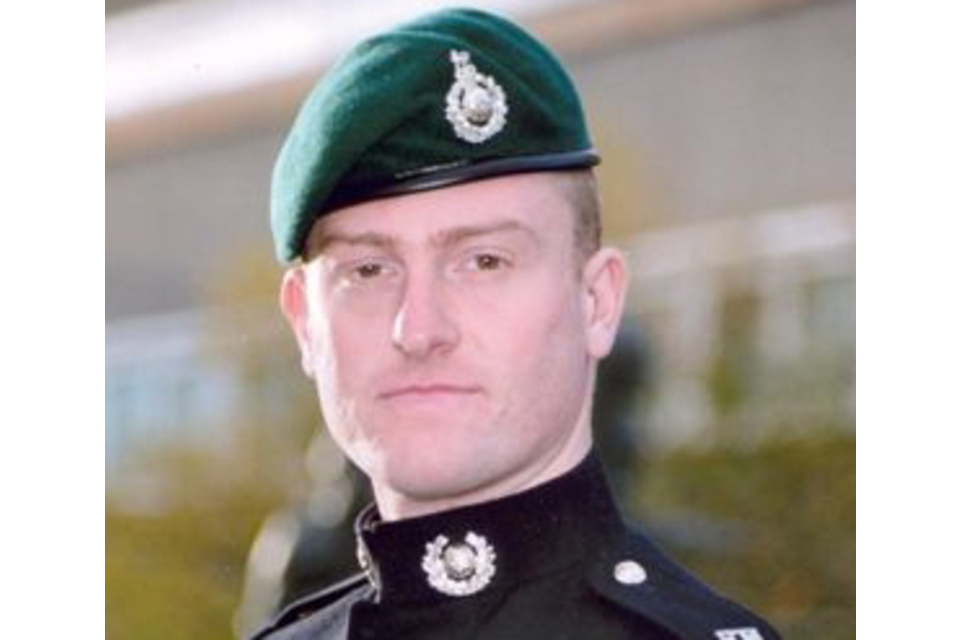 Lance Corporal Ford died when elements of 45 Commando Royal Marines were engaged in a deliberate offensive operation to the south of Garmsir in southern Helmand, Afghanistan.
The Royal Marine Commandos were attacking a major Taliban fort. This entailed them crossing a river, assaulting a walled compound and engaging in close quarter fighting. It was during the initial breach of the compound that Lance Corporal Ford was shot and killed instantly.
His section came under fire as soon as they disembarked from their Viking Armoured Vehicles having crossed the river. Lance Corporal Ford then led his section with complete disregard for his own safety and was closing with the enemy when he was shot.
The Commander of UK Task Force, Brigadier Jerry Thomas, said:
I know that this is a very difficult time for his family and his friends, but I do want to convey my sincere condolences and let them know that our thoughts are very much with them.
Lance Corporal Mathew Ford
Lance Corporal Ford was born on 1 August 1976 and joined the Royal Marines aged 24, on 23 April 2001 after going to college and working locally. After passing out from the Commando Training Centre in Lympstone, Devon where he earned the coveted Green Beret, he joined 1 Assault Group Royal Marines in Poole.
He went on to complete military driver training at Leconfield before joining the Commando Logistic Regiment near Barnstaple in Devon. From there, he then returned to Lympstone to be trained as a heavy weapons specialist before joining 45 Commando in Arbroath, Scotland in October 2004.
During his time in 45 Commando, he deployed to Norway where he completed the arduous Cold Weather Warfare Course at the beginning of 2006. Later on, in October 2006, he deployed to Afghanistan with Zulu Company for Operation Herrick 5.
Lance Corporal Ford was a fine example of a Royal Marine. He was popular and well respected by all in his Troop, largely because of his dry sense of humour and ability to see the lighter side of life. Nonetheless, in all he did he was very professional and diligent, and could be relied upon in every way.
He was someone who looked out for those around him and was generous and unselfish, always prepared to help his colleagues. In his Troop he could be relied upon to lift morale regardless of the situation or mood. Outside of work, he took great pride in his tattoos and found regular solace in his wide-ranging film collection.
Above all Lance Corporal Ford lifted the spirits of all the many members of 45 Commando who knew him well.
Lance Corporal Ford's Commanding Officer, Lieutenant Colonel Duncan Dewar RM, said:
Lance Corporal Ford was a popular and gregarious young Royal Marine whose professionalism, reliability, and selflessness as well as his sharp wit marked him out from the crowd. His intellect and initiative resulted in his being promoted to Lance Corporal and put in command of his peers.
"He was an excellent Royal Marine and promising Junior Commander who died doing the job he loved and will be sorely missed by all his friends in 45 Commando. Our thoughts are very much with his family at this difficult time."
Mathew, aged 30, was a "gentle giant". The oldest of three brothers, he was brought up in Immingham, Lincolnshire where his mother Joan and stepfather 'Bootsie' still live. He was engaged to Ina and they shared a flat in Dundee where she is a student. He was thinking about leaving the service to settle down and have a family.
His mother Joan, said:
We are all devastated by the news of Mathew's death. He was a larger than life character who lived his life to the full. He was a wonderful son to me and brother to Thomas and Scott and was looking forward to his future with Ina. His love for life and his ability to make everyone laugh will always be with us.
In a statement, Defence Secretary Des Browne, said:
The death of Lance Corporal Mathew Ford in Afghanistan yesterday is tragic news and my thoughts and my sympathy are with his friends and family at this sad time.
"I understand the marine was on an important operation against the Taliban, and he was making a vital contribution both to defending our country and the people of Afghanistan."
Rear Party Commanding Officer of 45 Commando at RM Condor in Arbroath, Major Nick Holloway, said:
We were deeply saddened by the tragic death of Lance Corporal Mathew Ford in Helmand Province, Afghanistan on Monday. Popular and well respected by those around him, Lance Corporal Ford was an excellent example of a Royal Marine.
He will be remembered for his ability to lift the spirits of those around him with his sharp wit and his ability to see the lighter side of life. 45 Commando has lost a great Marine and friend, someone who could be relied upon for his selfless professionalism, dedication and selflessness.
He was a promising Junior Commander who will be sorely missed by those who knew him. Our thoughts are with Lance Corporal Ford's family at what must be a very difficult time.
Our thoughts also turn to those from 45 Commando who remain in Afghanistan. Their strength of spirit and camaraderie was clearly shown during the mission to recover Lance Corporal Ford and we are confident this will continue to help them during the challenging times ahead.
The family have requested privacy from the media at this very difficult time.
Published 16 January 2007