Lance Corporal Kieron Hill killed in Afghanistan
It is with deep sadness that the Ministry of Defence must confirm that Lance Corporal Kieron Hill from 2nd Battalion The Mercian Regiment (Worcesters and Foresters) was killed in Afghanistan on 28 May 2009.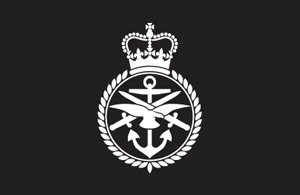 Lance Corporal Hill died as a result of an explosion that happened whilst on a deliberate operation near Garmsir in Helmand province.
Lance Corporal Kieron Hill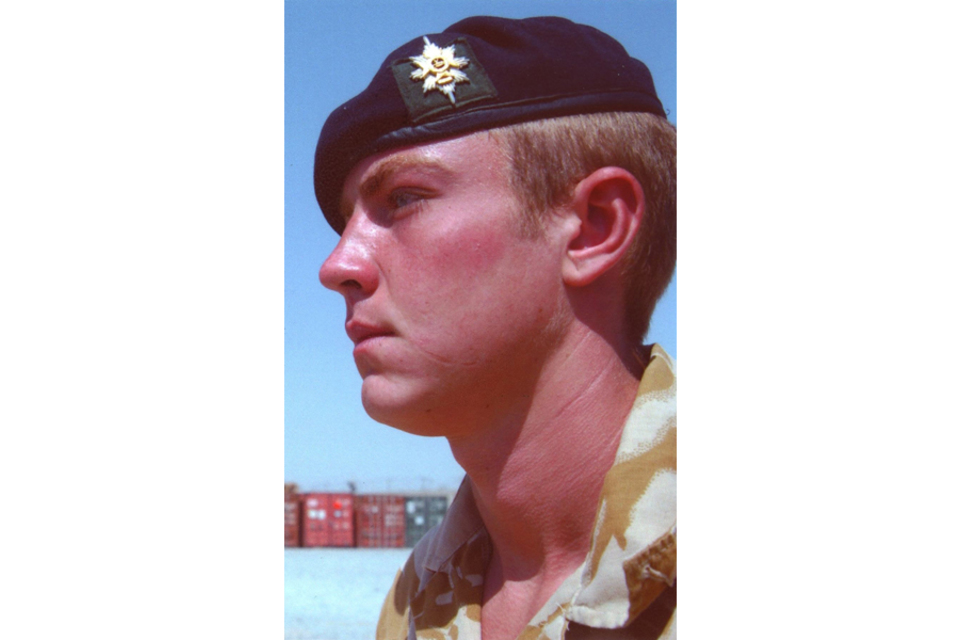 Lance Corporal Kieron Hill, aged 20, was born in Nottingham where he grew up, attending Fairham College in Clifton. He was single with no children.
After completing infantry basic training at the Infantry Training Centre Catterick he joined C Company, 2nd Battalion The Mercian Regiment (Worcesters and Foresters), in 2006 at the age of 17.
He was true to his roots by being an ardent Nottingham Forest Football Club fan and true to his regiment with the pride he displayed in being a Mercian soldier.
He started his Army career in the Army Cadet Force where his larger than life character will be remembered by more than most; the story goes that the map and compass room was named after him!
On arrival in the battalion, LCpl Hill deployed to Belize for a jungle training exercise in preparation for the Operation HERRICK 6 deployment to Helmand province. That deployment was a true test for all members of the battalion and it was a tour in which LCpl Hill distinguished himself.
Shortly after the tour he attended and passed the Assault Pioneers Course followed by the Junior Non-Commissioned Officers' Cadre to achieve promotion to Lance Corporal. This was after an unusually short time which is testament to the ability of a relatively junior soldier.
He was a very keen footballer who was regularly chosen to be in the company and battalion teams.
Operation HERRICK 10 has seen the battalion deployed in the Operational Mentoring and Liaison Team role, which seeks to build the capability of the Afghan National Army by living, working and fighting alongside the Afghan Army Warriors.
Soldiers are part of eight-man teams living in isolated locations in austere conditions. This requires a mental toughness which LCpl Hill had in spades; he was a true leader in the making. He always volunteered to deploy on operations and felt disappointed to be left in the patrol base.
Most of all 'Hilly's' sense of humour will be missed; true to the nature of a British Army soldier he would often play jokes on his mates.
LCpl Kieron Hill will be remembered by all as a brave and tough soldier who was a pleasure and inspiration to work with. He was an all-rounder who had everything required for a promising career in the true traditions of the British Army.
The family of LCpl Hill said:
We are fully supportive of Kieron being in the Army; fulfilling his ambitions since 13 years of age. He confidently thrived on the military environment, hitting his first promotion target as a 20-year-old.
He was also very proud of his three brothers; Aaron at Nottingham Forest FC, Liam at Notts County, and his younger brother Joshua. Kieron will be terribly missed by his whole family, relatives and friends.
Lieutenant Colonel Simon Banton, his Commanding Officer, said:
Kieron Hill was a charming and funny man. He was always ready with a joke and his sense of fun was irrepressible. His twin passions were the Mercian Regiment and Nottingham Forest Football Club.
He was a talented sportsman and played football to a high standard. He was exceptionally fit, strong and capable and destined for a life in uniform. He was an Army Cadet and exceptionally proud of being from Nottinghamshire and of serving his country; his family were in turn wonderfully proud of the path he had taken and the example he set to others.
Whenever someone needed help Kieron would be there to lend a hand; he was a team player and thought of others before himself.
This was his second tour of Afghanistan and it is a measure of the man that despite a hard fought tour in 2007 he went forward again with a smile on his face and a hand extended to help his brothers. He is sorely missed.
Major Bob Moorhouse, Officer Commanding C Company, said of him:
I was aware of LCpl Hill before I took over command of C Company; that is how strong his reputation was. As a soldier, his sheer motivation was enough to overcome the challenges that a Junior NCO [Non-Commissioned Officer] faces every day; however, he possessed so many more qualities.
He was professional, knowledgeable and commanded respect from every level. LCpl Hill would have gone far in the Mercian Regiment. As a comrade, he was the one that kept everybody smiling and where no job was too much trouble.
With so many characters in C Company it is difficult to stand out from the crowd; LCpl Hill achieved this with ease.
Although we are spread across a number of locations in Helmand province, every man from C Company will be thinking fondly of LCpl Hill's smile tonight and will be back out on patrol tomorrow hoping to emulate a fine Junior NCO and an even finer friend.
Warrant Officer Class 2 (CSM) Nobby Clark, Company Sergeant Major, C Company, said of him:
LCpl Hill was one of the finest Junior NCOs in C Company. Always with a smile on his face, he was one of the most popular members of the company. His enthusiasm and likeable nature made him a real character within a tight-knit team. I, like many others, will miss him dearly and our thoughts are with his family at this tragic time.
Colour Sergeant Ben Cox, Company Quartermaster Sergeant, C Company, said of him:
LCpl Hill was a fantastic soldier who loved his job and his family. He always was a very smart soldier who always had a smile on his face. He will be truly missed by his company, but never forgotten.
Corporal Rigley, Section Commander C Company, said of him:
LCpl Hill will always be remembered for his distinctive laugh, smile and joy. I had worked with him on HERRICK 6. He had high aspirations and could always be counted on to raise the morale within the team.
He was the envy of the team for receiving endless amounts of mail and parcels from his loved ones. He will be sorely missed by all who knew him.
Officer Commanding of Operational Mentoring and Liaison Team (OMLT) 4, Major Rob Gallimore, said of him:
LCpl Kieron Hill was not only an outstanding and exceptional soldier but also a uniquely warm, charming, amusing and unbelievably decent human being. Motivated and irrepressible; to him everything was achievable and nothing insurmountable, whether this be his insistence on going point man of a patrol or struggling with the infuriating intricacies of the Revivor observation balloon.
He had an infectious, inclusive and self-deprecating sense of humour. I remember bellyaching with laughter as he mocked his own tattoos that reflected his two great passions of the Army and Nottingham Forest Football Club. He filled any room or group with humour, kindness and humility.
It was a life-affirming experience and huge privilege to know LCpl Hill. His tragic death leaves a huge void within the OMLT which is inevitable when we lose one of our most well-liked and highly regarded individuals. Our thoughts and prayers are with his family.
His Operational Mentoring and Liaison Team Commander, Lieutenant Henry Stow, said of him:
LCpl Hill was a larger than life character with an infectious sense of humour. He was a soldier who took great pride in his work, never shunning his responsibilities.
Although young, having just turned 20, he was an experienced soldier with two tours of Afghanistan behind him. His maturity beyond his years was an example to those around him and the soldiers under his guidance always looked at him intently.
It has been an honour and a privilege to have a dedicated and fun loving soldier on my team and he will be greatly missed by all that had the privilege of knowing him.
His Operational Mentoring and Liaison Team Sergeant Major, Darren Aley, said of him:
LCpl Kieron Hill was a fit, young Junior NCO with lots of potential. He had the respect of all ranks and would never shy away from carrying out his job as a mentor. A keen footballer and an avid fan of Nottingham Forrest. He will be sorely missed. Stand fast the City Ground!
His friend, Acting Sergeant David Bates, said:
LCpl Kieron Hill was part of my platoon on HERRICK 6, he was one of the younger lads in the platoon but always willing to do anything you asked of him. On more than a few occasions his age and willingness to fight went hand-in-hand.
We were in a compound when the enemy attacked at night. One of the lads got to the firing post first but 'Hilly' stood at the base of the ladder exclaiming that it was his gun and he wanted to fire it.
When we came home we went to a Forest game and were able to go on the pitch. He went mad and tried to jump the crowd until one of the lads got hold of him.
One of his mentoring team members, Corporal David Wilson, said:
LCpl Kieron Hill was a key part of our team. He was always at the front when needed, never shy to go out on the ground, always volunteering to be on an operation. He felt cheated to have stayed behind to man the patrol base.
He was a keen Forest fan and had a wicked sense of humour. He managed to get hold of a water pistol and decided that it would be funny to squirt me in the ear for the next half-an-hour.
He was a good person and a good soldier. He will be a great loss to all his civilian and military friends who knew him.
A good friend, Private Clamp, said of him:
LCpl Hill was not only a good soldier but a very good friend; he was always up for a laugh and a joke. He fitted right in with the company boys and we enjoyed many nights out. 'Hilly' was the best friend a man could ask for, I will miss you mate, I will never forget you.
Secretary of State for Defence, John Hutton, said:
I was deeply saddened to hear of the death of Lance Corporal Kieron Hill. By all accounts he was an excellent soldier who commanded the greatest of respect from all those who served alongside him - both British and Afghan forces.
His professionalism, bravery and commitment to his fellow soldiers is evident from the tributes paid to him and he clearly had a bright future. His tragic death will be deeply felt by his friends and family and my thoughts and sympathies are with them all.
Published 28 May 2009