Lance Corporal Kenneth Rowe killed in Afghanistan
It is with deep regret that the Ministry of Defence must confirm the death of Lance Corporal Kenneth Michael Rowe of the Royal Army Veterinary Corps, attached to 2nd Battalion, The Parachute Regiment, who died on 24 July 2008.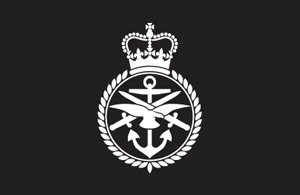 Lance Corporal Kenneth Michael Rowe
LCpl Ken Rowe joined the Army in Newcastle on 7 March 2005. He successfully completed his Phase 1 training at ATR Winchester in June 2005, and his Phase 2 dog training in July 2005. He quickly went on to establish himself as a dog handler and trainer of the highest order, deploying to Northern Ireland. He deployed to Afghanistan in March 2008.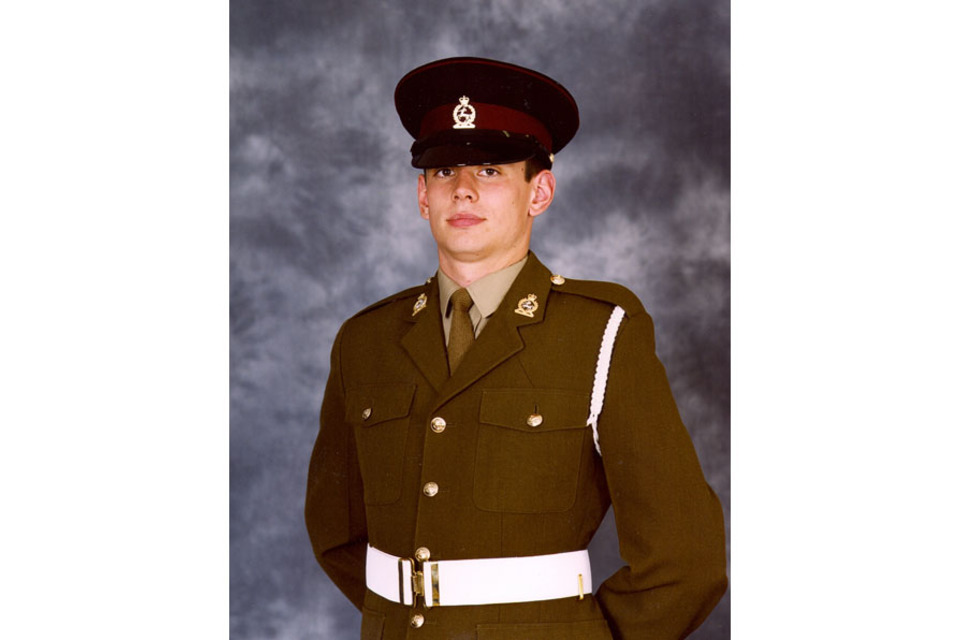 Following the death of LCpl Rowe on Thursday 24 July 2008, 2 PARA's Commanding Officer, Lieutenant Colonel Joe O'Sullivan, and CO 104 Military Working Dog Support Unit, Major Chris Ham RAVC, paid the following tribute:
On the evening of 24th July LCpl Rowe's Company deployed forward from their base in northern Helmand to prevent the Taliban from threatening the security of Helmand River Valley and the immediate vicinity of the base. As an Ammunition and Explosives Search Dog Handler, LCpl Rowe was an integral part of 2 PARA's capability to conduct effective search operations.
His job was to accompany patrols within the local area and to identify stocks of weapons, ammunition and explosives before they could be employed against ISAF forces or injure local people. This work inevitably placed both him and his dog in high risk situations on a regular basis. A fully integrated and popular member of the team, he had a pivotal role in support of the Company's operations.
On the evening of 24th July both LCpl Rowe and his dog, Sasha, lost their lives in a contact with the enemy whilst conducting a search operation. He died supporting his colleagues in a situation that required his customary composure and professionalism in handling his dog whilst facing a substantial threat from the enemy. In doing so he demonstrated all of the spirit, dedication and bravery of both his own unit and the Company of which he had become an integral part. He will be remembered as a man with a genuine passion for his work and a true professional with an infectious enthusiasm.
As a specialist soldier working with 2 PARA, his services were vital and in constant demand, and with full knowledge of the risks involved, he never failed to deliver. LCpl Rowe was a promising NCO with a bright future. Our thoughts are very much with his family at this difficult time. 2 PARA's task in Helmand will continue with vigour in his memory and his legacy to the Battalion's work in Afghanistan will never be forgotten.
Company Commander OC B Coy 2 PARA, Major Stuart McDonald, said:
This was the third operation in which I had the pleasure to work with LCpl Rowe and as always, his humour, energy and good banter all made the job that little bit more bearable. He was actually scheduled to leave FOB INKERMAN on 23rd July, but was concerned about the lack of Ammunition and Explosives Search (AES) cover if he departed and lobbied his unit to allow him to stay; this unselfish action epitomised his professionalism and dedication to his job.
I feel lucky to have known him and gutted to have said goodbye. He will be sorely missed by everyone in FOB INKERMAN.
Captain Martyn Thompson, OC Theatre Military Working Dog Support Unit (Army) (TMWDSU) said:
LCpl Rowe was a rising star in the Royal Army Veterinary Corps who had a drive and a passion that set him apart from his peers. His infectious enthusiasm and energy rubbed off on all those around and he tackled everything that was thrown at him with typical Geordie humour. He was a high calibre soldier, a dedicated dog handler and talented sportsman who was destined for great things in the Army.
LCpl Rowe was an absolute pleasure to command and I will miss his hare-brained and ingenious plans to improve our lot. He leaves behind his parents Lyn and Kenneth and his two sisters. Our thoughts and prayers are with them all at this tragic time.
Captain Cees Bennett, Veterinary Officer, said:
Ken was the cheeky Geordie who always made you smile, even when he was annoyingly cheerful in the mornings. He took pride in what he did and in becoming better at it; he was already someone who others looked up to. He will be sorely missed as that bright spark in a crowd and as a genuinely good bloke.
Close friend L/Cpl Marianne Hay RAVC said:
I have worked with Ken since he joined the Army in 2005 and I have always admired his keenness and devotion to work. He was always full of confidence, he was popular with the ladies and he always made me smile. In fact he got on with everyone; he made friends easily and was a tremendous character to have in the unit.
He will be sadly missed but not forgotten - 'Search and Secure' Ken, Rest in Peace.
Troop Commander Engineer Squadron, Lieutenant James Atkinson said:
I have worked with LCpl Rowe on three separate operations, since being deployed to Afghanistan in March 2008. The first thing to strike me about LCpl Rowe was his shear love, dedication and professionalism for his job. In between patrols LCpl Rowe was a mean Risk player, taking over the world on more than one occasion.
The British Army has lost a very professional soldier and charismatic individual and my thoughts and prayers go out to his family and friends.
Troop Commander Engineer Squadron, Second Lieutenant Richard Scott, said:
2 Troop, 61 Field Support Squadron had the enjoyment of LCpl Rowe's company in FOB INKERMAN. LCpl Rowe's enthusiasm not only for his job as a Dog Handler but for the time consuming activities such as 'Risk' and 'Monopoly' quickly made him become a vital member of our troop.
He maintained morale, especially at a time when a member of 2Tp was injured by indirect fire to the FOB. He administered first aid and was a tremendous asset. Our thoughts and prayers go out to all of those who knew and loved LCpl Rowe (and his dog Sasha). May he always be remembered and rest in peace.
Company Sergeant Major, Warrant Officer Class Two Martin Thorp
When I first met LCpl Rowe he was full of enthusiasm and clearly dedicated to his job. His professionalism and total dedication were apparent to everyone who had the good fortune to work alongside him. He understood the dangers he faced day to day and yet he soldiered on unnerved. He will be deeply missed by B Company.
Warrant Officer Class Two Frank Holmes, Operations Warrant Officer TMWDSU, said of him:
LCpl Rowe was one of the most enthusiastic handlers that I had seen for some time. He was a Sergeant Major's dream. His work ethic was second to none and his talent with dogs unquestionable. His thirst for knowledge ensured that he never stopped asking questions and he wanted to know as much about his chosen profession as possible.
"A keen sportsman, especially at football, he represented the Unit and the Corps; we often joked that he could play for Newcastle United if he got to the game early enough. Ken was also a talented runner and was by far the quickest in the unit.
A generous and thoughtful young man, he has been instrumental in helping the various charities that the dog unit has supported. These include Help for Heroes and SSAFA for whom he helped to raise some $5,000. Ken was a talented young man destined for great things and he will be sadly missed.
Sergeant Andy Dodds, Royal Army Veterinary Corps (RAVC), said:
I only knew Ken for a short time, but his lust for life, enthusiasm and humour were all so infectious you could not help but notice when he was around. His constant smiling face and his barrage of jokes about my small feet and anything else he could find to joke about ensured morale was never low.
Ken you will be sorely missed, you have left a gap which can never be filled. You will never be forgotten - Rest in Peace.
Privates Harry McKnight and John Allison of the RAVC said:
The first day we arrived at 104 Military Working Dog Support Unit Ken was a very friendly face and made us feel welcome by taking us under his wing, both in the UK and in Afghanistan. He always made sure we were both OK. Ken was a very good friend and a work colleague - he was always laughing and keeping our morale high. He will be sadly missed.
Private Dan Watkins:
I first met Ken when I arrived at 104 MWD Sp Unit earlier this year. The first thing he said to me was "You're coming out for a drink tonight". This was typical of Ken in the way he would never see you by yourself and would befriend all those he came across. A true friend who always made you laugh. Ken, you will be missed.
Private Russell RAVC said:
I first met Ken on day one of our basic training. Since that day we have done pretty much everything in our careers together; our basic dog handling course, getting posted to Northern Ireland, our tracker course and our search course. The only difference came recently when Ken deployed to Afghanistan. As I write this it's hard to imagine a world without him. Only recently, via blueys, we had planned to visit each other's homes at the end of his tour.
Not only was Ken a good dog trainer and soldier, he was, more importantly, a great bloke. He never thought twice of putting others before himself and was always there for me when I needed him. I count myself lucky to have known Ken, and have some great memories that will stay with me forever. Things like our big weekender and the Army versus Navy rugby match, and many a night out on the town which normally ended up with Ken on stage doing Karaoke! We always had a laugh.
To sum Ken up, he was a proud Geordie, a proud British Army soldier and a great friend who will be sorely missed. It's not going to be he same without you; I'm going to miss you mate.
Private Smith RAVC added:
I will always remember Ken as an outgoing, ambitious and extremely cheeky Geordie, who never failed to help anyone who was in need. He helped me a lot throughout my start in the unit, something I never properly thanked him for. He was always up for the challenge of a good game of pool - he was beaten a few times by me, however he did manage a good comeback.
I'd like to thank him for being such a lovely person, and giving a lot of his time and effort to help me towards my career. He will not be forgotten.
Friend and colleague, Sapper Mark Hoynes said:
LCpl Rowe was only with us for a short space of time but quickly became one of the lads. He was a good friend and an inspiration to me because of the love for his job and his dedication. Rest in peace my friend.
Friend and Colleague, Sapper Michael Warner said:
Dedicated and determined, always willing to stay and give his service and skills to help patrols. A great and friendly guy to know.
Defence Secretary Des Browne said:
My thoughts are with the family and friends of Lance Corporal Kenneth Rowe at this difficult time. By all accounts, he was a rising star in the Royal Army Veterinary Corps, and he was a popular soldier. He was making a real difference in Afghanistan and he will be sorely missed by all his colleagues and by all those who knew him.
Published 26 July 2008