Lance Corporal James Bateman and Private Jeff Doherty killed in Afghanistan
It is with deep sadness that the Ministry of Defence must confirm the deaths of Lance Corporal James Bateman and Private Jeff Doherty of 2nd Battalion The Parachute Regiment (2 PARA) on Thursday 12 June 2008 in Helmand Province, Afghanistan.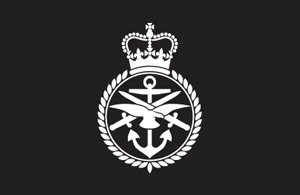 Early on 12 June 2008, 8 Platoon of C (Bruneval) Company, 2 Battalion The Parachute Regiment was engaged by the Taliban north of their base at FOB Gibraltar in the Upper Gereshk Valley, Helmand Province.
During the exchange of fire Lance Corporal James Bateman and Private Jeff Doherty were killed in the face of the enemy amongst their colleagues and friends.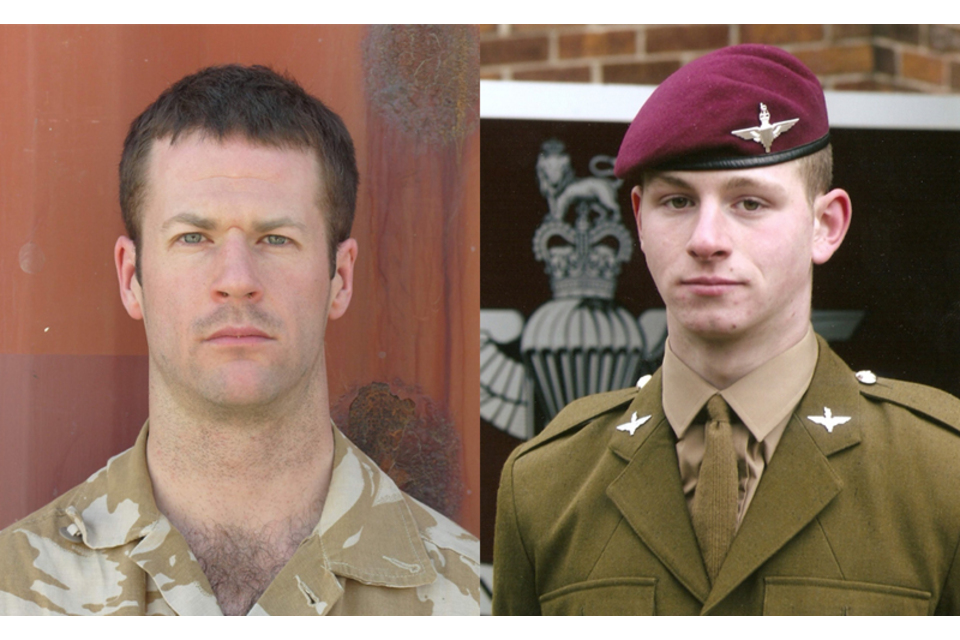 Commanding Officer of 2 PARA, Lieutenant Colonel Joe O'Sullivan, paid the following tribute:
This morning, 8 Platoon of C (Bruneval) Company was engaged by the Taliban north of their base at FOB Gibraltar. During the exchange of fire LCpl James Bateman and Pte Jeff Doherty were killed.
They died doing what they had been asked to do, operating in difficult country against a dangerous enemy to make it harder for the enemy to influence the people and give those people the chance of a better life. They had patrolled the area around FOB Gibraltar with great skill for two months and had taken the fight to the Taliban in the Musa Qaleh Wadi.
The Battalion's memorial stone bears the inscription 'there is no better place in the world to be than in the midst of 2 PARA when there is a battle on'. LCpl James Bateman and Pte Jeff Doherty wanted to be in The Parachute Regiment and in the midst of 2 PARA in Afghanistan.
Their commitment to their friends and the steadfast courage they showed as they faced their battle this morning is in the finest tradition of the Regiment and admired by us all. We will think about them, and what they were prepared to give here, and we will think about their families whose loss is so great.
They will join Pte Charles Murray, Pte Daniel Gamble and Pte Nathan Cuthbertson and return home to where their families and the Regiment are waiting to meet them, and we will continue with our work in the Helmand River valley.
"Much is said about how difficult that work is and how long it may take, but 2 PARA is somewhat older than the Taliban; the Battalion has seen challenging times before and has always succeeded - no matter what odds have been stacked against it. So we will pay our respects and we will ensure that record is kept as our tribute to them."
Lance Corporal James Bateman
James 'Jay' Bateman was born on 11 January 1979 and grew up in Staines, Middlesex, where he went to school. He lived in Colchester with his wife Victoria to whom he was married in Salisbury Cathedral last year. Jay was a man of passions, dedicated to his wife, applying relentless enthusiasm to his job and fervent about West Ham United football club. He was larger than life in every respect, a man of considerable physical presence; he was loud, vivacious and overflowing with life.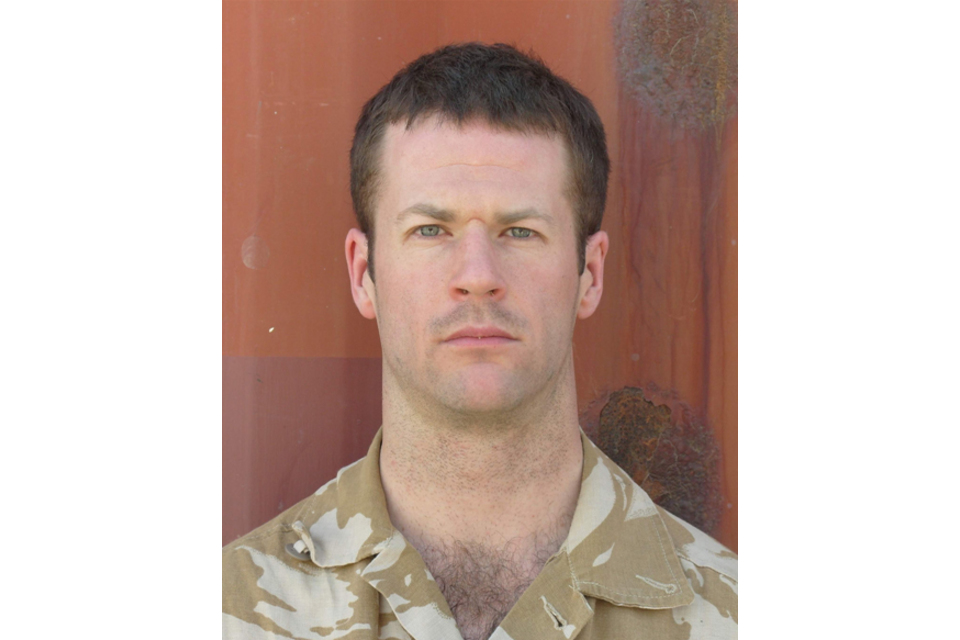 He joined The Parachute Regiment in 2001, and upon completion of his training was posted to 2 PARA in March 2002, initially to 9 Platoon, C (Bruneval) Company.
On promotion to Lance Corporal he was posted to D Company. He had served with the Battalion in Northern Ireland and Iraq previously. It was just before deployment that he returned to 8 Platoon as Second-in-Command of 1 Section in the Company in which he began his career. Brimming with enthusiasm, he had his sights set on gaining a posting to 16 Air Assault Brigade's specialist Pathfinder Platoon.
Lance Corporal Bateman was a proud and honest Paratrooper, respected for being a gentleman as much as he was for his unbridled energy and professionalism. He was fit and had taken part in amateur boxing at company level. He barely stopped to pause, with unmatched staying power and a work ethic that put most to shame. C (Bruneval) Company was his spiritual home and his return to the company marked a new juncture in his career.
He leaves behind his wife Victoria, whom he adored.
His Company Commander, Major Adam Dawson, said:
LCpl Bateman rejoined the company shortly before the deployment for the Herrick 8 tour. I am unable to recollect a soldier more happy to be back amongst his friends, at the sharp end and taking on what he considered to be his core business, his profession and a challenge.
He was elated to be back with 8 Platoon and exemplified everything that is expected of the Junior Non-Commissioned Officer on operations - he was energetic, hard working, fit and keen, a source of inspiration and a man with a light heart and a sensitive touch.
This was the life he had chosen, it was the life he loved and he had aspirations to join his brother at The Special Forces Support Group on completion of the tour. He was the first to volunteer, the last to give up and above all extremely proud to be a Paratrooper, imbued with the Regimental ethos and dedicated to his friends and his soldiers.
His death leaves an irreplaceable gap in the ranks of Bruneval Company and a hole in the lives of his friends and colleagues who consider themselves blessed to have known him. A loyal husband and a gentleman.
Sergeant Chris Lloyd, his friend and 8 Platoon Sergeant, spoke warmly in remembrance of him:
Lance Corporal 'Jay' Bateman and I first met in Iraq on Op Telic 7. Jay was a larger than life character with a heart to match it. He absolutely revelled in his work and was the first person to volunteer for a task. He was the true definition of a paratrooper, fit, strong, full of determination and with a fantastic sense of humour.
I became close friends with him and know that his job was second only to his love for his wife Victoria whom he doted upon. He was a friend as well as a colleague and the Platoon will miss him dearly.
1 Section Commander and close friend Corporal Adam Ireland said:
I remember Jay arriving at 2 PARA and because of his easy going personality it wasn't long before we were good friends. As my second in command he was my right hand man and I could always rely on him. He always put the soldiers' safety before his own, ensuring kit was working correctly and the blokes were in good fire positions.
His dedication to ensuring their safety is sadly what cost him his life. 1 Section, 8 Platoon and I will never forget the sacrifice you made for us.
Colleague and friend Corporal Gareth Storey recalled their time together in Afghanistan:
No matter what problems I had, Jay would always be there to listen and to offer some advice. I will miss his smile and the copious amounts of tea we would have together trying to put the world to rights.
"My thoughts go to his loved ones, family and friends. Jay did the job he loved and will be remembered by all who knew him."
Corporal Paul Knapp remembers his friend:
Jay was a loveable guy, with the craziest sense of humour you could ever come across. Always willing to help, he had a heart of pure gold. When I first came to 2 PARA Jay was one of the senior soldiers. His physical stature was quite imposing to a young soldier but his gentle personality and his way of communicating made me feel very welcome.
We became good friends during our tour of Iraq in December 2003 and from there our friendship grew. In 2006 Jay married Victoria and I was proud to be in his guard of honour. He was a great character and a true legend.
I will miss you fat head, I'm so sorry your time with us was cut short. My thoughts are with Vix and your family. Rest in peace my friend. Until we meet again.
Private Keith Abraham of 1 Section 8 Platoon spoke of his admiration for his colleague:
Jay was the senior Private when I first arrived at 2 PARA. He immediately took me in, explained how things work in Battalion and made sure I was ready for whatever was ahead. He was so proud to be a Paratrooper and epitomised every aspect of what that meant. He would do anything for his men without question and always managed to provide us with morale, whether he meant it or not!
Jay Bateman was a good friend and the world has lost one of its characters. We'll miss you Jay.
Private Billy Innes of 1 Section 8 Platoon said of his colleague and commander:
I've known Jay since I've been in Battalion and he is well known throughout 2 PARA. He became my section 2IC for the tour which I was very happy about as he was a great soldier and worked hard for his men. He would always be talking to us on and off the battlefield and always had time for everyone. He was a genuinely great bloke, he will be sorely missed and my heart goes out to his wife and family.
Lance Corporal Bateman's wife, Victoria Bateman, made the following statement:
I would like to firstly thank everybody for their ongoing support. Secondly, I would like you all to know how immensely proud we are of him and all that he has achieved.
I know how he loved The Parachute Regiment and I draw comfort from the fact that he died doing the job he loved, for the country he loved, with the friends he loved.
He was a loving Husband, Brother, Son and Uncle. I would like the lads to carry on the work he was doing.
I love him and will miss him greatly. He was our hero.
Private Jeff Sean Doherty
Private Jeff 'Doc' Doherty was born in Coventry on 10 June 1988. Joining The Parachute Regiment had long been his passion and he passed out with 699 Platoon from the Infantry Training Centre Catterick, joining 2 PARA in March 2006.
His deployment with C (Bruneval) Company to Afghanistan on Op Herrick 8 was his first operational tour. He lived in Southam, Warwickshire, with his father at the family home.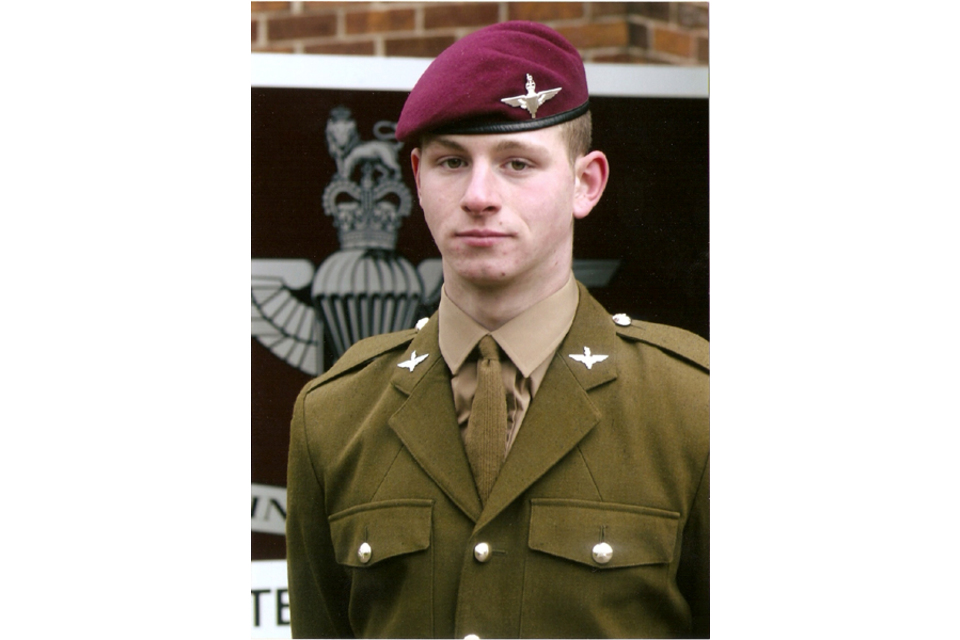 Private Doherty completed the Drill and Duties course for promotion to Lance Corporal in 2007 and given his very strong performance during the early months of the tour he was a firm contender for promotion on return from Afghanistan.
He was an exceptionally fit and strong Paratrooper, proud in his profession and intent on making every moment count. He had boxed at an amateur level for the company at lightweight during inter company boxing where he had displayed his hallmark tenacity, strength, speed and courage.
He had a passion for The Parachute Regiment, living life to the full and always living up to the motto Utrinque Paratus - he was truly ready for anything. Private Doherty was a morale tonic, he touched all he knew with his infectious sense of humour and ability to lift the veil of darkness from any bleak moment.
He leaves behind a much-loved younger brother and three sisters.
His Company Commander, Major Adam Dawson, spoke of his potential and talent:
Pte Doherty was at the top of his game, selected to be lead Scout in his section for his maturity, professionalism and innate talent for soldiering. By very nature of his role, he was always to be found at the front, finding the safe route for his team and using his skills to pathfind through the intricacies of the Helmand Green Zone.
He demonstrated all that is dear to the Paratrooper - he was passionate, fit, robust and never one to call time. His boxing talents were also well recognised and he had a formidable reputation in the ring, displaying the same determination that he reflected in his daily soldiering.
"Proud and strong, light hearted and a liver of life, Pte Doherty will not fade in the memories of the men of Bruneval Company, he will be held as the standard, the epitome of the Paratrooper on operations and the soldier entrusted to keep his section on track.
He died as he lived, placing others first and accepting the significant burden of responsibility for his fellow Paratrooper who followed him. I was proud to have known him.
His platoon sergeant, Sergeant Chris Lloyd, said:
Pte 'Jeff' Doherty arrived in the Platoon upon our return from Op Telic 7, Iraq. He was rarely seen without a smile on his face and his sense of humour was infectious. He quickly became very popular not only within the Platoon but across the Battalion. He showed a keen interest in learning to box and as with everything else he attempted he gave it every ounce of his energy.
He was fit, motivated and had been selected to attend the promotion course at such an early stage in his career due to all these factors. He had recently started dating Etoille whom he had known for 11 years. He was the main deliverer of morale in the Platoon and his passing has left a void that will not be easily filled. He will be missed immensely.
Corporal 'Des' Desmond, Section Commander in 8 Platoon, praised his colleague and friend:
Private Doherty, Doc, had been in my section since he came to the Battalion in early 2006, he had worked his way up from rifleman to Machine Gunner and, after completing Drill and Duties, he successfully became lead scout and was trusted implicitly.
Doc's wacky sense of humour and keen work ethic made him instantly likeable, and over the last couple of years we became friends. Doc would always do more than I asked of him and thrived on the responsibility as my lead scout while on Op Herrick 8.
"I can't emphasise how much I will miss him being around, I was with him at the last and I can say with total honesty that I was proud to serve and fight alongside him - he died doing what he loved.
"Pte Doherty was a Paratrooper and a real friend to myself and all of 8 Platoon, he had become like a younger brother who regularly needed helping out of a scrape or two. Mine, and the rest of the Section's thoughts are with his family and friends."
Close friend Corporal Adam Ireland said:
Jeff was like a brother and one of my closest friends. He has always been in 8 Platoon and lived next to me. Early on it was obvious that he was an excellent soldier. We could not be separated and people referred to him as my protege, which we both loved. He was an ambassador for the Regiment.
Corporal Gareth Storey recalls taking him through his training:
I first met Private Doherty in 2005 when he arrived in 699 Platoon at ITC Catterick and into my section. Doc had the ability to have all those around him, be they close friends or strangers, in complete stitches.
At work he carried out all tasks to the best of his ability and played just as hard. He epitomised what it is to be a Paratrooper and I know that all those who knew him will feel his loss greatly. My thoughts are now with his loved ones at home, Doc did the job he loved and would never give in no matter what the cost. Doc you will be missed - take care son.
Private Lee Crudgington recalled their time together in training and in 8 Platoon:
I can remember the very first time I met him which was in training at ITC Catterick. Jeff started out in the same platoon as me, 699 Athens Platoon. We were then put in the same section and then the same fire team and our friendship grew. There was no-one in the Platoon that could help but like him because he was such a joker and had reserves of morale - he always turned the darkest times into occasions for amusement.
We met up again after the Iraq tour in Colchester, we shared a room and our friendship grew even though Jeff's bedspace was always messy. Jeff was liked very much across the Battalion and loved even more by his Platoon, we will never forget him, he is one of a kind. Every Man an Emperor.
Colleague and friend in 8 Platoon, Private Peter O'Neill, said:
I first met Doc after I moved to 8 Platoon, he was the first to welcome me as a brother, we quickly bonded and became the best of friends in our social, private and professional lives. Doc's dedication to the Regiment was second-to-none, he was fit, strong and had the mentality to crack on no matter what the job.
He was a real character who was always lifting morale when needed and even when it wasn't. He was and always will be typical of a British Paratrooper. I miss you Doc, see you at the reorg.
Private Billy Innes recalls his unique character:
I've known and worked with Jeff for the last two and a half years and I have countless great memories thanks to him. I always loved his ability to switch from the joker of the platoon to the professional soldier; the new lads always looked up to him. He was a proud Paratrooper and friend. My sympathies go out to his family and friends - he will be greatly missed.
Private Doherty's family have made the following statement:
We would like to thank all those who have sent their kind words following the death of our son JJ. Many of these have come from his friends in 2 PARA who continue to serve in Afghanistan. Our thoughts are with you all and with your families. We also have special thoughts for the families of the other soldiers who have also died whilst serving abroad. This is a terribly difficult time.
JJ was such a wonderful son. He was the light of our lives and we all loved him. He was a hero to his brother and sisters and they loved him dearly. We will never forget the bright sparkle in his eyes and the way he could light up a room with his smile. He touched everyone who met him and we shall miss him desperately. We would ask for some space now to allow us to come to terms with our loss.
Jeff lived and died doing what he loved and we are proud of him for that. We sincerely hope that his friends can draw strength from his death and we wish them all a safe return home.
Defence Secretary Des Browne said:
It has been an intense and terrible week for those serving in Afghanistan, no more so than for those in 2 PARA. The deaths of Lance Corporal Bateman and Private Doherty will come as a further blow to them all, however they died as they live; excellent soldiers carrying out their duties with professionalism and courage.
"My thoughts are very much with their family and friends as they come to terms with their loss."
Published 13 June 2008