Lance Corporal Jake Alderton of 36 Engineer Regiment killed in Afghanistan
It is with great sadness that the Ministry of Defence must confirm the death of Lance Corporal Jake Alderton of 20 Field Squadron, 36 Engineer Regiment in southern Afghanistan yesterday, Friday 9 November 2007.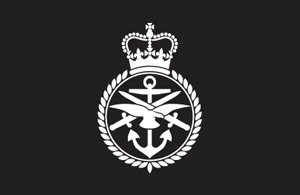 Shortly before 0400 hours local time, British Forces were taking part in an operation in support of the Afghan National Army near the district centre of Sangin in Helmand Province. The vehicle LCpl Alderton was travelling in left the road and rolled off a bridge.
Sadly, LCpl Alderton was declared dead at the scene. Another soldier and an interpreter were also injured and were evacuated by helicopter to the field hospital at Camp Bastion. Their injuries are not life threatening. There were no enemy forces involved.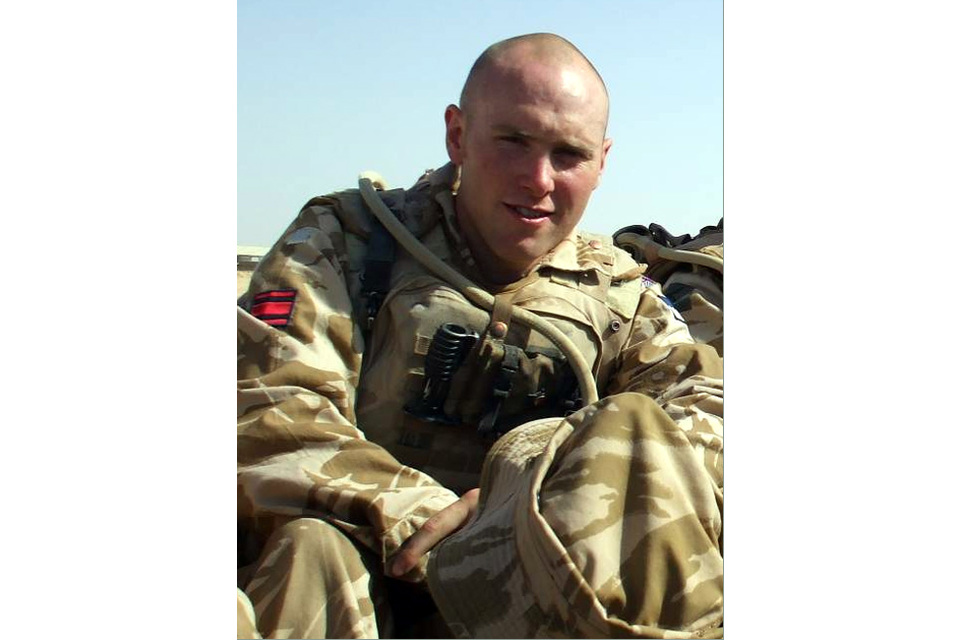 Lance Corporal Jake Alderton, 36 Engineer Regiment
Jake Alderton, aged 22, was born in Bexley. He joined the Army on 14 December 2001 and attended the Army Technical Foundation College as a junior soldier. On completion of basic training, he undertook combat engineer training at 3 Royal School of Military Engineering (RSME) Regiment. He served for a year with 28 Engineer Regiment before returning to 3 RSME Regt to provide training support to courses.
Between January and October 2005 he successfully completed an artisan engineer trade course at 1 RSME Regiment, qualifying as a Class 2 Building and Structural Finisher. On 22 November 2005, he joined 20 Field Squadron, 36 Engineer Regiment based in Maidstone, Kent.
Having recovered from a serious back injury, LCpl Alderton worked hard at 20 Field Squadron and was selected for Junior Leadership training. He achieved a strong pass on a Junior Non-Commissioned Officer's Cadre in November 2006 and, following a very successful squadron construction exercise in Canada conducted during early 2006, he was deservedly selected for promotion to Lance Corporal on 25 July 2007.
LCpl Alderton deployed on Operation HERRICK 7 to Afghanistan on 16 September 2007. He was attached to the 2nd Battalion The Yorkshire Regiment to provide engineer advice to the Operational Mentoring and Liaison Team, working with the Afghan National Army. His role was to provide essential training and engineer support to the Afghan soldiers in order to develop their capability and so help provide a long-term indigenous security force for Afghanistan.
LCpl Alderton leaves behind a loving family and a long-term girlfriend.
Lt Col Richard Wardlaw RE, Commanding Officer 36 Engineer Regiment, said:
In Lance Corporal Alderton, the Regiment was fortunate to have a totally committed and thoroughly professional Junior Non Commissioned Officer who always put the interests of others before his own. These were qualities which made him a natural choice for the demands of training and mentoring the Afghan Army, a challenge which he had self-evidently risen to with boundless enthusiasm and real flair when his life was brought to such a tragic and untimely end.
"His loss is sorely felt by all in the Regiment and our thoughts and prayers at this time go to his family who he clearly loved and cherished dearly. He will never be forgotten."
Major Gareth Baker RE, Officer Commanding 20 Field Squadron, said:
I have watched Lance Corporal Alderton develop over the last year and change from a keen young sapper with plenty of potential into a capable and experienced Junior Non-Commissioned Officer. He worked very hard on his Junior Non-Commissioned Officer's Cadre and did particularly well during a demanding construction exercise in Canada.
During preparations for the Squadron deployment to Afghanistan, Lance Corporal Alderton was hand-picked to support the Operational Mentoring and Liaison Team. He was selected for his sensible attitude, maturity, calm but determined nature, good humour and his ability to get along with others. An extremely professional and dedicated soldier, he was very highly regarded by those who worked with him; he will be missed by those who knew him.
All of my soldiers are fully aware of the risks associated with being on operations, but somehow it is all the more tragic that Lance Corporal Alderton was killed in a road traffic accident. It is some small consolation that he died while doing the job he had trained to do and at which he was excelling. It has been another devastating blow to the Squadron, his loss is felt very keenly by all but our thoughts and prayers go out to his family, friends and loved ones during this most difficult time.
Captain Ed Thompson RE, OMLT Engr Second-in-Command said:
Lance Corporal Alderton was sent to me as an inspiring Lance Corporal with the right character to face the challenges and diversity of working closely with the Afghan Army. Although only recently promoted to Lance Corporal, he was chosen through his own merit to be one of my Section Commanders, a job normally reserved for a full Corporal. He quickly became a great asset within an extremely proud, close knit and professional team.
"Together we mentored the Afghan National Army in a quest to equip them with enough knowledge to allow them to ultimately stand independently in the fight against the Taleban. Jake will be sorely missed by the rest of the team, his comrades that will now endeavour to build on the success he helped to create. Our thoughts are with his parents, girlfriend and friends whom he loved dearly and were the biggest part of his life."
Lieutenant Andy Wilson RE, Troop Commander, 20 Field Squadron, said:
Since Lance Corporal Alderton was selected for the Operational Mentoring and Liaison Team, I have come to know him very well. During the two months since our deployment to Afghanistan the team have become incredibly close. Jake was always the first to crack a joke about a bad situation, then worked to improve that situation.
"Though newly promoted to Lance Corporal he carried the air of a much more experienced man. I know he loved his family and his girlfriend, and nothing I can say can make it any better for them. I just want them to know that he died doing a job he felt very strongly about. I will miss him."
Lance Corporal Matthew Kemp, 3 Troop, 20 Field Squadron, 36 Engineer Regiment, said:
Jake was a keen soldier respected by friends and peers. He loved being in the British Army and part of the Royal Engineers. Jake made everybody smile whenever he was there. He was somebody who always listened, someone who always cared. Jake loved playing poker and usually won, As much as we hated parting with our cash he always made it fun. He was very much a social guy and always had friends near. He enjoyed spending time with his girlfriend and taking the lads out for a beer. Jake was loved by everyone and shall be missed by us a lot. Farewell Jake, rest in peace, you will never be forgot.
Lance Corporal Garry Burton, close friend, 2 Troop 20 Field Squadron, 36 Engineer Regiment, said:
Jake Alderton was a well respected member of 2 Troop. He was very professional in his approach to the Army and always ready to help someone. He always gave 100% whatever was put in front of him.
"He also had a life outside the Army and talked about his long term girlfriend and always talked highly of his family. He will be sadly missed by everyone that worked with him, a very sad day in the Corps."
Sapper James Goldthorpe, Lance Corporal Michael Wakefield and Lance Corporal Craig Scott-Douglas, close friends, at Patrol Base Keenan, said:
Jake had a great sense of humour, always enjoying a practical joke. Jake was one of the keenest members of our Troop and always put in 100% into what he had to do and stood out in people's minds as the grafter, even if it was a difficult job, he got on with it without moaning. He always looked out for others around him and not wanting anything in return. Jake will be a sorely missed opponent in future poker games where he could wipe the table.
"Jake will be sorely missed in the corridor back home especially by Goldie who was a close friend. From everyone at KEENAN, they would like to pass on their condolences to Jake's family and girlfriend as it will be hard for us to come to terms with the accident that has happened and taken a good friend away."
Defence Secretary Des Browne said:
The death of Lance Corporal Alderton is particularly poignant at this time of year when we gather to remember all those fallen in the line of duty. It is truly tragic to lose such a dedicated soldier who loved his job, obviously excelled at it and was such a highly respected member of his regiment. His family, comrades and friends will be in my thoughts during this difficult time.
Jake's mum and dad, Keith and Lesley Alderton, brother Joseph Alderton, sister Sarah Alderton and girlfriend Nicole Thangarajal have released the following statement:
Jake Alderton, Lance Corporal 36 Engineer Regiment, 16 August 1985 - 9 November 2007.
Our sunshine and laughter.
Like all parents who have lost a child, our lives have been shattered and life will never be the same again. Jake wanted to be a soldier since the age of 10, and at the age of 16 he joined and went to Arborfield Army Technical College, where he chose the Royal Engineers for his career.
"He passed out proudly at Arborfield and then at Gibraltar Barracks after completing his combat engineering course. He loved the Army life and life in general, and never wasted a moment in either. He spent time stationed in Germany and Canada and represented the Army in Austria for the Services snow boarding events. He went to 36 Engineer Regiment at Maidstone and passed his promotion cadre in 2006. He was promoted to Lance Corporal before he went to Afghanistan.
"His concern regarding his duties was such that he spoke emphatically about the Afghan people's plight and fully understood his role in helping them; and was so willing to go, such were his morals and convictions, that he said to me [his father] he would not want to wear a stripe unless he served in action. That typified Jake's attitude and approach to life.
"He was a beacon of light that brightened any room and cheered up anyone lucky enough to meet him. He inspired others and asked for nothing and always believed in doing the right thing. He has touched so many people throughout his life in only good ways. His mum and dad are missing him so much, as are his brother Joseph, his sister Sarah, girlfriend Nicole and all of his family and friends.
"We are so proud of our brave soldier and he will always be in our hearts and minds and never forgotten."
Published 10 November 2007