Lance Corporal George Russell Davey killed in Afghanistan
It is with the deepest regret that the Ministry of Defence must confirm the death of Lance Corporal George Russell Davey in Afghanistan on Sunday 20 May 2007.
Lance Corporal Davey, 23, from the 1st Battalion the Royal Anglian Regiment died as a result of a tragic firearms accident on the British base at Sangin in Helmand Province, Afghanistan.
Lance Corporal George Russell Davey
Lance Corporal George Davey joined the Army in January 2004. Having completed training as an infantry soldier at the Infantry Training Centre Catterick, he joined the 1st Battalion The Royal Anglian Regiment in the same year. He was born on 08 January 1984 in Great Yarmouth and later moved to Beccles in Suffolk. Among his many interests, he had a love for motor biking and was a keen swimmer.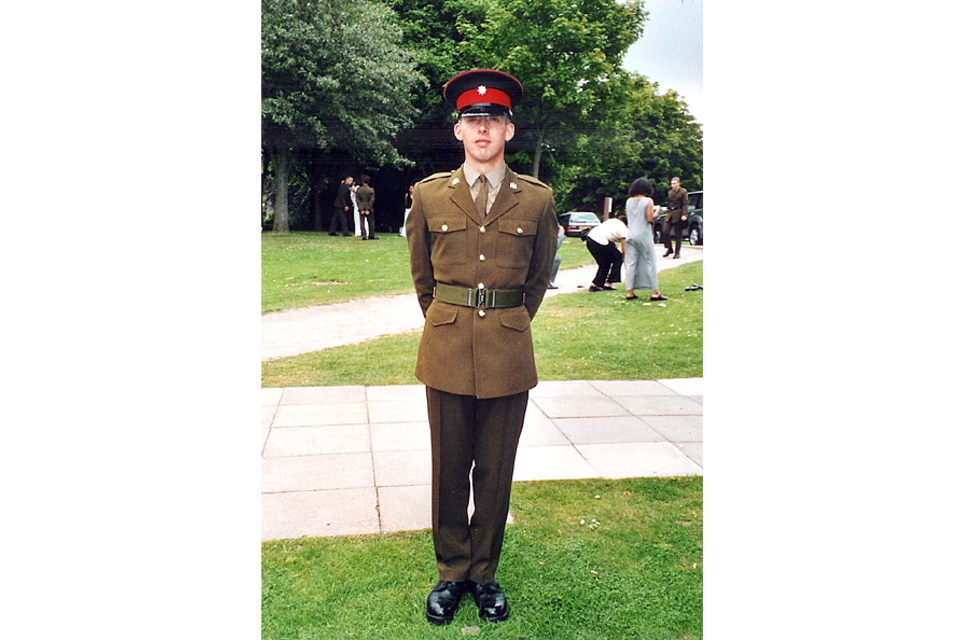 As a Section second in command in 5 Platoon B (Suffolk) Company he had been serving in Helmand Province, Afghanistan on Operation Herrick 6 since early April 2007. George was a kind-hearted, loyal and selfless commander who worked tirelessly for the benefit of others. His quiet and unassuming demeanour helped him achieve impressive results. With the more junior soldiers in his Section, he had a maturity beyond his years. He sought little praise or recognition for his actions, preferring to get on with the job in hand with the minimum of fuss. The welfare of his men was always uppermost in his mind.
In the face of the enemy, he displayed all the attributes of a first class soldier. On a recent mission in the Sangin Valley, under intense fire from the enemy, he was fearless in the support he provided to his Platoon Sergeant, as he attempted to suppress the enemy at close quarters. Lance Corporal Davey was a pillar of strength to all those around him and he was a proven combat soldier whose influence will be missed in the Company.
Above all else, Lance Corporal Davey was a completely devoted family man. He doted on his wife, Joanna, and two young daughters, Millie and Morgan, about whom he would talk animatedly on the joy they brought him. Along with his faith, his family were the foundation on which he drew his own strength.
Commanding Officer 1 Royal Anglian Lieutenant Colonel Stuart Carver said:
Lance Corporal Davey was a popular NCO who, in true Viking style, always put his men's interests before his own. His death is a tragic loss felt throughout the Battalion and our sympathy and thoughts are with his family and friends at this very difficult time.
His colleagues remembered him. Major Mick Aston Officer Commanding B (Suffolk) Company said:
George Davey was a hard working, brave and humble soldier who will be sorely missed by everyone in the Company.
Private Jason Haldenby B (Suffolk) Company added:
Dee (as George was known) was a great mate who would do anything to help.
Those thoughts were echoed by Private Mark Anderson B (Suffolk) Company:
Dee had a heart of gold and whatever actions he took were in the best interest of his mates - an outstanding bloke.
Defence Secretary Des Browne said:
The loss of such a promising young soldier is very tragic. The family and friends of Lance Corporal Davey are in my thoughts and prayers and I extend my heartfelt condolences to all who knew him.
The circumstances of the accident involving Lance Corporal Davey will now be the subject of an investigation.
The family of Lance Corporal Davey have requested that the media respect their privacy at this difficult time.