Guardsman Stephen Ferguson 1st Battalion Scots Guards dies in Selly Oak
It is with deep sadness that the Ministry of Defence must confirm the death of Guardsman Stephen Ferguson 1st Battalion Scots Guards in Selly Oak Hospital yesterday, Thursday 13 December 2007.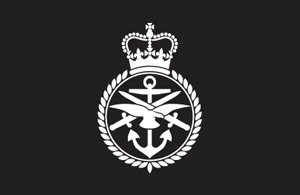 Gdsm Ferguson was being treated in Selly Oak Hospital in the UK for injuries sustained in a non-battle incident whilst serving in Basra. He had been driving a Warrior Armoured Vehicle on a routine patrol north east of the UK military's Contingency Operating Base near Basra City on the night of 12 December 2007.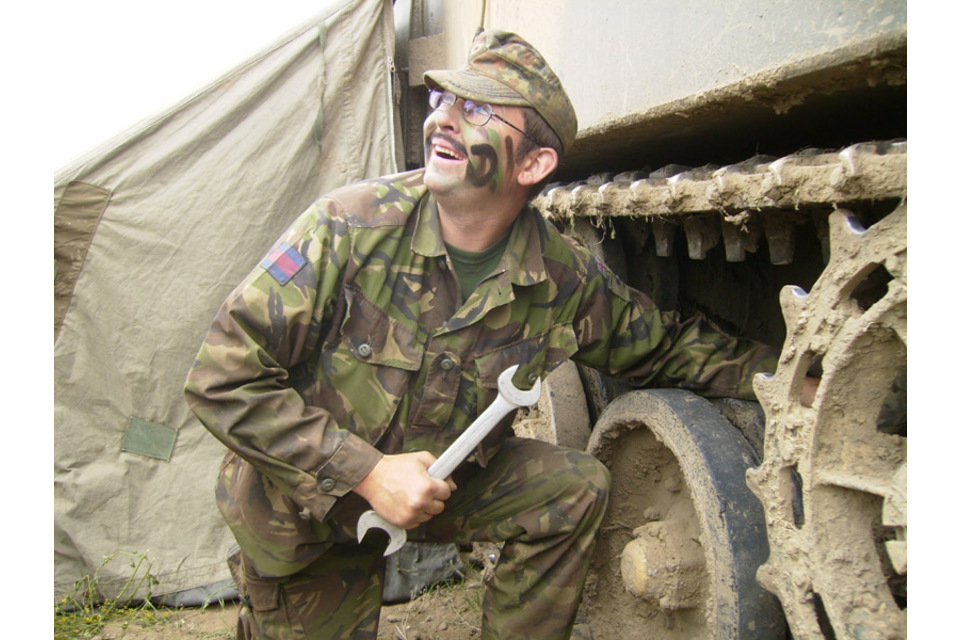 His patrol was tasked with protecting his fellow Scots Guards and the Contingency Operating Base. Whilst manoeuvring in the dark, his Warrior slid into a canal. His fellow soldiers freed him from the vehicle and gave first aid. He was later flown back to the UK for medical treatment, but sadly he did not recover from his injuries.
Guardsman Stephen Ferguson
Originally from Lanarkshire and a keen supporter of Motherwell FC, Guardsman Stephen Ferguson was aged 31. He leaves behind his loving parents who have asked that members of the media respect their privacy at this difficult time. His parents said of him:
Stephen was a fantastic son, a proud Scots Guardsman, and was loved by all that knew him.
Lieutenant Colonel William Swinton MBE, Commanding Officer 1st Battalion Scots Guards, paid the following tribute to him:
Guardsman Stephen Ferguson's sudden and tragic death on operations in Iraq has left his Battalion feeling a deep and profound sorrow for his loss. As Scots Guardsmen, we have all lost a good friend and a loyal and faithful comrade. He will never be forgotten.
Stephen was a superb infantry soldier and a proud Scots Guardsman. He made a success of everything he turned his hand to. He was well known across the Battalion, and had served in many parts of it. He was fiercely loyal to his Regiment, and to his friends. I have seldom heard so many tributes paid by those of us he has left behind. He will be best remembered for his trademark sense of humour, at its most wry when the pressure was at its greatest, for his love of Motherwell FC, and for his thoughtfulness for his fellow Guardsmen.
Stephen was a friend and brother to us all. He will remain a part of us forever and we will always remember him. He gave his life in the protection of his brother Guardsmen, doing what he loved doing whilst surrounded by his friends. The thoughts of the whole Battalion are with his family in Lanarkshire at this very difficult time.
Guardsman Ferguson's Company Commander Major Robert Howieson, of 1st Battalion Scots Guards, said:
The tragic death of Stephen Ferguson on operations in Iraq has touched us all deeply, and the Company feels a profound sense of sadness at his loss.
Stephen was aware that there were risks implicit in what he was doing, but he faced them implacably and with courage. That bravery is absolutely typical of Stephen. As long as I have known him he has given without thought and asked for nothing in return.
Stephen was one of the most popular soldiers in his Company. He had a wry and infectious sense of humour, which no privation could take from him. I will always remember his approach to applying camouflage cream on exercise; each day would see him with a new cam cream moustache, from Groucho through to handlebar! Stephen's popularity was underscored with a quiet competence which made him an invaluable member of the Company team. He had experience in many of the infantry disciplines across the Battalion, and was selfless in helping his colleagues through the application of that experience.
Stephen's courage was and remains an inspiration to us all. His selfless commitment to his friends was deeply humbling. He will be very sorely missed by all of those with whom he served, and we will remember him always. Our most heartfelt condolences go to his family.
His platoon commander, Lieutenant Tom Cowdry, of 1st Battalion Scots Guards, said:
Guardsman Stephen Ferguson was my driver on the night patrol. Guardsman 'Fergie' Ferguson was the nicest and most hardworking person anyone could wish to know. He was the very definition of a grafter, always the first on the vehicle park, and the last to leave, forever tinkering with his spanner. He had a tremendous sense of humour, and was impossible to get down. Even after hours of vehicle maintenance, he could come out with his famous line to the mechanics, 'if you can fix them, then I can break them'.
He was an individual, who conformed to no stereotypes, be it in his support of Motherwell Football club, or his unusual catchphrase 'chips'. He was also one of those rare human beings that nobody ever had a bad word to say about. I believe this was due to another great quality of his, that he never said a bad word about anyone else.
In Fergie I have lost a very dear friend, someone I spent hours talking to through numerous scrapes and shenanigans. He was truly a friend to all who knew him, and I am privileged to have known such a person, and been able to call him a friend. Guardsman Ferguson was the epitome of a Scots Guardsman, fiercely loyal, proud of his job, quick witted and always willing to go that extra mile.
His friend and room mate from the platoon Guardsman David Casey, of 1st Battalion Scots Guards, said;
I have known Fergie since I joined the army, and he had the ability to get on with everybody he met. He always looked out and was there for me, and I for him. He could always be relied upon to make even the worst situations bearable, with his quick wit and sense of humour. He was happiest when he was filthy and coated in oil, and the harder events got the more he made everyone laugh.
One of favourite memories of his was in Hohne during a freezing January, after firing mortars all week, we had a famous mortar platoon 'smoker' where he was the life and soul, and his taste in T-shirts was the stuff of legends. Fergie was more than a friend, he was like a brother to me and the rest of the platoon. The platoon will never be the same without him, and he will always be in our memories.
Des Browne, Secretary of State for Defence, said:
My thoughts are with Guardsman Ferguson's family and friends and I would like to offer my condolences to them on their tragic loss. It is clear that Guardsman Ferguson was a well liked and very professional soldier who will be sorely missed by all who knew him.
Published 14 December 2007