Guardsman Simon Davison killed in Afghanistan
It is with great regret that the Ministry of Defence must confirm the death of Guardsman Simon Davison from 1st Battalion Grenadier Guards in Afghanistan on Thursday 3 May 2007.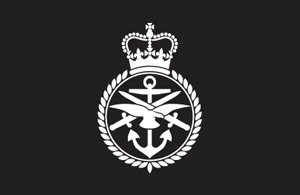 Guardsman Davison was killed by small arms fire while manning a checkpoint near the town of Garmsir in Helmand Province. He was from 1st Battalion Grenadier Guards, and was operating from Patrol Base Delhi in Garmsir District Centre, southern Helmand Province.
In the early hours of Thursday morning, Guardsman Davison had formed part of a team manning the district centre's Eastern Checkpoint. At 0645 hours local time the checkpoint came under attack from a force of between eight and ten lightly-armed Taliban fighters.
The Grenadiers returned fire with small arms and during the ensuing gun battle Guardsman Davison, who was manning a General Purpose Machine Gun, sustained a gunshot wound. As the fire fight intensified, with the Taliban using Rocket Propelled Grenades as well as small arms, ISAF forces called in support from British artillery.
Guardsman Davison was pulled out of the firing line by members of the Quick Reaction Force from Patrol Base Delhi and was then flown to the medical facilities at Camp Bastion, the main British base in the area. Despite their best efforts, the medical teams on the helicopter and at the base were unable to save his life.
Meanwhile the engagement continued at the Eastern Checkpoint; two Dutch F16 aircraft arrived to provide air support and, at around 0830 hours, a 500lb bomb was dropped on the Taliban firing position. The remainder of the team who had been engaged by the Taliban were then relieved by incoming troops and were able to return to base.
Guardsman Simon Davison
Guardsman Simon Davison, aged 22, was born in Newcastle-Upon-Tyne and attended Cardinal Griffin Roman Catholic High School in Cannock and then went to Stafford College. His interests ranged from Thai boxing to carpentry, which was his profession before he became a soldier.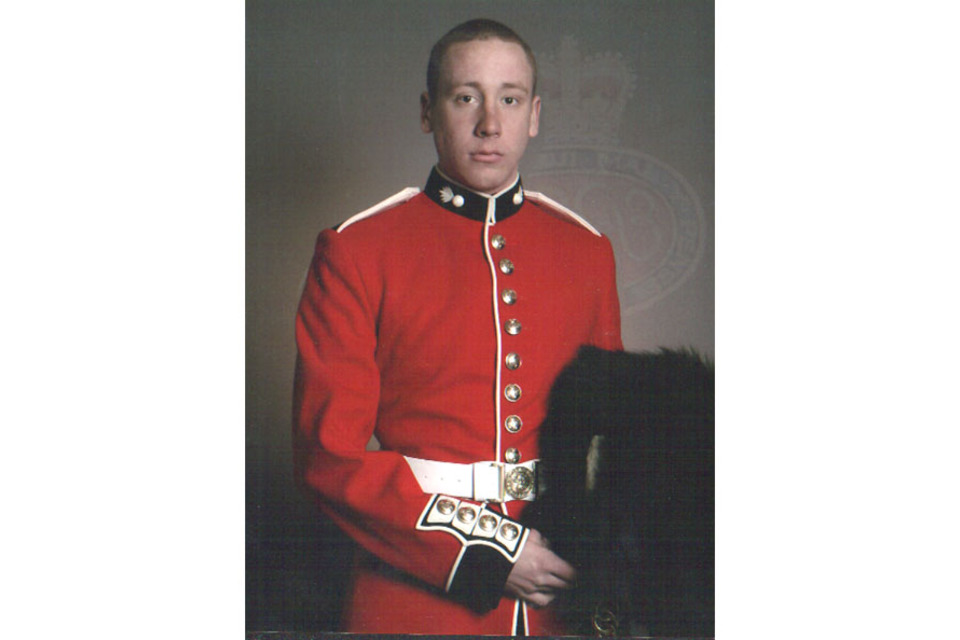 He joined the Army in August 2005 and was posted to 1st Battalion Grenadier Guards in March 2006 after completing his training as an infantry soldier at the Infantry Training Centre in Catterick. Guardsman Davison leaves behind his mother Maureen Hindmarch, father Ray Davison, and sister Caroline.
Guardsman Davison's Commanding Officer, Lieutenant Colonel Carew Hatherley, said:
Guardsman Simon Davison always wanted to be soldier. As a Grenadier he was immensely proud of the uniform he wore, be it tunic and bearskin or combats. Well known for his ability to find a smile even in the most adverse of conditions he was a soldier who could be relied on to work hard at whatever was asked of him.
"Reliable and trustworthy are the two words most used when his colleagues describe him. He died fighting to protect other Grenadiers and gave his life in doing so. There is a no more selfless act a soldier can perform. Guardsman Davison was a popular soldier who will be sorely missed and never forgotten."
His Company Commander, Major Will Mace, added:
It is with the deepest regret that I have to announce the death of Simon Davison whilst serving on operations in Afghanistan on 3 May 2007. He died bravely, repelling a Taliban attack on the Eastern Checkpoint, a key location for the protection of Garmsir District Centre, southern Helmand Province.
"Simon Davison was a soldier of the highest calibre and it is tribute to his professionalism and strong character that he fell while performing his duties and protecting his friends. His death is a great loss to the company, and the thoughts of all of us are very much with his family at this tragic time."
His Platoon Commander, Lieutenant Stuart Jubb, said:
Simon Davison was a key character in my Platoon. He was popular, hard working and could always be relied upon to raise the morale of the platoon at low moments. His professionalism as a Guardsman was second to none, whether serving on operations or performing duties at Buckingham Palace.
"He loved his family and was very proud of his sister and his young niece. He often talked about them and had pictures on his wall. Outside the Army, Simon was a keen Thai boxer and threw himself into the Army social life with gusto. He will be sorely missed by his comrades in the Platoon and our thoughts are with his family and friends."
His Platoon Sergeant, Sergeant Matthew Betts, said:
Simon was a diligent and smart Guardsman who I had the pleasure of having in my platoon for over a year and a half. I worked with the young man on ceremonial duties in London, trained for operations and served with him in Afghanistan, where he was someone you could depend upon. It was a testament to his self discipline and professionalism that Simon lost his life in action.
This is a great tribute to him, defending his friends from harm. Simon will be sorely missed in the Platoon. His easy going smile, character and sense of humour, even in extreme adversity, made him a very special person. His loss will be felt everyday by his friends and our thoughts are with his family, who although grieving, should take solace in the fact that Simon at a crucial point did not shrink from his duty, but faced the enemy with outstanding courage whilst under fire.
Guardsman Thomas Eyre, a good friend who served with Guardsman Davison in Afghanistan, said:
It is pretty hard to imagine what the friends and family are feeling when they read this. In the past five or six months, working closely with him, I got to know 'Davo' really well. He enjoyed his job and tried his hardest at everything, but that is not how I remember him. I remember him as an outgoing mate who thought he was a ladies man.
He always stuck up for his mates and looked after them. While out here he referred to his beard as a golden main, like a lion and comments like this would keep morale up. He went down defending his section, which was how he lived, sticking up for his mates. I and all his friends will miss and think of him always. It brings back an old saying that there is 'no greater love as a man, than to lay down his life for his friends'.
Guardsman Jason Lee, who trained with Guardsman Davison, said:
To the friends and family of Simon I know that no words I say will console your recent loss, but I hope these will in some way. Simon was a good friend of mine in training, in Nijmegen Company in London and when we both joined the Battalion. He was a professional soldier who took pride in what he did. No matter where he was, he liked to enjoy himself and let his hair down. I will miss his personality and how he always raised morale for the lads when times were good or bad. From me and all the boys in One Platoon, he will be dearly missed.
Guardsman Alan Davies, a close friend, said:
Simon was one of my very good mates. He was a gentleman in every way and could always be relied upon to make people laugh. I would like to tell his parents that we are all very sorry for the loss of your son, who was a great mate and great member of the Platoon. We will miss him everyday.
Defence Secretary Des Browne said:
Guardsman Davison was by all accounts a truly professional and well respected soldier, and I was deeply saddened when I heard he had died yesterday. My thoughts are with his family, friends and his comrades in Afghanistan as they struggle to come to terms with their loss.
Published 4 May 2007