Guardsman Christopher Davies killed in Afghanistan
It is with sadness that the Ministry of Defence must confirm that Guardsman Christopher Davies, from the 1st Battalion Irish Guards, serving with Combined Force Nahr-e Saraj (North), was killed in Afghanistan on Wednesday 17 November 2010.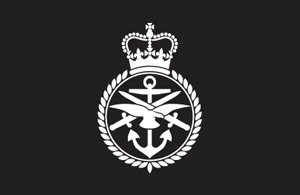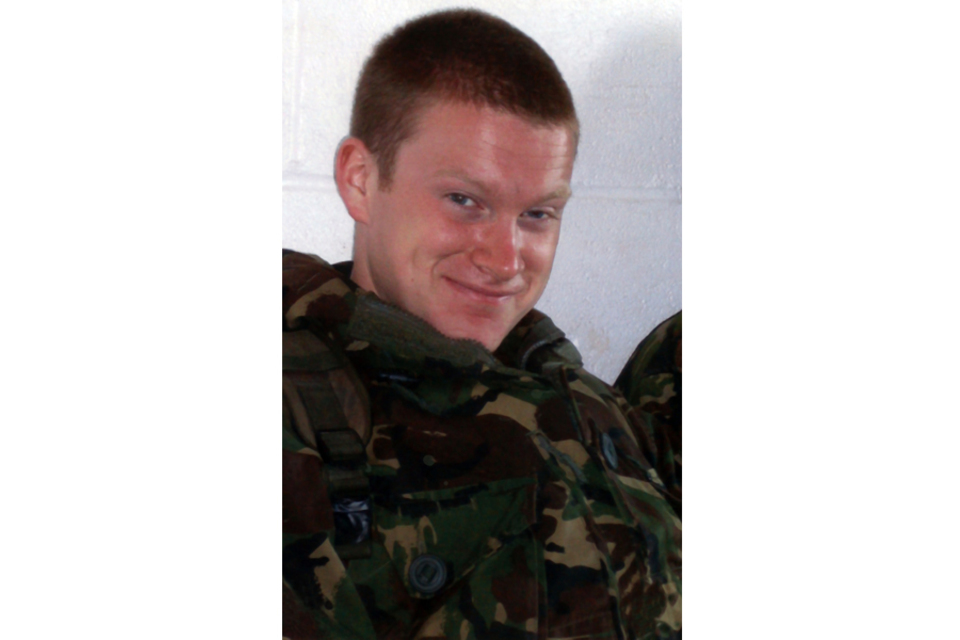 Guardsman Davies was killed while taking part in a security patrol in Nahr-e Saraj (North), Helmand province. As he was conducting a partnered operation with the Afghan National Army to the east of Patrol Base Hazrat, Guardsman Davies was hit by small arms fire.
Guardsman Christopher Davies
Guardsman Davies, aged 22, was born and raised in St Helens, Merseyside. On completion of recruit training, he joined the 1st Battalion Irish Guards in Aldershot in January 2009.
The family of Guardsman Davies said:
Christopher had always wanted to be in the Army ever since he was at school. He really enjoyed computer games and karaoke evenings with his cousins and friends. He loved singing and rock music so you always knew when he was in the shower, and he was a real joker with a vivid imagination.
He was a loving son to Catherine and Gary; stepson to Nick; brother to Bernie, Matt and John; stepbrother to Mark, Emma and Jack; loving boyfriend to Emma; and father to Lucy.
We are very proud of Christopher and all that he achieved. One of the last things that he told us was that he wanted to specialise within the Army - he was very focused on his job and enjoyed the work, his comrades and the lifestyle.
Christopher was a cracking lad. His friends in the Army have told us that whenever they felt down he would cheer them up, often by singing. We will always love Christopher. He had an invincible personality and we will miss him so much. There is a big hole in our lives.
Lieutenant Colonel Christopher Ghika, Commanding Officer, 1st Battalion Irish Guards, said:
Guardsman Christopher Davies had been in the Micks for less than two years, but in a short space of time he forged a legendary reputation. Quiet and unassuming by nature, he had a deep military talent which shone out from his first day in the Battalion. He took time and care to be the perfect soldier: he was always punctual, well prepared, smart and thoughtful.
As the tempo of our pre deployment training, and subsequent operations quickened, the strength of the man shone through. Uncomplaining no matter how challenging the circumstances; determined to surmount difficulty; focussed on doing his best and achieving his mission, but most of all he strove to be a comrade and loyal supporter to those in his platoon, company and battalion.
If he was talented as a soldier, and he surely was, it was his decency and integrity which won him the admiration of all he came across. Courteous, genuine, caring and a friend to all, he was one of the characters on whom the bedrock of life in the Irish Guards is founded. We are all the poorer for the loss of this truly good and valued man, but we are immensely proud to have known and served with him.
We send our condolences, thoughts and prayers to his parents, his brothers (one of whom is also serving in the Battalion), his sister, his girlfriend Emma and his daughter Lucy. Their loss is greater. Quis Separabit.
Major Alex Turner, Officer Commanding No 2 Company, 1st Battalion Irish Guards, said:
If a soldier's wealth be honour, Guardsman Chris Davies enjoyed an embarrassment of riches. A friend to all, he was imbued with selflessness, loyalty and the cheery stoicism that has been the mark of British infantrymen for centuries. Having been in the Battalion for 18 months, this was his first operational tour but such was his aplomb under stress you would never have realised it.
I will always remember the smile he gave me as he struggled across a ditch on our last patrol together, encumbered by all the impedimenta hung on a modern soldier; uncomplaining as ever. He never made a song and dance regardless of what we or the enemy threw at him. He never hesitated. Dependable to the end and a privilege to command; our nation's best. Quis Separabit.
Major Adam Wills, Officer Commanding No 1 Company, 1st Battalion Irish Guards, said:
Words cannot begin to describe the loss of such an unsung hero. Guardsman Chris Davies was a privilege to command and the epitome of all that one could expect from a soldier - selfless, loyal, enthusiastic and a consummate professional. Having served in the Micks for just 18 months, he was entering the prime of his career but one could easily forget his lack of operational experience by his genuine ability in the field and the manner in which he conducted himself on a daily basis.
Strong, dedicated and an utterly dependable team player he was a natural compliment to any team he formed part of, whether it be as a Jackal driver, Light Machine Gun gunner or simply a helping hand. If there was ever an unpopular job to do, it was he who would volunteer and complete it he would with a smile and never a complaint. It was with this selflessness, sense of fun and a burning desire to succeed that he was carving out a successful career within the Company.
Guardsman Davies was attached to No 2 Company at the time of his tragic death where he had already forged the deep friendships found in times of adversity and hardship. He died doing the job he loved, at the centre of the action and amongst fellow Micks whom he held so dear. He was a Platoon Sergeant's dream and truly an inspiration for others to follow.
Guardsman Davies' tragic death leaves a gaping hole in both No1 and 2 Company but our loss cannot compare to that of his daughter, parents, girlfriend and all his friends at home. He was a credit to his family, the Irish Guards and his country and will be sorely missed. Our deepest sympathy and prayers are with all his loved ones at this most difficult time. Quis Separabit.
Lieutenant Charlie Gair, 6 Platoon Commander, said :
It speaks volumes for Guardsman Davies that his transition from Number 1 Company into 6 Platoon was such a smooth one. He was a young man full of character and humour, which enabled him to slip into the platoon with ease. His popularity was not entirely due to his personality; his consistently high standard of soldiering earned him the respect of his peers, and of me.
It was clear to all that he enjoyed his trade, and he went about his job with determination and courage. Steadfast and cool on patrol, he had a calming effect on those either side of him in extremely testing circumstances. Once off the ground, his grace and good humour lifted those around him. I am deeply saddened by his death; he fell with his friends around him.
More than a soldier, Guardsman Davies was a family man. He bore the necessary separation from his loved ones with fortitude, and managed to stay upbeat. My thoughts are very much with his family, his girlfriend Emma, and his young daughter Lucy; I am extremely sorry for your loss. The hole left is one that cannot be filled: he was a man to be proud of.
Sergeant Andy Hughes, Platoon Sergeant, 6 Platoon, 1st Battalion Irish Guards, said:
Guardsman Davies epitomised everything you would associate with the word 'Guardsman'. He was well respected by his peers and always carried out his job giving 100 per cent. A very reserved young man Guardsman Davies had a strong presence in the platoon and fitted in well with his peers, a well respected and totally reliable young man his loss will be sorely missed within the platoon but his presence will never be forgotten. We in 6 Platoon are all deeply saddened by the death of one of our brothers.
Sgt Matthew Bull-Edwards, Platoon Sergeant No 2 Platoon, 1st Battalion Irish Guards, said:
This is something I wished I would never have to do. It is difficult to convey my remorse for such a truly faultless Guardsman. I can speak for the whole Platoon when I say that he was professionally courteous and dependable in a very unique way. He was known most affectionately as a quiet man due to his uncanny ability to go unnoticed on a daily basis.
However when I needed him I can not recall a single instance when he let me down. I remember a particularly arduous patrol in Kenya and jovially asking for volunteers to come with me. Guardsman Davies was the only member of the Platoon happy to volunteer. It was typical of the man.
On the day of the Troop last summer, the escort had to mount Queen's Guard immediately after the Parade. I remember meeting Guardsman Davies' family at the gates of Buckingham Palace and invited them into the Guardroom. I was taken back at just how professional Guardsman Davies remained even in the company of his whole family. We have lost a truly awesome man and outstanding Guardsman. Quis Separabit.
Lance Corporal Daniel McArthur, 6 Platoon, 1st Battalion Irish Guards, said:
Guardsman Davies was a strong character in my section. He always had a smile on his face and just got on with things, no questions asked. He also had a good sense of humour and used to make all of the lads giggle on a daily basis. Davo, like me, was an attachment to Number 2 Company, but it seemed as though he had always been a 2 Company man.
He would always talk about his daughter and family. He will be missed like a brother to all of us. I send my thoughts and love to Davo and his family. RIP: you will never be forgotten. It was an honour to have Davo in my section.
Lance Corporal Bryan Philips, No 2 Platoon, No 1 Company, 1st Battalion Irish Guards, said:
Guardsman Davies was hugely popular within the platoon. He was a quiet man which often worked in his favour. It wasn't until Kenya that I really got to know him when we started talking about our kids and that he was separated. We were both in the same boat.
Guardsman Davies has so many pictures of his daughter and talked about her constantly; at least she will grow up knowing that her Dad was a brave and professional soldier who thought of her every minute of the day. She can honestly say that she was proud of her father, just like we were proud to know him. Guardsman Davies will be greatly missed by all those who knew him. Our deepest thoughts are with his family and closest friends.
Guardsman James Atkinson, No 2 Platoon, No 1 Company, 1st Battalion Irish Guards, said:
Chris was a brother, friend and a father. He first came to the battalion when we moved to Windsor, getting ready for the Troop. People would say he was a quiet lad and he kept himself to himself. But they are wrong to say that. He was strong lad, mentally and physically, nothing could beat him, he would come back fighting stronger than ever.
When he had a bad day he would laugh about it and move on. He was great to talk to about anything, no matter what. Chris was a hard working lad; he cared about his family, his little girl and his girlfriend. He will be dearly missed by his friends and loved ones. Mate, it was an honour to call you my friend.
Guardsman Ryan Burge, 6 Platoon, No 2 Company, 1st Battalion Irish Guards, said:
Guardsman Davies was a cracking lad and a gleaming soldier. He was liked by everybody and no-one ever had a bad word to say about him. We are really shocked and saddened for what has happened to him. Our hearts go out to his family and little girl. Gone but never forgotten.
Guardsman Liam Lawton, 6 Platoon, No 2 Company, 1st Battalion Irish Guards, said:
Guardsman Christopher Davies was a top lad. He recently came over from 1 Company, into 2 Company and 6 Platoon. Davo automatically clicked with the lads in the platoon as if he had always been part of it. He was a close mate and the lads bonded with him immediately. He slept in the bed space next to me, always exchanging banter and having a laugh.
Gdsm Davies was also a top soldier and he always did what he was told. When we went on patrol I felt confident working alongside him. We in 6 Platoon are truly saddened and shocked at his loss. Our hearts go out to his family, girlfriend and daughter. We will always remember you Davo. QS.
Guardsman Joe MacDonald, 6 Platoon, No 2 Company, 1st Battalion Irish Guards, said:
I haven't known Davo for very long, but over the last few months I have got to know him well. He was a really good, professional and reliable soldier. Davo was always talking about his family, especially his daughter; from what I have seen he really was a true family man.
He was always a joker amongst the pack, and grew to be very popular with the lads (everyone always volunteered to go on sentry with him). All of us here are really shocked that such a thing has happened to such a good bloke. Our thoughts are with his family. Quis Separabit.
Guardsman Colum McGeown, No 2 Platoon, No 1 Company, 1st Battalion Irish Guards, said:
Guardsman Davies - kind, quirky and with a good soul - always smiled. He enjoyed his weekends with his girlfriend, who he stayed with at the local college. He was a warm man that was authentic and disarming, someone you could be drawn to and someone you could trust. Sorely missed by his friends and comrades in the 1st Battalion Irish Guards.
Guardsman Samual Barsby, No 2 Platoon, No 1 Company, 1st Battalion Irish Guards, said:
Guardsman Davies was a top bloke and one of the nicest people you could ever wish to meet. When times were hard 'Davo' was the man who would do something or say something to boost the morale of the men. Gdsm Davies was a brave and strong man. I am honoured to have known him and he will be greatly missed by all who knew him. He will never be forgotten.
Guardsman Stuart Medlar, Platoon, No 2 Company, 1st Battalion Irish Guards, said:
I did not know Guardsman Davies for a long period of time, but that was one of the beautiful things about him. You did not have to know him long before you felt like you knew him and you were comfortable to talk at length about anything and everything with him. He was a model, professional soldier, for others to look at and aspire to be like.
He would always be available to lend a hand to any in need. But most importantly he was a fun, happy go lucky person always with something good to say, or a joke to ease the tension. Someone people were always happy and willing to be around, no matter what was happening.
Whenever he spoke about his family he always talked off his fond memories he had spent with them. He was especially proud of his daughter and would speak of his dreams for her future. I will never forget he was quite simply a fantastic individual to serve alongside, but more importantly a tremendous person to have known. A person that is and will be sorely missed, thanks for the good times we shared.
Guardsman Kurtis Wilkinson, 6 Platoon, No 2 Company, 1st Battalion Irish Guards, said:
I've only known Davo for a short time. I can still remember the first time I met him, on our Jackal course before we came to Afghanistan. He was so funny and kept morale high when the going got tough. There were times I wanted to quit and he told me to keep going and get the course over with.
We grew to be great mates during the training before Afghanistan; he was a really good man and I cannot believe what has happened to him. I still wait for him to walk through the door and tell me to keep going and not give up! I'm going to miss him- it's a great loss to me and the platoon. I WILL ALWAYS REMEMBER YOU DAVO. QS
Defence Secretary Dr Liam Fox said:
My thoughts are with the family and friends of Guardsman Christopher Davies who was a popular soldier with a bright career ahead of him.
His dedication and professionalism are an example to those he worked with in the 1st Battalion Irish Guards and the Afghan National Army who he died working alongside. His sacrifice will not be forgotten.
Published 19 November 2010