Operations in Afghanistan
Fourteen personnel in Afghanistan Nimrod crash named
It is with very great sadness and regret that the Ministry of Defence has confirmed the names of the fourteen British personnel killed following the crash of a Nimrod MR2 aircraft in Afghanistan on Saturday 2 September 2006.
They are:
Flight Lieutenant Steven Johnson, aged 38, from Collingham, Notts

Flight Lieutenant Leigh Anthony Mitchelmore, aged 28 from Bournemouth

Flight Lieutenant Gareth Rodney Nicholas, aged 40 from Newquay, Cornwall

Flight Lieutenant Allan James Squires , aged 39, from Clatterbridge

Flight Lieutenant Steven Swarbrick, aged 28, from Liverpool

Flight Sergeant Gary Wayne Andrews, aged 48 from Tankerton in Kent

Flight Sergeant Stephen Beattie, aged 42 from Dundee

Flight Sergeant Gerard Martin Bell, aged 48, was from Ely, Cambridgeshire

Flight Sergeant Adrian Davies, aged 49 from Amersham, Bucks

Sergeant Benjamin James Knight aged 25 from Bridgwater

Sergeant John Joseph Langton, aged 29 from Liverpool

Sergeant Gary Paul Quilliam, aged 42 from Manchester

Corporal Oliver Simon Dicketts, the Parachute Regiment, aged 27

Marine Joseph David Windall, Royal Marines, aged 22
The Nimrod MR2 was based at RAF Kinloss in Scotland.
On hearing of the incident, Secretary of State for Defence Des Browne said:
This is dreadful and shocking news. I know that the people of Britain will join me in sending our deep condolences to the loved ones of those who have lost their lives, and to the British military as it deals with the loss of friends and comrades.
This is not the time for speculation, as the operation to secure the crash site is ongoing. We will provide further information as soon as there is more to say.
Everyone will understand that our first priority is to inform and support the families of those on board.
I can say, however, at this stage all the indications are that this was a terrible accident and not the result of hostile action.
This tragic incident should serve to remind us all of the risks the British military shoulder on all our behalf across the world every day.
Britain's most senior Royal Air Force officer, Chief of the Air Staff, Air Chief Marshal Sir Glenn Torpy, added:
The loss of the Nimrod MR2 over Afghanistan earlier today is desperately sad and tragic news. Our thoughts are very much with the families and loved ones of the brave and committed aircrew who lost their lives today, and our priority is to provide them all with the support they require at this extremely difficult time.
As the Secretary of State has said, at the moment there is no reason to believe that the aircraft was lost as a result of hostile action. A Board of Inquiry has been convened to determine the cause of this tragic loss.
Flight Lieutenant Steven Johnson, Weapon System Officer (Navigator)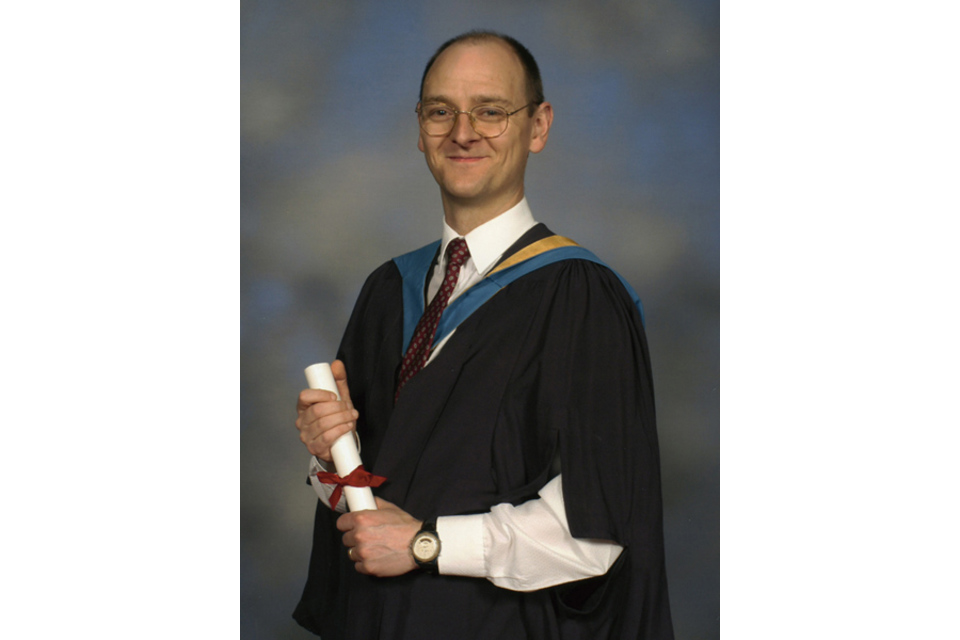 Flt Lt Steve Johnson, 38, from Collingham, Notts, was a highly intelligent individual and a very capable navigator. His focus was always to ensure that he carried out his duties in the most professional manner possible. Having served on all the Kinloss squadrons, Steve's professional ability, coupled with his dry sense of humour and positive attitude, was well known to everyone. On his return from operations in the Middle East, he was to be awarded the ultimate accolade of appointment to crew captaincy.
Away from work, Steve lived in an idyllic cottage in the Scottish countryside where he was a dedicated father to Victoria and Charlotte and a loving husband to Jan. Steve will be sadly missed by all who knew him.
Shortly after the incident RAF Kinloss Station Commander Group Captain Chris Birks said:
I am very deeply saddened about the deaths of twelve air crew from Royal Air Force Kinloss in a Nimrod accident over Afghanistan. All twelve were from Number 120 Squadron based here at Kinloss. All were long serving and experienced air crew and were known to me personally.
As well as first class personnel these were colleagues and friends of myself and my other personnel. The station is in mourning. The main priority now is to provide support for the families of those lost, their friends and colleagues. Our thoughts and prayers are with them.
Officer Commanding 120 Squadron, based at RAF Kinloss, Wing Commander Martin Cannard added:
120 Squadron has suffered a profound loss. We have lost good friends and colleagues, many known personally to us over many years. I have been humbled by the commitment and determination of all of my people to do all that they can for those that have lost loved ones and friends and this will be our sole focus in the coming days.
Flight Lieutenant Leigh Mitchelmore, Weapon System Officer (Navigator)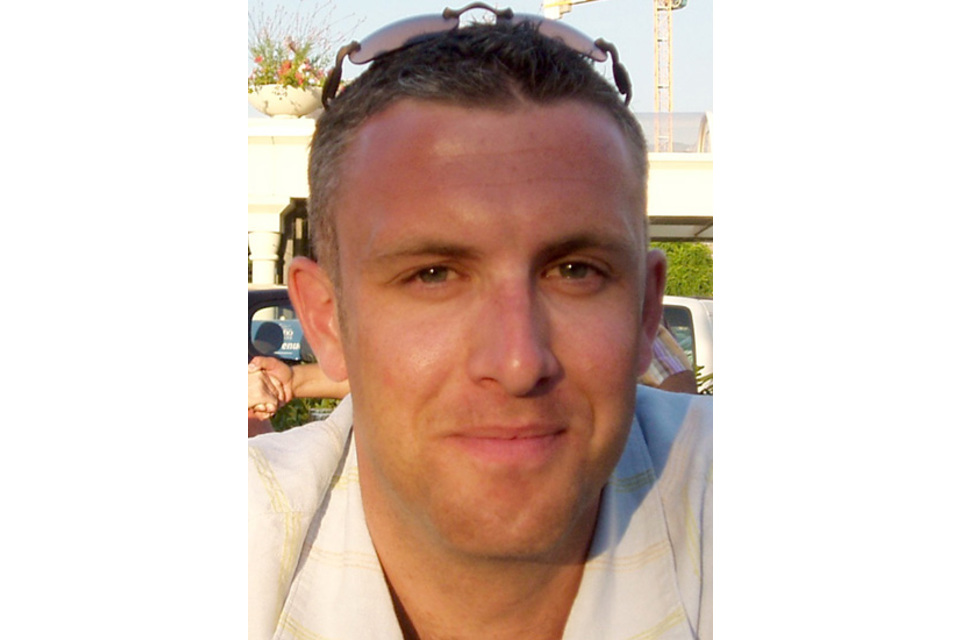 Flt Lt Leigh Mitchelmore, 28 and from Bournemouth, was a young and highly enthusiastic Nimrod Weapon System Operator with a very bright future. He had a natural ability and personality that perfectly suited him to the Nimrod role.
His tall and striking presence, mixed with his affable manner, ensured he was well received wherever he was. This was particularly of value during his deployment to New Zealand as a junior navigator on the crew who were successful in the 2005 Fincastle international maritime patrol competition.
An exceptional golfer and devoted family man, he will be sorely missed by his young family.
Flight Lieutenant Gareth Nicholas, Weapons Systems Officer (Air Electronics Officer)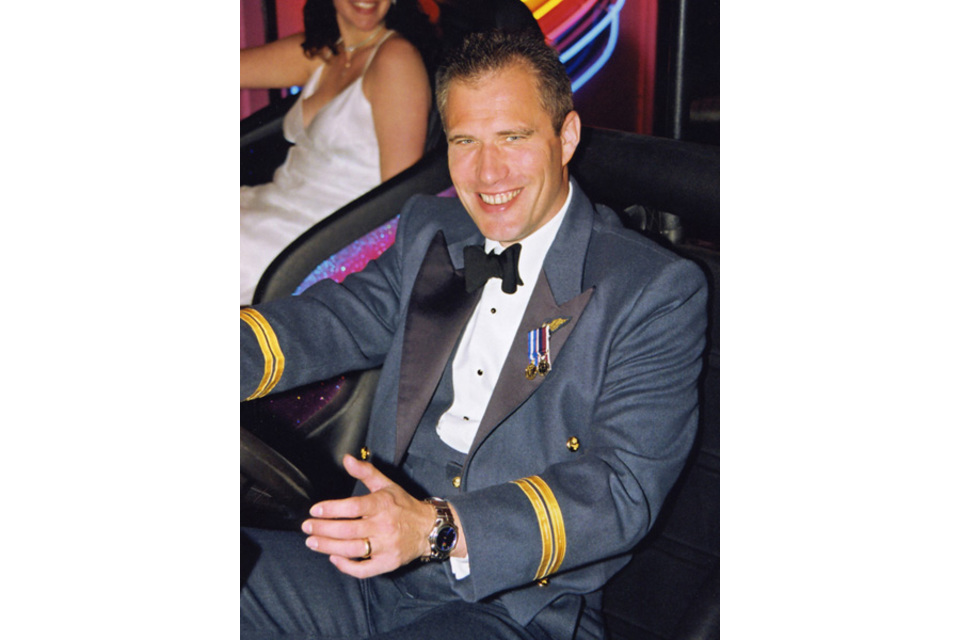 Flt Lt Gareth Nicholas, 40, from Newquay, Cornwall, was a seasoned maritime aviator, an experienced professional Weapons Systems Officer and a former acoustics operator.
Over the years, Gareth's cheerful and easy-going nature made him many friends in the maritime fleet and in the wider community. As an adventurous water-sports enthusiast, he was the RAF Waveski Champion several times and enjoyed canoeing and cycling.
A devoted husband and loving father, he leaves behind his wife, Helen, and daughter, Athena.
Flight Lieutenant Allan Squires, pilot and captain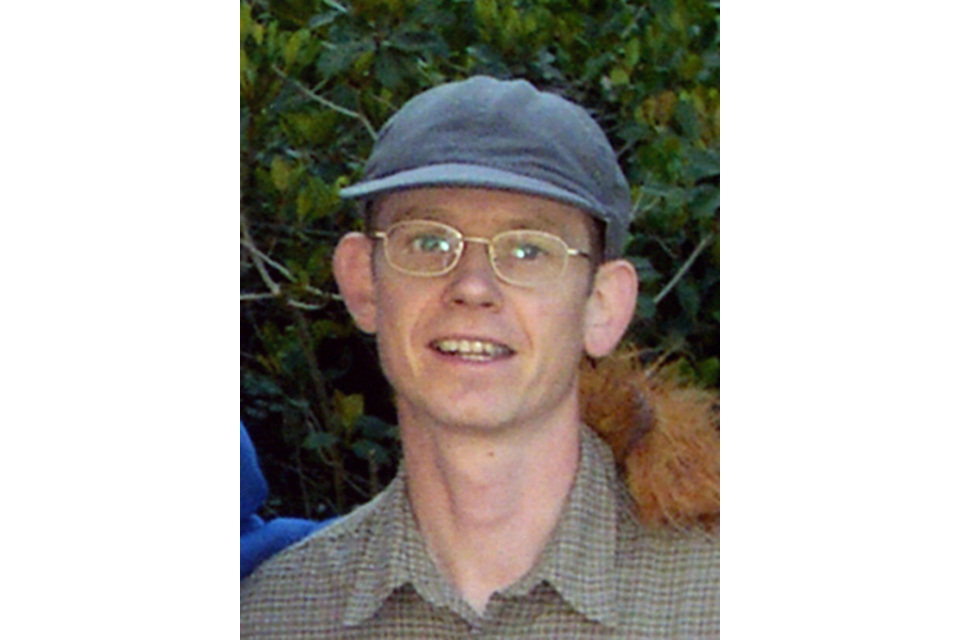 Flt Lt Allan Squires, 39, from Clatterbridge, was a universally loved and respected member of the Kinloss family. He was an exceptional pilot, aircraft captain and flying instructor whose experience and professionalism has touched a whole generation of Air Force pilots. Always willing to work hard, he loved his flying, along with the camaraderie and team spirit which he found as part of a Nimrod crew and the Royal Air Force.
Although outwardly quiet, Al had a real thirst for life. In sport, he was a gifted runner who trained hard and raced hard. However, Al's greatest passion was his family. He was a devoted husband to Adele and a doting father to Abigail and Graeme. He will be truly missed.
Flight Lieutenant Steve Swarbrick, Pilot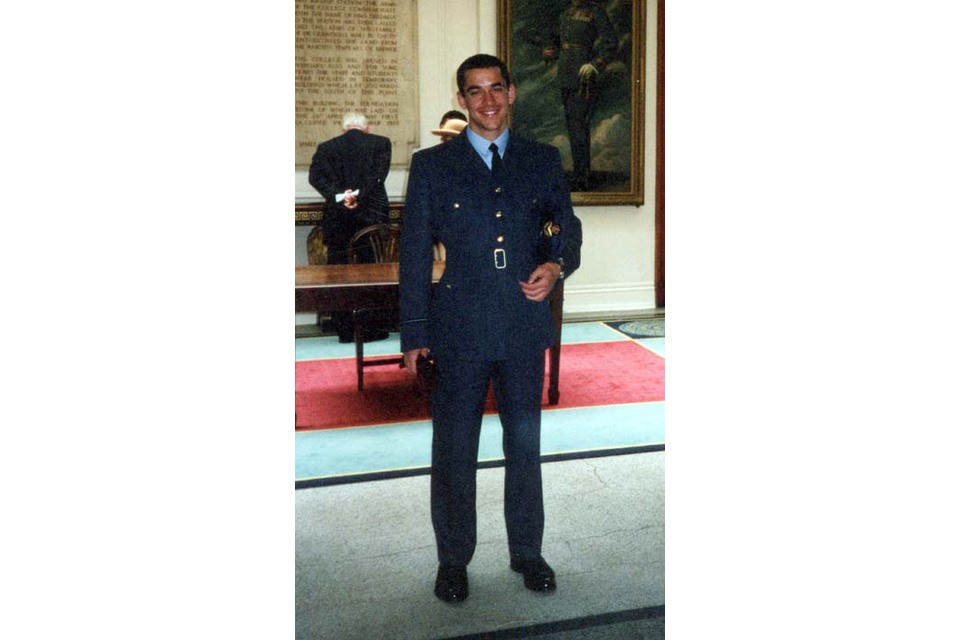 Flt Lt Steve Swarbrick, or 'Swarbs' as he was universally known, 28, from Liverpool, was a loyal, dependable and fully committed young pilot with the world at his feet.
His great sense of fun and compassion made him an exceptional crew member. A sports 'nut', he could always be relied upon for comment on the England cricket team and his dedication to his much-loved Liverpool FC. A keen outdoor enthusiast and talented rock climber, Swarbs will leave a huge gap on No.120 Sqn and with those who loved him dearly.
Flight Sergeant Gary Wayne Andrews, Weapons System Operator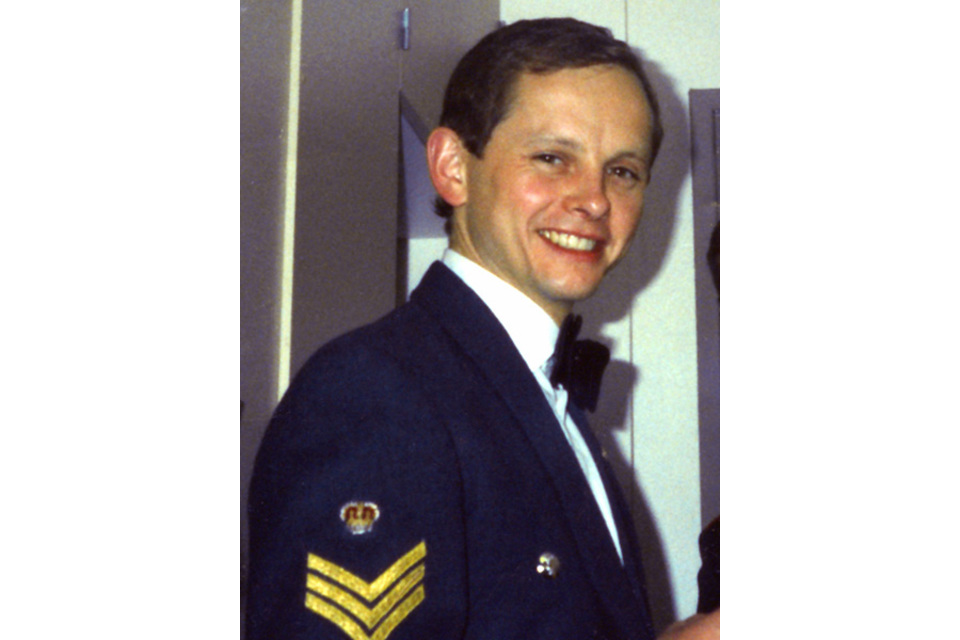 Flight Sergeant Gary Andrews, aged 48, was from Tankerton in Kent.
His professional ability and ever-youthful appearance were the envy of his friends and colleagues. One of the most experienced aviators on the maritime fleet, he was always quick and willing to impart his knowledge and understanding to the benefit of his crew-mates and the Squadron as a whole.
Throughout his lengthy career with the maritime fleet, Gary constantly offered unstinting support to all his colleagues and his impressive contribution to the Station will be impossible to replace.
A devoted husband and loving father, he leaves behind his wife Kristina and daughters Sophia and Lauren.
Flight Sergeant Stephen Beattie, Weapons System Operator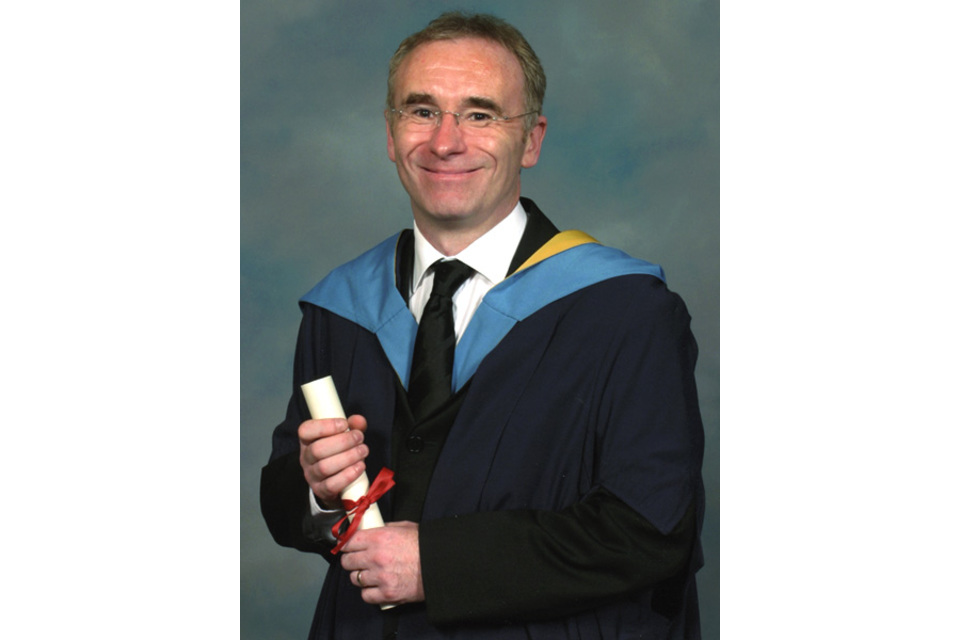 Flight Sergeant Stephen Beattie, a Weapons Systems Operator, was aged 42 and from Dundee. Steve was fiercely committed to No. 120 Squadron and to the Royal Air Force and served with distinction throughout numerous Operational Tours around the world.
A thoroughly courageous and completely professional Nimrod MR2 aviator, he was highly-respected and liked by all who flew and served with him; he had a true heart of gold. With a strong sense of humour, he could always raise the spirits and morale of his colleagues.
A dedicated husband and family man, he leaves behind his beloved wife Shona and children Bethany and Cameron.
Flight Sergeant Gerard 'Gez' Bell, Weapons System Operator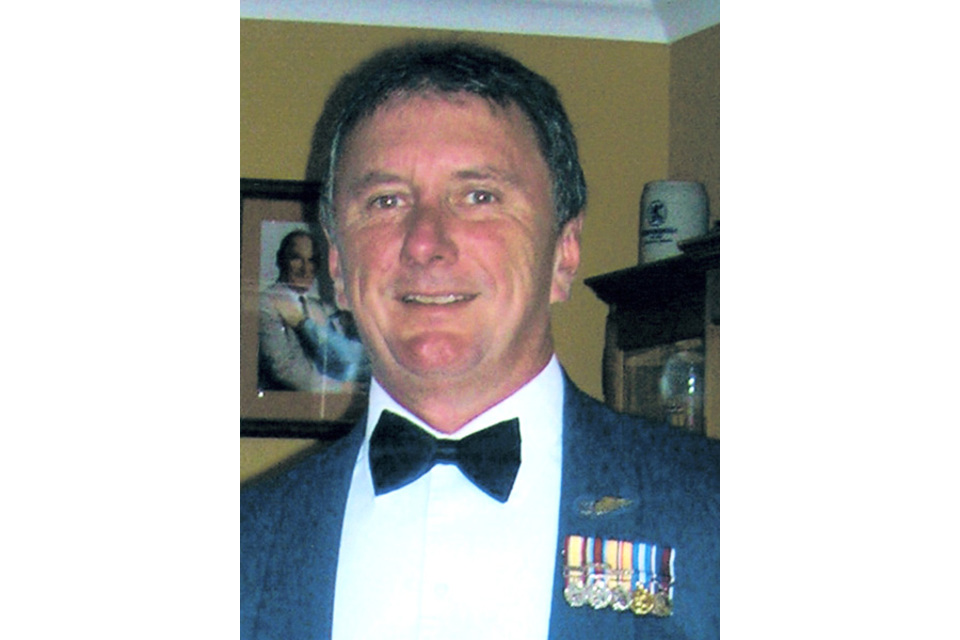 Flight Sergeant Gerard Bell, better known to his colleagues as 'Gez', aged 48, was from Ely, Cambridgeshire. He was a consummate professional whose sharp sense of humour and great sense of occasion could make any moment special.
Gez was a devoted family man to Fiona and loving father to Ann Marie and Charlene.
An avid supporter of the Warrant Officers' and Sergeants' Mess and stalwart member of the Committee, he brought the same infectious enthusiasm and drive to the Mess as he did to all his duties.
His considerable contribution will be sorely missed across the maritime fleet where his friends will hold him affectionately in their memory.
Flight Sergeant Ady Davies, Air Engineer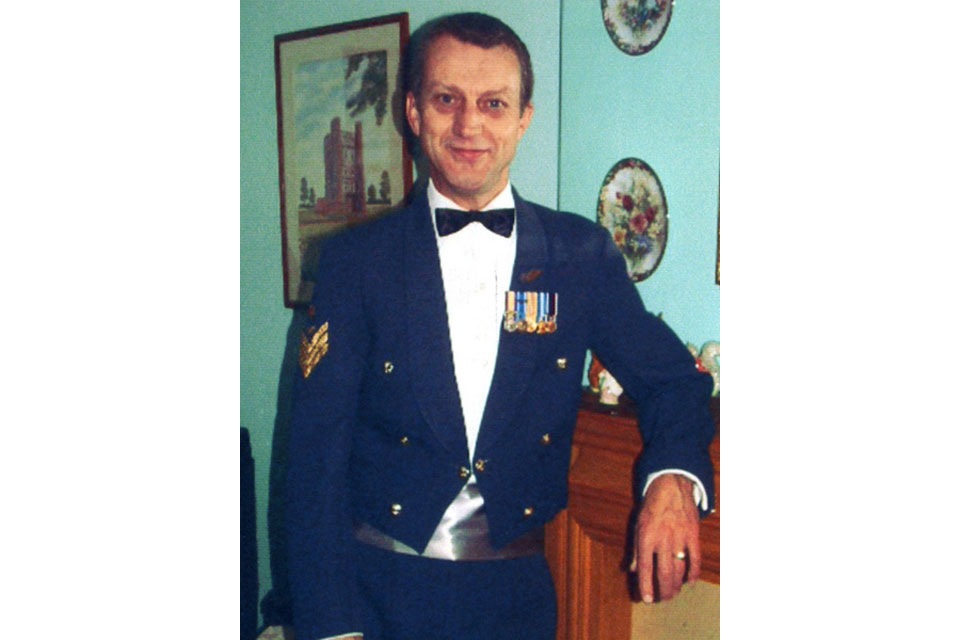 Flight Sergeant Adrian 'Ady' Davies, 49 and from Amersham, Bucks, was a dedicated family man, a loving husband and a father of four children.
In his time in the RAF he had served on both the Nimrod R1 and MR2, amassing some 7,000 hours in the air, including various appointments in an instructional role.
Ady was the epitome of the professional aviator and excelled in everything he did; a quiet person but always there with a smile, a handshake and a tip for a colleague.
His home and its ongoing renovation was always his dream and absorbed his time when he was not pursuing his flying career.
As the match secretary for the Forres Blue Fins, Ady coached many a young swimmer, including two of his daughters. Driving the length of the country to watch his daughters compete was never a problem for him. Ady will be sadly missed by all those that knew him.
Sergeant Benjamin 'Tapper' Knight, Weapons Systems Operator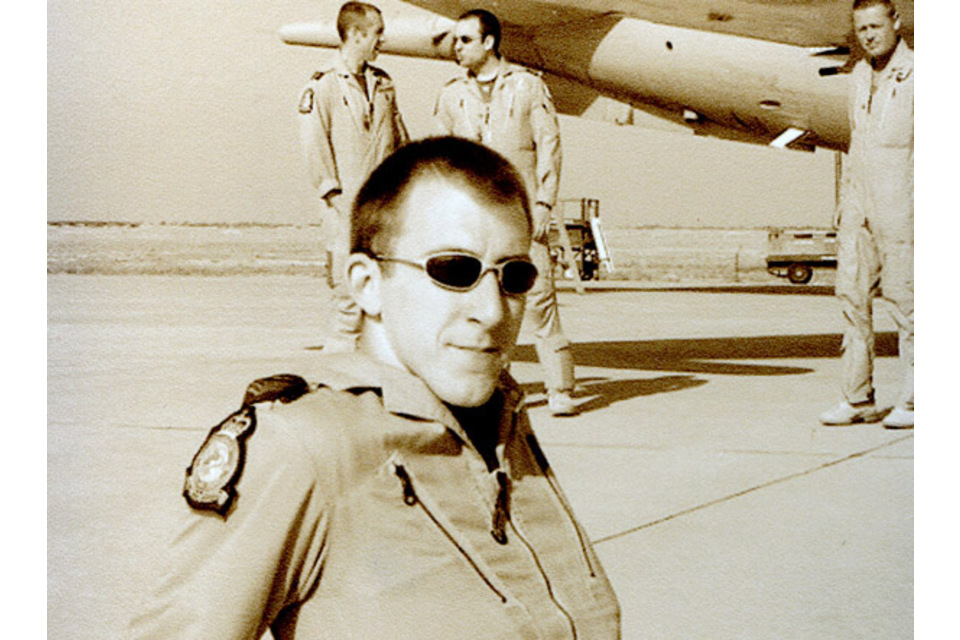 Sergeant Benjamin 'Tapper' Knight, 25, from Bridgwater, was a completely professional and incredibly enthusiastic Nimrod MR2 sensor operator who, despite his short tenure in the role, had richly deserved his rapid promotion within his crew.
Always smiling, he brought laughter and joy to all his colleagues and friends. Steadfast in his role on No 120 Squadron he was a truly outstanding Royal Air Force aviator.
He leaves behind his treasured fiancee Tania and his dearly-loved parents Trish and Graham and brothers Andy and Matt.
Sergeant John Langton, Weapons Systems Operator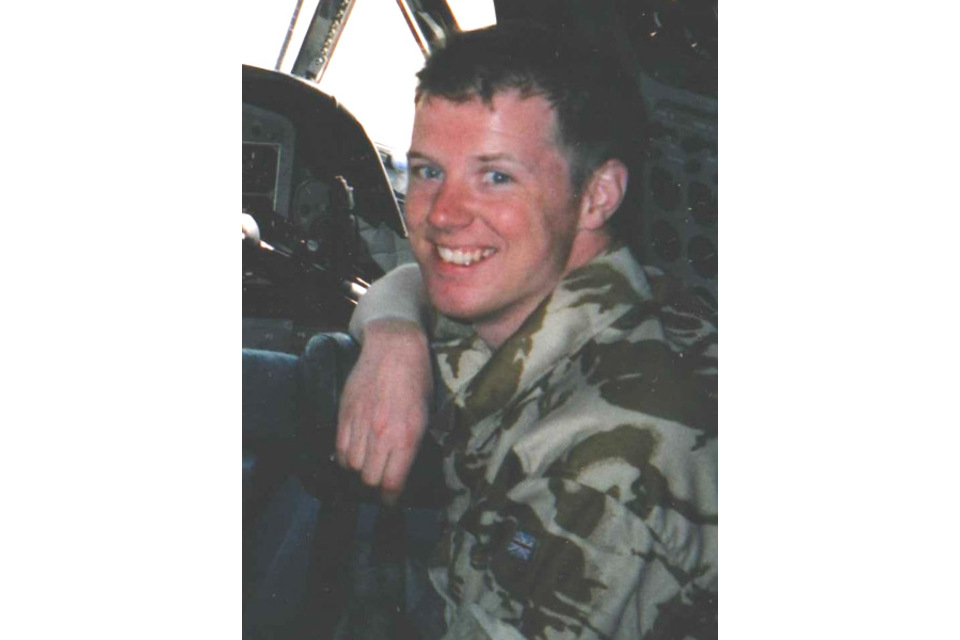 Sergeant John Langton, 29, from Liverpool was a highly professional member of the Royal Air Force who had an illustrious career as a RAF Regiment Gunner before joining No. 120 Squadron early in 2005.
He approached his role as a Front Line Aviator with the same passion, enthusiasm and skill as he approached his efforts on the football field.
'Langy' had an enthusiastic passion for fast cars and motorbikes and was extremely proud of his Yamaha R1.
An effervescent character who lived life to the full, his dream was to become a Pilot in the Royal Air Force. He was a friend to all who knew him and will be sorely missed on and off the field.
A terrible loss to all, but particularly to his long time partner Kate, his parents Margaret and Joe, his brother Steve and sister Christine.
Sergeant Gary Quilliam, Weapons Systems Operator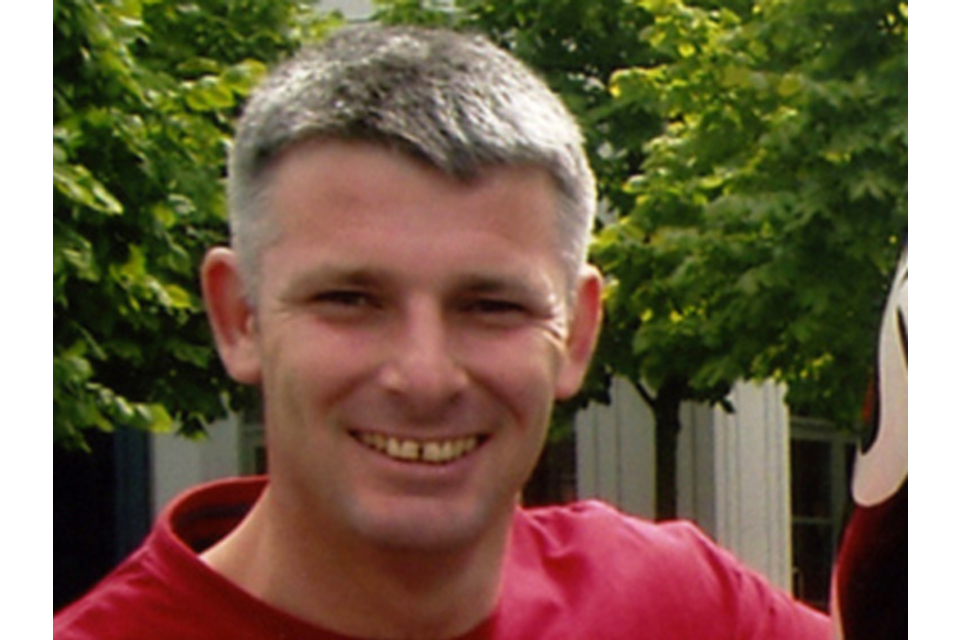 Sergeant Gary Quilliam, 42, was originally from Manchester. Gary, or 'Q' as we all knew him, was in the best sense of the word a 'character'. His dry wit, sense of humour and smile were his trademark, and all went towards making him an undoubtedly warm and lovely person.
Gary was an experienced SNCO who had recently returned to the job he loved - on the Front Line, in his third tour of duty on the Nimrod MR2.
Gary was an extremely popular individual not just on the Squadron, but especially amongst his many friends in the RAF sub-aqua fraternity. This was the sport in which he excelled, sharing his experience with countless people over his years as a Kinloss club instructor.
A devoted and committed family man, he leaves behind his wife, Rayna, and daughter, Angela.
Corporal Oliver Simon Dicketts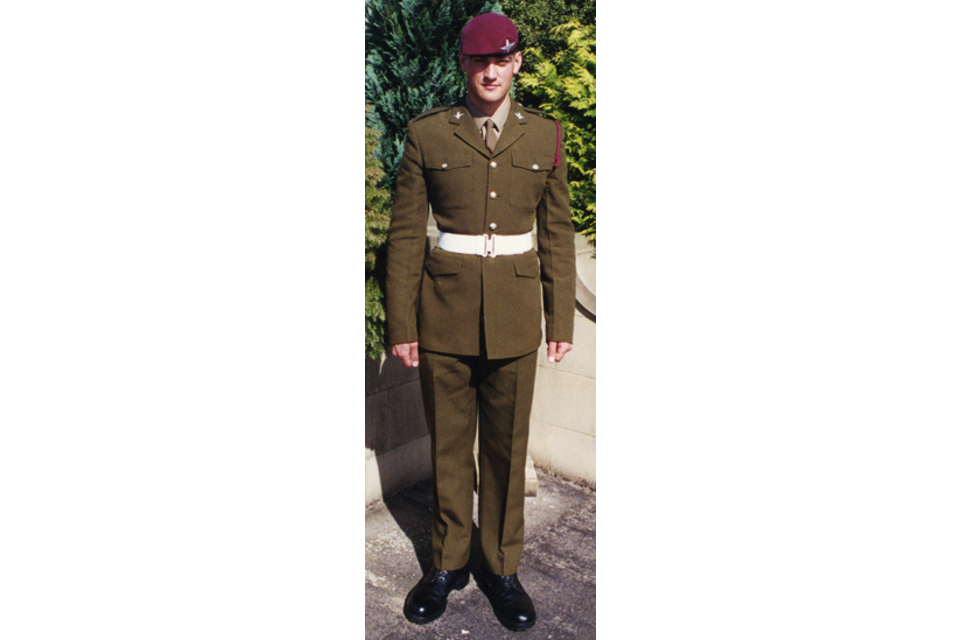 Corporal Oliver Simon Dicketts joined the Parachute Regiment in 2000 and after completing his training in 2001 was posted to 1st Battalion The Parachute Regiment in Dover.
In addition to deploying on exercises to Kenya and the USA, he quickly accumulated a broad range of operational deployments. These included Iraq, Northern Ireland and Afghanistan and his operational performance was invariably of the highest order.
Throughout his career he demonstrated ability beyond his age and rank. A loyal, brave, intelligent and dependable man he was an outstanding soldier with a bright future ahead of him.
He will be sadly missed by all who had the good fortune to know him.
Marine Joseph David Windall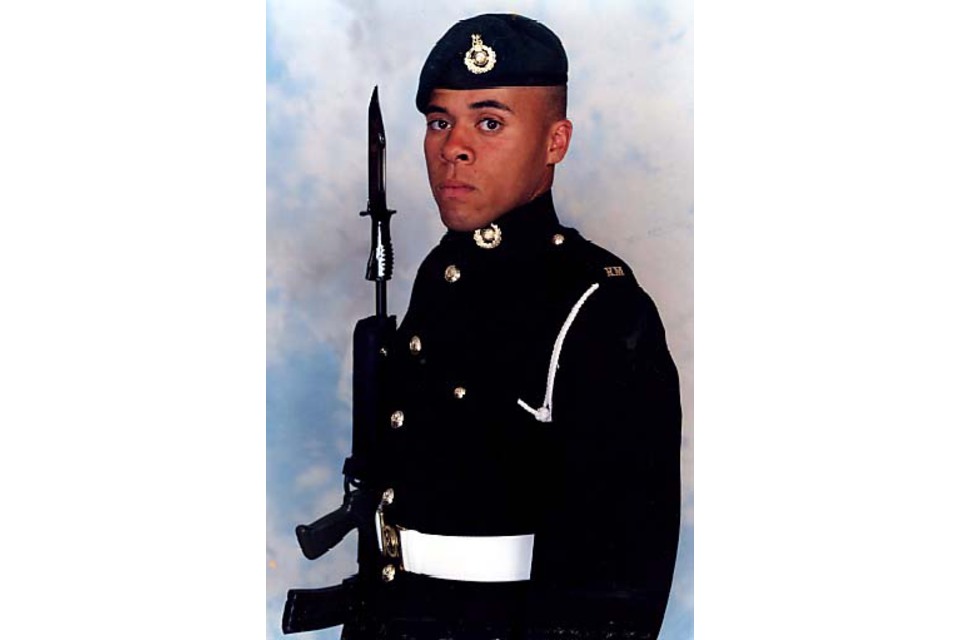 Marine Joseph 'Joe' David Windall was born on 18th April 1984. He joined the Royal Marines in November 2002, completing Recruit Training in June 2003.
After a short period of time working at RM Stonehouse, Plymouth, he successfully completed a Signaller Class 3 course enabling him to be employed as a communicator in all parts of the Corps. Since completing this course Marine Windall had been busy deploying all around the world for training exercises and operational tours.
An intelligent individual with a mature attitude, Marine Windall was often employed on tasks requiring the ability to work unsupervised and with a great deal of initiative.
Enthusiastic and with an amicable attitude to life, Joe was an immensely popular member of the Royal Marines, and will be sorely missed.
The media are asked to respect the wishes of the families that they are not approached by the media at this difficult time.
Published 3 September 2006
Last updated 19 August 2013
+ show all updates
Home town of Flight Lieutenant Gareth Rodney Nicholas changed from Redruth to Newquay at the request of his widow
First published.