Five personnel in Basra helicopter crash named
It is with very great sadness and regret that the Ministry of Defence has confirmed the names of five British personnel killed following the crash of a Lynx helicopter in Basra City on Saturday 6 May 2006.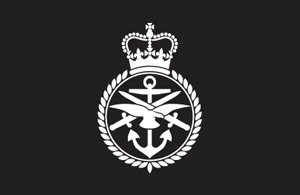 They are Wing Commander John Coxen RAF; Lieutenant Commander Darren Chapman RN; Flight Lieutenant Sarah-Jayne Mulvihill RAF; Captain David Dobson AAC and Marine Paul Collins.
Wing Commander John Coxen
Wing Commander John Coxen, from Royal Air Force Benson, was born in 1959. Originally from Liverpool, he joined the Royal Air Force, upon completion of Initial Officer Training, in January 1983.
Throughout his years in the Air Force, John flew a number of helicopter types on a range of operations, including the Puma, Merlin and Chinook, on 7 Squadron at RAF Odiham and 18 Squadron at RAF Gutersloh. He also commanded 1 Squadron at No. 2 Flying Training School at RAF Shawbury. Well known for his high standards, he had a gift for developing his students to their full potential; indeed many of today's front-line Royal Air Force helicopter pilots owe their achievements to his dedication and skill. He joined 28 (Army Co-operation) Squadron as one of the first aircrew to join the squadron when it was formed to bring the new Merlin helicopter into RAF service, and made a valuable contribution to the unit's development. Throughout his time at the front-line, John developed a persona that was greatly respected and well-liked by all who flew with him, peers and students alike.
On promotion to Wing Commander, John worked in the Ministry Of Defence where his duties included: the development of Defence policy for operations in Iraq and Afghanistan; crucial work in the formation of a UK combat search and rescue capability; and vital airworthiness advice for all Royal Air Force helicopters. He attended the United States Air Force Staff College at Montgomery, Alabama. On completion of this course, he brought his wealth of knowledge and experience back to Royal Air Force Benson and took up the post of Officer Commanding Rotary Wing Operational Evaluation & Training Unit and Support Helicopter Standards Evaluation Wing in February 2005.
Group Captain Duncan Welham, Station Commander Royal Air Force Benson, said of him:
John's reputation across the Support Helicopter Force and Royal Air Force was second to none. He was a unique individual, humble and courageous. The world will be sadder place without him.
A true professional at work in all that he touched, he was outwardly quiet, but always had a twinkle in his eye that gave away a mischievous and dry sense of humour. He could always see the fun in any situation. A truly devoted husband, John enjoyed family life to the full with his wife Agnes and will be sadly missed.
Lieutenant Commander Darren Chapman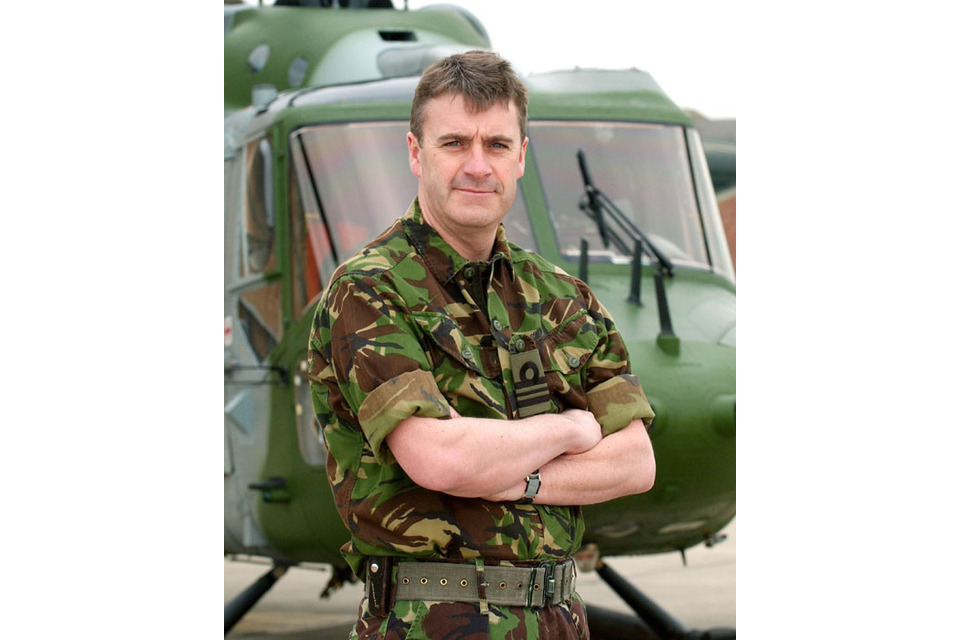 Lieutenant Commander Darren Chapman, Royal Navy, was the Commanding Officer of 847 Naval Air Squadron based at Yeovilton. He was aged 40, and was married with three children.
Having worked his way up through the ranks from Able Seaman, Darren assumed command of 847 Naval Air Squadron in December 2005, having previously served as a staff officer within the Joint Helicopter Command. Recently qualified on the Lynx Mk7, he had extensive experience as a helicopter pilot and was a Qualified Helicopter Instructor and Helicopter Warfare Instructor. Most of his flying experience was on the Sea King Mk4 Commando helicopter and he had served with the Commando Helicopter Force squadrons and on exchange with the United States Marine Corps. He had extensive operational experience, serving as a Sea King pilot in the first Gulf campaign in 1991, on operations in the Balkans during the mid-1990s, returning to Iraq for Operation Telic in 2003; he had recently arrived back in Iraq for this latest deployment. He had also served as the Senior Pilot of 845 Naval Air Squadron in 2001.
Colonel John McCardle Royal Marines, Commanding Officer of the Commando Helicopter Force, said of him:
Darren was a consummate professional and was highly regarded by all of his Squadron personnel and also within the broader helicopter community. A larger than life character, he had a tremendous ability to make people laugh and could communicate easily with those in his charge, regardless of rank. Our thoughts are with his adored wife Liz and his beloved children Chloe, Ben and Georgina.
The family of Lieutenant Commander Chapman have issued the following statement:
We are deeply shocked and devastated at the untimely and tragic loss of Darren. He was a fantastic father, husband, son and friend who was deeply committed to family life; always there for those who needed him, nothing was ever too much trouble.
Outgoing, gregarious and always joking, he was the consummate entertainer who touched and enriched many peoples' lives. Equally committed to his life as an Officer in the Fleet Air Arm, he adored flying in the Service and we can rest assured that he died doing the job that he so loved.
Our thanks go to all for the kind thoughts and messages we have received and we would ask that our family's privacy is respected to allow us time to grieve.
Captain David Dobson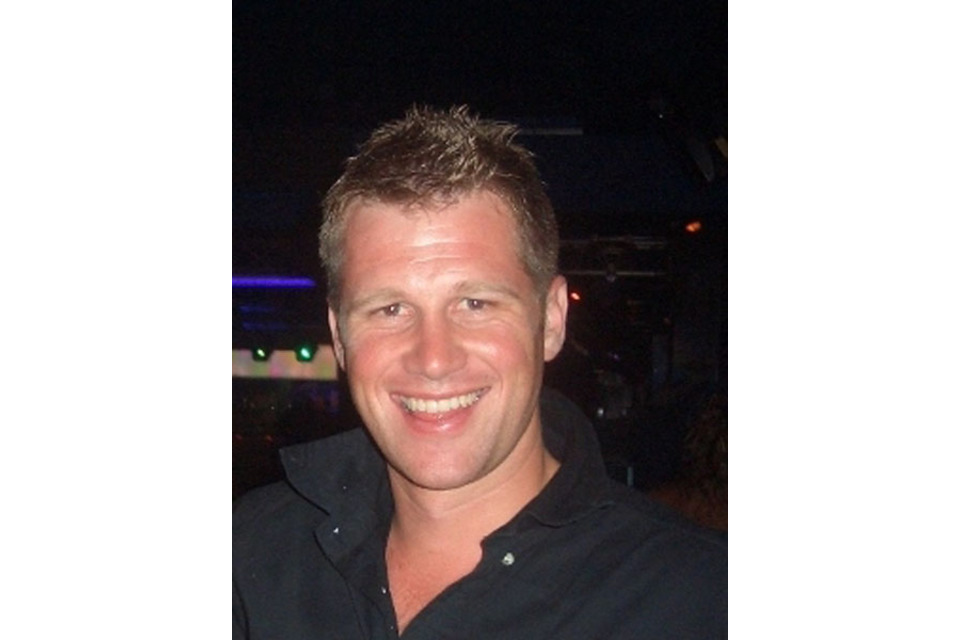 Captain David Ian Dobson, Army Air Corps, aged 27, was serving as a pilot with 847 Naval Air Squadron, based at Royal Naval Air Station Yeovilton. He was single.
Dave, or Dobbo as he was known in the Squadron, joined the Army in January 2001 and on completion of his officer training at Sandhurst was commissioned into the Army Air Corps. He completed his flying training and qualified as a Lynx helicopter pilot in December 2003. He then served with 5 Regiment Army Air Corps in Northern Ireland as a Lynx pilot, receiving the General Service Medal (NI). On completion of this two-year operational tour of duty, he joined 847 Naval Air Squadron in March 2006 as a Flight Commander of the Air Door Gunner Flight and immediately deployed on operations to Iraq. An impressive young officer, he was a keen sportsman and represented the Army at Basketball and the Army Air Corps at Cricket.
Colonel John McCardle Royal Marines, Commanding Officer Commando Helicopter Force, said of him:
Although only with the Commando Helicopter Force for a short period of time, David had made a most impressive start in 847 NAS. Extremely well respected, he approached all his duties with tremendous levels of enthusiasm, displaying a positive attitude and ready cheerfulness.
Flight Lieutenant Sarah-Jayne Mulvihill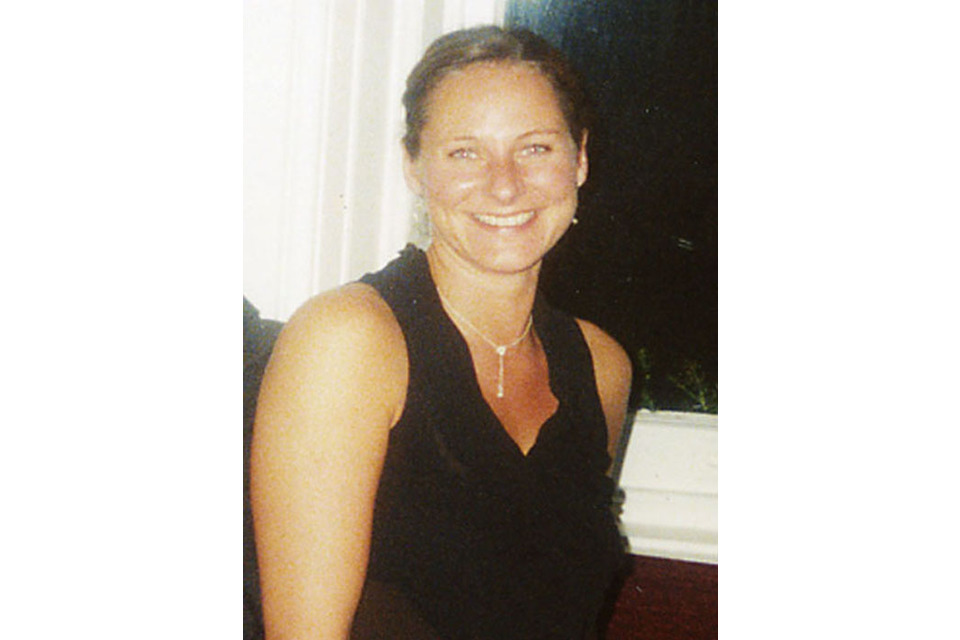 Flight Lieutenant Sarah-Jayne Mulvihill, aged 32, served as a Flight Operations Officer at Royal Air Force Benson.
Born in Canterbury, Sarah-Jayne joined the Royal Air Force as an airwoman in May 1997 and on completion of her basic training was posted to RAF Coningsby in October 1997.
An ambitious and extremely competent airwoman, her potential was quickly recognised and she was selected for Initial Officer Training in October 2001. Upon graduation in April 2002, she was commissioned into the Air Traffic Control Branch. Following a change in specialisation in March 2003, Sarah completed her Flight Operations Officer Training and was subsequently posted to RAF Northolt where she began her first commissioned tour as an Operations Officer. From here she deployed to Iraq for the first time.
Posted to RAF Benson in May 2005, she made an immediate and impressive impact as the Flight Operations Officer on 28 (AC) Sqn. She rapidly became a trusted and well-liked member of the team, and deployed to Kenya for an exercise in Autumn 2005. Here she worked closely with the British Army controlling an exercise for the Royal Air Force Merlin helicopters, whilst taking the Army on in every sense. She outran them in the 'morning mile' and shone brightly as a strong staff officer amongst the Army's best. Sarah-Jayne was keen to again put her knowledge and experience to the test and she returned to Iraq in the operations officer role earlier this year.
Group Captain Duncan Welham, Station Commander Royal Air Force Benson, said of her:
Sarah-Jayne was one of the Royal Air Force's finest: courageous, upbeat and unselfish. She was a dedicated officer who will be missed by us all.
Whilst at Benson Sarah-Jayne's lively character and commitment to colleagues and friends made her extremely popular both in the workplace and across the wider station community. There was nothing that she would not tackle and her contribution to all aspects of life and work was actively sought, valued and appreciated. She was a keen sportswoman who enjoyed running, rowing and football. She leaves behind a devoted husband Lee, also in the Royal Air Force.
Her husband, Lee, released the following statement:
Sarah was my best friend and my most beloved wife. She was also an adored daughter and sister, highly loved and respected by all who had the pleasure of knowing her.
Her love of sport and outdoor activities was only outshone by her commitment to the Royal Air Force, of which she and I are extremely proud to be part.
Her loss has greatly affected and impacted on more people than anyone can comprehend.
On behalf of her close family and friends we would like to express our gratitude and heartfelt thanks to all those people who have expressed their sympathy at this most difficult of times whilst also wishing to thank all in the MOD, at every level, for their most gracious respect and support.
It is at this time that we would also like, and request, that all media respect our family and friends' privacy, allowing us to grieve for a most wonderful person.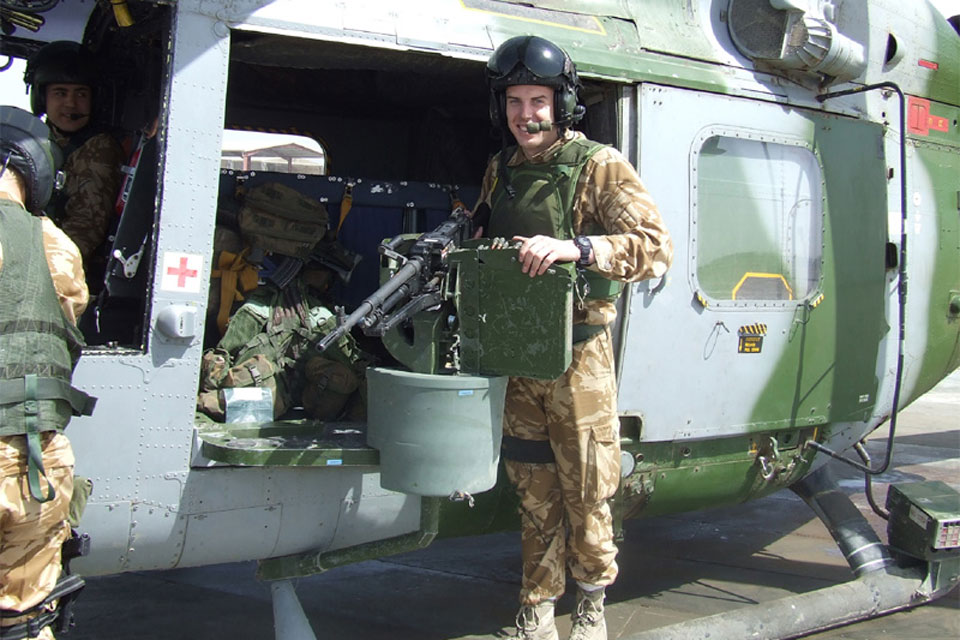 Marine Paul Collins
Marine Paul M Collins, aged 21, served as an Air Door Gunner with 847 Naval Air Squadron. He was single and based at Royal Naval Air Station Yeovilton.
Paul Collins joined the Royal Marines in June 2003. Having won his green beret in February 2004, he joined M Company of 42 Commando Royal Marines, based at Bickleigh Barracks in Plymouth, as a Team Radio Operator. In a very short time he proved himself to be a very capable and professional individual. His Company commander at the time reported him to be a very fit, polite and courteous marine who was enthusiastic and confident in all that he did. Marine Collins was a popular member of his company, with a large circle of friends and noted for his support of others.
He joined 847 Naval Air Squadron in September 2005 and soon after qualified as an Air Door Gunner, deploying to Norway earlier in the year before assuming his role in Iraq in March 2006.
Colonel John McCardle Royal Marines, Commanding Officer Commando Helicopter Force, said of him:
Paul was the epitome of what the Royal Marines represent. A fit, intelligent young man he was totally professional, in every thing he did and enjoyed life to the full. He was an extremely popular member of both his squadron and throughout the Commando Helicopter Force.
His parents have given the following tribute:
Paul was a wonderful young man and so full of potential and zest for life. He was physically and mentally strong, though this was tempered by an intelligent, thoughtful and caring nature.
He loved outdoor pursuits and from an early age of ten had wanted to be a Royal Marine. This dream was nearly spoilt due to injuries sustained in a motor cycle accident; however he fought back, recovered and fulfilled his dream passing out from Commando Training Centre on 13 February 2004. Though his time with the Corps was only short he made many good friends and was never happier than being with his 'brothers in arms'.
Paul was a much loved son and brother to Mark who will be missed greatly by all his family and friends. We would also like to express our thanks to all in the MOD for their support services and would request that the media respect our need for privacy at what is a very distressing and difficult time for us.
Published 6 May 2006