Corporal Stephen Thompson killed in Afghanistan
It is with sadness that the Ministry of Defence must confirm that Corporal Stephen Thompson from 1st Battalion The Rifles (1 RIFLES), serving as part of the 3 RIFLES Battle Group, was killed in Afghanistan on Sunday 7 March 2010.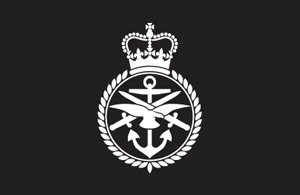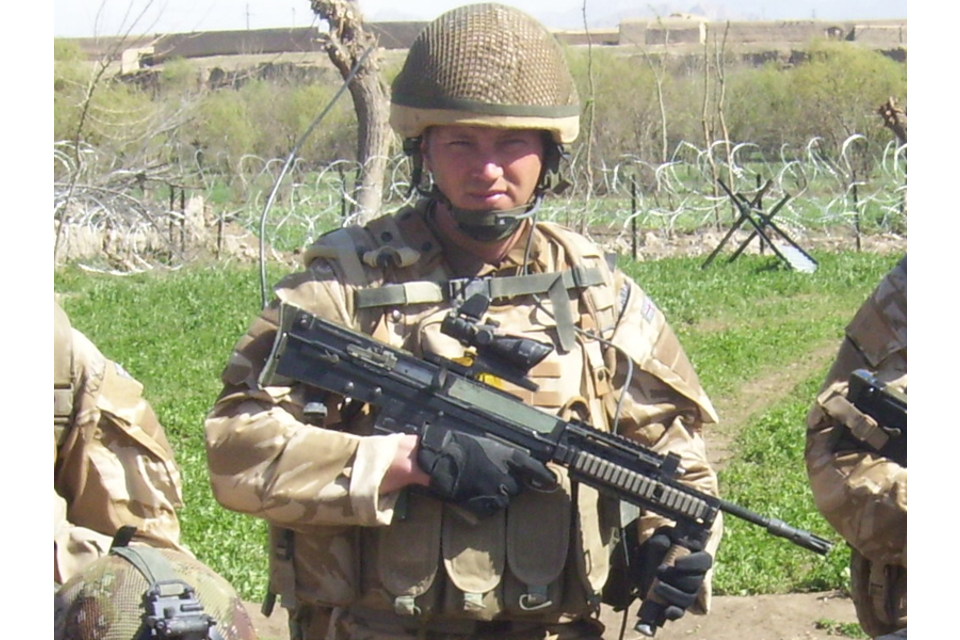 Corporal Thompson died as a result of an explosion in an area 3km south of Sangin district centre, Helmand province.
Corporal Stephen Thompson
Corporal Stephen Thompson, from Bovey Tracey in Devon, was born in Cleveland on 11 August 1978. He enlisted in the Army in January 1997 and was sent to be trained at the Army Training Regiment in Lichfield, completing his course in October that year. He joined the 1st Battalion The Devonshire and Dorset Regiment where he successfully completed a Junior Non-Commissioned Officer cadre, earning him promotion to Lance Corporal.
Corporal Thompson then completed the Section Commanders' Battle Course before being posted to the Infantry Training Centre in Catterick to train recruits. He returned to 1 RIFLES in January 2010 before volunteering to deploy as a battle casualty replacement for 3 RIFLES.
Corporal Thompson joined A Company, 3 RIFLES, in February and was working with 2 Platoon out of Patrol Base Almas in Sangin when he was tragically killed while on patrol by an improvised explosive device.
He leaves behind his mother and father, Carol and Peter, brother Philip, sisters Claire and Helen, and his son Ewan.
His parents have made the following statement:
We are so very proud of our son Stephen and all that he achieved. He lived life to the full and died doing the job he loved.
He will be sorely missed by his mum and dad, brother and sisters, his son Ewan, and all of those who had the pleasure of knowing him. Always in our hearts.
Lieutenant Colonel Nick Kitson, Commanding Officer, 3 RIFLES Battle Group, said:
Corporal Stephen Thompson joined us just over a month ago, thirsty for operational experience having spent two years instructing recruits at Catterick. I couldn't have asked for a better Non-Commissioned Officer to come out and take command of one of my sections. Enthusiastic, professional and brave, he was a great influence on the section he was commanding, and on his new platoon.
Go-getting and committed, he embraced the challenge of operating in one of the most demanding environments, within this most demanding of operational theatres. Dedicated to his job, his only thoughts were for the effectiveness of his team in bringing a better future for the oppressed people of Sangin.
"In the short time he was with us, Corporal Thompson had made a lasting impact. His loss is another blow to this Battle Group and our nation but we shall continue his noble work undaunted. He will be sorely missed by those in 2 Platoon but also across the whole Battle Group.
Our thoughts and prayers are with his son Ewan, his parents and his loved ones. We know that they will remember him as we do, with pride and nothing but admiration.
Major Tim Harris, Officer Commanding, A Company, 3 RIFLES, said:
Corporal Thompson was only with A Company for a short while, but such was his quality that he made an instant impression on everyone he met. He came to us from 1 RIFLES, via a posting at the Infantry Training Centre, where he was responsible for training many fine young Riflemen.
In my dealings with him I recognised the qualities that mark out an outstanding soldier and leader of men; he was courageous, intelligent, compassionate and fiercely loyal. It is a mark of the man's abilities that in only four weeks he had shaped his new section into a well-motivated and balanced fighting unit.
Having already passed the demanding Platoon Serjeants' Battle Course in Wales he was already qualified for promotion to Serjeant, a job he was supremely suited for. I have no doubt that he would have had an illustrious career with 1 RIFLES.
Although I cannot claim to have known him well, I feel privileged to have served with him and I hope that his family can take some consolation from the knowledge that he died a soldier, leading his men as only he knew how, and doing an important job which those of us he leaves behind are committed to finish.
He will live long in our memories; he is a part of Rifles folklore, leaving as he does friends across the regiment who will dearly miss him. My thoughts and prayers are with his friends in 1 RIFLES and most importantly his family at this difficult time.
Second Lieutenant Peter Cay, 2 Platoon Commander, said:
Corporal Thompson arrived in Patrol Base Almas having volunteered to come out as a battle casualty replacement at the beginning of February. From the first time I met him, Tommo came across as a highly professional soldier who was dedicated to his job.
"As I got to know him better during the following weeks I could see this dedication and knew that if I asked him to do something he would crack on and get it done to a high standard. As well as this aspect to his personality, he also had a great sense of humour, which he often used to liven up my evening briefings.
"I think it was this side of Tommo which made him a well-liked section commander by his blokes, and his loss has left a gap in the platoon that will be hard to fill. My thoughts are with his family and friends at this very difficult time. I hope it is some consolation that he will be remembered forever by the lads for his great leadership throughout his time here."
Serjeant Kevin Foxton of A Company, 3 RIFLES, said:
I first met Stephen Thompson at the beginning of last year, during my time at ITC [Infantry Training Centre] Catterick. We were section commanders in different platoons, but we'd often meet during our weekly Rifles Instructors' breakfast in the Vickery Club or in passing around Vimy Barracks.
On these occasions Stephen and I would swap notes on the other cap badges we were working with and laugh at each other's tales of woe. Stephen's theory was that exercises run by other 'chippy' cap badges were never as good as if The Rifles were running it!
In my view, Stephen was a 'Grade A' instructor for his recruits; he constantly strived to make them better, not just within his platoon but to be the best of the Rifles and ITC. He gave up his own free time to enable his weaker recruits to get that extra bit of training.
Looking back it was for the best, as his pass-out rate was high. A thing I noticed about his recruits wasn't just the amount he passed out but the quality he was giving the Rifle battalions, which in itself is a testament to his character.
His attitude towards the training of recruits, how he went about his business, and his general personality were things all other instructors of all cap badges could look towards for guidance. In essence, he was the instructor's instructor and a template for others to strive to be like. His peers respected him and his recruits looked up to him as if he was God himself.
I was therefore pleased to see Stephen arrive at Nolay along with Andy Hill. I'd just come off duty and was walking towards the cookhouse; as I walked past the accommodation block I heard two voices shout, 'OI OLD MAN', and I saw Stephen and Andy stood at the top of the steps grinning like two cats with cream! The three of us stood for about 30 minutes catching up in general and I was quizzed about 2 Platoon who they were going to join.
"I knew that 2 Platoon were gaining two excellent section commanders, especially as Stephen was 'seniors qualified' and would help carry the responsibility of patrolling out of PB [Patrol Base] Almas. He's the sort of bloke who, even if his Platoon Serjeant had said, 'No, I'm okay thanks mate', he'd still go and do something to make things go easier, smoother.
He was simply the type of bloke who'd happily take someone else's burden to make their lives easier.
My thoughts go to his family right now and I will sorely miss Stephen.
Serjeant Dean Holgate, 2 Platoon Serjeant, said:
Corporal Thompson (Tommo) came to 2 Platoon, A Company, 3 RIFLES from 1 RIFLES; he was only with us for a short time. He was a Rifleman of the highest quality, very funny and a top lad. My thought goes out to his family. He will be missed.
Corporal Andrew Hill of 2 Platoon said:
Having known Corporal Thompson, 'Tommo', since Christmas of 2007 whilst being posted at the Infantry Training Centre Catterick, it was good to see him at Brize Norton waiting to fly to Afghanistan as an individual reinforcement for 3 RIFLES; it was even better to find out we were to be placed into the same platoon, he always had a good crack about him whilst in Patrol Base Almas, no matter what was going on.
He was a highly-skilled section commander who got the best from his team. He was a good friend and earned the respect of all of 2 Platoon in the short time he spent out here. It was an honour to have served with Tommo operationally; he will be severely missed by all.
Corporal Ben Hall of 2 Platoon said:
In the short period of time Tommo was with 2 Platoon, I got on with him like a house on fire. He was always coming out with one-liners that had us in clip laughing. He was a great bloke and fitted right in with our platoon. It was a privilege and an honour to have served and fought side by side with you, mate. Ben.
Lance Corporal David Hopkinson of 2 Platoon said:
In memory of Corporal Thompson, AKA 'Tommo'; he was an awesome section commander and a very funny man with a great sense of humour.
I only knew him for a few weeks but in the time I did know him we got on really well, even though he was not 3 RIFLES; a space has appeared in the platoon because he was a great bloke and was liked instantly. You will be missed mate and all my thoughts are with your family.
Lance Corporal Thomas Robson of 2 Platoon said:
Corporal Thompson, or 'Tommo' as he came to be known to us, came to us as a section commander from 1 RIFLES. I only knew him for a short while but in that time I got to know him, and I realised he was a gleaming bloke.
We were both in the Devon and Dorsets before the amalgamation so straight away we had something in common. It's a devastating loss to our section. I will always miss his wicked sense of humour, sarcasm and his ever chilled out attitude to life.
My thoughts go out to his loved ones and to his battalion who have obviously lost a key member of their team. You will forever be remembered in this platoon for your professionalism and bravery. RIP Tommo.
Lance Corporal Daniel Ritchie, 2 Platoon Medic, said:
I only knew Tommo for a short while and have to say he was about as genuine as they come and one of the funniest people I have ever met. I always enjoyed having a chat with him as he was always so chilled out and approachable.
We made some mean bread together too, even if it was a bit burnt! It's been a devastating blow to lose him, and I speak for everyone that he will be sadly missed. We will remember him.
Lance Bombardier Nicholas Arnold, A Company Fire Support Team, said:
I had only known Tommo for a month; however we got on well together instantly due to the fact that his parents live in the town where I grew up.
We knew some of the same people and I remember meeting him in the Thatch Inn, which was the local pub back at that time. We often found ourselves speaking about home and were planning to meet up and reminisce about our time out here together. He was a good man and will always be remembered by me.
Lance Corporal Thomas Cook, Mortar Platoon, said:
I had only known Tommo a short time; barely three weeks. In that time I spent many hours in a sanger talking and getting to know him. I found that he was a man who had completed PSBC [Platoon Serjeants' Battle Course] and then volunteered to come out on Op HERRICK 11 to help lads he had never even met.
He fitted straight in, getting the respect of the lads instantly, leading his section on what can be extremely dangerous patrols. That was Tommo - brave, caring, and a man I only knew a short time but will never forget. My thoughts are now with his family. RIP Tommo.
Secretary of State for Defence, Bob Ainsworth, said:
I was deeply saddened to hear the news of Corporal Stephen Thompson's death. He was clearly a talented soldier with a gift for leadership and I have no doubt that he would have had a glittering career in the Army ahead of him.
"His loss will be keenly felt and my thoughts are with his family and friends at this difficult time."
Published 9 March 2010