Corporal Lee Churcher dies in Iraq
It is with immense sadness that the Ministry of Defence must confirm the death of Corporal Lee Churcher on Thursday 11 December 2008 while serving on operations in Basra, southern Iraq.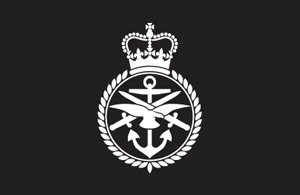 Corporal Churcher, who was serving with Headquarters 20th Armoured Brigade, was found at Basra's Contingency Operating Base having suffered a gunshot wound. Immediate medical assistance was provided, but sadly he was declared dead at the scene.
The incident, which occurred at approximately 2200 hrs local time, will be subject to a full investigation. No enemy forces were involved and there is no evidence to suggest that anyone else was involved.
Corporal Lee Churcher, Royal Engineers
Corporal Lee Churcher enlisted into the Army in June 1994 and, after completing his initial training, was posted to Terra Troop, 13 Squadron, 42 Engineer Regiment (Geographic). Showing early technical flare, he was apparently well-suited to the Military Geographic field. Hard work and natural aptitude saw him rise rapidly through the ranks to Corporal, when he took the opportunity to move into the developing field of Information Technology (IT). His posting led him to a demanding job working as an Application Specialist with the Bowman Communications training team in the UK.
In September 2007 Cpl Churcher joined HQ 20th Armoured Brigade (The Iron Fist) in Sennelager, Germany, where he was employed as an integral member of the Bowman training team. In this role his responsibilities required him to deliver training and mentoring to brigade units during a complicated IT conversion programme - a role which required enthusiasm and dedication.
In November he deployed to Iraq with HQ 20th Armoured Brigade and was in the first month of a six-month tour as a member of the Brigade Headquarters staff.
He was employed in the complex area of surveillance and reconnaissance where he applied his skills to controlling Unmanned Aerial Vehicles to protect deployed troops on the ground. Following the tour of Iraq he had planned to transfer to the RAF and continue his development in the Intelligence, Surveillance and Reconnaissance field.
Cpl Churcher was a keen rugby player and cricketer, with sports memorabilia and trophies decorating the walls of his room at his barracks in Germany. His two children meant everything to him and he would take any opportunity to proudly show photographs of them to his friends and work colleagues. He was 32 years old and separated.
20th Armoured Brigade's Chief of Staff, Major Chris Bell OBE, said:
Corporal Churcher was held in great affection by those who knew him in the Headquarters. He had a relaxed confidence and had risen to the challenges of working within a vital team and delivering a key capability to this operational theatre. Our deepest sympathy goes out to his family, particularly his two young children to whom he was very close.
Cpl James Williams Royal Logistic Corps, a friend and colleague, added:
When I arrived at my new post I was greeted by Lee's friendly, smiling face. I looked up to him - he was a larger-than-life personality who I felt comfortable to be around.
John Hutton, Secretary of State for Defence, said:
I was very saddened to hear about the death of Corporal Lee Churcher. He has been described to me as larger-than-life, committed and confident and my thoughts are with his family, friends and his colleagues in Headquarters 20th Armoured Brigade.
Published 13 December 2008