Corporal Joseph Etchells killed in Afghanistan
It is with great sadness that the Ministry of Defence must confirm that Corporal Joseph Etchells of 2nd Battalion The Royal Regiment of Fusiliers was killed in Afghanistan on Sunday 19 July 2009.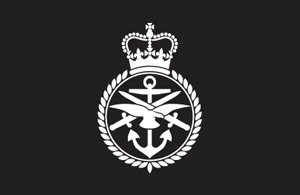 Corporal Etchells, aged 22 from Mossley, Greater Manchester, was killed as a result of an explosion that happened whilst on a foot patrol near Sangin, northern Helmand province.
Corporal Joseph Etchells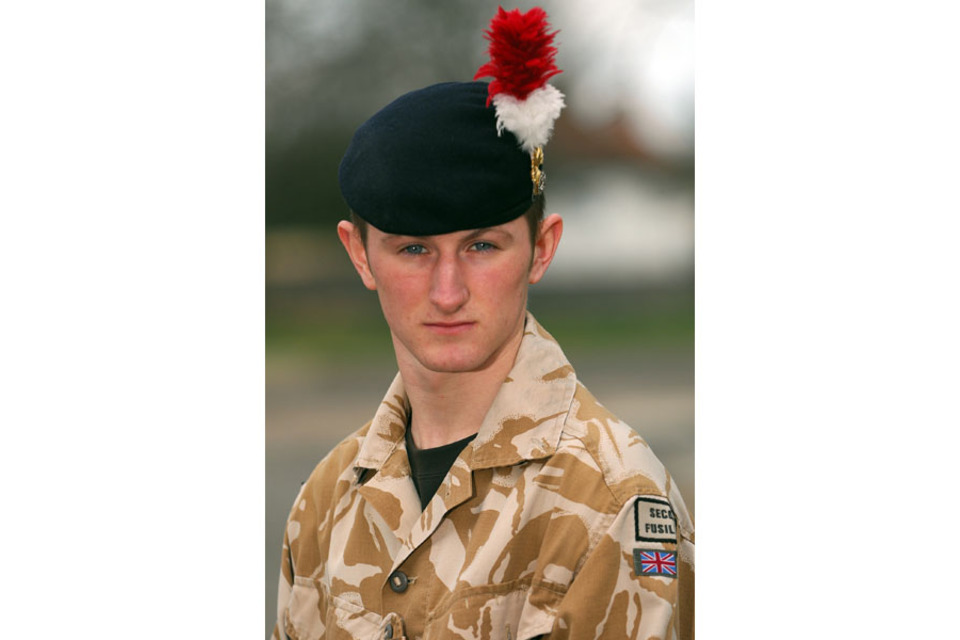 Corporal Etchells, or "Etch" to his mates, was born on 23 March 1987. He joined the Army in December 2003, and on successful completion of his infantry training at Army Foundation College, Harrogate, was posted to 2nd Battalion The Royal Regiment of Fusiliers later that year. He was always eager and proud to be a Fusilier and Infantryman.
On arrival in the Battalion, Cpl Etchells joined B Company 6 Platoon in Palace Barracks, Belfast subsequently moving to with the Battalion Cyprus. Whilst in Cyprus he deployed with A Company Group to Now Zad, Afghanistan in 2006 as a Fusilier in 6 Platoon. He returned to Cyprus from Afghanistan and in June 2007 he passed his Junior NCO cadre moving to A Company on promotion.
Whilst in Cyprus he represented the Battalion and Garrison side at cricket and was an active member of the Battalion cross country team. In late 2007 Cpl Etchells deployed to Jordan on Exercise Saffron Sands and showed huge potential for the future in his Army career. On the Battalion's return from Cyprus to UK he secured a place on the Section Commander's Battle Course in June 2008 a course he passed with ease and was promoted to Cpl soon after.
When called on to deploy to Afghanistan again, he was the ultimate professional ensuring his Section were fully prepared for their role in Helmand. His dedication and loyalty to his men was evident from the moment he took over his Section. Cpl Etchells was an enthusiastic and dedicated individual who loved his job, cared about his men and was the consummate professional. He will be sorely missed.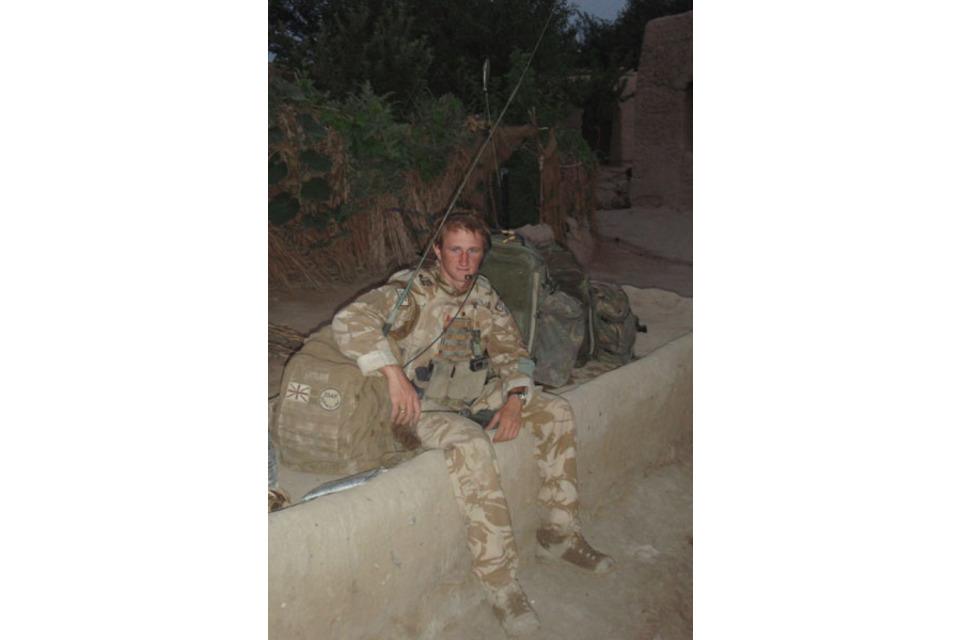 Lieutenant Colonel Charlie Calder, Commanding Officer, 2nd Battalion The Royal Regiment of Fusiliers said:
Corporal Etchells was a remarkable young man. He showed a gift for soldiering that touched all who worked with him. His enthusiasm, determination, loyalty and professionalism would have seen him progress with ease through the ranks. Above all he will be remembered for the friendships that he easily made; at home, in barracks or facing daily adversity in Afghanistan.
The Battalion; his friends mourn his loss. However our loss is nothing compared to the loss sustained by his fiancee, and his family. Our prayers are now for them, Julie and their daughter.
Lieutenant Colonel Rob Thomson MBE, Commanding Officer, 2 RIFLES Battle Group said:
Cpl Etchells was one of those heroic men who never made a fuss and who always exceeded what we asked of him; and we have been asking a lot of him this summer. Cpl Etchells was a tough, wiry, charming JNCO who oozed friendship in a sort of 360 degree way; he cared down, across and up the chain of command.
This was quite a singular approach but it gives you the mark of the man. He has made a real difference for the benefit of the Afghan people here. He wore his responsibilities enviably lightly and his Fusiliers adored him for the fact that he was the consummate section commander.
Their grief at this tragic loss is heart-breaking but his valiant Fusiliers know that Etch would want them to get back into the mix straight away and that is what his heroes will do in memory of a man who has given his life in the service of his country.
Our thoughts and prayers must now be with his beloved fiancee, Julie, and her daughter.
Lieutenant Alan Williamson, Platoon Commander, 3 Platoon, A Company 2RRF, 2 RIFLES Battle Group said:
Cpl Etchells was an outstanding soldier and an inspirational young section commander. At the age of 22 he was already on his third tour of Afghanistan. He always led from the front providing an excellent example to the soldiers that he commanded.
Cpl Etchells was a straight talking soldier who was not afraid to speak up for his men. No matter what the situation he always put his section first. It was a real pleasure to work with such an enthusiastic individual who really did love his job, often heard to say 'I live for this stuff.'
A commander of huge potential he was well respected by his soldiers and his commanders alike. It was obvious that Cpl Etchells had something special about him and had a great career ahead of him. He truly was one in a million and I shall miss him greatly.
Cpl Etchells's loss has left a great hole within 3 Platoon and it was a real honour to know and work with him. He was everything a platoon commander looks for in a section commander; fit, robust, keen and tactically sound. The platoons thoughts and prayers are with Julie his fiancee, their young daughter and his family during this difficult time.
Sergeant Paul Greenhalgh, 3 Platoon Sergeant A Company 2 RRF said:
To sum up 'Etch' on a piece of paper is impossible. To say that he was a naturally fit and robust soldier is an understatement. The man was a lung!
Tactically sound on the ground in any situation he had an enthusiasm for the job that was every platoon sergeants dream. He will be sorely missed by everyone he came into contact with and I know that he will be watching us where ever 3 Platoon may venture.
Captain Georges Heyes, Company Second in Command, A Company 2RRF, 2 RIFLES Battle Group said:
Cpl Joseph Etchells was one of our most promising young commanders. He was one of a new breed of junior leaders; he led with distinction, flair and with a remarkable lightness of touch. He was a naturally gifted commander who always led from the front and set the standard.
His generosity of spirit was remarkable and his enthusiasm for the job was infectious. Always the first to step up to the mark he was adored by his Fusiliers who he inspired and motivated even through the darkest of days. He was always able to get the best out of his men.
Cpl Etchells was tragically snatched from us by an IED before his already distinguished career could be fully realised. We will all miss him terribly as we uphold his memory and sacrifice and continue undaunted by the task in hand. Our thoughts and prayers are now with his family, his fiancee, Julie, and their daughter.
Warrant Officer Class 2 Wayne Caffrey, Company Sergeant Major, A Company 2 RRF, 2 RIFLES Battle Group said:
I've had the great pleasure of watching Cpl Etchells develop since day one of his arrival into the Battalion. He had become the role model for all ranks from this Battalion. His passion for sport, enthusiasm for running and his love of the Army, marked him as the very best of his peer group.
He easily completed SCBC recently, which is testament for such a capable, young, and professional soldier. There was nothing he was scared of, or incapable of doing.
He was the complete soldier. All ranks from A Company will sorely miss this rising star. It is such a tragic shame that we never got to see him in the Warrant Officer's and Sergeant's mess. He was capable of so much more, but we will never know.
Our thoughts go to his family, his fiance and their young daughter. God bless.
Cpl Tariq Malin, Section Commander A Company 2 RRF, said:
In the eleven years that I've been in the Regiment I came to know Cpl Joey Etchells well. From the start it was clear that Cpl Etchells had great aspirations and knew what he wanted from life. He was a keen, motivated and always put in 110 percent in everything he did.
He was a great sportsman always involved in playing football and cricket for the Battalion; one of his main hobbies was running. Tremendously fit he was physically and mentally strong and determined. This gave him that edge over everyone else and was always able to get that bit further.
Out of work he always socialised with everyone in the company and would always go out of his way to help the newer members of the company feel welcome and settle in. He would always speak about his family back home and how proud he was of his fiance and daughter which he loved dearly.
Our thoughts and prayers go out to all of his friends and family especially his fiancee and daughter during this hard time. It's hard for everyone that knew him, he will be missed. He has left a gap in A Company which can't be replaced; it was an honour and privilege to know Cpl Joey Etchells.
Fusilier Craig Ashwell, 2 Platoon A Company 2 RRF said:
I have had the privilege to know Cpl Joey 'Etch' Etchells for two and a half years. Ever since I first spoke to 'Etch' as he was known to his friends, we've been close. We became closer friends once the Battalion moved back to Hounslow, and often went out on the town together back home in Manchester.
Earlier this year, he came out in Oldham for my birthday. We met up in Walkabout and he lined up ten Aftershock shots for me on the bar and said, 'Treat yourself' and made me see them off, knowing full well that I hate that drink. Half-an-hour later I was in a taxi going home.
As a soldier, he epitomised the word professional. He was one of the fittest men in the company, and always aspired to be the best he could be, he looked after the newer blokes, found time for them and made sure they were squared away, because that was his nature.
His loss has left a void in the Company and the Battalion. I and many others will miss him. My thoughts and prayers are with his family and friends, his fiancee and young daughter especially. May you rest in peace my friend.
Fusiliers Darren Rushton and James Turnbull, 2 Platoon A Company 2 RRF said:
We both feel very privileged to have known and worked with Cpl Etchells. We have known him since he was a Fusilier and watched him progress through the ranks quickly with his trademark professionalism.
He was an outstanding soldier and a born leader in everything he did he striving to be at the front. He was well respected by all the lads in A Company and he will be sorely missed. He has left a massive gap in the Company which will never be filled as his drive and determination were second to none.
Outside the Army 'Etch', as he was known by all his friends, was one of the lads and always had a smile on his face. He could always make you laugh no matter the situation.
Our hearts go out to his family, his fiancee and their baby girl. He would always talk about his fiancee and how he couldn't wait to get married to the woman of his dreams and watch their daughter grow up.
He was proud of his family and we are proud to have had the pleasure of working with and knowing such an outstanding individual. In our hearts he will always remain and in our minds he will never be forgotten.
Cpl Michael Wright, Fellow Section Commander 3 Platoon A Company 2 RRF said:
'Etch' was a quality bloke and a great section commander. He was always energetic and inspiring to those he led. Etch was always having a laugh whatever it was he was doing. He was as keen as mustard.
A quality leader who led by example - he feared nothing. He was a great friend and will be missed dearly. The man was a legend.
Fusiliers Tom Swann, Jamie Connolly and Simon Annis, 3 Platoon A Company 2 RRF said:
'Etch' (Joey) was a true leader who was loved and liked by everyone who knew him and although he was only 22 he feared nothing in life. He defied science - you could put anything on his back and he would carry it.
He was ambitious and was already talking about his Platoon Sergeants Battle Course. He was a man that always led from the front. I know it sounds like a cliche but he died doing the job that he loved. Missed but never forgotten by all the people who had the pleasure to meet him. Our deepest thoughts and condolences go out to his fiancee and family.
Fusilier Kristopher Russell, 9 Platoon C Company said:
I got very close to Cpl Etchells when I was living next door to him in Cyprus. He was definitely the joker of the platoon and had a great sense of humour. As my section 2i/c [second-in-command], I learnt a lot from him, he was the best 2i/c I ever had, so clued up on his job. He did everything for the blokes.
He had a natural ability for soldiering and when things got hard he took it in his stride and rose above the challenges with flying colours. He was an inspiration to his Fusiliers and was one of the soldiers that the new lads would really look up to. He was on track for a glittering career.
It was when I was on stag with Cpl Etchells in Now Zad that I realised I had found a good mate. He put his neck on the line for me personally many times.
Cpl Etchells was my running partner for two years in Cyprus. We pushed each other so hard and got the reward when we won the "Cyprus Four Day Challenge" and the cross country league. He was great on nights out too. I remember one company boat party when me and him jumped off the boat naked in front of loads of people! We had an excellent day and that was the happiest I have ever seen him. He was in his element.
Fus Gary Farrell FSP Coy, who served with LCpl Etchells in B Coy said:
I served with "Etch" in B Coy, we joined battalion together at the same time. He was an outstanding soldier, and a great friend. He will be greatly missed but never forgotten, and he will always live on in memory.
Bob Ainsworth, Secretary of State for Defence, said:
Corporal Joseph Etchells was clearly a soldier dedicated to his men and put their wellbeing ahead of his own. His physical fitness and his ability to soldier was first class and he was clearly held in high regard by his seniors, peers and men under his command. His ambition to be the best drove him to be the best he could, something recognised by all.
His loss will be keenly felt by all who knew him and my thoughts are with his family and his fiancee and daughter.
Published 21 July 2009