Corporal John Cosby killed in Iraq
It is with immense sadness that the Ministry of Defence must confirm the death of Corporal John Johnston Cosby in Iraq on Sunday 16 July 2006.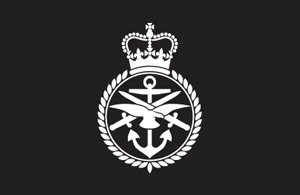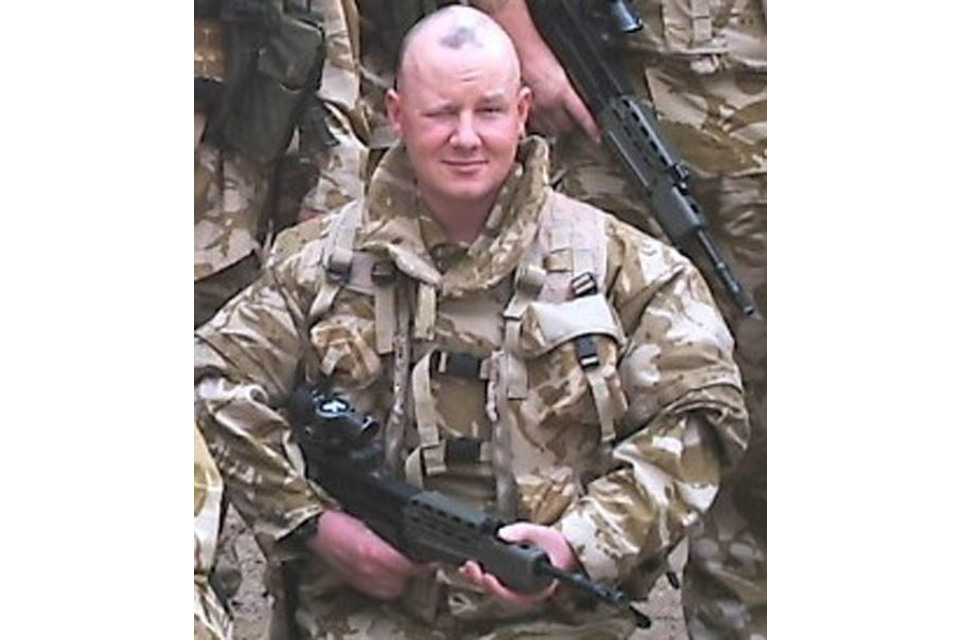 Corporal Cosby, 1st Battalion The Devonshire and Dorset Light Infantry (1DDLI), died as a result of gunshot wounds following an operation by British Forces to apprehend a key terrorist leader and accomplice in a suburb of North Basra. During the course of the operation British military personnel came under small arms fire and two soldiers sustained gunshot wounds. Sadly, Corporal Cosby subsequently died as a result of his injuries.
Corporal John Cosby was born in Belfast on 12 April 1978 and lived there until he was seven years old. His family moved to Exeter in 1985 where he spent his early years before joining 1DDLI in 1998.
He started his military career as a rifleman in an Armoured Infantry platoon in Warminster before moving to London with the Battalion for ceremonial duties. During this time he served on a six month tour of South Armagh after which he was promoted to Lance Corporal.
When the Battalion was posted to Ballykinler, Northern Ireland, Corporal Cosby was selected from the top soldiers in the Battalion to attempt selection for the Close Observation Platoon (COP). He passed the course with flying colours and went on to spend two years as second in command of a four man team on operations in the Province. He excelled in this role and it soon became obvious that he was ready to attend the Section Commanders' Battle Course in order to earn promotion to full Corporal. A capable and natural junior commander, he gained a rare Instructor's Grade Pass; a great accolade, as anybody who has done this exceptionally demanding course will know. On return to the Battalion he joined the Reconnaissance Platoon, a post reserved for the top percentage of infantry soldiers, this time achieving a Distinction on his gunnery course.
Whilst in Iraq, Corporal Cosby's experience, enthusiasm and style made him an obvious choice to be a team commander in the Brigade Surveillance Company. He excelled on the second gruelling Covert Surveillance Course and became well respected by instructors, superiors and subordinates alike. Over recent months he showed uncompromising professionalism in all aspects of his work, rising naturally to the challenges that the demanding operational theatre poses. 1st Battalion The Devonshire and Dorset Light Infantry, based in Catterick, North Yorkshire, is currently three months into a six-and-a-half month tour of Iraq as part of 20th Armoured Brigade.
Corporal Cosby, known as George to his friends, was held in great affection by all who worked with him and those that knew him. He had a relaxed confidence and a manner that was immediately appealing. 'Mateship' was important to him and the value in which he held his friends was reciprocated with equal strength. He valued the responsibility he felt for his peers and his subordinates more than his own well-being. Early on in the tour he said to a fellow team commander, "as long as my team goes home safely and my friends go home safely, my job is done".
John was very compassionate and there was something infectious in him that people couldn't help but like: his determination, his awkward sitting style, his scruffy appearance, his inability to tan even in the desert, his honesty, his lack of sporting prowess, the constantly burning cigarette, the regular mickey-taking of himself and others, his sharp, intelligent wit, his professionalism and his generosity.
Cpl Cosby's Commanding Officer, Lieutenant Colonel Toffer Beattie, said:
It is with the deepest regret that I have to announce the death of Corporal John Cosby. He died this morning, 16 July 2006, as a result of gunshot wounds received as he and his team were engaged by militia gunmen during an operation in Basra City.
"Corporal Cosby and his team were part of the isolation force of a major arrest operation. Following the operation a terrorist who has masterminded many lethal attacks on Multi National Forces was detained and a detailed search of the premises was underway.
It was at this point that a number of gunmen ambushed Corporal Cosby's team. In the ensuing fire fight Corporal Cosby was fatally wounded. He was evacuated by helicopter but died soon after reaching the Field Hospital.
Corporal Cosby, known to all as George (or more commonly as 'Gorgeous' George), was a monumental Battalion personality. An Ulsterman in a West Country Regiment he was always going to stand out, but he did so for all the right reasons. First and foremost he was an infantry Junior Non-Commissioned Officer in the finest tradition.
A long term member of the Reconnaissance Platoon he was tough, determined and a talented low-level tactician. He was no spring chicken but pure willpower and an absolute commitment meant he kept up with the very best.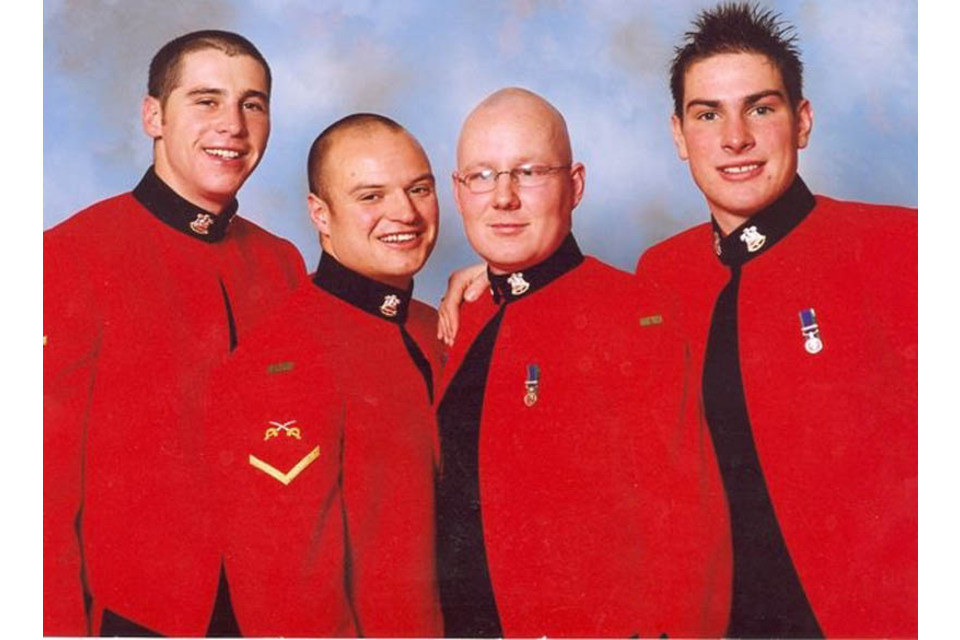 John's sense of humour was perhaps his most memorable characteristic. His Northern Irish wit meant that a clever observation or delightfully unexpected turn of phrase was never far below the surface. He always saw the lighter side of a situation; he instinctively understood that humour is a force multiplier.
In Iraq Corporal Cosby was a Team Commander with the Brigade Surveillance Company. Hand selected for the task, put through the most demanding selection and trained in specialist techniques, his Company have consistently been in the vanguard of the most important operations so far this deployment.
It was on such an operation that he was fatally wounded. From initial reports, it is abundantly clear that John was doing his job superbly. He was leading from the front, he was putting the success of the mission and the safety of his men before his own, just as we would have expected from such a well loved and respected soldier.
John was unmarried. Our deepest sympathy goes out to his family, particularly his mother and sister to whom he was very close. He will be sorely missed by the Battalion and the wider Regimental family.
Corporal Cosby's mother Jean has issued the following statement on behalf of his family:
Johnston was a great and loving family man. He was an amazing son, brother, uncle and nephew. His sense of humour and bubbly personality will be missed by all of his family and everyone who knew him. His memory will live in all our hearts forever.
The family have asked that its privacy be respected at this tragic and difficult time.
Published 17 July 2006