Corporal Jason Stuart Barnes killed in Afghanistan
It is with great sadness that the Ministry of Defence must confirm the death of Corporal Jason Stuart Barnes from the Royal Electrical and Mechanical Engineers (REME), attached to 2nd Battalion The Parachute Regiment, on Tuesday 22 July 2008 in Afghanistan.
Cpl Barnes was driving a Vector ambulance vehicle when it hit a suspected Improvised Explosive Device. He was returning to base after he had successfully aided in the evacuation of a casualty who had been injured earlier near Kajaki in northern Helmand. Despite the very best medical efforts at the scene, Cpl Barnes sadly died a few minutes later.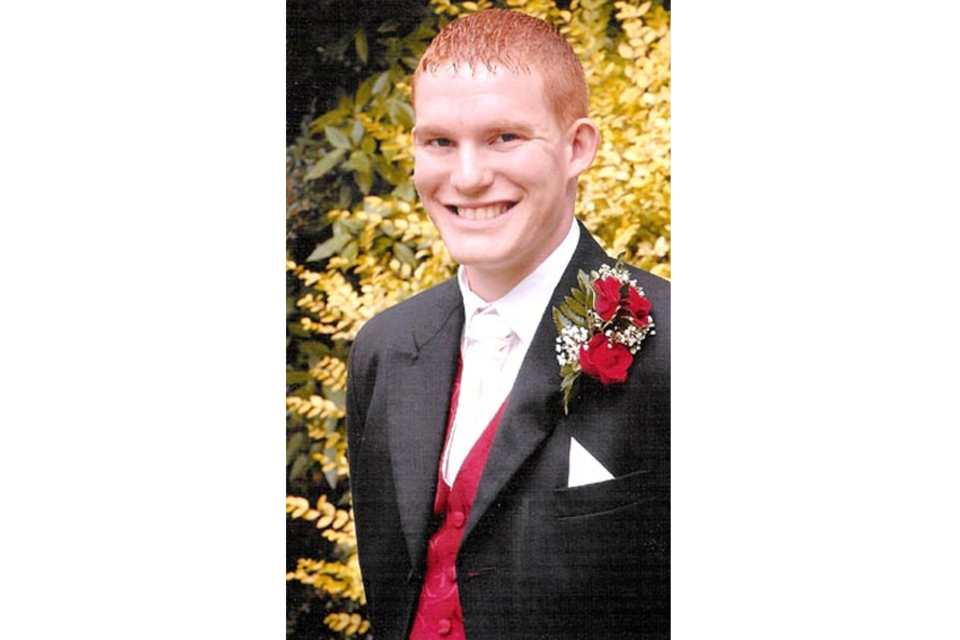 Following his death the Commanding Officer of 2 PARA, Lieutenant Colonel Joe O'Sullivan, paid the following tribute:
Late in the evening of 22nd July, Kajaki Company deployed forward from their base to counter the Taliban's attempts to influence the local population in nearby villages, and prevent them from firing mortars and rockets at the base and the Kajaki Dam.
"Cpl Barnes was an armourer and part of 2 PARA's REME Light Aid Detachment. His job was to maintain the company's weapons in the base, but often took a turn driving the Vector ambulance vehicle in support of the company's operations.
"When another member of the company was seriously injured in an explosion the ambulance was needed, and after a successful evacuation of the seriously injured soldier by helicopter Cpl Barnes was driving the ambulance back towards the base when it was struck by an explosive device.
"Cpl Barnes had been with 2 PARA only a short time, but he had already spent three months at Kajaki and had also served in Iraq; he knew how dangerous the company's operations were but wanted to do as much as he could. He died helping others when he could have taken an easier path, and in doing so demonstrated the commitment and bloody-minded determination that runs so deeply through the battalion.
"Cpl Barnes was a promising NCO with a bright future. 2 PARA will again mourn the loss of a brave young man, and the grief it brings to his wife and family; then we will continue to show what can be achieved by men like Cpl Barnes in northern Helmand."
Cpl Barnes, 25, from Exeter, was born on 27 May 1983. He joined the Army in December 1999 and chose to follow a career in the Royal Electrical and Mechanical Engineers as an Armourer, maintaining the Army's weapon systems. Following initial training at the Army Apprentice College in Arborfield, he learnt his specialist trade at the School of Electrical and Mechanical Engineering in Bordon.
"He completed his training in October 2001 and took up his first posting with the 1st Battalion, The Princess of Wales's Royal Regiment, with whom he deployed on his first operational tour to the Balkans in 2002. In November 2003 Cpl Barnes was posted to the 1st Battalion The Scots Guards, with whom he deployed to Iraq in late 2004. In May 2005 he was posted to 657 Squadron Army Air Corps at RAF Odiham.
"He arrived at 2 PARA in February 2008 and within weeks had deployed to northern Helmand in Afghanistan. Cpl Barnes had been promoted for the tour and very quickly impressed his colleagues. He had spent his whole career supporting the fighting units of the Army, which he relished. He was married to Diana, and they had recently moved to Colchester, the home of 2 PARA."
Company Commander, Major Grant Haywood, said:
Cpl Jason Barnes was one of the true 'all rounders' and epitomised the 'fighter first' spirit of X Company. His boundless energy and selfless commitment meant he was the first to volunteer for the most difficult tasks and relished the opportunity to deploy on the ground in whatever the role.
"He was not one to be left behind when there was an operation to be conducted. In his primary role as an armourer, he was first class, never one to call time when there was a job to be done.
"He will be remembered here as an individual with natural charm, dry wit and a real zest for life. He died as he lived, placing others first and doing what he wanted to do, so well, without fear or complaint.
"Nothing exemplifies this more than the last moments before his passing where he helped to save the life of a colleague who was critically injured. He will be truly missed by all here and our thoughts are with his wife, family and friends."
Warrant Officer Class 2 Martin Black, Artificer Quarter Master Sergeant, said:
Cpl Barnes was an excellent tradesman with an endless knowledge of heavy weapon systems. He had not been with us for long but fitted in immediately - he was a gregarious man who we couldn't fail to like.
"He had a fantastic work ethic, no matter what the task - he would keep going until it was completed so that the company's weapons were always up to the job. A measure of his skill and determination was when, in the middle of a firefight with the Taliban, he stripped down a .50 calibre machine gun that was failing to fire, fixed it and got it working again for his colleagues.
"His death is a very, very sad loss, not just to us in 2 PARA but to the whole of REME. He was looking forward to his R & R, to spend time with his wife Diana. My thoughts are with her and all his family at this tragic time."
Warrant Officer Class Two, Sergeant Major Robin Holliman, said:
Cpl Barnes was a very likeable character and was extremely keen and professional in everything he undertook. He was always using his initiative to the full, not always to my pleasure! He was willing to help others and never shy to assist with any other tasks above and beyond his normal role of a REME armourer.
"He will be sadly missed by those at the Forward Operating Base as well as across the Battle Group. It was a pleasure to have served with him in X Company. Our thoughts are with his wife and family."
Platoon Sergeant Fire Support Group, Sergeant Mark Sutton, said:
Jay was a first class armourer who excelled in his field and prided himself on working all hours, not just to support the Fire Support Group but helping others when required. He always had a smile on his face and the humour to go with it. He will be greatly missed by all who knew him.
Section Commander Fire Support Group, Lance Corporal Martin Scott, said:
Jay was always there when one of the weapon systems had broken and after a quick tampering it would be as good as new. Jay loved his job and was forever cutting about with a smile on his face. You will be missed by all.
Friend and colleague Private Carl Ward said:
When I first met Jay he was a cheerful outgoing person who always had a smile on his face. He loved his job and was always ready to give a helping hand no matter what the task. He will be sadly missed within the Fire Support Group and all those in Kajaki. Our thoughts go out to his wife, family and his friends. You will be missed Ginge.
Friend and colleague Private Rowan Brown said:
Jay was a man who loved his life and enjoyed his job and the challenges it presented. He prided himself on finding a solution to any problem and if he couldn't he would compensate with his unique sense of humour. He would always go out of his way to help people and never seemed to stop working.
"His sense of humour and his ability to talk about all and any subject for hours always seemed to make guard duty last five minutes instead of an hour. His bright personality and smile matched the red tinge his skin would adopt after the shortest period in the sun. He will be missed by all who got to know and work with him."
Cpl Barnes's wife, Diana, said:
He was a loving husband and will be sadly missed.
Defence Secretary Des Browne said:
My thoughts are with the family and friends of Corporal Jason Barnes at this most difficult time; he was clearly a dedicated soldier and family man with an enthusiasm for life. He was making a real difference in Afghanistan and he will be sorely missed by colleagues from across the Army.
The family of Corporal Barnes have requested that they be allowed to mourn in private.