Corporal Ivano Violino killed in Afghanistan
It is with immense sadness that the Ministry of Defence must confirm the death of Corporal Ivano Violino from 20 Field Squadron, 36 Engineer Regiment in southern Afghanistan on Monday 17 September 2007.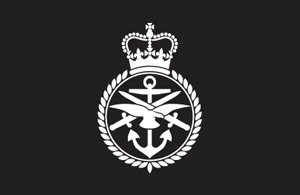 Corporal Violino was commanding an FL12 Self-Loading Dump Truck on a routine logistics convoy, moving vital engineering equipment to a Forward Operating Base 19km north east of the town of Gereshk in Helmand province, when his vehicle was caught in an explosion. Despite the best efforts of the Air Medical Emergency Response Team who arrived on the scene shortly after the explosion, Corporal Violino was sadly pronounced dead on arrival at the field hospital at Camp Bastion.
Corporal Ivano Violino
Corporal Ivano Violino, known as "Sean", aged 29, was born in Salford. He joined the Army on 18 January 2002. Having completed combat engineer training at 3 Royal School Military Engineering Regiment and driver training at the Defence School of Transport, Leaconfield, Corporal Violino joined 36 Engineer Regiment as a member of the Combat Support Troop, 50 Headquarters & Support Squadron on 11 February 2003. He was an Army canoeist and regularly represented the regiment at rugby.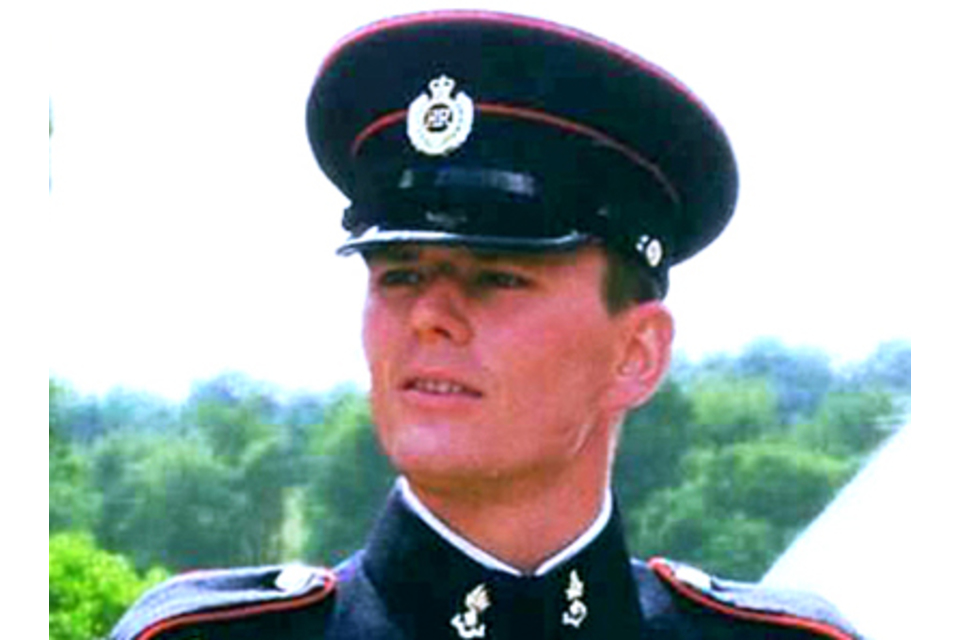 In March 2003 Corporal Violino deployed with the Regiment to Kuwait and took part in Operation TELIC. He was deservedly promoted to Lance Corporal in October 2004 and in April 2006 he was cross-posted within 36 Engineer Regiment to Support Troop, 20 Field Squadron.
As part of 20 Field Squadron he deployed to Canada in February 2007 to take part in a demanding construction exercise to upgrade and construct facilities at the British Army Training Unit, Suffield. Thereafter Corporal Violino participated fully in the pre-deployment training for Afghanistan deploying with his Squadron on the 52 Infantry Brigade exercise on Salisbury Plain and taking part in a live firing exercise on Thetford Training Area. Prior to his deployment, Corporal Violino's high professional standards were recognised when he was selected for promotion to Corporal.
Corporal Violino arrived in Afghanistan on 2 September 2007 and is sadly the first fatality from 36 Engineer Regiment. He leaves behind his wife, Katey Anne (known as Katey), and seven-year-old twins from a previous relationship, Ellie and Lewis.
Lieutenant Colonel Richard Wardlaw, Commanding Officer 36 Engineer Regiment, said:
Corporal Violino was an experienced and dedicated junior non commissioned officer, the very epitome of a modern professional soldier, who lived life to the full and gave his all to the Army, his comrades and to his family. Extremely fit, enthusiastic and exceptionally hard working, he drew respect and praise in equal measure: his recent and early selection for promotion to Corporal is testament to the excellent career which lay ahead. He will be sorely missed but never forgotten by all those who had the honour to serve alongside him.
Major Gareth Baker, Officer Commanding 20 Field Squadron, said:
Corporal Violino was a dedicated professional with a strong sense of duty and endless enthusiasm for his chosen career. He was a privilege to command; was always positive, proactive, and utterly reliable in everything he did. He took immense pride in his performance both at work and in his sporting pursuits. An excellent sportsman; he was awarded Army colours for canoeing and was an integral member of the winning Royal Engineers team in the extremely physically demanding Devizes to Westminster canoe race.
Corporal Violino's outstanding performance was recognised by all who worked with him. He made his mark in the Squadron with his endless professional knowledge, high standards and genteel manner. Nothing was too much trouble and he had time for anyone who would benefit from his experience. He regularly took on responsibilities beyond his rank and was always prepared to help others. This fact had been recognised by his early promotion to Lance Corporal and his recent selection for promotion to Corporal ahead of his peers.
I cannot express how deeply shocked all of the Squadron have been by this tragic loss so early in our deployment. Corporal Violino was killed by an indiscriminate explosive device while commanding a key piece of engineer equipment. His mission was to move the equipment as part of a large logistics convoy to ensure it was in the right place at the right time. Our only consolation is that it was typical of his character to volunteer for this mission, fully aware of the risks associated, and he was supporting the Squadron effort in the best way he could. Our thoughts and prayers go out to his family and friends who have lost a husband, father and exceptional man.
Warrant Officer Class 2 Pat Rendell, Squadron Sergeant Major 20 Field Squadron, said:
Corporal Ivano Violino was a first class junior non commissioned officer, a larger than life character and an extremely well respected member of the Squadron and Regiment. The word professional sums this man up perfectly, as proved by his recent selection for promotion to Corporal. The enthusiasm with which he conducted himself was infectious and others who worked alongside him have no doubt benefited from his breadth and depth of knowledge. The news of his death came as a great shock to all who knew him. My thoughts go out to all his family and friends. He will be sorely missed by all members of 20 Field Squadron. Missed but not forgotten.
A close friend of Corporal Violino, Lance Corporal Adam Cornelius, 50 Headquarters and Support Squadron, said:
Corporal Violino, or Sean to his friends, was an all round good guy. I had the privilege to know him, his wife Katey and his two young twins Ellie and Lewis. My thoughts and prayers go out to his family at this time of great sadness.
I will remember Sean best for his 'Cheeky Chappy' attitude to life both in and out of work. His death is a massive loss as he was an individual who had so much to give to others.
Lance Corporal Graham Bradley, 20 Field Squadron, a close friend, added:
Sean was an excellent non commissioned officer who was well respected by his blokes. But most of all he was a genuinely good man and friend; he talked constantly about his wife, children and his ambitions for himself and his family.
Sean's wife, Katey, said:
Sean will be sadly missed for his infectious enthusiasm for life and his desire to be everyone's friend. He was popular with everyone he met and was loved by friends and family alike. Sean was very proud to be a member of the Armed Forces, in particular the Royal Engineers, and having been selected for promotion to Corporal had a bright future ahead of him. The world is a poorer place without Sean.
Defence Secretary Des Browne said:
The death of Corporal Violino is profoundly tragic. The Army has lost a highly professional soldier and his death is an immense blow to all who knew him. I hope that his family, friends and comrades will draw comfort from the fact that he died doing a job he clearly excelled at. My thoughts are with all of them at this very sad time.
Please note that although initial official reports referred to him as Lance Corporal, Corporal Violino was promoted to the rank of Corporal shortly before his death, and this page has since been amended to reflect this.
Published 19 September 2007