Corporal Gordon Alexander Pritchard killed in Iraq
It is with great sadness that Ministry of Defence has confirmed the death of Corporal Gordon Pritchard in Iraq on 31 January 2006.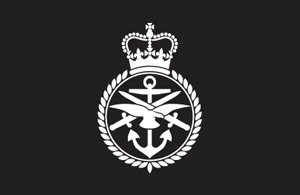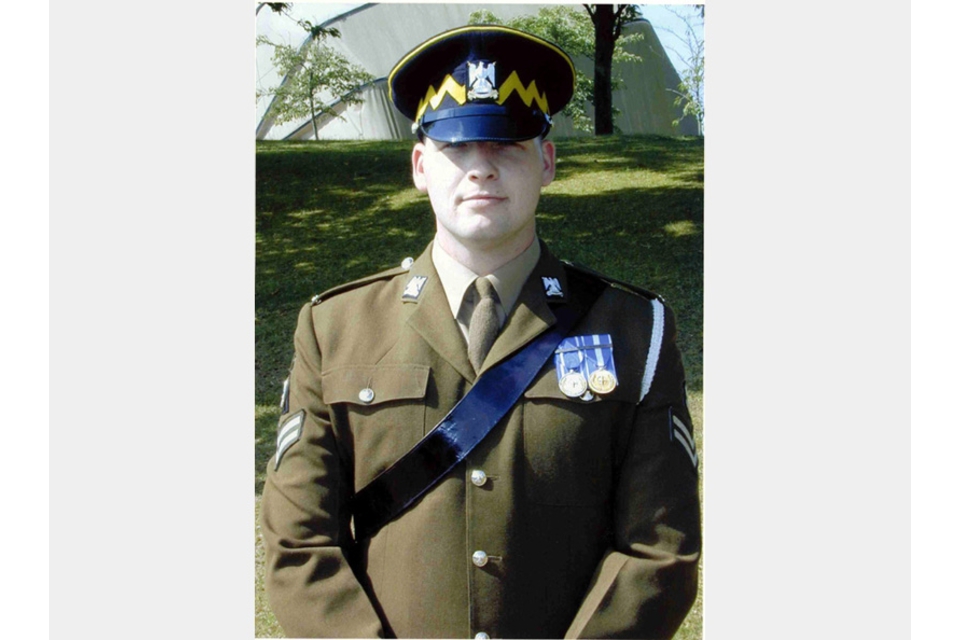 Whilst on a routine patrol in Umm Qasr, the vehicle that Corporal Pritchard was commanding was struck by a roadside bomb; he died instantly. Three other soldiers were injured, one seriously, in the same incident and received medical treatment at Shaibah medical facility.
Gordon Alexander Pritchard was born on 1st October 1974 at the British Military Hospital in Munster, Germany. His father, Bill, was serving with the Royal Scots Dragoon Guards (SCOTS DG) in Osnabruck at the time. During Gordon's childhood, the family - his mother, Jenny, his elder brother, Peter and his younger brother Michael - lived in numerous locations including Catterick, Berlin, London, Fallingbostel and Dusseldorf. Mr Pritchard left the Army for a short period of time, during which he served as a police officer in England, before re-joining the Army and the 4th/7th Dragoon Guards, an antecedent regiment of the Royal Dragoon Guards.
Gordon was educated in primary schools in the various locations to which the family were posted. For stability and continuity of education, Gordon was a boarding pupil at the Queen Victoria School, Dunblane, and completed his secondary education at King's School, Gutersloh, a school in Germany for the children of military personnel.
Gordon began his military career aged 16 at the Junior Leaders Regiment Royal Armoured Corps at Bovington in 1992. His first posting was to A Squadron, based in Warminster, as a gunner on Chieftain tanks. After gaining his Combat Vehicle Reconnaissance (Tracked) qualifications, he was posted to 6th Battalion The Royal Electrical and Mechanical Engineers in 1995, and was deployed to Bosnia in 1996. During this time Gordon married and became a father for the first time. He completed an operational tour of Kosovo in 2000 and then instructed at the Army Training Regiment Winchester. Throughout his career he earned many qualifications and always excelled on courses, generally gaining 'best student' awards, but his performance in this post was particularly noteworthy; Gordon was officially recognised as the best instructor in the ATR at the time and was held in the highest regard by his recruits, fellow instructors and by his superiors. Gordon returned to Regimental Duty in January 2004, completing his Crew Commander's course, and becoming a Challenger 2 tank commander. He took part in live-fire and simulated training in Canada, where he soon shone as a natural in the commander's seat of a tank.
In July 2005 he began preparing for deployment to Iraq as part of 7th Armoured Brigade (The Desert Rats). During the training he proved his worth as a Troop second-in-command, earning the respect and admiration of his subordinates and superiors. With his many instructor qualifications he was instrumental in preparing his Squadron for operations. He deployed to Umm Qasr in October with C Squadron, The Royal Scots Dragoon Guards, as part of the 9th/12th Royal Lancers (Prince of Wales's) Battlegroup.
Gordon was known for his joviality and genuine 'joie de vivre'. He was a real pleasure to be around and was at ease talking to Trooper or General alike. Gordon was married to Julie-Anne with three children; Stacey, Harrison and Summer.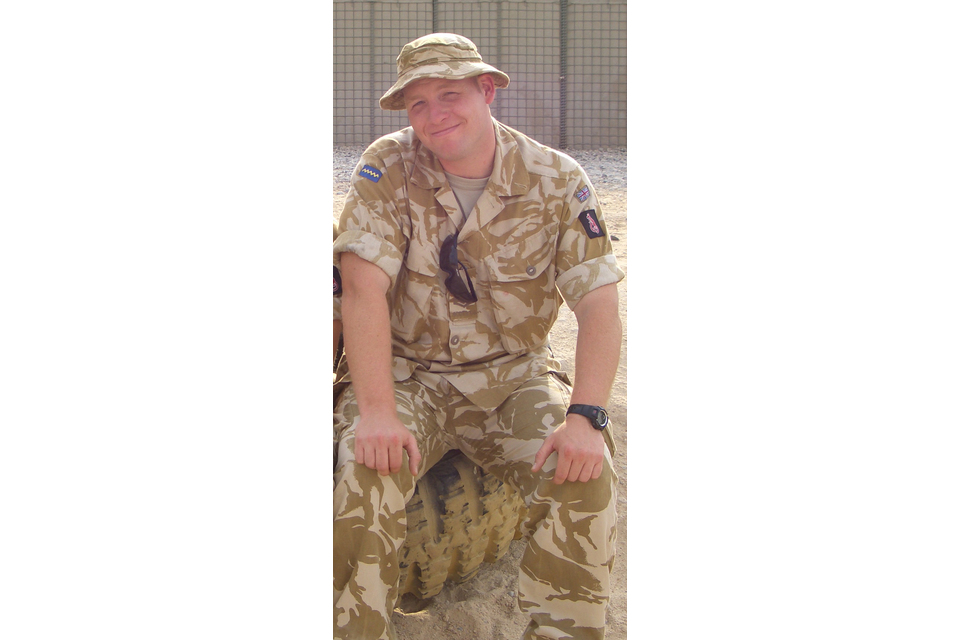 Lieutenant Colonel Ben Edwards, his Commanding Officer, said:
Corporal Gordon Pritchard was one of my finest Junior Non-Commissioned Officers. He had in abundance the qualities of intelligence, professionalism, compassion and humour that are required to make it to the very highest levels. He was a soldier with very great potential and had been identified in the last year as one for whom the Regiment had high hopes.
On returning from an Army Training Regiment, where he had been an excellent role model to young soldiers joining the Army, he was chosen to attend his Challenger 2 Tank Commander's course. Throughout the course his energy and enthusiasm kept him ahead of his peers as they mastered the complexities of commanding such a vehicle in demanding situations. He emerged as one of the best students to have completed the course in recent memory.
Corporal Pritchard demonstrated leadership qualities above and beyond those expected of a Junior Non-Commissioned Officer. As a result he was appointed as second-in-command of a Troop for our tour of Iraq, a post usually held by a Sergeant. He was highly proficient at all aspects of his job, remaining calm under pressure and adapting well to the intricacies of an operational environment. Always quick with a smile, with an especially dry sense of humour, he led his men by example.
Gordon has made a real and lasting contribution to the future of Iraq in the time that he spent there during his tour. His dedication and easy interaction was noted by all those who he worked with, including the Iraqi port authorities of Umm Qasr, where he helped improve the infrastructure of Iraq's only deep-sea port, a strategic link in the first steps towards financial independence.
Our thoughts are with his wife and family. The Regiment has lost a fine soldier and a good friend. We count ourselves as fortunate to have served with such a man.
Corporal Pritchard's parents have issued the following statement:
Gordon was the epitome of a modern professional soldier. He was a well-trained, well-motivated soldier serving in a Regiment that he was extremely proud of, as did his father and elder brother.
Gordon took pride in excelling in all that he did. Gordon was a loving son and a very proud family man, loved his Regiment and enjoyed his life to the full.
He will be deeply missed by us all.
Speaking after the incident, Secretary of State for Defence John Reid said:
I was greatly saddened this morning to learn of the death of a British soldier in Iraq and that three others were wounded. Coming on top of the loss yesterday of Lance Corporal Allan Douglas this is obviously a matter of great sadness not only for the families but I believe for the armed forces and the nation.
We have now sustained 77 deaths through hostile action in Iraq and one hundred fatalities in all. And it's an appropriate time to reflect on the determination, courage, professionalism and sacrifice of our armed forces themselves and of the families who also sustain them there.
And I think it's also a time for all of us throughout the nation to consider the contribution that they and others who have risked and given their lives have made for people in Iraq and places like Afghanistan to lift the burden of tyranny from the shoulders of those people.
Corporal Pritchard's wife has issued the following statement:
I am so very proud of Gordon. I love him and miss him so much. If he had to die, he died doing what he wanted to do, serving on operations with his Regiment.
He wanted to be with them because he was so proud of the Regiment.
Published 31 January 2006