Corporal Damian Mulvihill killed in Afghanistan
It is with great sadness that the Ministry of Defence must confirm the death of Corporal Damian Mulvihill of 40 Commando Royal Marines yesterday, Wednesday 20 February 2008, in Helmand Province, Afghanistan.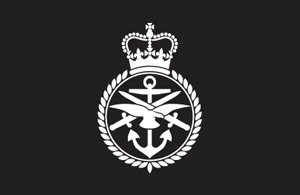 Shortly before 1215 hrs local time Corporal Mulvihill was taking part in a joint ISAF - ANA patrol engaged in operations near Sangin. The marines of Alpha Company were conducting a clearance patrol to deter Taliban intimidation of local Afghans. It was during this action that an Improvised Explosive Device was detonated, which sadly killed Corporal Mulvihill instantly. He died leading his section and the Company from the front.
Corporal Damian 'Dee' Mulvihill
Corporal Damian 'Dee' Mulvihill was born on 5 June 1975 and was from Plymouth. He joined the Royal Marines on 20 September 1998 and completed commando training despite contracting septicaemia towards the end. After passing out of recruit training, 'Dee' joined 42 Commando Royal Marines where he took part in numerous deployments around the world as well as taking part in OP PALLISER and OP SILKMAN in Sierra Leone and OP BANNER in Northern Ireland.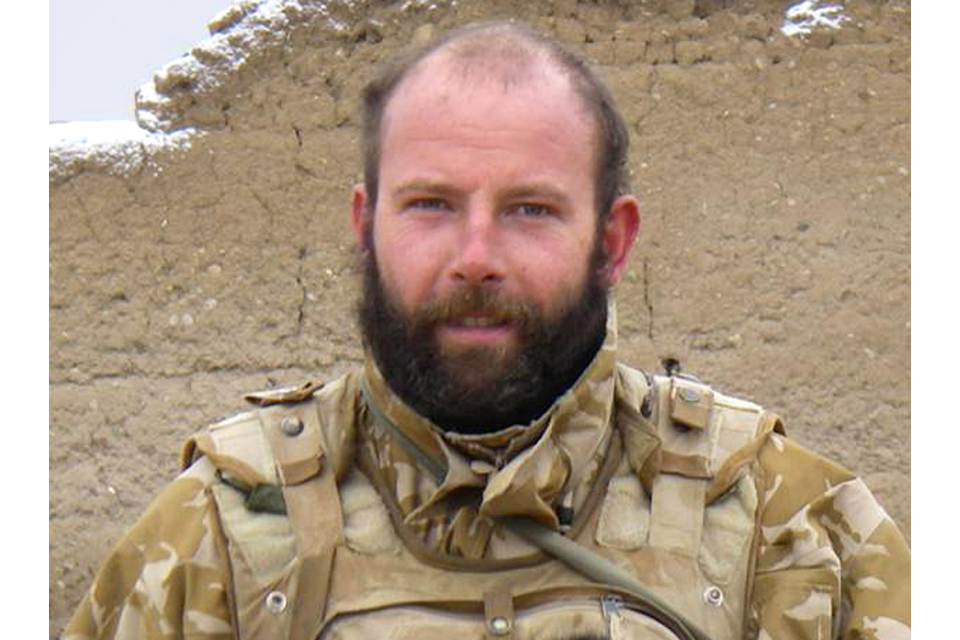 During his time at 42 Commando he was promoted to Lance Corporal. He then joined Air Defence Troop in 2002 and completed his specialist training before being promoted to Corporal in December 2003. On completion of his service with the United Kingdom Landing Force Command Support Group, based at Stonehouse Barracks in his home town of Plymouth, he joined Alpha Company, 40 Commando Royal Marines in April 2006.
'Dee' was a giant of a man who impressed all who met him. Ever cheerful, he would never allow problems to get him down. He always had a friendly word for anyone he met and his fantastic personality filled any room he walked into. He was an excellent listener and would always make time for others.
'Dee' loved his boxing and rugby and represented the Royal Marines at rugby union. He was also a keen water polo player and represented the Royal Navy and the Combined Services team at the sport. 'Dee' was a true character who will be fondly remembered by all who had the privilege to serve with him. Humorous, caring and a true friend, he will be sadly missed by all his comrades in 40 Commando Royal Marines and the wider Corps family.
'Dee' leaves behind a loving fiancee and family of whom he talked about to anybody and everybody. He and his fiancee Lisa were planning to get married in the near future, and our deepest sympathies are extended to Lisa, his parents and all family and friends.
Damian's family and fiancee have asked for the following statement to be released on their behalf:
He was so loved by the whole family, he never had a bad word to say about anyone and always looked for the good in people. He was a son, a brother and uncle in a million, and a soul-mate to Lisa, and we will all miss him forever. From Mum, Dad, Claire, Sam, and Lisa.
Lieutenant Colonel Stuart Birrell Royal Marines, Commanding Officer of 40 Commando Royal Marines, said:
The loss of Corporal Mulvihill is a devastating blow for his family, his friends and his unit. An outstanding junior leader, he was immensely popular in both his company and the wider Commando unit. A charismatic man, he possessed an irrepressible sense of humour and would always be found with a broad smile on his face, regardless of the challenges or difficulties that he was facing.
As a marine, he epitomised the Commando spirit. A courageous and selfless comrade, his cheerfulness in adversity could be guaranteed, and he always demonstrated the very highest standards of professional competence in everything that he undertook.
"Corporal Mulvihill played a full and distinguished part in all operations conducted by his company, leading his section of men fearlessly on countless patrols and engagements. He knew and accepted the risks associated with working in Afghanistan but he understood completely the value of his work and took tremendous pride in the achievements of the men he commanded.
He was a larger-than-life individual, with a personality to match, and his fellow marines took great comfort from his mere presence. As a friend he was loyal and trusted, as a comrade he was admired and emulated; a man of considerable ability, he will be sadly missed. Corporal Mulvihill has been cruelly taken from us in the prime of life but he shall not be forgotten. Our thoughts and most sincere condolences go out to his family and fiancee Lisa at this most difficult and sad time.
Captain Ian Preece, Princess of Wales Royal Regiment, second-in-command of Alpha Company, said:
Corporal Damian 'Dee' Mulvihill deployed to Helmand Province in Afghanistan with A Company, 40 Commando Royal Marines on 10 October 2007 as a section commander in 1 Troop. During his time in Helmand he led his section through many contacts with the Taliban; showing a determination and professionalism that was an example for others.
"Often placed in dangerous situations, 'Dee' always reacted with a casual bravery that was inspiration both up and down the chain of command in A Company. Completely unflappable under pressure, 'Dee' always showed a concern for those under his command and was respected by all.
Corporal Mulvihill was tragically and instantly killed by an improvised explosive device whilst leading his section on a patrol that was delivering humanitarian assistance to local nationals. He will be remembered as an excellent soldier who always upheld the finest traditions of the Royal Marines.
"More, he will be remembered as a good friend to all in A Company. He will be sorely missed."
Captain Mark Elliott Royal Marines, Adjutant of 40 Commando Royal Marines, said:
'Dee' Mulvihill was a unique individual who brought inspiration to all that knew him. He was admired by his peers and respected by his superiors, an outstanding leader of men. His never-ceasing smile and 'bear like' handshake will always be remembered, as will his passion on the Rugby Pitch.
"Professional and exemplary to the end, it is an honour to call him a comrade and even more so a friend.
The Royal Marines have lost a truly exceptional individual, who will never be forgotten. Our thoughts are with Lisa and his family at this most difficult time.
2nd Lieutenant Edward Middleton - Officer Commanding 1 Troop, Alpha Company said:
'Dee' was a tremendous character whose friendly and relaxed nature helped me settle into the troop when I arrived at the Company during OP HERRICK 7. His giant beard and huge frame gave him a fearsome look, but it was his warm heart that I will remember most. He was always on hand to offer a friendly word of encouragement and put a positive spin on bad times.
He loved the Royal Marines and was looking to move to Commando Training Centre on completion of the tour so he could pass on his wealth of experience and knowledge to recruits. His troop and I will endeavour to follow his example and carry on the high traditions of the Royal Marines that he was so proud of. Our hearts and thoughts are with his loved ones at this difficult time.
Warrant Officer 2nd Class Andrew Brownrigg, Company Sergeant Major, Alpha Company, said:
Corporal 'Dee' Mulvihill was the most patient man I've ever had the pleasure to meet. The 'Bear' as he was affectionately known aptly described him. He never had a bad word to say to anyone and nobody ever had a bad word to say about him. As "Dee's" Company Sergeant Major my lasting memory of him will be of his cheerfulness and his ability to put a smile on people's faces. His absence has left a big void within the company.
My thoughts are with his family at this sad and tragic time.
Corporal Malcolm Bell said:
Big 'Dee', the gentle giant. Even though his time keeping was horrendous, with his calm, laid back character, 'Dee' always managed to get things sorted, big or small. 'Dee' was never angry or down, a man who was always tranquil with himself and everyone around him. I'll remember 'Dee' for being cheerful regardless of the situation. He was always extremely appreciative of any helping hand and was always there to return the favour.
Defence Secretary Des Browne said:
At this sad time my thoughts are with Corporal Mulvihill's family and his fellow Royal Marines who are serving bravely in Afghanistan. He was clearly a credit to 40 Commando and a courageous and popular Non-Commissioned Officer who will be sorely missed.
Published 21 February 2008