Corporal Ben Leaning and Trooper Kristen Turton killed in Iraq
It is with great sadness the Ministry of Defence must confirm the deaths of Corporal Ben Leaning, aged 24, and Trooper Kristen Turton, aged 27, of The Queen's Royal Lancers Battle Group, in Maysaan province, southern Iraq, on Thursday 19 April 2007.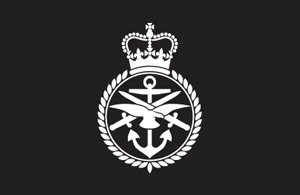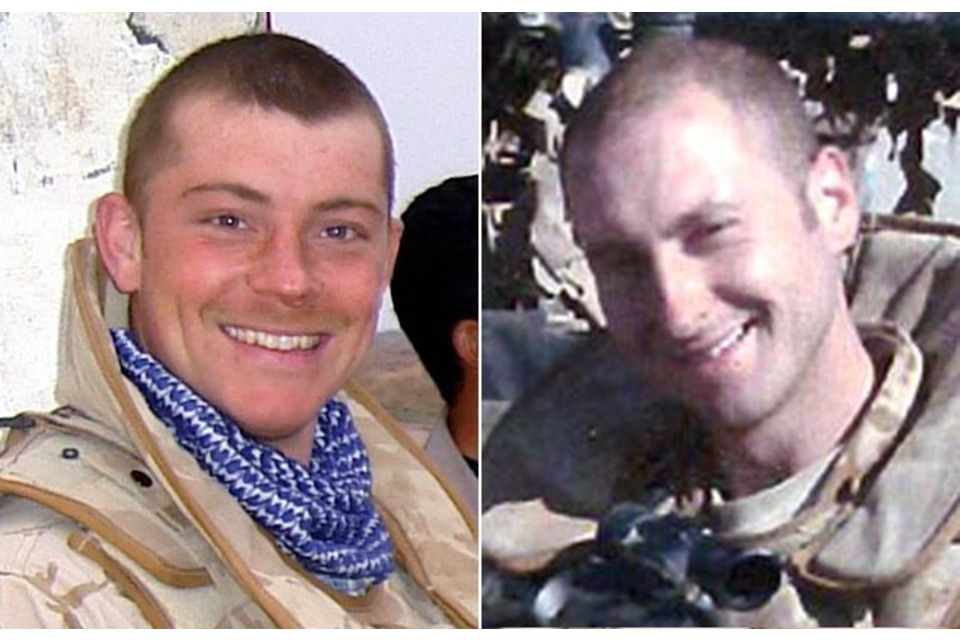 Corporal Leaning was commanding and Trooper Turton was driving a Scimitar Armoured Reconnaissance vehicle which was providing protection for a convoy.
At approximately 1120 hrs local time, the vehicle was struck and badly damaged by an improvised explosive device attack, which killed Corporal Leaning and Trooper Turton and injured the Scimitar's gunner and two other members of the troop.
All casualties were taken by helicopter to Tallil airbase in Dhi Qar Province where they are receiving the best possible medical care for their injuries.
Corporal Ben Leaning
Corporal Ben Leaning, or "Bill" as he was affectionately known, was from Scunthorpe and joined the Army in January 1999. He was posted to his local armoured regiment, The Queen's Royal Lancers, where he served on Challenger 2 Main Battle Tanks.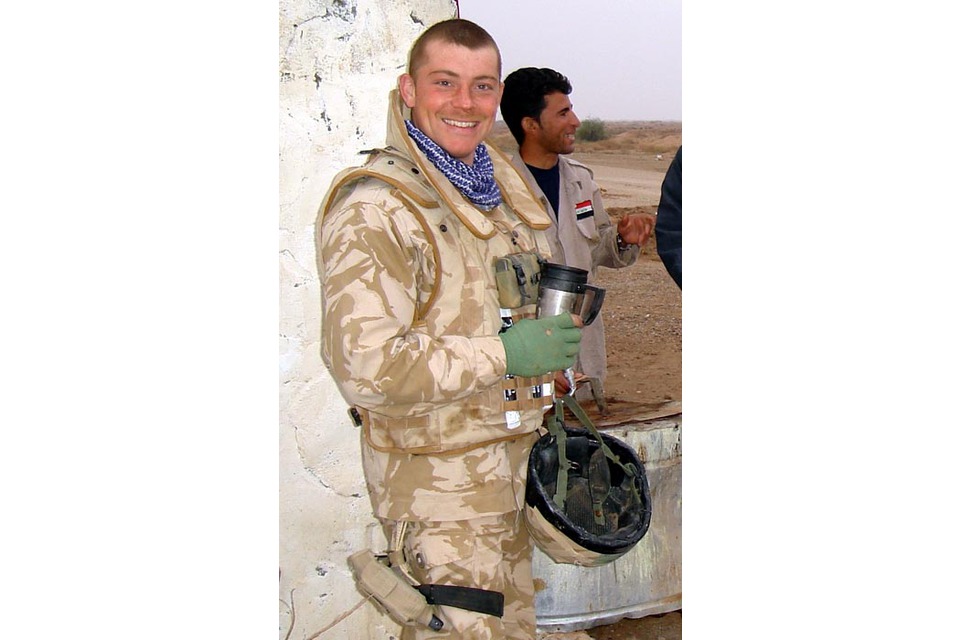 He saw service in Oman, Kosovo and on the first Operation TELIC in Iraq during 2003. Throughout his service Corporal Leaning showed himself to be a fine soldier and a natural leader who progressed rapidly through the ranks.
He was promoted to Corporal in October 2005 and became a crew commander and a signals instructor shortly before deploying on to Iraq last autumn. He was a very fit individual and a qualified physical training instructor.
Corporal Leaning loved the regiment and was very much one of its personalities. Life was fun with him around. He knew how to make the best of things and was ever ready with an amusing story or comment to keep his troop and squadron motivated.
His family said:
We are devastated by the loss of Ben, who was a loving son and great friend. We are most proud of the fact that Ben was prepared to do his duty with the utmost professionalism. He will be very sadly missed by all who knew him. We now ask to be left in peace to mourn our loss.
Major Charlie Ball of The Queen's Royal Lancers said:
I met Corporal Leaning when he first joined the regiment as an eager young soldier. I was immediately struck by the huge sense of fun that he brought to the Regiment. I have had the privilege to watch him mature and gain in rank and respect, with both pride and pleasure.
He loved his job and enjoyed the challenge of leading soldiers. His mischievous smile shone through even under the most trying circumstances and he was an inspiration to his crew and the squadron as a whole. We have lost a fine NCO, an honourable soldier and a loyal friend.
His Commanding Officer, Lieutenant Colonel Richard Nixon-Eckersall, said:
Corporal Leaning was the model of a modern Formation Reconnaissance soldier. He was tough, fit, intelligent and compassionate. He truly cared for those he worked with and was never found to be wanting in any task.
He had already made a name for himself at the Regiment as one to watch for the future. He was the first to volunteer for any course or task, and I have no doubt he would have volunteered to lead the patrol that so tragically saw him killed. His death is a huge loss to the Regiment.
Corporal "Perry" Mason, one of Corporal Leaning's oldest friends recalled fondly:
Bill was quite a particular man, very neat and he always liked to dress in the latest gear, including some notorious Ibiza clubbing outfits. He was often referred to in the block as "Cleaning Leaning" due to his obsession with tidiness. He was always up for a laugh.
In typical Bill style, when we were wet and miserable after yet another desert thunderstorm he suddenly stripped off and plunged into a vast muddy puddle, just to prove that being filthy was really no bother and to make us smile. We will all miss Bill, he was a truly unique friend and brother.
Trooper Kristen Turton
Trooper Kristen Turton was from Grimsby. Joining The Queen's Royal Lancers in the summer of 2003, he quickly became a Regimental character. He went through the conversion to Formation Reconnaissance in 2004 and was marked out for specialist training due to his dismounted skills. He was a trained sharp shooter and assault pioneer, specialising in demolitions. These were roles he excelled in and were very much a measure of his professionalism and martial skill.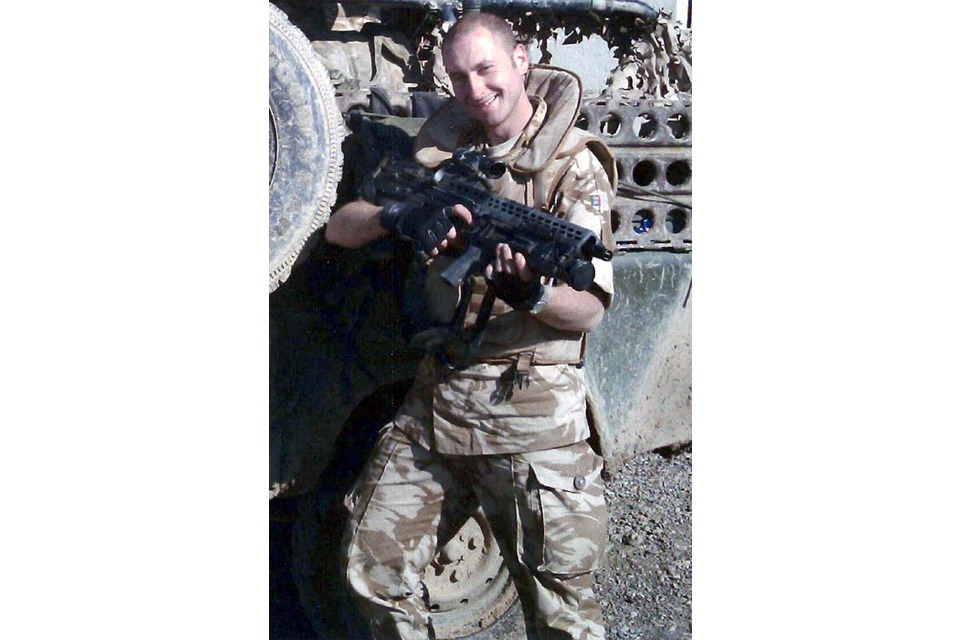 Despite all of his military success, Trooper Turton felt his finest achievement was his marriage to Sharon, in October 2004, of whom he was tremendously proud.
His wife Sharon said:
Kris always told me he lived for two things - me and the Army. I am proud he has died doing something he loved so much. He was the most amazing person I have ever met and I loved him with all my heart and soul as he loved me. He was kind, generous and was always able to make everyone smile with his brilliant sense of humour. He always walked with dignity and he will never walk alone.
Major Charlie Ball of The Queen's Royal Lancers said:
Trooper Kristen "Turts" Turton quickly established himself as one to watch for the future. Keen and committed he showed his true worth throughout this operational tour. He worked tirelessly for his friends and was very much a rock in his troop giving sound advice and guidance to the new and inexperienced soldiers. He was a quiet man with a wonderfully dry sense of humour. My thoughts are very much with his wife and family.
His Commanding Officer Lieutenant Colonel Richard Nixon-Eckersall said:
Trooper Turton was an exceptional soldier. Selfless and committed he strived for perfection in everything he did. He quickly made an impression as a future NCO and I was particularly pleased with how he had embraced the dismounted aspect of our job. Our thoughts are with his wife Sharon and all of his family. His loss will be keenly felt across the Battle Group.
Corporal Kev Hough, a close friend of Trooper Turton who worked in the same troop said:
Turts was a great guy to have in the troop. He was always eager to get stuck in and his Driving and Maintenance skills were particularly good. He was the self appointed troop chef and made a point of ensuring that everyone else had their food and a brew before he looked after himself, which was typical of his attitude.
He was keen to get on in the Army and was hoping to get promoted later this year. He liked playing a joke and having a laugh, and was well liked throughout the squadron. Turts was also a real family man as well and often spoke about his wife Sharon and his plans. His death is a real loss to the troop and our thoughts are with his wife and family.
Des Browne, the Secretary of State for Defence, said:
It was with profound sadness that I learned of the deaths of Corporal Leaning and Trooper Turton on operations in Iraq yesterday. These young men died serving our country and helping to bring peace to Iraq. They will be deeply missed. Their families and comrades in the Queen's Royal Lancers are in my thoughts.
Corporal Leaning and Trooper Turton's families ask that the media respect their privacy at this difficult and sad time.
Published 20 April 2007