Colour Sergeant Krishnabahadur Dura killed in Afghanistan
It is with great sadness that the Ministry of Defence must confirm the death of Colour Sergeant Krishnabahadur Dura, of the 2nd Battalion The Royal Gurkha Rifles, who was killed in Afghanistan on Saturday 15 November 2008.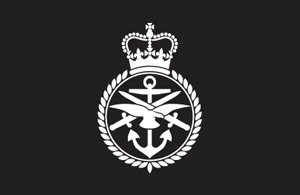 Colour Sergeant Dura was taking part in a road move in the Musa Qaleh district of Helmand when the Warrior Infantry Fighting Vehicle he was travelling in was struck by an explosive device.
Colour Sergeant Krishnabahadur Dura
Colour Sergeant Krishnabahadur Dura, aged 36, came from the Lamjung district of western Nepal and was enlisted into the British Army in 1992. He completed his recruit training at the Training Depot Brigade of Gurkhas in Hong Kong and was subsequently posted to A Company, 7th Duke of Edinburgh's Own Gurkha Rifles, based in Church Crookham in the UK.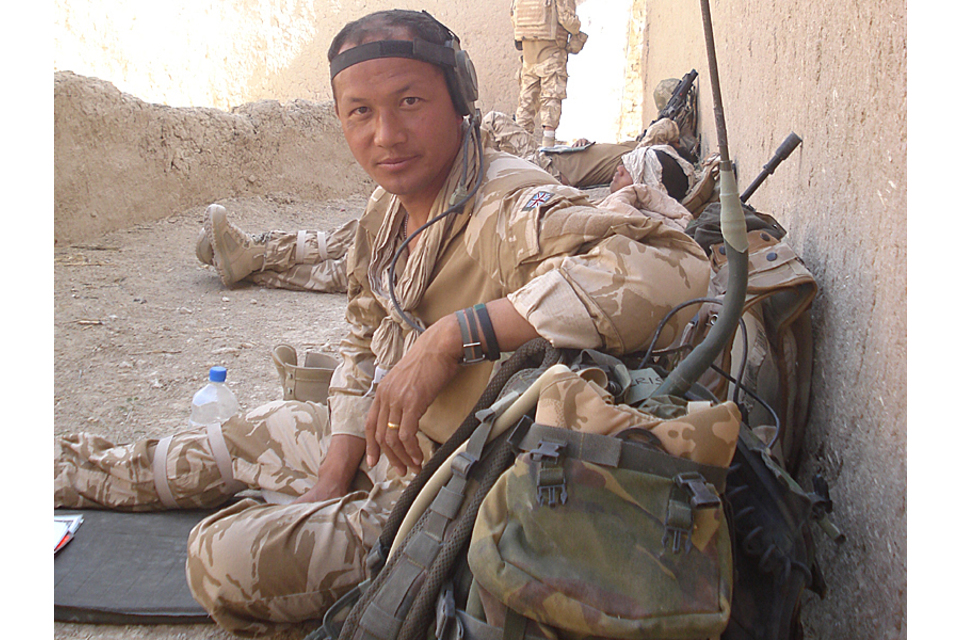 He immediately stood out as a robust young soldier and attended the All Arms Parachute selection course which he passed with ease. He excelled on all his military courses and was promoted quickly through the ranks. His drive, determination and outstanding soldiering skills marked him out early in his career and he was subsequently selected to serve in the Gurkha Reinforcement Company with 2nd Battalion The Parachute Regiment. He served with distinction with this battalion and returned to the 2nd Battalion The Royal Gurkha Rifles in 1997.
CSgt Dura was a very experienced and exceptionally capable Senior Non-Commissioned Officer. He had served on operations in Bosnia Herzegovina, East Timor, twice in Sierra Leone and this was his third tour to Afghanistan. Last year he was promoted to CSgt and singled out for selection to form the battalion's sniper platoon in Support Company. He set about this with great enthusiasm and skill forming an excellent platoon of some of the battalion's most capable soldiers.
CSgt Dura commanded by the power of his personality and led by example. Never demonstrative, he was exceptionally calm under pressure and reserved in character. He was rated as one of the Army's best snipers attaining best student on his Snipers' course. He was highly respected by all.
A hugely enthusiastic and healthily competitive individual, CSgt Dura particularly enjoyed playing football with his friends and colleagues. His effectiveness as a soldier and a leader belied a softer caring side, from a man who was deeply devoted to his wife and two daughters.
Lieutenant Colonel Chris Darby, Commanding Officer of 2nd Battalion The Royal Gurkha Rifles, said:
Colour Sergeant Krishna was an exceptional soldier, a gifted leader and consummate professional. Recently promoted out of D Company, he had deployed on Operation Herrick as the Master Sniper in command of a platoon that he had formed less than a year before, and which he had trained himself. Deployed from day one under the most demanding conditions countering an ethereal, highly dangerous and elusive enemy, he and the men he commanded had already delivered extraordinary results in a very short period of time.
Intelligent, hard and totally committed, I knew that whatever the challenge I could turn to CSgt Krishna and have absolute confidence in his ability to deliver. His knowledge of his trade and of his men was without parallel, and the team he forged based on this knowledge and his own commitment was second-to-none. Tightly knit, entirely upbeat and utterly professional, CSgt Krishna's snipers were, and continue to be, one of my most potent capabilities, and their strengths are due almost entirely to his own ability as a soldier, a leader and commander.
Like all those who have gone before him, CSgt Krishna was a proud Nepali, a proud soldier and was exceptionally proud of his regiment and of his part in it. A man of significant operational experience, he understood the dangers associated with fighting a determined and dangerous enemy, but his ability to counter this threat successfully with an equal measure of 'pahari' cunning, tenacity and military skill were one of his great strengths. He was hard, intelligent, brave and strong; he was a gifted leader; and he was a commander with the highest potential. I was extremely proud to have known this bold and noble man and will miss him. He will not be forgotten.
Major Toby Jackman, Officer Commanding Support Company, said:
We have lost a truly unique and talented man and his loss will be felt acutely by all those who had the privilege to know him. As a soldier and Senior Non-Commissioned Officer [SNCO] he epitomised Gurkha infantry professionalism, and delivered consistently excellent results. He moulded his team in the last year to a most effective and cohesive unit. I have had the rare privilege of commanding CSgt Krishna as a SNCO who was completely attuned to what he had to do, and had the pleasure of watching him developing the Sniper platoon on his own initiative with only the minimum of guidance. He was utterly reliable and as a result was quickly recognised, outperforming many of his peers.
Everyone in the company respected him; he did not confine his talent to the battalion and became recognised for his ability in the wider sniper community of 3 Commando Brigade and the Sniper Division. He was always calm, assured and utterly focused. He represented his men fully in all they did and needed. His loss is tragic and untimely; he gave so much, unselfishly. I can see him smiling calmly, even when tired and under pressure. My heart and thoughts go out to his wife, daughters and family. I will never forget him, we will remember him.
Major Shivakumar Limbu MVO MBE, Gurkha Major of 2nd Battalion The Royal Gurkha Rifles (RGR), said:
I have worked with CSgt Krishna closely. He was my radio operator throughout my tour as a Platoon Commander in C (Gurkha) Company and was one of my section commanders in A Company 2 RGR. He was an extremely hard working, highly professional and robust field soldier who always loved tough challenges; both physical and mental. He was a first class Senior NCO who always led his team by example. His courage, dedication and determination were inspirational for others who would push themselves beyond their limits for him. He always placed his heart and soul into all that he did for his team and regiment. He always had a smile on his face and was a really pleasant personality to work with. He was a truly model Gurkha Senior NCO with masses of experience. I will really miss him. He will never be forgotten. My heartfelt condolences go to his wife, his two daughters, family and friends during this difficult time.
Captain Andrew Todd, Adjutant of 2nd Battalion The Royal Gurkha Rifles, said:
CSgt Krishna Dura was one of the most professional men I have ever had the pleasure to serve with. He cared passionately about his men, his work and above all his family. He died with valour, knowing the dangers of his profession while leading his men by example; very much his hallmarks. For his courage, his cheerfulness, his zest for life, he will never be forgotten; our battalion has lost a great man.
Captain Subar Rai, Support Company Second-in-Command, said:
Krish was one of the most operationally experienced SNCOs in Support Company. Determined and full of enthusiasm, Krish was highly regarded by all ranks and so liked by his men and his colleagues because of his friendly and selfless character. He always shone performing his duties in both camp and on operations; as a commander he always led his men from the front. He was a true Gurkha and died bravely doing the job he so liked. He will be sorely missed by all of us. I extend my most heartfelt condolences to his family in the UK and Nepal and pray that his soul may rest in peace.
Captain Kit Kyte, Officer Commanding Recce Platoon, said:
Colour Sergeant Krishna Dura was a soldier of the highest quality. He demanded the highest standards of himself and his men, never ceasing in his quest for perfection. Admired and respected by all, Krishna set an example to everyone, soldiers and officers alike. He was a proud man devoted to his family. He encompassed everything that the Gurkhas stand for; courage, loyalty, bravery and coolness under fire. He will be dearly missed by all in the 2 RGR Reconnaissance Group and the Brigade of Gurkhas.
His numberies (fellow soldiers from the same intake) Colour Sergeant Milan Rai and Sergeant Dhan Thapa said:
We enlisted in the Brigade of Gurkhas together in 1992. We will never forget those days we spent together since basic training, on the various operations around the world, until this moment. You were such a legend. A cheerful person with a good sense of humour and a family man. You were robust, a hard worker and loved competition, especially in football. We will not forget the days you organised such sporting events and get togethers amongst numberies and our wives. Always our thoughts are with your wife and your two young daughters who are left behind.
His friend Sergeant Shreeman Limbu said:
He was a close friend both socially and professionally. We worked together for many years including through the hardships shared by D Company on Op Herrick 4 and as my platoon sergeant until 2007. He was an inspiration to serve under; open and ever ready to help. As a commander, neighbour and close family friend he always had the time of day for people and never turned anyone away. We would regularly find an excuse to celebrate any event together in our neighbourhood. Joined with his kindness, he was a warrior, a master sniper, renowned for his 'josh' and a rising star in the battalion, one of the keenest soldiers in the Royal Gurkha Rifles. Our thoughts are with his wife and two young children he leaves behind, who will be looked after by the strong community of this well loved man's many friends back home.
His friend Sergeant Nawalkiran Yakha said:
I am really in shock to hear that you are no longer with us. All the boys in D Company from Op Herrick 4 are going to miss you a lot. You were the best mate I have had in my life and I am going to miss you. My family and I will be missing you so much that I cannot really express it at this time. The times we shared, the pain we had in Op Herrick 4 was fresh back in my mind again when I stepped into Camp Bastion. Every suggestion you provided, all the support you gave me when I was a young Platoon Sgt, was much appreciated. I will still remember you when I have any problem because you were the one who I really trusted and shared my feelings with. The two things I will really miss is calling you 'talu' (in jest) and when we have functions in our mess (because we used to be the last men standing). Talu, forgive me that I was not able to answer your call just before you departed to Afghanistan. Wherever you are my family and I have great respect for you and I do promise that we will do our best to support your family and two daughters.
Corporal Yogendra Rai from Sniper Platoon, 2nd Battalion The Royal Gurkha Rifles, said:
Colour Sergeant Krishna Dura was a good commander and a good father of two daughters. In this situation he left us where we need him desperately. However, the greatest need is for his wife and for his cute daughters rather than we fully grown and trained sniper members.
Secretary of State for Defence, John Hutton MP, said:
It is clear that Colour Sergeant Krishnabahadur Dura served with professionalism and courage and was wholly committed to his mission; he was helping Afghanistan and the cause of wider security. My thoughts are with his family, friends and fellow Gurkhas at this sad time.
Published 17 November 2008