Captain David Jones killed in Iraq
It is with very deep regret that the Ministry of Defence must confirm that Captain David Martyn Jones of 1st Battalion The Queen's Lancashire Regiment, was killed on 14 August 2003 in a bomb attack on a military ambulance in Basrah.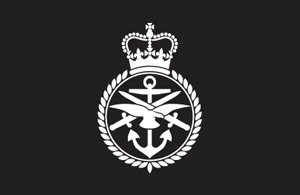 Aged 29, Captain Jones came from Louth in Lincolnshire and was married. He had been working on civil-military cooperation projects in Basrah to reconstruct the city after the years of neglect and repression under Saddam.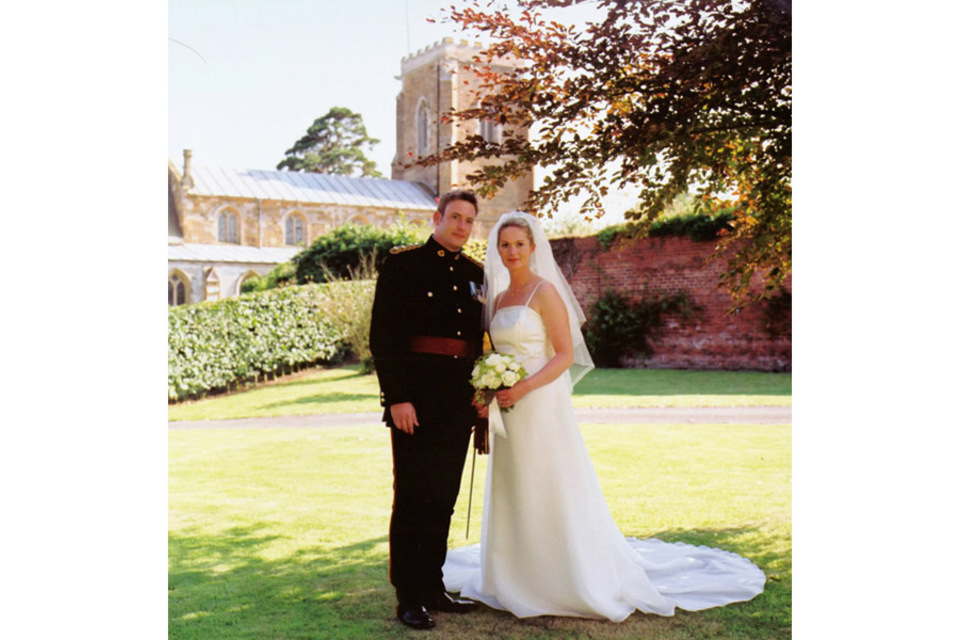 Captain Jones joined the Army in December 1991 as a soldier in the Royal Army Medical Corps. He quickly rose to the rank of Corporal and was selected as a potential officer. He began officer training at the Royal Military Academy Sandhurst in September 1998 and was commissioned into the Royal Artillery the following August, serving with 22 Regiment Royal Artillery.
In March 2001 he volunteered, with several of his soldiers, to accompany 1st Battalion The Queen's Lancashire Regiment, on a 6-month operational tour in Northern Ireland, and transferred to the Regiment in July 2001. He was appointed Second in Command of a Rifle Company, first in South Armagh, then, from September 2001, at Catterick.
In 2002, the Battalion conducted intensive operational training, including exercises on Salisbury Plain and in Canada at the British Army Training Unit Suffield. Captain Jones attended a number of infantry officer training courses, including that for Sniper Instructors and the NATO instructors for Fighting in Built Up Areas, gaining a distinction on the latter.
In January 2003, he volunteered to deploy to the Gulf on Operation Telic, serving as a civil-military liaison officer, his duties including overseeing the distribution of humanitarian aid, improving local infrastructure and helping the Iraqi communities establish local councils. After a period of leave in the UK in May, he returned to Iraq with the Queen's Lancashire Regiment, again undertaking civil-military liaison duties with an infantry company based in Basrah.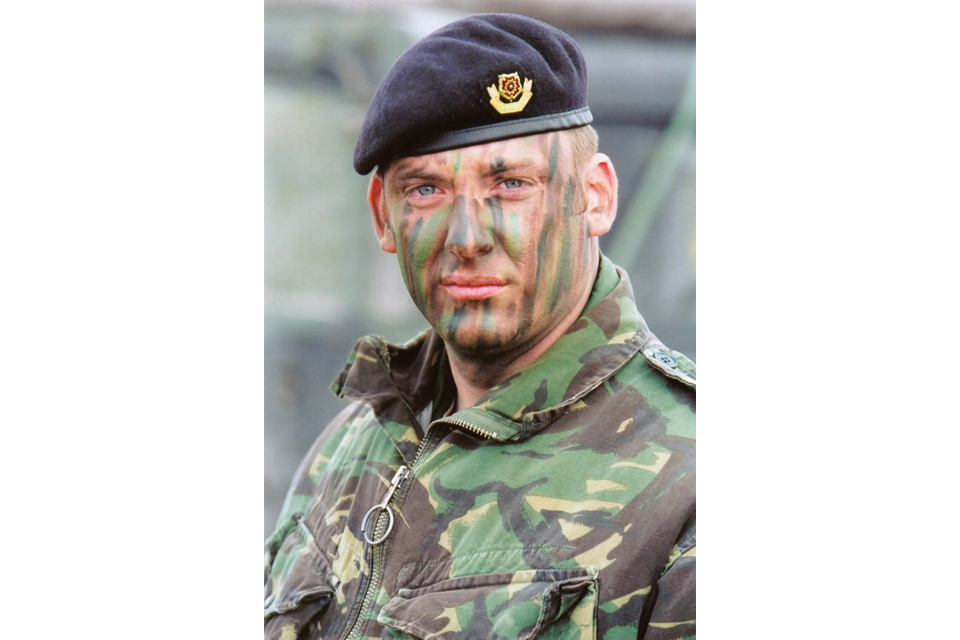 Captain Jones was a professional, enthusiastic and out-going officer who cared deeply about the soldiers he commanded and always looked to learn new skills to improve his ability as an infantry officer. He thoroughly enjoyed soldiering and was a willing volunteer for courses and operational deployments. He possessed a superb sense of humour, which endeared him to his fellow officers and soldiers. Physically fit, he was a talented sportsman, excelling at Rugby Union and a valued member of the Battalion Rugby League team. During his Army career, he had served in Botswana, Kenya, the United States, Canada, and on operations in Cyprus, Northern Ireland and Iraq.
Lieutenant Colonel Jorge Mendonca, his Commanding Officer, said:
Dai Jones was a courageous, warm hearted and very popular officer who will be sorely missed. The Battalion's thoughts are very much with his family, and especially his wife Izzy.
His wife, Isobel, said:
I am extremely proud of Dai. He was a wonderful husband who served his country with great courage.
Her parents, Mr and Mrs Myers, added:
Our daughter Isobel and Dai were married on July 13, 2002. It was the most perfect day. He was a beautiful person both inside and out. His kindness, warmth and generosity of spirit touched everyone he met.
They were immensely happy. Our family are finding his loss very hard to bear, but take some consolation in the knowledge that he died doing the job he loved, in the service of his country.
And Darren Howell, a close friend, said:
Dai was a loyal friend and a loving husband to Issy. He was due to be my best man; his loss is deeply felt by my fiancee and I.
The media are asked to respect the family's privacy at this very difficult time.
Published 14 August 2003