Acting Corporal Marcin Wojtak killed in Afghanistan
It is with deep regret that the Ministry of Defence must confirm the death of Acting Corporal Marcin Wojtak of the Royal Air Force Regiment who was killed in Afghanistan on Thursday 1 October 2009.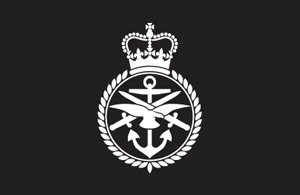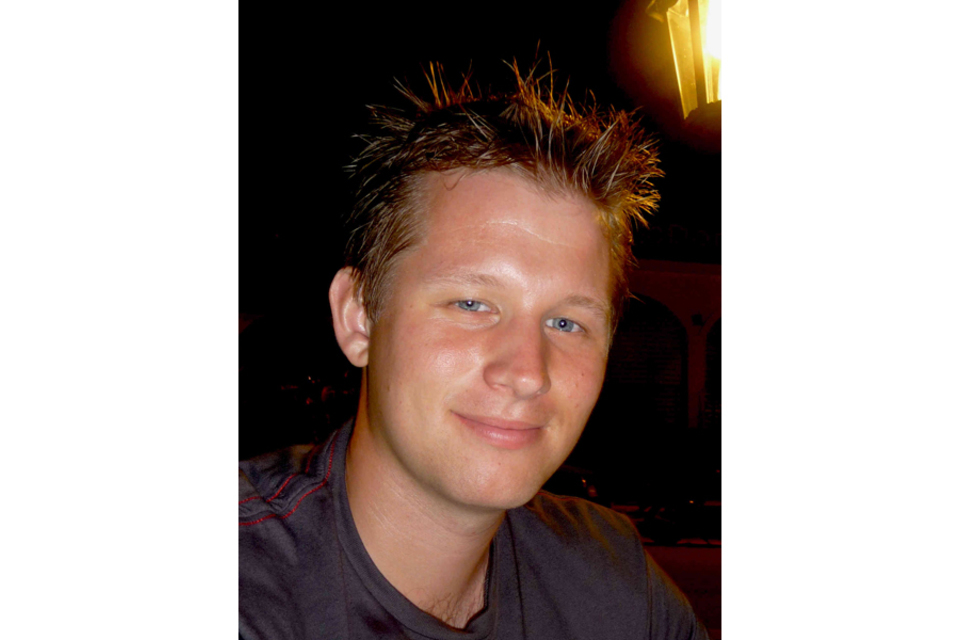 Acting Corporal Wojtak was killed as a result of an explosion whilst commanding his vehicle in the desert to the south of Bastion Joint Operating Base.
Acting Corporal Marcin Wojtak
Acting Corporal Marcin Wojtak was born on 13 December 1984 in Leicester and grew up in Melton Mowbray. He joined the Royal Air Force in 2005 as a Gunner in the Royal Air Force Regiment.
On completion of his basic training at Royal Air Force Honington, he was posted to 26 Squadron Royal Air Force Regiment where he served as a Rapier operator. During his time with 26 Squadron RAF Regiment he completed operational tours in the Falkland Islands and Kandahar.
In May 2008 he was posted to 34 Squadron RAF Regiment where he served on B Flight as a rifleman. He deployed to Kabul in August 2008 for six weeks to perform force protection duties.
Acting Corporal Wojtak, a Leicester City supporter, was a man who was blessed with a bubbly character and a soft side, so he was known by all as 'Big Ted', short for 'Teddy Bear'.
It was perhaps for this reason that he volunteered to become one of the squadron's Trauma Risk Managers; anyone could feel comfortable talking to him. In short, he cared about his colleagues and his friends and was always prepared to help them.
During the squadron's demanding pre-deployment training, Acting Corporal Wojtak rose to all the challenges placed before him. He was a highly skilled soldier who understood his role and executed it with diligence. He earned himself a reputation as a dependable and safe pair of hands.
His career as a leader was just beginning. During training, he had shown his ability to inspire his friends and so was a natural choice to appoint as a Fire Team Commander in the rank of Acting Corporal.
He was proud of his appointment and it was in this role that he deployed to Camp Bastion in Afghanistan with the squadron in September this year. On his return home, he was due to attend a training course to make this appointment formal.
The thoughts and prayers of all ranks of 34 Squadron Royal Air Force Regiment are with 'Ted's' family and particularly with his girlfriend Sam, with whom he was looking forward to setting up home.
His family said:
Marcin adored life and was loved by everyone around him. He was a gentle giant who was admired for his caring nature and endless kindness. He placed his happiness in the happiness of others.
His love of the military led him to a career in the Royal Air Force where he remained loyal and courageous to the end. We are so proud of him. Marcin is a beloved son, grandson, brother, uncle and boyfriend. His life was short but well-lived and he was loved by all. Always and forever.
Commanding Officer, Wing Commander Shaun Ryles MBE, said:
Losing a comrade to enemy action is a devastating blow to the Force Protection Wing, especially as it has occurred in the early stages of this Flight's deployment to Helmand.
Senior Aircraftman [Acting Corporal] Wojtak was a man of great strengths; both as a formidable Gunner and as a person who displayed outstanding leadership potential. He was widely respected by all that had the honour to serve with him.
He will leave a void that will never be replaced in our hearts and his memory will be enduring. Our prayers are with his family and loved ones during this heartbreaking time.
Squadron Commander, Squadron Leader 'George' Formby, said:
The loss of Senior Aircraftman [Acting Corporal] Wojtak at such an early stage in our tour has come as a severe blow to the squadron. He was one of those steady, competent, reliable men that form the backbone of any unit; the sort that, as a commander, you rely upon.
I relied upon him enough to appoint him as a junior commander for our time in Afghanistan. He was not short of friends in the squadron and he fitted in well, displaying a soft side that earned him the nickname 'Big Ted' or just 'Ted'. Our thoughts are with his family and girlfriend, Sam, to whom we extend our sincere condolences.
Corporal Dave Hayden MC said:
'Ted' worked for me as my second-in-command; he was essential to the section and even more so to myself. Whenever I gave him a job to do he did it and if it wasn't done it was in the process of being done.
In most cases he did a better job than I could have imagined. He was a big figurehead on the Flight, every lad on the squadron loved him, especially the B Flight lads.
He was the big teddy bear who loved to help whatever the problem. He was a kind and considerate mate, never more evident than when he came to the house and played with my son Ethan and got on instantly with him. Mine and the squadron's thoughts go out to 'Ted's' family and Sam his girlfriend at this tragic time. Rest in peace mate.
Senior Aircraftman Tom Peterson said:
I knew 'Teddie' for about five-and-a-half years. He wasn't your typical squaddie; he could always be relied upon to step in when there was something someone couldn't do, no matter who you were.
He was always thinking about others rather than himself. He enjoyed the more relaxed pace of the Falklands and Kabul but he never shied away from the faster pace that life in the regiment can bring.
During his time on the squadron he looked towards the Section Commanders, Oli, Paddy and Dave, for inspiration on how to lead the section and for advice on furthering his career by becoming a Junior Non-Commissioned Officer, a course which he was selected to do when he got back from this tour.
Our thoughts are with his family and his girlfriend Sam.
Defence Secretary Bob Ainsworth said:
I was deeply saddened to learn of the death of Senior Aircraftman [Acting Corporal] Marcin Wojtak. This brave young man earned the respect and praise of his colleagues, not only for his skills as a Gunner but also for his caring and supportive nature, and his passing will leave a gulf in the regiment.
My thoughts and condolences are with his family, his partner, and his friends and colleagues at this difficult time.
Published 3 October 2009