Case study
WW1 Canadian VC recipient John Bernard Croak
The story of Canadian First World War Victoria Cross recipient John Bernard Croak.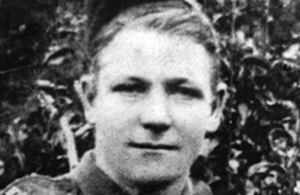 70 men from Canada received the Victoria Cross, Britain's highest award for gallantry, during the First World War. As part of the Centenary Commemorations the people of the United Kingdom marked their gratitude to those courageous men by presenting a bronze memorial plaque to their home country engraved with their names. The plaque is now displayed at the British High Commission Ottawa. This archive tells their stories.
Name: John Bernard Croak
DOB: 18 May 1892
Place of Birth: Little Bay, Newfoundland, Canada
Date of Action: 8 August 1918
Place of Action: Amiens, France
Rank: Private
Regiment: 13th Infantry Battalion, Canadian Expeditionary Force
John Bernard Croak was born on 18 May 1892 in Little Bay, Newfoundland, although his family moved when he was young to Glace Bay, Nova Scotia. He was working as a coal miner before he enlisted in the Canadian Expeditionary Force and joined the 13th Infantry Battalion.
Private Croak was posthumously awarded the Victoria Cross for his actions on 8 August 1918 at the beginning of the Battle of Amiens in France. His citation explains further:
For most conspicuous bravery in attack when having become separated from his section he encountered a machine-gun nest, which he bombed and silenced, taking the gun and crew prisoners. Shortly afterwards he was severely wounded, but refused to desist. Having rejoined his platoon, a very strong point, containing several machine guns, was encountered. Private Croak, however, seeing an opportunity, dashed forward alone and was almost immediately followed by the remainder of the platoon in a brilliant charge. He was the first to arrive at the trench line, into which he led his men, capturing three machine guns and bayoneting or capturing the entire garrison. The perseverance and valour of this gallant soldier, who was again severely wounded, and died of his wounds, were an inspiring example to all.
Corporal Croak was buried in the Hangard Wood British Cemetery in the Somme, France. A school and a park are named in his honour in Glace Bay where he grew up.
Published 20 June 2016