Case study
WW1 Australian VC recipient John Leak
The story of Australian First World War Victoria Cross recipient John Leak.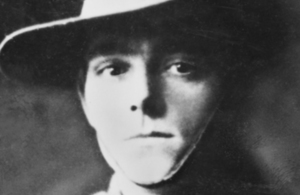 66 men from Australia received the Victoria Cross, Britain's highest award for gallantry, during the First World War. As part of the Centenary Commemorations the people of the United Kingdom marked their gratitude to those courageous men by presenting a bronze memorial plaque to their home country engraved with their names. The plaque is now displayed at the Australian War Memorial. This archive tells their stories.
Name: John Leak
DOB: 1892 (more details unknown)
Place of Birth: Portsmouth, England
Date of Action: 23 July 1916
Place of Action: Pozières, France
Rank: Private
Regiment: 9th Battalion, Australian Imperial Force
John Leak was born in 1892 in Portsmouth, England, but emigrated to Australia before the First World War. He enlisted as a private in the Australian Imperial Force in January 1915, and served in Gallipoli before being posted to the Western Front with the 9th Battalion in July 1916. Private Leak was awarded his Victoria Cross for conspicuous bravery during the intense fighting at Pozières during the Battle of the Somme. As his citation states:
Private Leak jumped out of the trench, ran forward under heavy machine-gun fire at close range, and threw three bombs into the enemy's bombing post. He then jumped into the post and bayonetted three unwounded enemy bombers. Later, when the enemy in overwhelming numbers was driving his party back, he was always the last to withdraw at each stage, and kept on throwing bombs. His courage and energy had such an effect on the enemy that, on the arrival of reinforcements, the whole trench was recaptured.
In a subsequent action he was wounded and later in the war, Private Leak was severely gassed at Hollebeke in March 1918. After returning to Australia, he eventually became a garage proprietor in Western Australia before retiring to South Australia where he died in 1972.
Published 20 June 2016