Case study
Working for the Parliamentary Counsel: Caroline MacBeath
Caroline MacBeath shares her experiences working for the Parliamentary Counsel.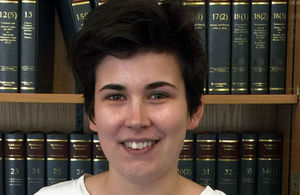 I started at the Office of the Parliamentary Counsel in 2014 having moved from the tax department of a city law firm. Before that, I studied law. I applied because I thought the OPC would give me a chance to do difficult legal work in an interesting political context and, so far, I have not been disappointed.
As drafters are not specialists in any one area of law, the skill is being able to pick up a new topic, understand it quickly and see what needs to be done to turn the policy into law. It's about being able to pick out what's important and recognising the patterns and concepts that will help you to build a clear and coherent legislative scheme. Sometimes this can involve questioning the sense of underlying policy decisions, and it almost always requires thorough legal analysis. When it comes to drafting, there is a strong focus on clarity and simplicity of language.
As a junior drafter, I work closely with more senior members of the office. I will often be given my own topics in a bill and the more senior drafter will review my work as I go. More often than not, I will review his or her work too, looking for inconsistencies, awkward language, conceptual or legal issues, and typos. Through this process, and the discussions that follow, the bill is improved and I learn how to be a better drafter. I find it a really engaging way to work, and enjoy that my skills seem to develop with each new provision.
Bills come and go and we tend to work with different people on different bills. This means I've been able see different approaches and styles of drafting up close. I'm told that this will, in time, help me find my own style. More practically, it means that the subject matter of my work is ever-changing. Since starting, I've done a fair bit on devolution and constitutional bills, but also on marriage registration, telecommunications and mutual societies. It has really broadened my perspective on the law and, of course, the political overlay brings its own interest.
Published 13 June 2016