Case study
Using rewards: encouraging good behaviour
How Stopsley Community Primary School encourages good behaviour by rewarding pupils.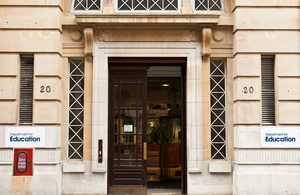 Stopsley Community Primary School (Luton) is a larger-than-average primary school for 4- to 11-year-olds with 400 pupils. The school has a high proportion of students from ethnic minority backgrounds, many have English as an additional language and there is a high proportion of traveller children. There is a high mobility of pupils as a result of transitory migration. The school has been on a journey of improvement as in 2011 it was put into special measures but at its most recent inspection in 2012 it was rated 'good' overall and in behaviour.
House point system
One of the measures introduced to improve behaviour was a house points system to reward pupils. In each classroom, all the pupils' names are written on a board and they can earn ticks for demonstrating one of the school values. The values help to reinforce good behaviour:
Hope
Enjoy
Achieve
Responsibility
Togetherness
Pupils collect ticks and receive awards for certain milestones.
| Number of ticks | Award |
| --- | --- |
| 50 ticks | bronze certificate |
| 100 ticks | silver certificate |
| 150 ticks | gold certificate |
| 200 ticks | platinum certificate and a £5 book voucher |
| 250 ticks | diamond certificate and a £10 book voucher |
Resources and support for teachers
Teachers are given help and resources to manage classroom behaviour. The Charlie Taylor behaviour checklist was found to be particularly effective. Staff liked having direction and support to get the simple things right. Staff were also encouraged to model the behaviour they expected of their pupils. For example, teachers now acknowledge each and every child that they see.
Red carpet treatment
One problem at the school was pupils running between classrooms. The headteacher introduced a simple solution to stop pupils running through the school. Red carpets were put in the corridors. When pupils were asked why a red carpet had been put in, they eventually suggested that it was because they were special. The headteacher agreed, yes it was that they were special, and she explained that VIPs do not run on a red carpet. If a member of staff sees a pupil running on the red carpet they quietly remind them: 'remember we walk on the red carpet'; they don't reprimanded with 'don't run'.
Published 25 March 2014