Case study
UKTI support wins Accorder Music new international business
With support from UK Trade and Investment (UKTI), music publishing company Accorder Music has twice attended Kidscreen Summit, a major international kids' entertainment event in New York.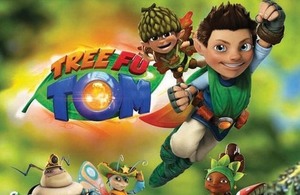 As a result of connections made there, the company has secured eight new music publishing deals and increased its turnover by around 30 per cent.
Making contacts
Accorder has offices in eight countries including Italy, Australia and Japan. Attending industry events and trade shows has been a key way to get known in the global market.
Whilst attending the Children's Media Conference (CMC) in Sheffield in July 2011, Simon met representatives from UKTI. They invited him to join a delegation of UK companies that it was organising with CMC to Kidscreen Summit in New York. As part of the group, Accorder enjoyed the following support from UKTI:
breakfast meetings and briefings
a reception at the British Consulate
inclusion in a brochure that UKTI circulated around the event.
Going to Kidscreen with UKTI's support has been very beneficial,
says Simon Forrest, Managing Director of Accorder Music.
Their staff understand the lay of the land and gave us excellent briefings beforehand about what to do there, who to speak to and how to make the most of our time. As well as facilitating our attendance at Kidscreen itself, UKTI also organises networking events, breakfast meetings and introductions for us.
The reception at the Consulate General in New York in particular tends to attract a great crowd and is a useful and unique way to get to speak to relevant people.
Signing success
Accorder has signed on eight new clients that it met at Kidscreen 2012 and 2013, a significant success given that the company's total client base numbers around 60. Other new clients have since followed.
The more international clients we have, the more we establish ourselves as a truly global player, which in turn helps us to secure further business,
says Simon.
UKTI is a very important element of the export experience, especially in the early days of approaching a new market. They always brings something new with them that otherwise wouldn't be there, and I can't praise them highly enough.
Founded in 2009, Accorder Music has become one of the UK's leading specialist TV and film music publishers. The company's niche children's division, Accorder Kids, specialises in music publishing for kids' TV programmes and films. It has worked with top brands including Teletubbies, In the Night Garden, Tree Fu Tom and Grandpa in My Pocket. This client base now accounts for around 70 per cent of Accorder's revenue.
Fast facts
| | |
| --- | --- |
| Company | Accorder Music |
| Sector | Creative Industries |
| Target Market | US, Scandinavia, Australia, Italy, Russia |
| UKTI Services | Events & Trade Missions |
| Website | www.accordermusic.com |
Published 19 March 2014