Case study
UKTI helps Norbar find a Korean distributor
UK Trade & Investment (UKTI) has helped Norbar Torque Tools Ltd to find a new distributor in Korea, resulting in a strong increase in sales.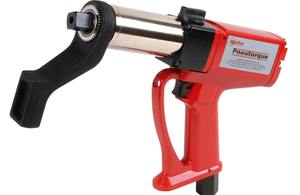 A man named Bill Brodey and his partner obtained a licence to become the first British manufacturer of torque wrenches and in 1942, the 'North Bar Tool Co.' was born.
Today known as Norbar, the company invests in the latest design, manufacturing and quality control technology to achieve the highest level of precision. It has one of the largest and most modern torque plants in the world. Still owned and managed by Bill Brodey's grandchildren, the company exports up to three quarters of its UK output, has nearly 300 employees and a global network of distributors.
After the war, Norbar began exporting torque tools and measurement equipment to countries with a stable economy, a large industrial base and significant opportunities to grow the business,
says Owen Hillis, Manager of the International Division at Norbar Torque Tools Ltd.
An early overseas market was Australia, then New Zealand. More recently, this was followed by Korea in the 1980s. In the last ten years, the company has established businesses in Singapore in 2004, China in 2006 and India in 2012. Today, Norbar has offices and distributors in more than eighty countries around the world, and offers torque tool calibration services on four continents.
Outstanding work ethic
Norbar worked through a distributor in South Korea, a country with many skilled and dedicated individuals. However, by 2012 the company felt that sales in the market should have been higher than they were.
Owen had previously worked for UKTI's Export Marketing Research Scheme (EMRS) so he contacted his former employer for advice. Using EMRS, Norbar undertook research to get reliable, independent and detailed market information. UKTI in the UK put Owen in touch with its colleagues in Seoul and in February 2012 the company commissioned an Overseas Market Introduction Service (OMIS) report, receiving a wide-ranging market review, pointers about the local business culture, a list of potential distributors and support during Owen's initial two week research trip to Korea.
He visited Korea again in May to inform the existing distributor that Norbar would be revising existing arrangements, and UKTI facilitated meetings with the distributors named in the OMIS report, arranging a schedule of meetings to help him make the most of his time.
The support we had from UKTI both inthe UK and in South Korea was critical,
says Owen.
The OMIS report was very helpful and enabled me to understand the local culture. Having researched a number of potential new distributors for us to consider, UKTI also introduced an interpreter to accompany me to meetings, which was invaluable. UKTI's support enabled us to identify four high quality potential distributors far more quickly than I could have done working on my own.
Record sales
For several months in 2012, Owen had weekly conference calls with UKTI to discuss Norbar's plans and he flew to Korea twice in the autumn for meetings with the four distributors, all arranged by UKTI. One of the meetings was particularly positive and in November 2012 Norbar signed a formal distribution agreement with Hydrofast, who began work in December 2012.
The distributor's staff have since been trained at Norbar's factory in Banbury. Sales in Korea in the nine months since Hydrofast was appointed are already well ahead of target for 2013, and growth is forecast to continue. UKTI in Seoul will continue to be on hand to offer support to Hydrofast should the need arise.
Meanwhile, having been so pleased with the results of UKTI's support, Norbar commissioned an OMIS to find out more about the rail industry in Taiwan, and UKTI organised a market visit for the company in June 2013. Norbar has now commissioned an OMIS report for France.
We are very pleased with what we have been able to achieve in Korea with UKTI's support,
says Owen.
We expect to hire about five new staff members to help us handle this increased business. I have nothing but praise for UKTI. Their services are excellent value for money. I find them so helpful that I always schedule a visit to get their advice whenever I'm in Seoul. I don't think what we have done in Korea would have been possible without UKTI's help. I frequently recommend them to other companies and can't speak highly enough of their work.
Fast facts
Company: Norbar Torque Tools Ltd
Industry: Engineering / Manufacturing
Target Market: South Korea
UKTI Services: Export Marketing Research Scheme, Overseas Market Introduction Service
Website: www.norbar.com
Published 25 March 2014