Case study
UKEF helps Optilan secure important pipeline business in India
Coventry-based supplier secures £1 million export contract to install a pipeline security network in India with UKEF support.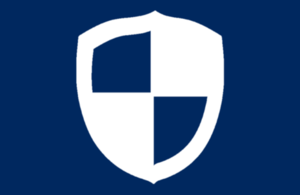 Export funding difficulties restrict export opportunities
In late 2016, Optilan was approached by Reliance in India to install a pipeline security network. The contract was worth £1 million, but stated that payment would only be made upon project completion.
This delay in funds had the potential to cause difficulties for Optilan, who needed sufficient working capital to pay its suppliers and staff prior to final delivery – an issue commonly faced by exporters.
To secure the deal, Optilan was also required to provide a performance bond from its bank, a guarantee it would deliver its side of the transaction. Banks usually require a cash deposit to offset the risk of issuing these bonds, but the cost of this would have restricted Optilan's working capital even further.
Combined bond and working capital support leads to export success
UK Export Finance (UKEF) was able to help by providing a guarantee under our Export Working Capital Scheme, facilitating a £400,000 loan and giving Optilan the cash it needed to deliver. We also provided a guarantee for 80% of the value of the performance bond under our Bond Support Scheme, significantly reducing the size of the deposit required.
Thanks to UKEF, Optilan was able to take on this high-value contract during a challenging period for the oil and gas industry. This success also allowed Optilan to strengthen its reputation in India – an important market in which it where it now expects to win more contracts.
Tim Gray, Chief Financial Officer at Optilan, said:
Being able to access the combined bond and working capital support from UKEF meant that we could concentrate on delivering the project, without the financial issues we would have otherwise faced.
Jane Cooper, Export Finance Manager for Staffordshire, Warwickshire and Birmingham, said:
I am delighted we were able to support Optilan in this important contract. UKEF support is there to make sure no viable UK export fails for lack of finance and insurance – so it's particularly valuable for companies in challenging sectors or markets like Optilan. By providing the means and confidence to seize opportunities like this, we can help UK exporters succeed internationally and help benefit UK trade as a whole.
An important source of support
UKEF has supported Optilan to secure and fulfil more than 14 other export contracts across Asia, Africa and the Middle East, helping it to grow to an annual turnover of £50 million in the last few years. As Optilan seeks to triple its turnover to £150 million in the next five years, UKEF will continue to be an important source of support in achieving this ambition.
Tim Gray, Chief Financial Officer at Optilan, said:
UKEF has been critical to our ability to win and keep taking on more major contracts abroad. For example, when we're competing for a contract and get asked how we can afford to finance it, UKEF support means we can reassure our buyers, as well as allowing us to focus on delivering the contract.
UKEF really is the perfect partner for UK exporters and we couldn't be happier to work with it, time and time again.
About Optilan
Based in Coventry, Optilan is a specialist supplier of telecommunications and security networks around the world. It designs, procures for and installs security systems, largely for customers in the oil and gas sector across Russia, the Middle East and surrounding regions. As a result, exporting is of huge importance to the company, with 80% of its business conducted overseas.
Among other services, Optilan has made its name in oil pipeline security. As oil prices have fallen, dealing with leaks and losses in transit has become a priority for companies as they seek to secure the value of their assets. Optilan's technologies cater to this by pinpointing areas of unusual activity in oil transit networks, which can be particularly challenging for those located in remote areas. In what has been an uncertain time for the oil and gas industry, this has remained a resilient and vital line of business for the company.
More information
New business enquiries
Email: customer.service@ukexportfinance.gov.uk

Telephone: 020 7271 8010

Published 6 October 2017