Case study
UK Trade and Investment makes NVC feel welcome in the UK
Chinese company NVC has grown in the UK with support from UK Trade & Investment (UKTI) who made introductions to local businesses and provided practical support.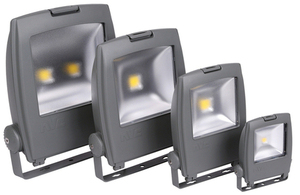 In 2007, Chinese company NVC acquired a British business and set up its first overseas subsidiary. As the company has grown its UK presence, UKTI has made introductions to local businesses, included it in high profile events and provided practical support, to help NVC feel at home.
NVC is the largest lighting manufacturer in China, with 10,000 employees and a turnover in 2012 equivalent to £530 million. Having exported to the UK for several years, in June 2007 the company acquired a lighting business in London. This was its first subsidiary outside China, selling its products to other lighting companies for use under their own brands.
Our aim is to become a famous brand around the world,
says Henry Sun, Chairman of NVC Lighting Ltd.
The UK is the ideal place from which to pursue this goal, for several reasons. It's a leader in manufacturing technology. It gives us access to markets round the world. Supply chains can be established quickly and easily, and there is a strong local design and development capability. Foreign and UK-owned companies are treated equally.
The investment, regulatory and legal environments are clearly defined and implemented impartially. There's widespread respect for intellectual property, which we value highly given our investment in product design.
Expanding business
In early 2008, Henry met the UKTI team at the British Consulate in Shanghai and was impressed by their eagerness to help the company with its expansion in the UK. This was the beginning of a solid relationship.
In April 2009, NVC began to trade under its own brand name in the UK. The company bought premises in Longbridge, Birmingham, perfectly placed for motorway access to the rest of the UK. As the business grew, it built a second warehouse. UKTI advised on planning permission and helped the company to liaise with the local council.
Investing £6 million, NVC had secured itself 91,000 square feet of property, growing from seven employees to over 100, with an additional 30 people employed on an agency basis. 95 per cent of the company's staff are hired locally.
Solid relationship
UKTI and its senior officials continue to support NVC, providing many opportunities for the company to raise its profile in the UK:
when the Chinese Prime Minister visited the UK in 2011, NVC was mentioned in a press release by UKTI about Chinese businesses in the UK. This led to a piece about the company on the BBC's website
in June 2012, following an introduction from UKTI in Birmingham, NVC joined a panel discussion about Chinese Investments in the UK at Leeds University
during the London Olympics in July 2012, the company was invited to high level business talks at Lancaster House, including a lunch with the Secretary of State for Business
NVC has also hosted several senior UKTI representatives at its Longbridge facility and received delegations of Chinese government officials and businesses, arranged by UTKI.
We have a strong feeling of being looked after by UKTI,
says Henry.
Through them we have got to know people and become more established in the mainstream British business community. In the relatively short time that we have been here, we have already grown to be one of the top 10 lighting suppliers in the UK. I can't imagine us achieving all this without UKTI's support.
Published 19 March 2014