Case study
UK Export Finance helps Greenray Energy Solutions succeed overseas
How UK Export Finance is making exports happen in the energy sector and helping companies realise their ambitions to grow.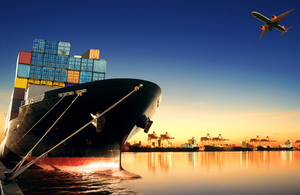 Greenray Energy Solutions is a Lincoln-based provider of servicing solutions to the gas and steam turbine sectors. When Greenray won a number of export contracts in the Middle East and Asia, it was asked to provide performance bonds from its bank, which would have reduced the working capital available to fulfil the order and for other business activities. With the benefit of a £1.25 million guarantee facility under the UK Export Finance Bond Support Scheme, HSBC was able to issue the bond without restricting the funding available to Greenray.
Without UKEF's support, we could not have fulfilled these contracts, and we would have had to turn away customers. Working with HSBC and UKEF meant that we were able to access the finance we needed to sell to new markets and increase our revenue.
Anita Paulie, Commercial Director at Greenray
UKEF is here to help make exports happen for companies of all sizes, from the largest multinationals, to the SMEs which form the backbone of our economy. Our support for companies as diverse as GE and Greenray shows how we can help UK businesses in the energy sector realise their ambitions to grow by selling overseas.
David Ludlow, Head of Business Development at UKEF
More information
New business enquiries
Our helpline is open from 9am to 5pm.
Published 22 September 2016