Case study
UKEF helps Durham firm explore export opportunities in Egypt
Engineering and manufacturing company boosts its revenue with UK Export Finance support.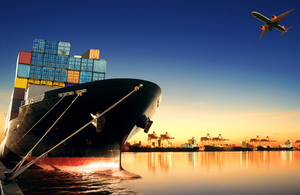 Co. Durham's Pinnacle Re-Tec, founded in 2006, is an engineering and manufacturing firm specialising in pump parts and reverse engineering for whom exports make up 65% of sales. When Pinnacle identified some large opportunities with two Egyptian buyers in the electricity sector, it was able to secure additional funding from HSBC, supported by UK Export Finance (UKEF), enabling it to win and fulfil the contracts.
Toby Heintz, Managing Director of Pinnacle Re-Tec, said:
Without UKEF's support, we could not have fulfilled these contracts, and we would have had to turn away customers. Working with HSBC and UKEF meant that we were able to access the finance we needed to sell to Egypt and increase our revenue by £900,000.
More information
New business enquiries
Our helpline is open from 9am to 5pm.
Published 22 September 2016